Not long ago I suggested to a friend, who is divorced and over 50, that she might try changing the conversation in her head from empty nest to my nest. Like many women who've lived a big part of their life for their family, now that she's single and her children have left home, she's feeling alone. Well girlfriend… I think you're well on your way to figuring this alone thing out.
Would you believe my friend went to Morocco for a month by herself?
I've faced being alone more than once. My first husband died after a long illness. That and because the later years of our marriage had been full of serious problems, it wasn't long before I was ready to start living again. That wasn't the case when my second husband died. Losing him was the most painful thing that's happened to me, but I made it through to the other side. On some level I think I was afraid of becoming like my mother.
After my father died, mother was adrift on a mental and emotional sea. She made no attempt to find land or drop anchor, and her only lifeboat was a prescription for valium and a dark room with the shades pulled. After mother's second husband died, she only went out to the grocery store and the beauty shop. The longer she stayed home, alone, the harder and scarier it became to even think about going anywhere alone.
Living alone requires a mindset, an understanding that life goes on, with or without those we love. It also requires that we give ourselves permission to make changes to a nest we once shared with them. It's not being disloyal if we get rid of a well-worn recliner in favor of a pair of newer style chairs we saw in a magazine, or we turn the kid's room into an art room or a guest room for them and their spouse, or we move to another place.
Perhaps the biggest part of our solo mindset is getting comfortable doing things on our own.
When I tell my girlfriend, Gayle, I went with my university alumni association to an annual San Antonio Fiesta celebration, or I went to the movies, to a restaurant or to California, her first question is always "Did you go alone?" More often than not my answer is "yes," followed by "I had a great time!"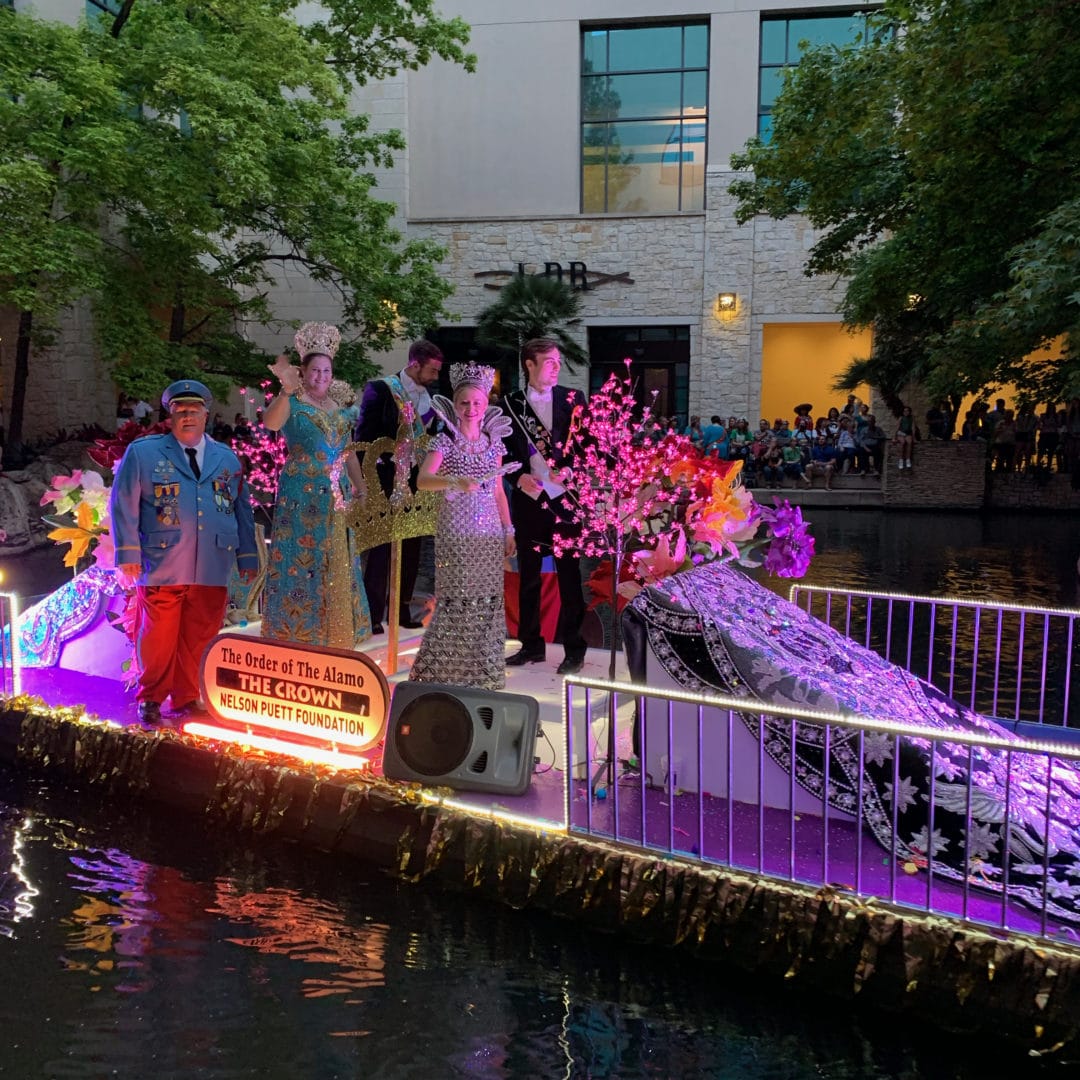 I had the best seat at San Antonio's Fiesta River Parade with dinner, drinks; I didn't have to drive and fight the crowds, and I met some great people!
Let's not make this next phase of our lives be focused on being alone. If we do, before we've even gotten out of the starting blocks, we've penalized ourselves with negative thinking. "I can't do this because I don't have a partner. I don't want to go because I don't have a spouse or anyone to go with me." I'm reminded of a woman I know who was panic-stricken at the thought of being alone, so she settled for the first man who came along… It didn't end well… which makes me think of my online dating experience. LOL!!!
Regardless of whether we're divorced, widowed, without a partner, never married or our children have left home, life goes on and we must go with it. To do anything else is marking time until we die, and that isn't living.
As parents and grandparents we are role models for our children and our grandchildren. Let's not model for them that life is all about getting them raised and ready to live their own lives. How terrible if just when they're beginning to fly, they have to worry about mom who's sitting home, alone.
PS: This isn't the first time I've written about finding our balance as single, over 50 women. Checkout my post, Are You Comfortable Going Places Alone?