Over the years Sandy Linter's watched the best photographers, supermodels and lighting people work. As one of the top makeup artists in the world, her job has been to make models camera ready gorgeous, but when she's the one being photographed, Sandy knows how to strike a pose.
The first time we met I was in my early 20's. Sandy looked like an angelic goddess. It's a mental image I will always remember. Here are some of my favorite photographs of Sandy.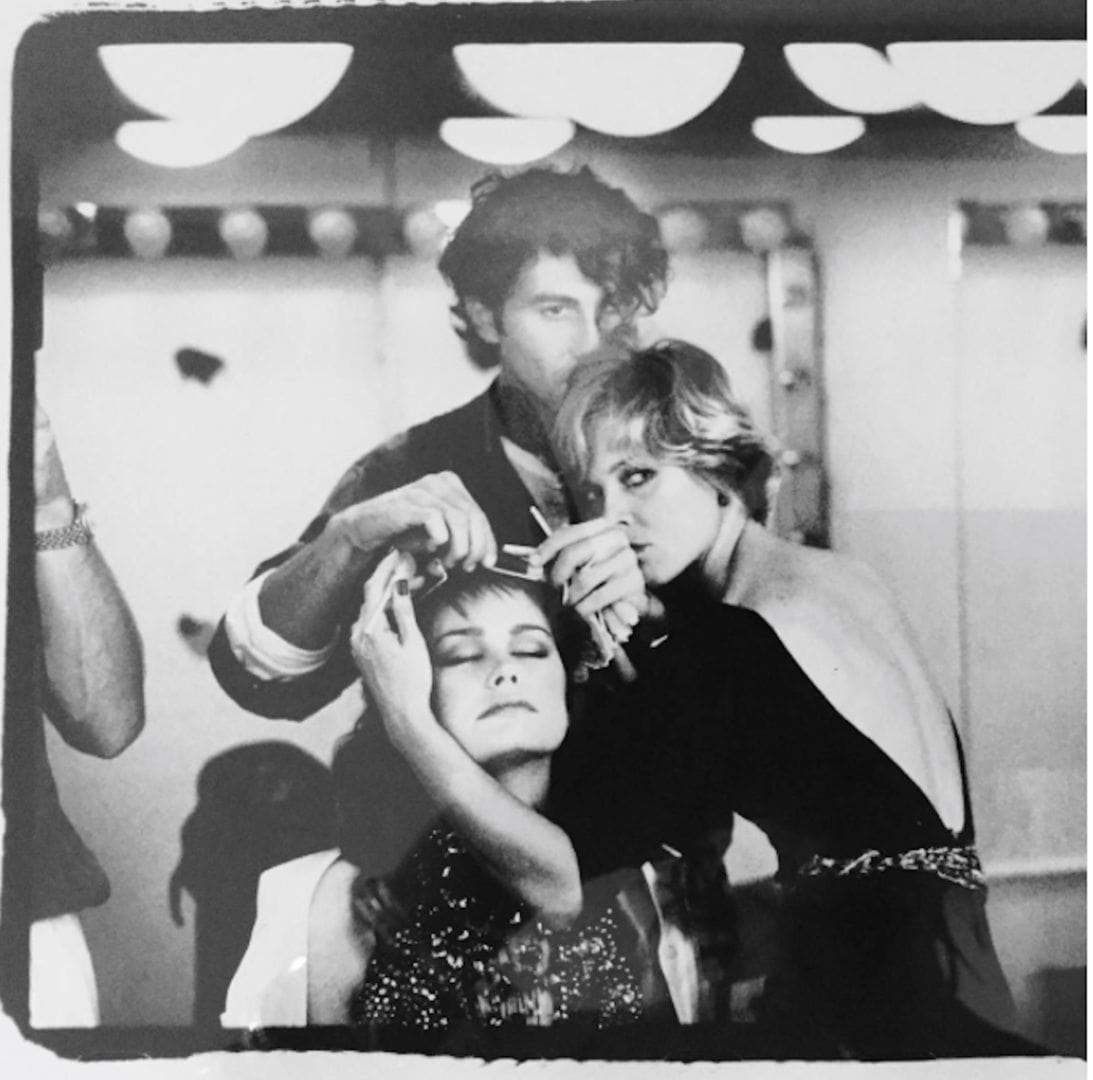 A test shoot, 1979, with Howard Fugler doing hair; seated is model Juli Foster and Sandy on the right.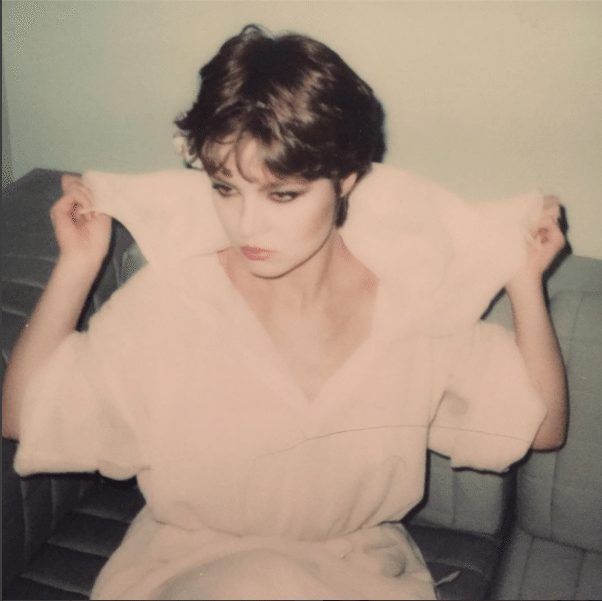 As a brunette in 1976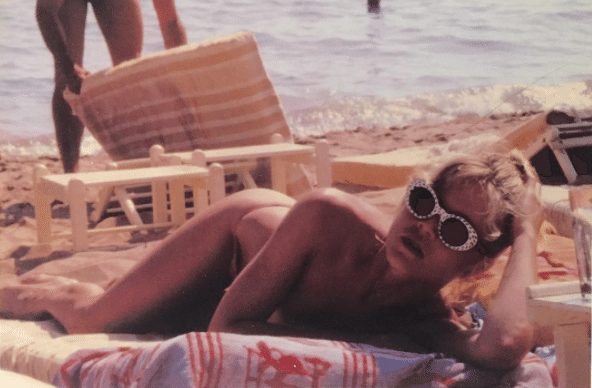 St. Tropez, summer, 1978. Photo by Harry King.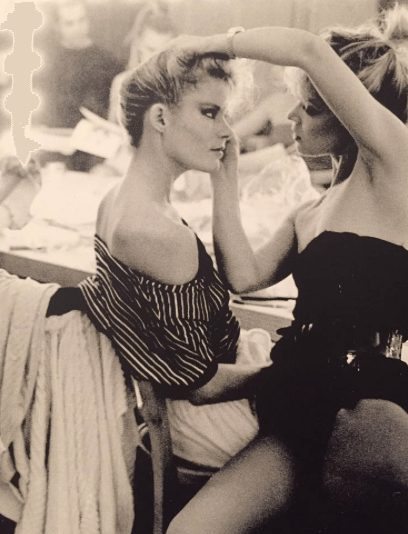 Applying makeup on model, Chris O'Connor, 1978.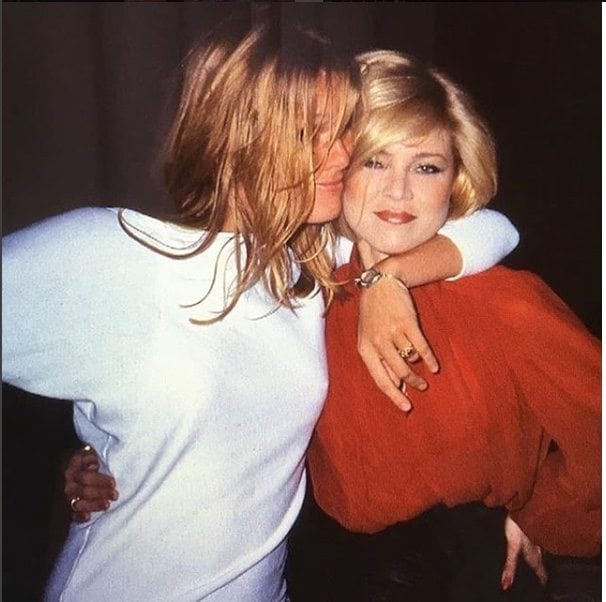 With Patti Hansen, the day before her wedding to Keith Richards, 1983.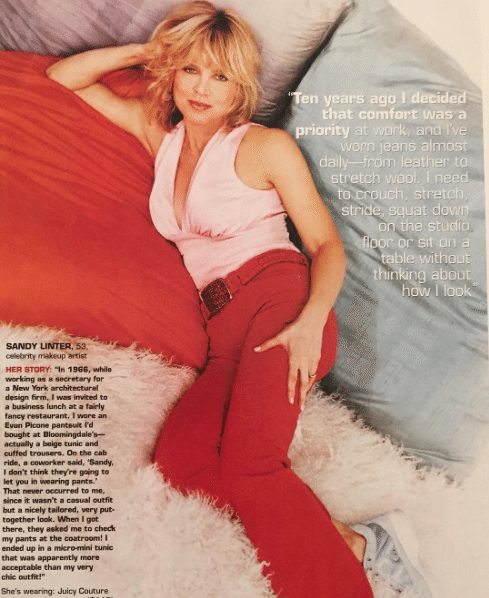 In case you can't read the fine print, in 1966, Sandy was working as a secretary for a NYC architectural design firm. She was invited to a business lunch at Lombardy Restaurant on East 56th and was wearing an Evan Picone pantsuit she'd bought at Bloomingdale's… a beige tunic and cuffed trousers. At the time, women weren't allowed in the restaurant with pants on, so they asked her to check her pants at the coatroom. Apparently a micro-mini tunic was more acceptable than her chic pantsuit. LOL!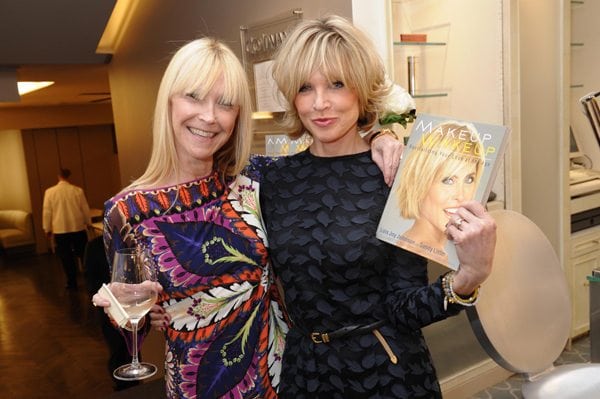 With her friend–and mine–Lois Joy Johnson, Sandy's co-author of the "Makeup Wakeup," hands down the best beauty book for women over 50.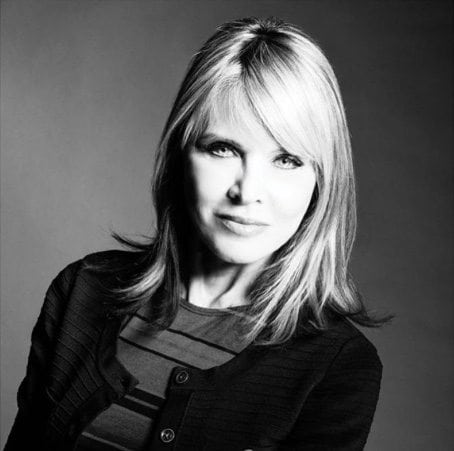 From a 2017 article in Canada's FashionMagazine.com
I don't know about you, but Sandy Linter inspires me to look the best I can at every age. She's sweet and funny and a tad naughty in the most endearing way. She knows everybody, and if her stories–the ones she'd dare to share–were collected in a book, they'd keep us reading well into the night.