I've never been a girly-girl but recently I surprised myself and bought a pale, yellow frilly skirt and a pale, pink, tulle midi skirt with vertical lines of small silver sequins. A grownup version of a ballet tutu for little girls.
How did this happen? Who is this Brenda? 
A couple of times in the last year I've written here that "I'm tweaking my style." I didn't have anything specific in mind other than I'll know it when I see it, plus I could adopt Diane Keaton's style—in a heart beat—if I had someplace to wear it. The yellow skirt and the pink tulle skirt weren't pieces I was deliberately seeking. They just appeared on my radar and I liked them, or maybe more importantly… I was open to them.
Before now I never would have paid any attention to either skirt.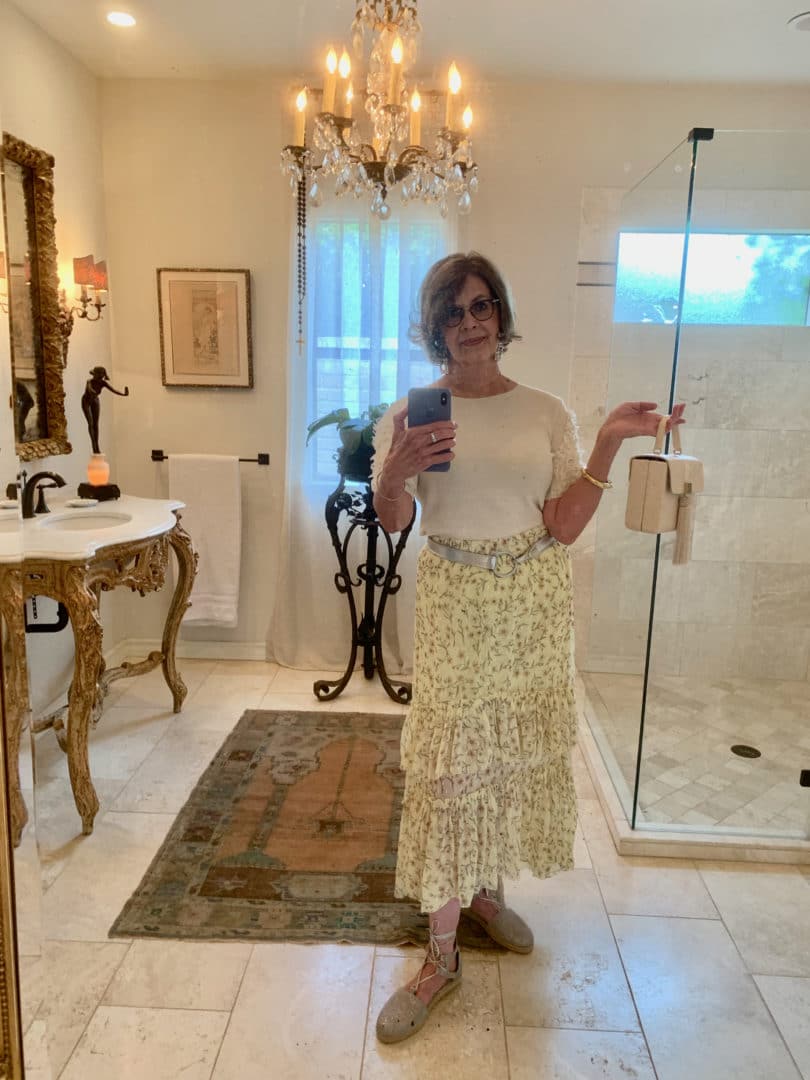 I love this $34.99 pale, yellow tiered skirt from H&M. It has an elasticized waistband, is lined to the knee and the back is slightly longer than the front which makes it more interesting. The silver Stuart Weitzman espadrilles are 3 or 4 years old; the silver leather belt is from Worth and I've had it for decades, and my top is Comme des Garcons and is six years old.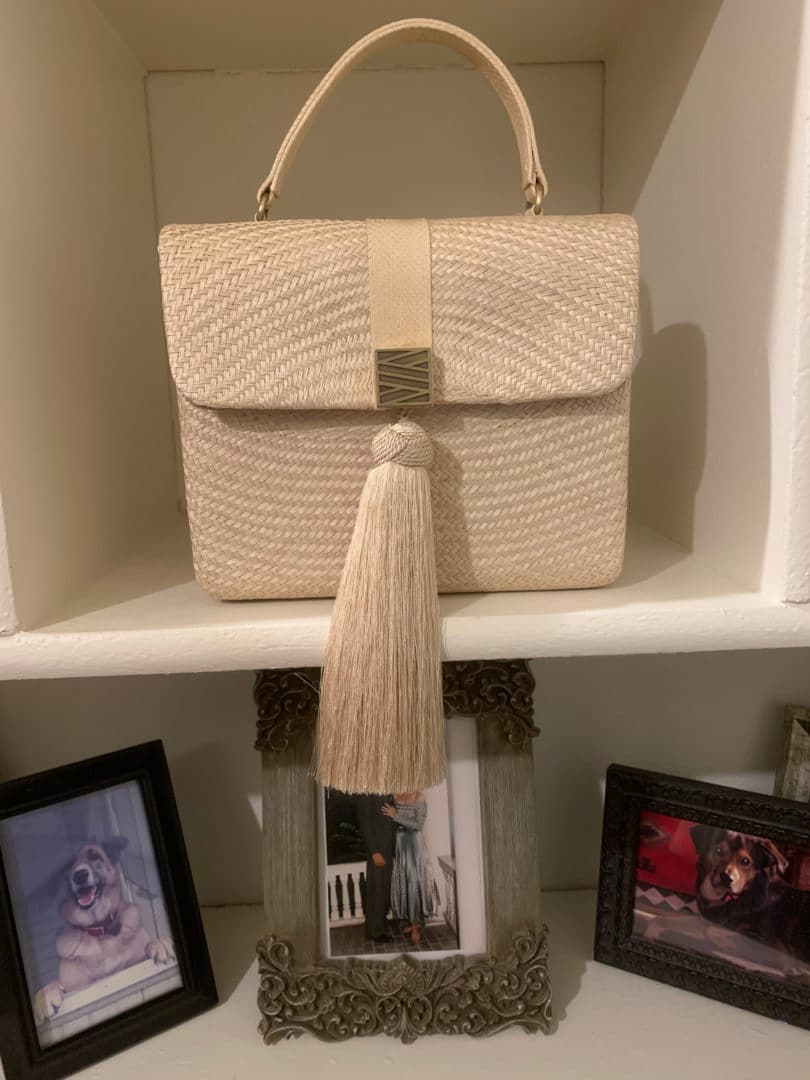 The woven straw bag is fully lined and has a magnet closure. It's from Serpui, and I bought it last year at a "home show." It's gorgeous and I will have it for many years to come.
After James died my lifestyle and my wardrobe changed. Professionally I stopped wearing tailored suits and high heels, and my business wardrobe was influenced by two years of monthly trips to New York City. The women I know there are chicer than chic. They're at the top of the beauty, fashion, jewelry and PR business, or they're well-known QVC and HSN entrepreneurs, so what they wear and how they look go hand in hand with what they're selling. Their style is their "calling card."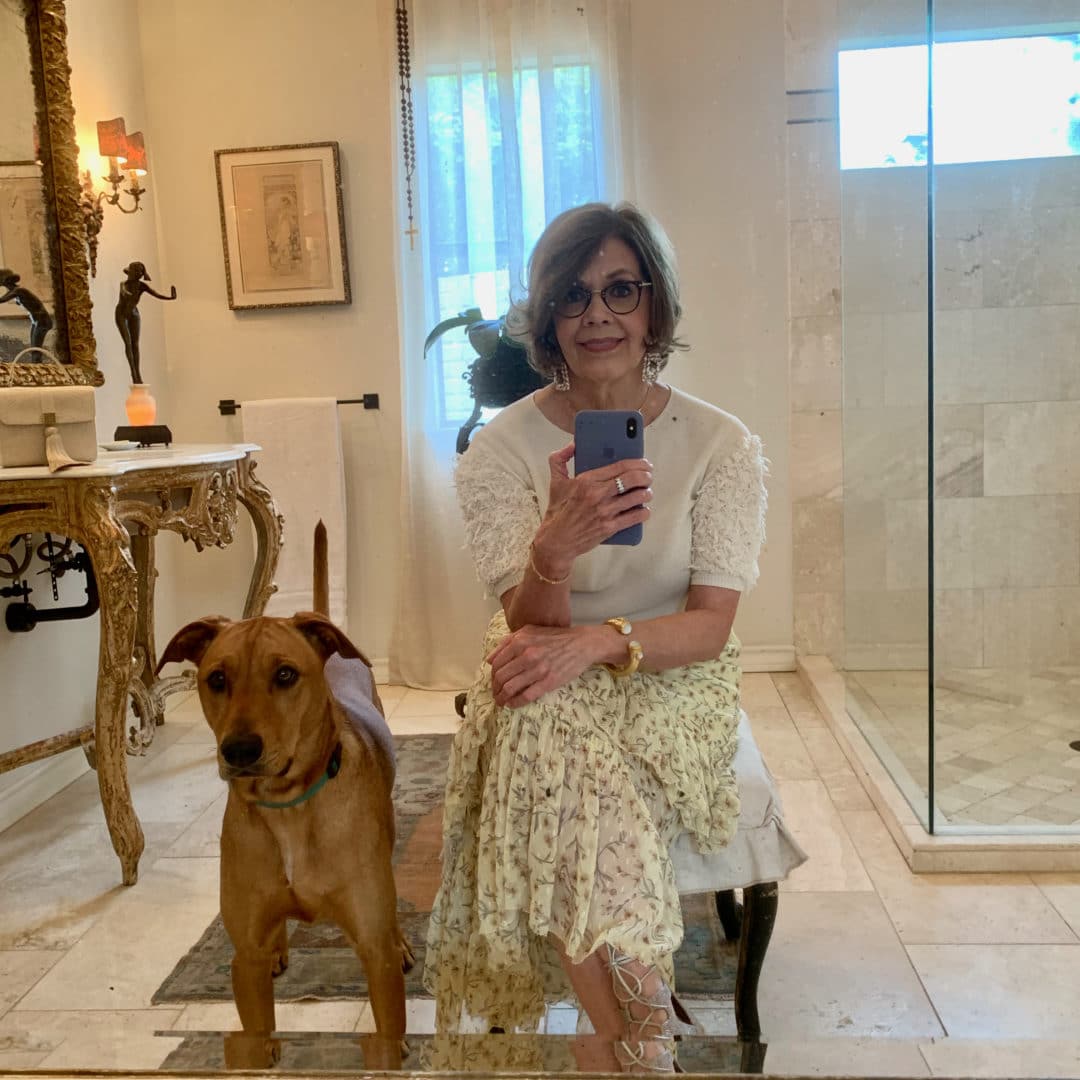 Annie decided we needed a family portrait and I agreed. BTW, the 100-year-old mirror in my bathroom is a bit hazy and has "age spots" on it. Those little white spots and black flecks are not on me!
Their style influenced me to take my existing love for grey, taupe and white and add lots of black: black sweaters, leather pants, boots and moto jackets. LOL! We are talking NYC!! Everyone wears black, but they make it interesting! In real life I began dressing like my favorite fashion icon, Catherine Banning, Rene Russo's character in the Thomas Crown Affair. These clothes will always be part of my wardrobe, but now I'm dressing for a different lifestyle.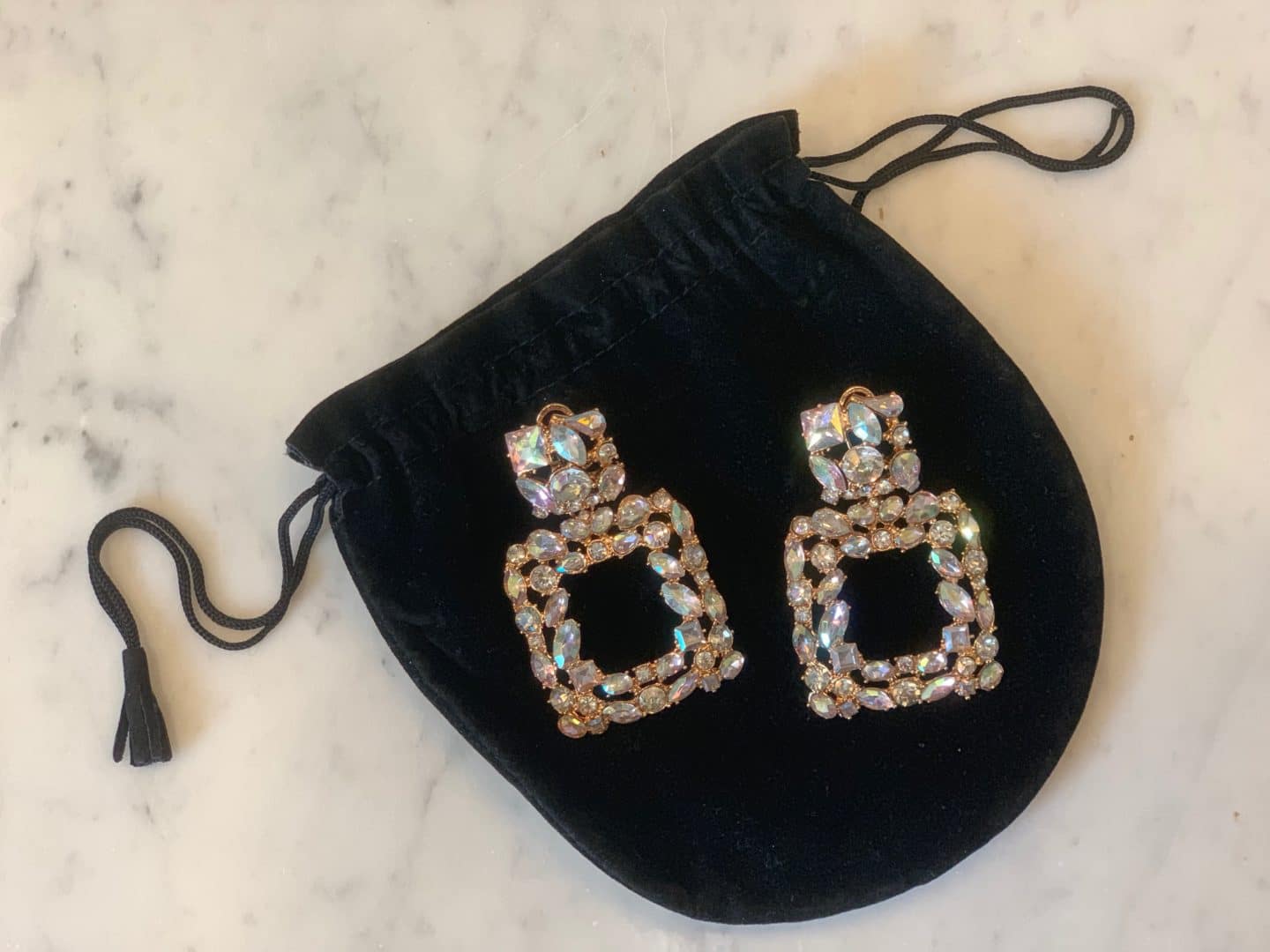 My lightweight, $12 glass earrings are from H&M. I bought them online, but they've sold out. I can see why!
Except for speaking engagements, now I work almost entirely from home. My office overlooks my courtyard where I've had to wait two years—until Annie was no longer a puppy—so I could plant something without her digging it up ten minutes later. It's this Brenda who's finding another side to her style… the Brenda who's a little bit rock 'n' roll, writes 1010ParkPlace and is working on a memoir, goes to the gym three days a week, works in the garden and takes short fun trips.
I've always been a minimalist, but this new side to my style is tweaking that as well.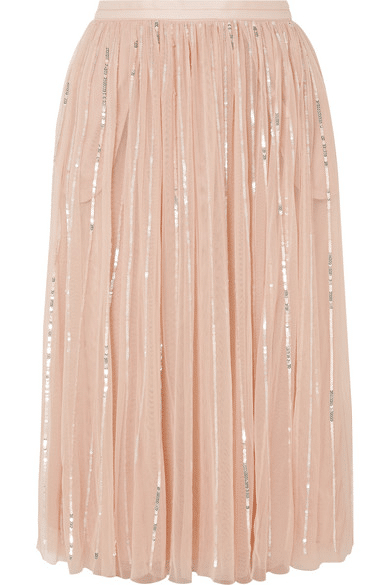 Next month—for my birthday—I'm wearing the pink tulle, silver sequin skirt to see Diana Ross's 75th Diamond Jubilee Birthday concert.
Part of me wants to say "Who are you and what have you done with the real Brenda?"
If you read Brenda's Blog then you know this year I'm seeing Stevie Nicks, Diana Ross and Cher … among others… in concert, all women over 70. There's a lot about them I admire. They've gone through tough times; they still look great; they're still in the game and living life to the fullest.
I'm not sliding silently into my next decade. Instead I'll be as close to front row center as I can get, singing and clapping and tapping my feet. Yes, m'am! I'm going lots of places this year—by myself—and I'll be tweaking my style the whole way. No retreating into the shadows for me.
When was the last time you "tweaked" your style?