Remember Rene Russo's revealing black dress in the Thomas Crown Affair? I bet I hit reverse a dozen times—every time I watch this film—to take another look at her clothes. I still want everything Russo wore… plus her body… her hair… to have sizzling sex with Pierce Brosnan… Without a doubt Rene Russo's onscreen character, Catherine Banning, is one of my top fashion icons.
While most of us have fashion icons, how many of us actually use them as our own style and beauty guides?
I've asked supermodels, corporate powerhouses and women I meet in department stores to name their style icons. Audrey Hepburn and Jackie Onassis are on many lists, but what does that really mean? Most of us don't dress anything like the women on our list, so does having a fashion icon just make us feel good because we recognize great style?
If we don't take our cues from our style icons with the clothes we wear, then why do we even have one?
My style icons have changed over the years. In high school every girl I knew wanted to look like Twiggy, but the only one of us who did was my girlfriend, Lee. She was—and still is—tall, thin, leggy and beautiful, but in high school she had the Twiggy hair cut and the clothes to match.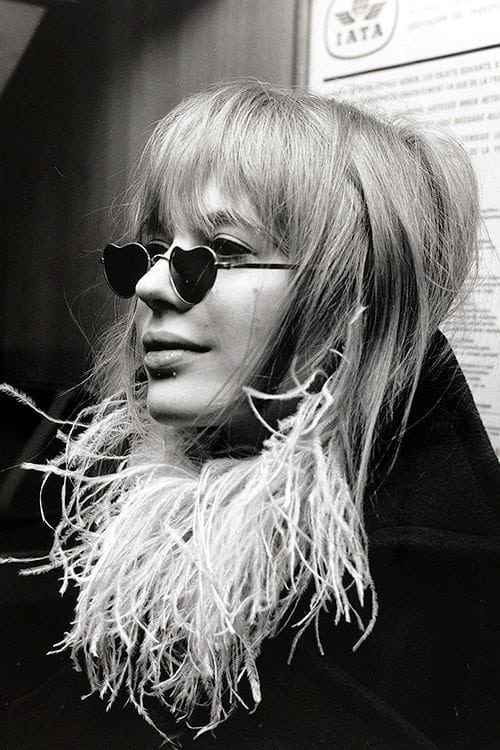 In my early 20's, I adopted a bit of the rock goddess, Marianne Faithfull, but instead of heart-shaped glasses, mine were aviators with yellow, transition lenses.
Soon I gravitated toward the clean lines of Calvin Klein and everything Lauren Hutton wore in Vogue magazine. Since then my style has stayed pretty consistent, although last year I got rid of the business look and added back a little rocker chic. This year I may take a few cues from Diane Keaton. Now she's a woman who's fashion sense is unique and iconic, and I love it! Here's a look at her her style evolution, starting in 1977.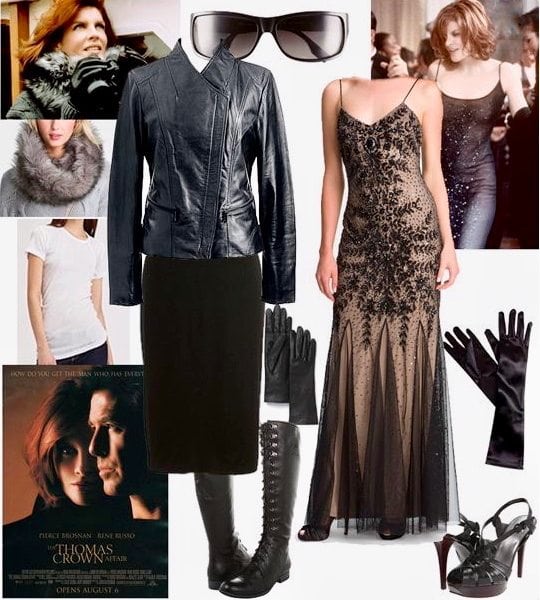 Of course we'd all look great if we had a personal stylist like the Thomas Crown Affair's costume designer, Kate Harrington, and we had those clothes… They're still my idea of elegant, grownup, sexy chic! Most of the clothes Rene Russo wore in the film were from the 1997 Celine collection by Michael Kors, and that amazing see-through, black dress on the dance floor? It was Halston, but… HELLO!!! Skip the dress! I'd rather have her body, please!
Even though the Thomas Crown Affair look doesn't fit most of our lifestyles, many of us want to up our fashion game in 2018. When we're tempted to buy something that's not in keeping with the look we want to achieve, what if we ask ourselves, "WWAW?" What would Audrey wear, or Jackie or an "elevated casual" version of our fashion icon? While fashions and trends have changed since Audrey's day, even so, would Audrey wear trends like plastic shirts and ratty jeans? I think not.