A few years ago Fifi Froelich reached the point where she couldn't see herself living the rest of her life in Dayton, Ohio. Not that there's anything wrong with Dayton. She'd lived there for 66 years and worked as an educational psychologist in an urban school system. All her life she'd done everything she was supposed to do. She was glad she'd been there when everyone needed her, but after she retired, Fifi needed more. She wondered, "Is that all there is?"
"I told my husband if I sit anymore on the couch, I'll die of a stroke."
"My mother'd just died and my husband's always busy," said Fifi. "I was feeling frustrated. I had this beautiful home in Dayton. I wasn't ready to be a docent. When friends began to retire to California, Florida and Charleston, I was at loose ends. I would get up and drive to Yellow Springs with my dog and walk for two hours. Then I'd come home and say, "Now what?
"My husband's still working, and we have an active social life, but I needed a more culturally active life. There's only so many times you can go to the one, beautiful art museum in Dayton. I couldn't do this in retirement."
A lot of women don't listen to their little voice for fear of what they'll hear, but Fifi Froelich listened and took action. "I told my husband if I were in New York City, 10 days a month to help out with the grandchildren, that's at least $3,000 a month in expenses. I could have an apartment for that. He didn't say no."
With an understanding husband and a son and daughter-in-law and new grandchild in nearby Brooklyn,
Fifi took the plunge and rented an apartment on the Upper East Side of New York City.
"It will soon be three years I've lived here. I don't think I'm a particularly brave person. I'm not daring. I don't take risks. You do have to have a certain amount of courage to travel the streets everyday and be in New York, but moving here was easier than retiring. I was surprised at how long it took me to stop thinking about work and then to be comfortable with not working.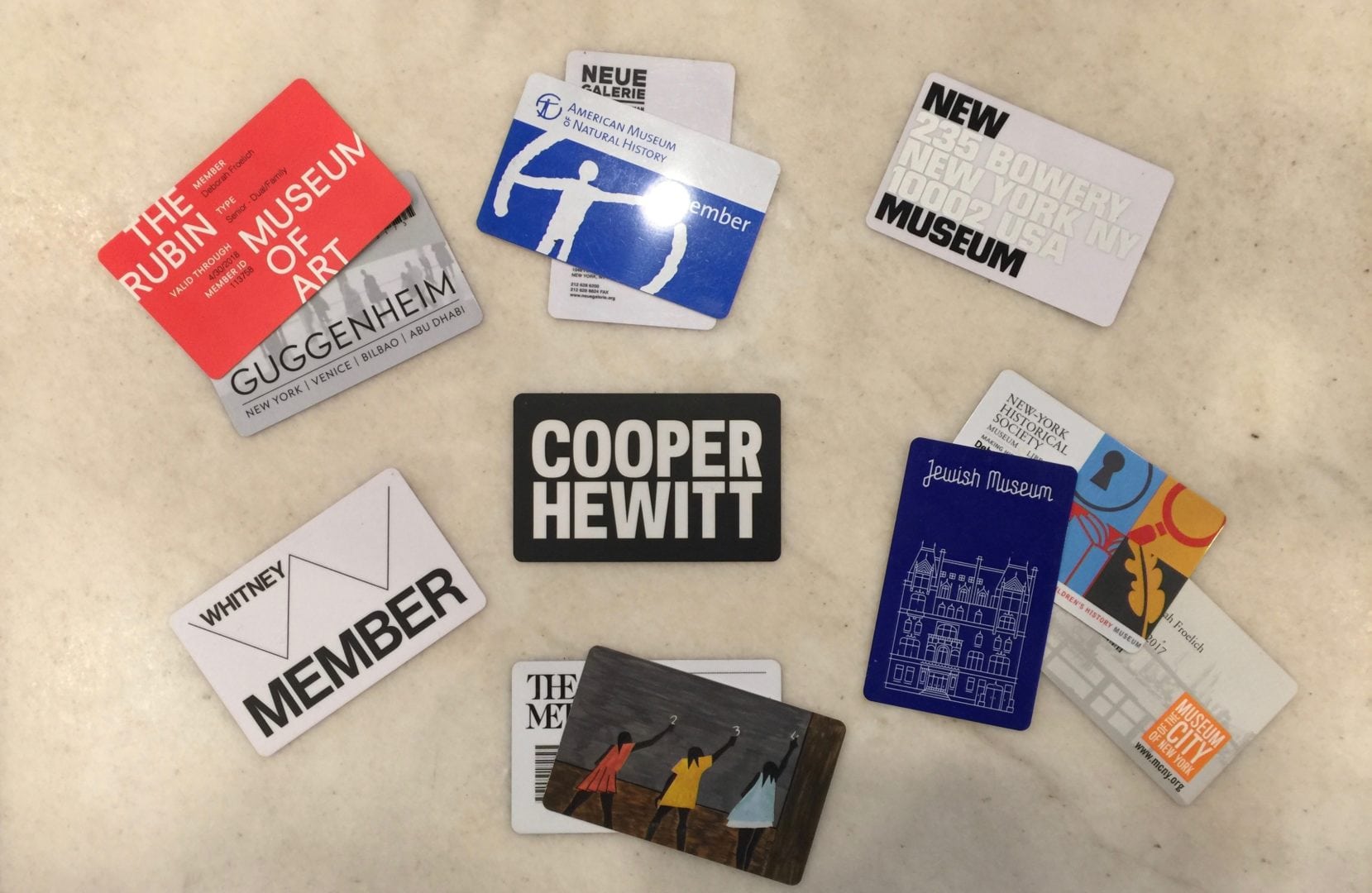 "I belong to 11 or 12 museums and if you follow me on Instagram, I'm someplace almost every night. If you live here, and you're not taking advantage of what's in the city, then it's 'shame on me.' Put on a blouse with a popup collar, have a simple classic bob, and you always look great. I find it easy to make friends in New York, and I've made wonderful friends here.
Like with you, Brenda. We sat next to one another at an event at the 92St Y a couple of years ago, and as we left, I asked if you'd like to go have a glass of wine with me?"
Fifi's move to New York City was the beginning of a new life for her and her husband. When she really misses him, or her son in Indianapolis, she goes to Dayton or her husband and sometimes her son comes to New York. Her husband moved his office to downtown Dayton, and after 31 years, the tenant in their downtown rental apartment moved out. Since their apartment is paid for, they decided to sell their beautiful home with the high maintenance boxwoods. Downtown Dayton is undergoing a renaissance, so they're gutting and updating the apartment and planning to live there. "It's going to be gorgeous," said Fifi.
"For now this is working for us. I've worked hard my entire life, and I know how very fortunate I am."