ICONIC MAKEUP ARTIST, AUTHOR & BEAUTY AT EVERY AGE EXPERT
By Brenda Coffee photographer Jennifer Denton
Name a supermodel, Hollywood legend, rock star, head of state or world class photographer, and Sandy Linter has worked with them all. As one of only two superstar makeup artists in the '70s, the late Way Bandy being the other one, Sandy Linter's work has graced the covers and photo spreads of every top magazine in the world. Her talent, disarming beauty and candid honesty, skyrocketed her to the top of the beauty world where she remains, today.
THE GIRLS WHO THINK THEY'LL DO INJECTIONS FOR THE REST OF THEIR LIVES SHOULD BE AWARE THAT EVENTUALLY THEY'LL STOP WORKING AND CAN MAKE THEM LOOK WEIRD.
To say Sandy Linter is a cult icon is an understatement. Whether it was her high profile relationship with America's first supermodel, Gia Carangi, or as part of the famed and fast-paced Andy Warhol, Studio 54 crowd, Sandy's life has been well-documented in print and film, but it's her talent, genuine spirit and survivor instincts that's endured.
The first time I met Sandy was in the late '70s. It was one of those moments you don't forget. She was wearing a vintage, pale yellow, drop waist, chiffon dress; her hair backlit by the sun. I half-expected to hear angels sing and things shift into slow motion like it was a Hallmark moment. She was a golden goddess who took my breath away, but over the years it's her desire to make her clients look the best they can that's endeared her to me.
Since then Sandy's done my makeup numerous times. We also shot a series of videos together at Lancôme's Upper West Side boutique in New York City for my former site, BreastCancerSisterhood.com. In the videos Sandy gives Susan Pollack, a metastatic breast cancer patient, a step by step makeover. At the time Pollack had been taking chemo for 14 years. She'd worn a wig all that time and had forgotten what it was like to see herself with eyelashes, eyebrows and a rosy glow. When Sandy completed Susan's makeup, and Susan saw herself in the mirror as whole and beautiful… Even the cameramen were in tears.
From eyeliner to eyeglasses, when you're in Sandy Linter's chair, she tells you the truth: what looks good on you and why, and she's always right. Together with Lois Joy Johnson, one of the founding editors and former beauty and fashion director of MORE magazine, Sandy wrote Makeup Wakeup, a beauty guide for women 40+. Sandy wrote the book she wanted to read; a guide that solves issues real women face every day. In her typical honest and transparent manner, she talks about her own Botox and plastic surgery. She even interviews her doctors.
Makeup Wakeup is more than a "how-to" book. Sandy dishes with her girlfriends about the best products and great tricks only the best makeup artists and fashion models know. The only difference is Sandy's girlfriends are supermodels Christie Brinkley, Patti Hansen, Carol Alt and Cheryl Tiegs; actress/singer Bette Midler, Sigourney Weaver and rocker, Debbie Harry of Blondie. My sweet friend, 1010ParkPlace blogger and Supermodel, Kim Alexis, is on the cover. Sandy shows us their before and after pictures, as well as photos of herself, and what steps and products she used to make them look ageless. I'm going out on a limb and say, YOU NEED THIS BOOK!
Every few years, Sandy does my makeup. That's me with Sandy in the photos for this post. (Time and stress have beaten me up since these photos. I wish I had the nerve to try Botox. I'll go toe-to-toe with a serial killer, but I'm scared of Botox! Go figure!) Last winter I told her I wanted her to give me the "Sandy look." In my dreams! There's only one Sandy Linter, and she's truly ageless.
STUDIO 54 was a lifestyle that was very hard for me to stop. I have friends who stayed at that party too long.
Tweet This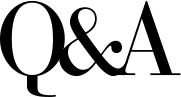 with MAKE
YOUR STYLE NOW VS 20 YEARS AGO:
I think my style was more designer oriented. I loved Rifat Ozbek, who no longer designs. I wore a lot of Anna Sui, and I've always worn Jill Stuart. Love Moschino.
FALL OR SPRING:
I love buying clothes for fall. You have to think about it, because it's going to be leather leggings and things that are high-priced, but summer things you can pickup anywhere.
FAVORITE DESIGNER:
Jill Stuart. I can walk into her boutique in SoHo, and I'll walk out with a wardrobe. She cuts pants perfectly for me.
MISSING FROM YOUR CLOSET:
A black Versace winter coat I should have bought and didn't. It was perfect, but I thought 'Oh, it's a little steep.'
GO TO OUTFIT:
Anything requiring boots and leggings. I like things like that for work.
DRESS UP OR CASUAL:
I do not look well with casual, unless I really think about the outfit. I'd rather look a little more pulled together. I still wear jeans, but they don't look the way they did 20 years ago. I look very Plain Jane in them.
FLATS OR HEELS:
I love to work and walk around New York, and I try not to get a cab. I never, ever, ever, wear high heels except going out to dinner or at events, but not to work.
COMFORT OR FASHION:
It has to be comfortable or else I ruin my day. I have friends that wear high heels all day long. They've got hammertoes, and they put up with it.
BARE LEGS OR HOSE:
I wear hose by Wolford––nude fishnet––so they're cool looking. They take the edge off the age of my legs. I'm so fair, self tanners don't work that well.
DEFINITION OF LUXURY:
Yesterday I took the day off and had a guy come over to work on my computer, my cellphone, my iPad. It was a luxurious thing for me, because I don't have that kind of free time. If I had to live my life over, again, the most luxurious thing would have been to have had a stylist, but the ones I want are so busy and too expensive.
DRUGSTORE OR DEPARTMENT STORE:
I'm department store and always will be. When I recommend a product to my clients, they know if they go to Saks it will be there. If I use a drugstore for cosmetics, they'll tell me "it was sold out," or "they didn't have it," so it makes them run ragged all over the city.
CAN'T LIVE WITHOUT BEAUTY PRODUCT:
What's going to make me look better? Black eyeliner, Lancôme Black Ebony Kohl eye pencil. What's going to make me feel better? Lancôme Absolue Rejuvenating Cream SPF 15.
LIPSTICK OR EYELINER:
Eyeliner, always, because I'm a blonde. Blondes really lose their eyes because they have pale skin.
FACELIFT OR BOTOX:
There's no reason for me to write a book or to hide anything that has to do with beauty, so I've been very open about it all. The girls who think they'll do injections for the rest of their lives should be aware that eventually they stop working and can make them look weird. Botox can crash your eyelids, and it flattens your forehead.
Facelifts have a very bad rap, because in the '70s, doctors didn't have them under their belt. They did a lot of women in the public eye who had obvious facelifts. The girls of my generation said, "We're never going to do that," but they've so improved them.
HORMONES:
(Laughs) Well, I have none. I have a great woman gynecologist. I had been on the patch, but she took me off of it. She didn't like what she saw, and she won't give me any hormones. My client, Evelyn Lauder, who passed away two years ago, told me I'd get cancer if I went on hormones. When it comes from someone like Evelyn Lauder (former Sr VP Estée Lauder, board member of Memorial Sloan-Kettering Cancer Center and breast cancer advocate), you listen.
STUDIO 54:
It was a lifestyle, and it was very hard for me to stop going to the party. I have friends who stayed at that party too long. It was a very hard thing to do, because I had to be so committed. I was invited to a lot of things in the '80s that were so phenomenally fabulous, but I didn't go because I knew there would be drugs there, and I didn't want to do drugs any more. That's weird to think about now. I've refocused in a positive way.
WHAT HELPED YOU:
My family. I went back to my family in Jersey every weekend, and I would chill and start again on Monday. I'm glad I had those few years with my family and my mother. They were there for me. Always.
WHAT EMPOWERS YOU:
Having passion for the work I do. I'll put my all into it that day. There's almost no job I don't like. I really, really picked the right profession, so it's very empowering if you have a passion.
ROLE MODEL:
My mother. She was fabulous. She's the reason I'm a makeup artist. She filled the bathroom full of makeup, and she didn't know how to use it, so I used to put it on her. That's how it started. My mom was always tearing out Vogue magazine articles about fashion and makeup. She never threw them away. She gave me my insight into beauty: If you keep yourself looking a certain way, and don't let yourself go, good things can happen to you. She always kept herself looking great, so I copied that.
Also, I've been working with Rita Hazan for a number of years. She knows more about how things are run and has an awareness about how to treat people in certain situations. I wish I were more like that. She's fearless, and I love that about her. I have respect for the way she thinks.
GUILTY PLEASURE:
I don't think I have any, anymore. Maybe a couple of glasses of wine at the end of the day.
HOW DO YOU FEEL ABOUT BEING A CULT ICON:
I'm very proud of that because I started so long ago, and I'm still working. Today I'm giving an interview for you, and I'm doing an interview with Martha Stewart Living right after you. I give interviews for Bazaar, Vogue, Allure, so people still care about what I think when it comes to beauty.
The reason they all call me is because Lancôme so generously gave me a contract about six years ago (This interview was done in 2014 and Sandy is no longer under contract with Lancôme). They were smart, and I was lucky. I was at the right place at the right time. They gave me a "Beauty at Every Age" contract, so any magazine that's going to call me knows that I know every single age.
WHAT DO YOU ASPIRE TO NOW:
I have a few things rolling around in my head, so we'll see. One of them, if it happens, will be big, and you'll know… And it will be a daring thing.