A couple of months ago I told you about a dress I ordered online that seemed too good to be true. It was only $29.99 so I ordered it anyway as an experiment because I wanted to check out the quality. Besides I thought I could just send it back if I didn't like it. WRONG.
Where do I start to list my complaints?
If you're online you're bound to see the ads from JustFashionNow. The clothes on their website are fashionable and great looking, but I knew something had to be seriously wrong with a chic linen dress for only $29.99 and there was.

These fabulous looking linen fashions from one of their online ads ARE NOT the clothes you will receive!
Talk about false advertising!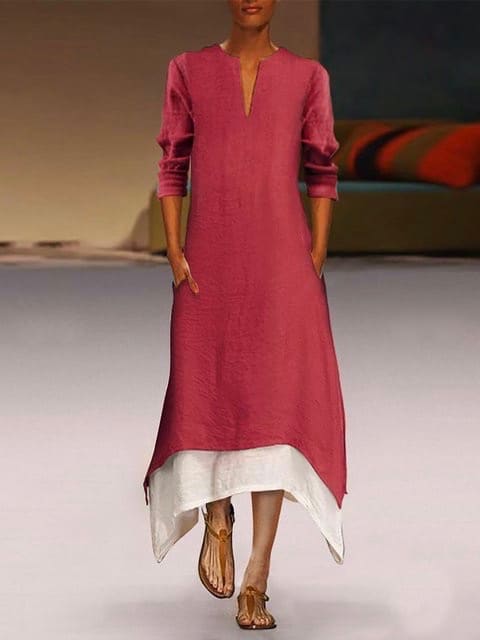 This is the dress featured on JustFashionNow.com website that I thought I was ordering. This was not the dress I received!
For starters the dress was advertised as linen. LOL!!!!! The dress I received is the thinest, cheapest… cotton?… mystery fabric? I don't know, but it sure as shootin' isn't linen.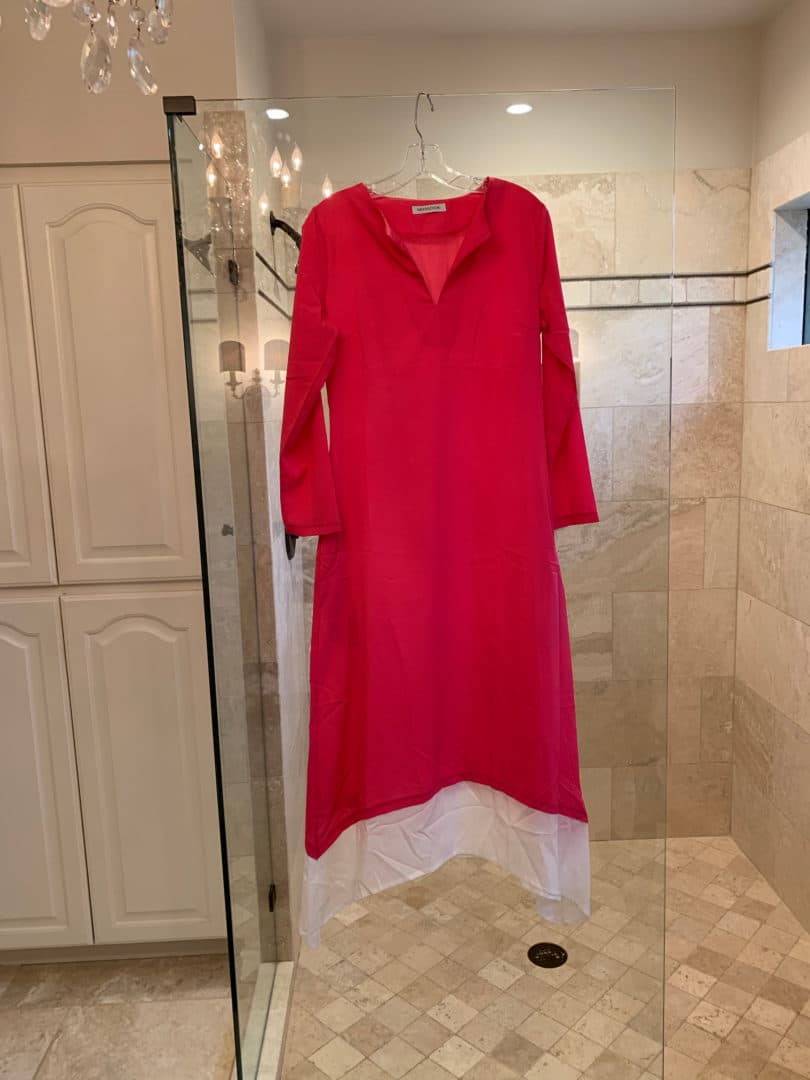 The color is wrong. The "linen" dress they showed online was red. The dress they sent me is hot pink, and the invoice in the box said "burgundy."
The Contessa, my friend in California, told me their clothes were not as advertised and run small, but since this was an experiment… and their size guidelines said a medium would fit me… I ordered a medium. Even so I needed to be a contortionist to get my shoulders and arms through the opening in the neck without ripping the dress… and I'm not a big woman! And the darts on either side are made for women who have small to no breasts!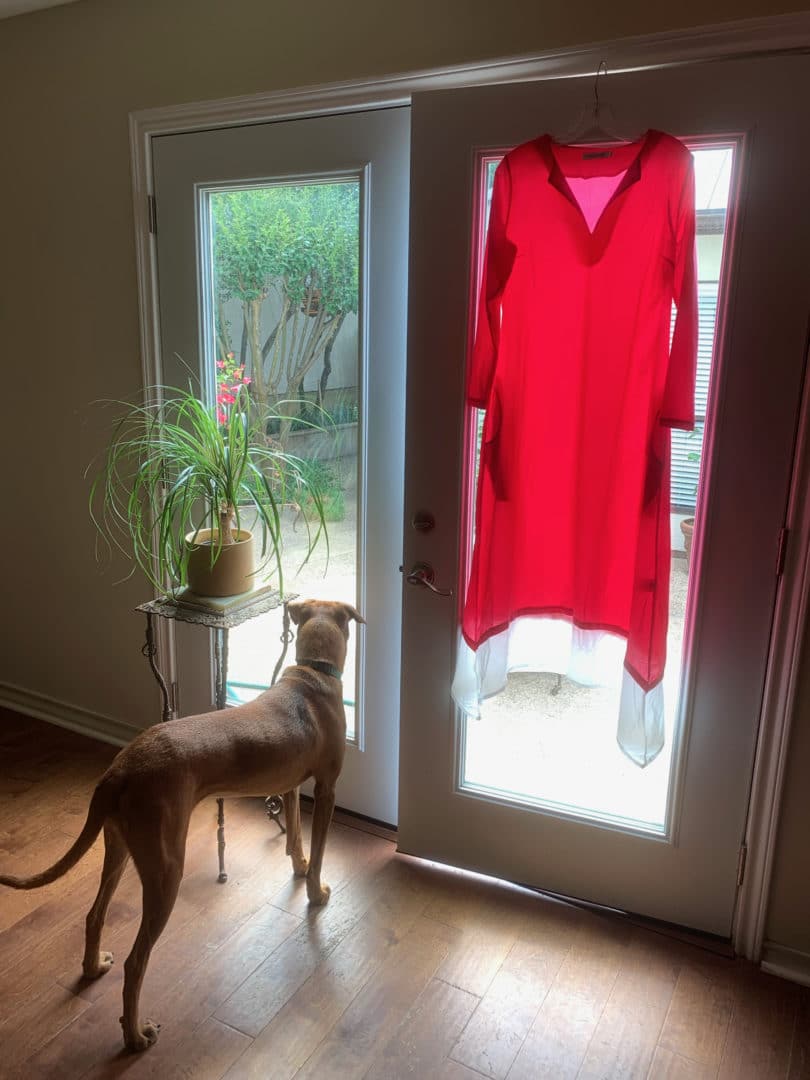 The dress is paper thin and you can see EVERYTHING under the dress! I have thin lace panties that don't reveal that much about me!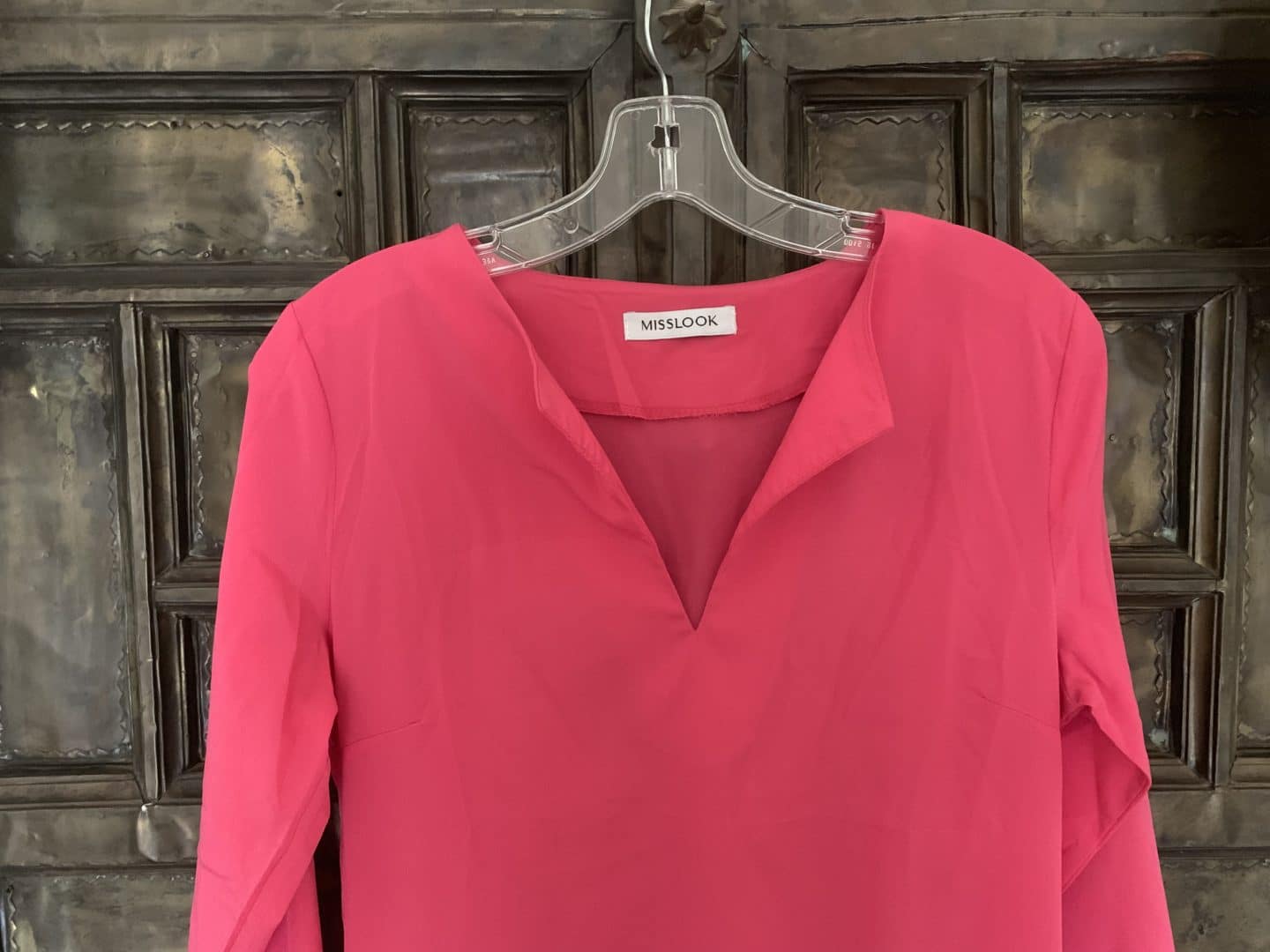 The label on the back says "MISSLOOK." If I had to guess I think they're hoping we'll read it as "MISOOK," a wonderful brand of exceptional quality knits and woven fabric clothes sold at Neiman's and Nordstrom's.
The photographs of the models and clothes on Just FashionNow and their ads that popup online are stolen… as are their designs… from reputable brands who originally made these clothes.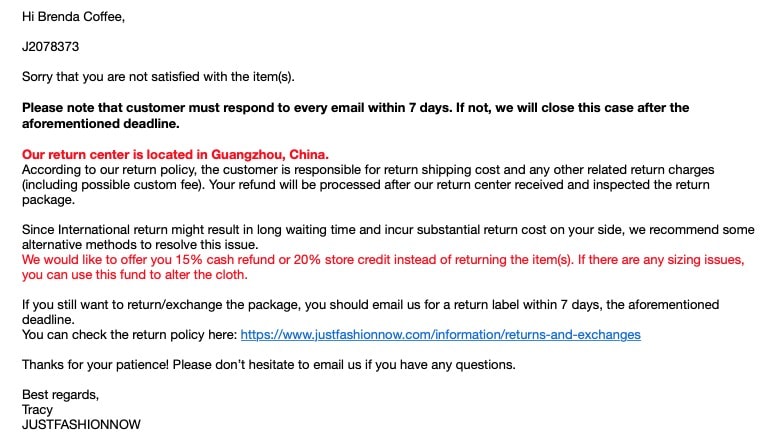 The paperwork included in the box has no way to contact the brand or initiate a Return. When I went to their Return & Exchanges policy on their website, they state their return center is in China. I emailed them and they told me if I want to return something I have to pay for the cost of shipping it to China, PLUS possible custom fees, MORE than I paid for the dress, OR they will give me 15% cash refund which is $4.49 I can use "to alter the cloth" if there is a sizing issue. LOL!!!
We hear a lot about "fast fashion" these days: trendy, lesser priced clothes sold by Zara and H&M. Last week I bought a pale, yellow, tiered midi skirt online from H&M for $39, and I love it. Yes, I imagine a lot of their things were made in China or India, but they're much better quality AND you can return them! Zara and H&M are reputable brands.
JustFashionNow gives fast fashion and online shopping a bad name. It is fake fashion and bears no resemblance to the truth of the original designs.
If you read my Fashion Friday posts then you know I buy almost everything online—makeup, lingerie, clothes, shoes, bags, jewelry, shampoo—and THIS IS MY ONLY BAD EXPERIENCE. I know many women aren't comfortable shopping online, but please don't let this discourage you.
Here's a post I wrote earlier this year detailing exactly how to find what you want online and how to purchase it. Ninety-Nine percent of brands are reputable. They make shopping and returns easy peasy because they want you to buy from them again. And I do.  
A good rule of thumb for shopping online: Order two sizes and send the one back… or both… you don't want. Every brand I know lets you return things for free… except JustFashionNow. 
Beware of brands that are "too good to be true."