They say everyone has a story, and I believe this is true. I also understand everyone doesn't want to tell their story.
Some feel emotionally unable to share something so personal.
When Hollywood power player, Harvey Weinstein, was ousted as the creep he's always been, many women felt empowered to tell their own stories.
Actress Alyssa Milano asked, "If you were sexually assaulted or harassed, tweet #MeToo. 1.7 -million people responded by tweeting the "MeToo" hashtag. Twitter reported 85 different countries posted at least one-thousand "#MeToo" posts.
Facebook revealed they had more than 12 million posts and comments in less than 24 hours.
As a 13-year-old, 8th grade student at Saint Francis Cabrini School, the nuns rewarded me with the responsibility of counting the money from the tythe baskets. This job was done at the rectory. One day the priest insisted I sit on his lap and share cake… and more… with him. I told the principle, a nun, the priest touched me. She slapped me and demanded I never repeat "such filth." I told my father, and he removed me from the school.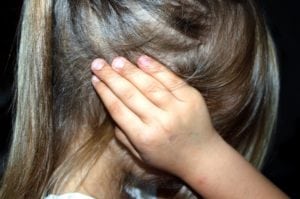 Shortly afterward, I was raped by my mother's boyfriend. I ran to a neighbor's house and called the police. He confessed.
During the viral "Me Too" episode, I proudly shared my story of "telling" on a Facebook thread. Immediately I was called out publically. Women accused me of shaming women who didn't have the courage "to tell."
I was hurt for a second and then angry. I often share my story, publicly, with young men and women. My intention and highest hopes are that my story will empower others "to tell" if it happens to them.
Almost every woman I know has been sexually harassed or discriminated against in some way, shape or form because of their gender.
I know several women, and a few men, who've been sexually assaulted. There is a big difference!
Personally I am deeply hurt every time I hear "harassed" and "assaulted" used, together, as if they were interchangeable. Being raped at 13 is nothing like being told to get your boss a cup of coffee or not getting the promotion because you wouldn't date your boss.
When we experience physical and/or emotional trauma and decide to "move forward," the pain from that trauma doesn't simply go away. It's stored somewhere in our bodies and over time, it grows like an infection. When someone decides not to tell, that pain will eventually manifest itself in some negative way. It can even make us sick.
We all have a story to tell. I believe we also have a responsibility to share our stories and our history with young women and men.
Harassment and assault are not the same. Tell them differently.
Whether it happened yesterday or forty-years ago, it's healthier "to tell."