This week I caught up with a friend I hadn't seen in ages. Our oddball conversation ran the gamut from museums in London to jockstraps for the chin and the increase in gallbladder removals. It was an unusual conversation, to be sure, and no… Alcohol was not involved.
I'm guessing you want me to start with jockstraps for the chin? 
My friend is in "the beauty business" which led us to talk about aging. Both of us are old enough to remember actress, Loretta Young. In the 1940's, Ms. Young was one of Hollywood's most beautiful actresses, a woman with genuine grace and class. Loretta Young co-starred in over 100 films with leading men like Cary Grant, William Holden and Clark Gable—the secret father of her daughter—and Loretta won an Academy Award for her performance in The Farmer's Daughter. From 1953 to 1961, she was one of the few well-known female stars on television where she hosted, and sometimes acted in, The Loretta Young Show which earned her three Emmy awards.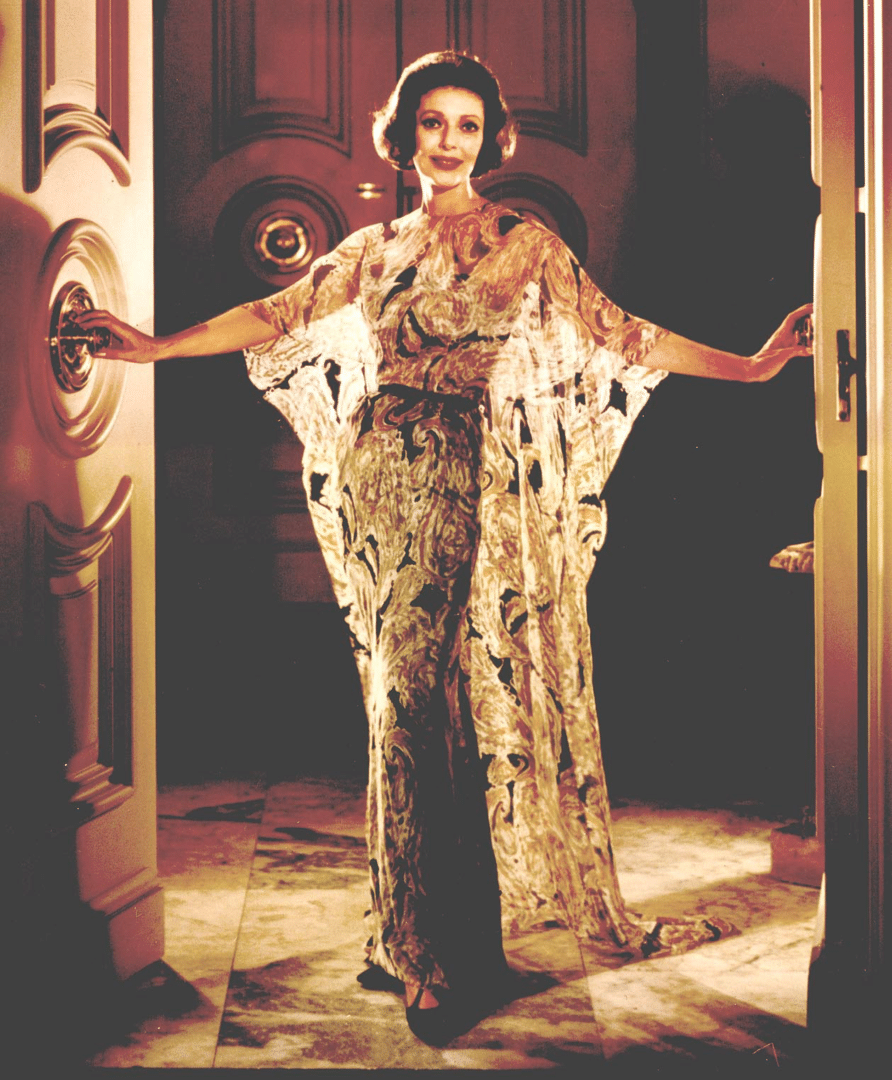 The show's trademark was her dramatic, sweeping entrance through a glamorous set of doors, and she was always dressed in a gorgeous gown. 
When I think of all the women I've known or seen photographs of, Loretta Young is the queen of aging well. She remained beautiful well into her 80's, without any signs of a nip or tuck; so beautiful, in fact, it made you wonder if she had a painting of herself in a closet somewhere, growing old and decrepit while she stayed young and flawless. Even though some of her contemporaries had facelifts, plastic surgery wasn't commonplace for her generation. However countless times, growing up, I read in the "movie star magazines" (so it must be true) that Loretta Young designed, and had made, an anti-gravity mask that held her entire face in place. Allegedly, when she wasn't in public, she would place her chin in the bottom of the mask, bring the sides up tightly on either side of her face and tie the ends on top of her head. Supposedly Loretta wore it day and night to prevent her face from sagging and developing jowls and turkey neck. While the idea has merit—like wearing retainers on your teeth—I've searched online and have found no evidence of such a mask. 
My friend and I decided this is something the Kardashians could market. They could call it "Silence of the Jowls."
From the ageless Loretta Young my friend changed the subject to gallbladders. Because of a persistent pain in her abdomen my friend's doctor told her she needed her gallbladder removed although tests showed no evidence of gallstones. In November she went ahead and had the surgery, but it's created even more problems. Some days she can't hold any food down, and now she's painfully thin. Her job brings her in contact with lots of women, and a high percentage of them have similar post surgical gallbladder stories.
One client told her that "gallbladder removal is the new hysterectomy." 
Another one of her clients said everyone in her husband's office has had gallbladder surgery. When I checked online I saw a reference to "a big bump in the number of gallbladder removal operations in the United States." Could it be that because laparoscopic procedures have lessened recovery time, this is the new surgery du jour? Or could they be a result of the high-fat American diet, which contributes to our bile becoming over-saturated, causing gallstones to form? BTW… My friend has always had the best diet of anyone I know. Anyone!
She then mentioned she no longer has all of her half moons, the little white arches at the base of the cuticles and that it's a sign we may have poor circulation and/or a dozen other maladies. With so many women wearing polish and acrylic nails, I bet it's been a blue moon since most of us have even thought about our little half moons.
I should have "silenced my jowls" earlier, because now I've run out of time to tell you about the museums in London… and don't even ask what got me started on Loretta Young!