This is the second Rebecca Taylor piece I've bought this year. Vogue magazine says "Rebecca Taylor designs sweet, pretty clothes for the girl who loves ruffles, William Morris florals and pouf sleeves." That is so not me! I've always been a tailored minimalist, but as my style continues to evolve—which is way more fun than I could have imagined—I find myself drawn to a number of Rebecca Taylor's designs. 
Like this cotton sateen, smocked skirt and matching top.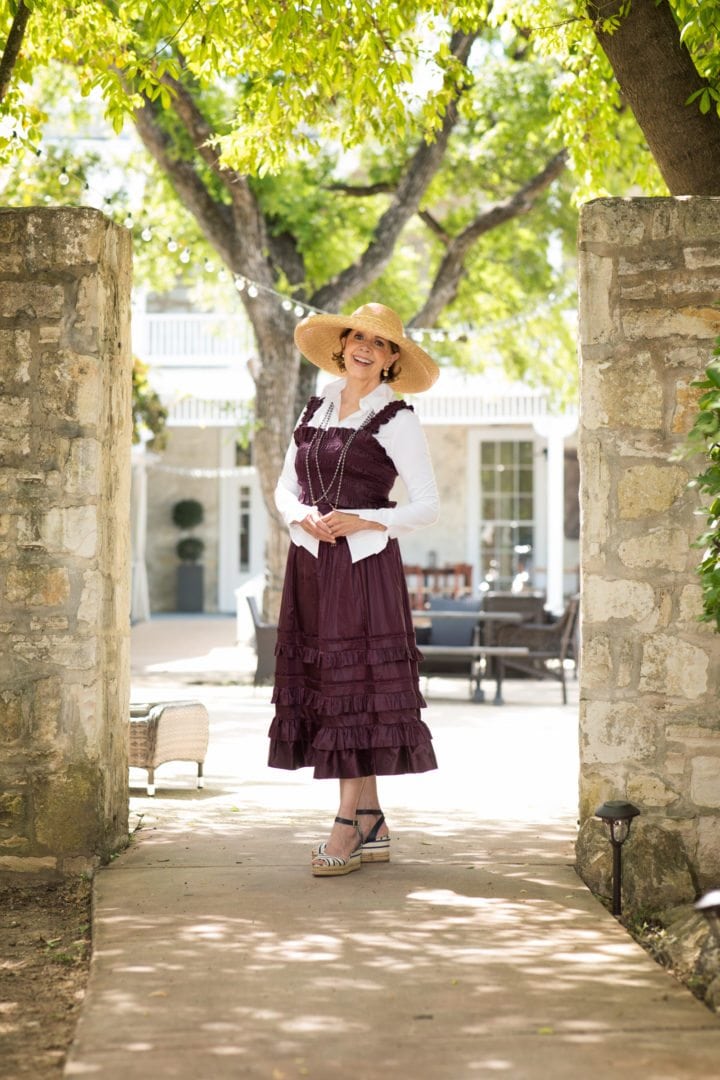 The color is a rich plum and the texture of the cotton sateen is soft, yet crisp in a way that holds up against seatbelts and being packed in a suitcase. While I fell in love with the color and the romantic charm of Ms. Taylor's design, I knew the matching top exposed more of me than I cared to show. I solved the problem by wearing a white blouse underneath it. What do you think? Even a long or short sleeved, white tee would look great.
This is an easy fix for a lot of sleeveless things you'd like to wear!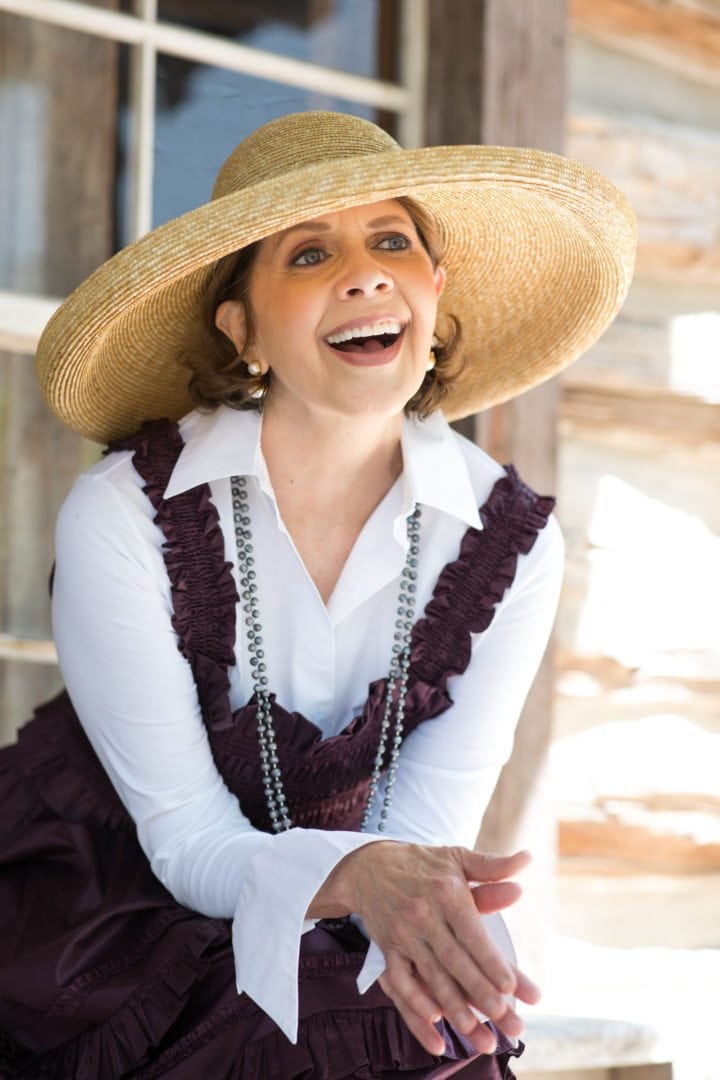 I've added a pair of Julie Vos earrings and two of the necklaces I bought earlier this spring and wore with my Fashion Friday outfit for "The Duster, Not Just for Cowboys."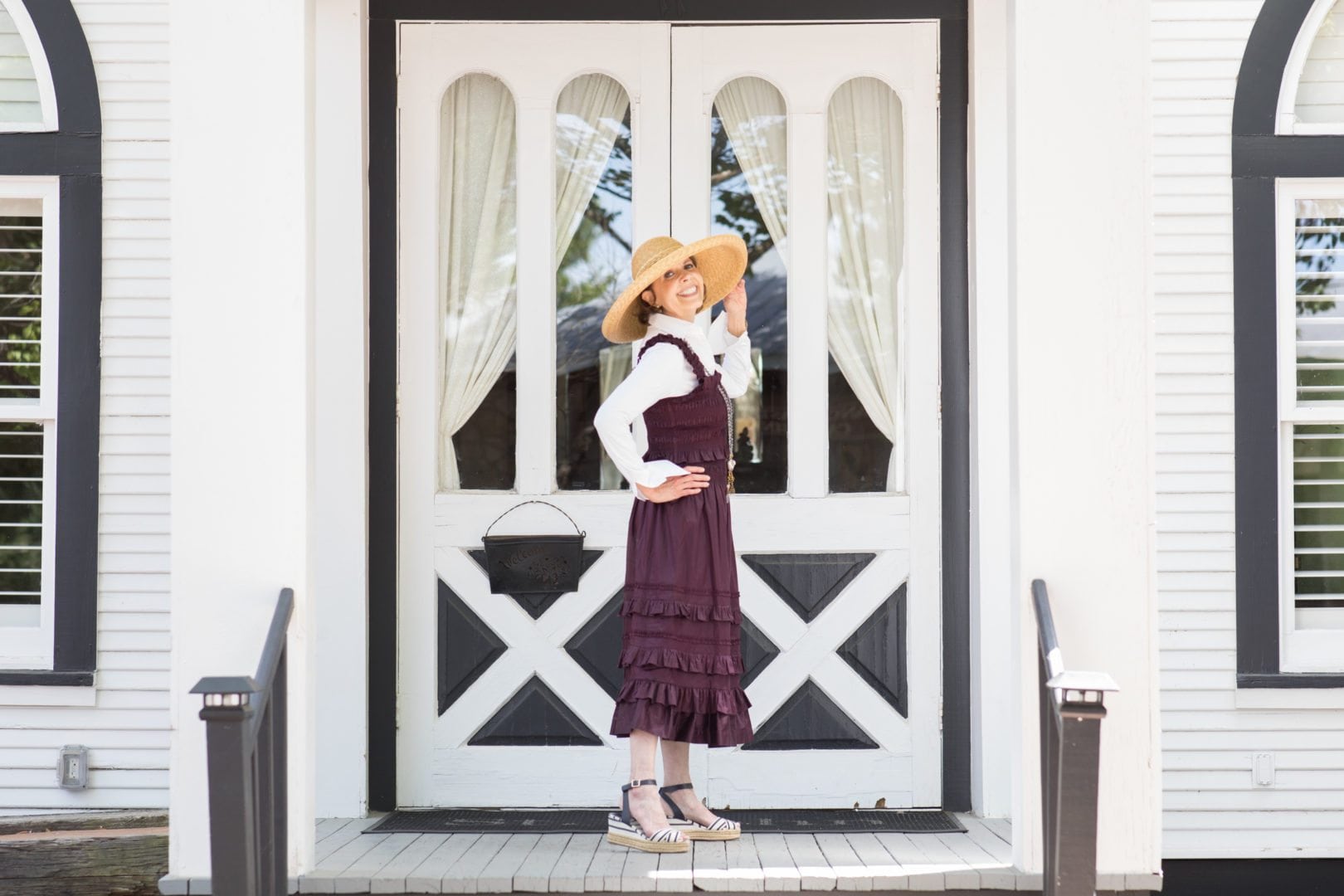 Once again you'll see I'm wearing the blue and white, Tory Burch espadrilles I've had forever! If you're following my fashion blog to see all of my great shoes, then you've got the wrong blog, because few shoes and boots fit my ultra narrow feet.
While my feet don't like high heels anymore, the platforms in these shoes don't have much of an elevation in the heel, so they feel like I'm wearing flats but give the illusion of heels.
Platforms are great options for those of us who can't tolerate heels.
Over time the straps had stretched a bit and were loose, and I felt like I was going to fall off my shoes!! Have any of you ever done that? So embarassing when your husband asks, "What happened?" and you have to say, "I fell off my shoes," and he looks at you like you're a ditz and says, "You goose!"  So… I had my neighborhood shoe doctor add a couple of extra holes in each strap. Problem solved.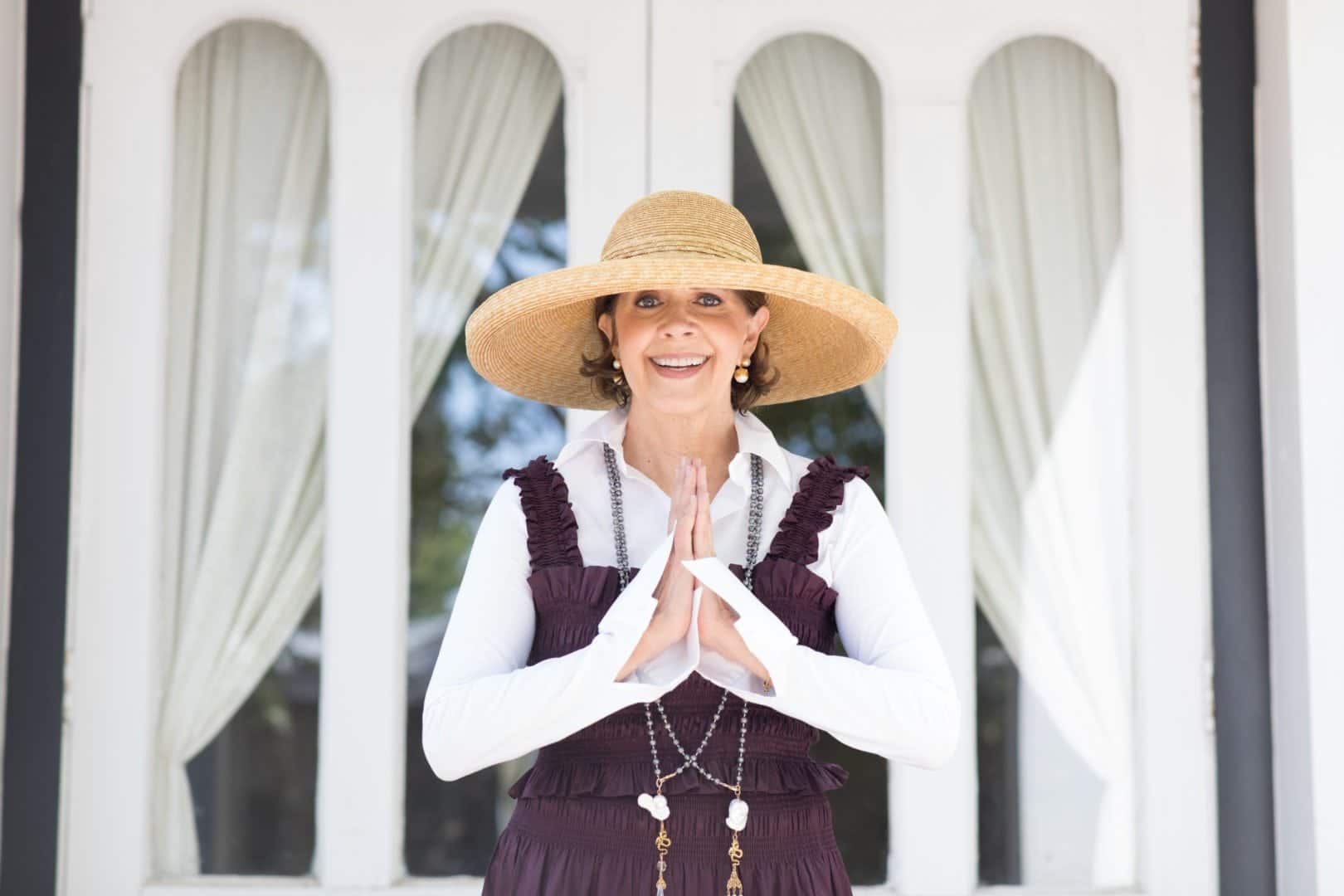 I've always been a big, natural, straw hat girl. The hat I'm wearing I've had for over 20 years! It's by Patricia Underwood. I haven't seen anything from her atelier in two years, so I've sent out a note to check on her! I hope she's okay!!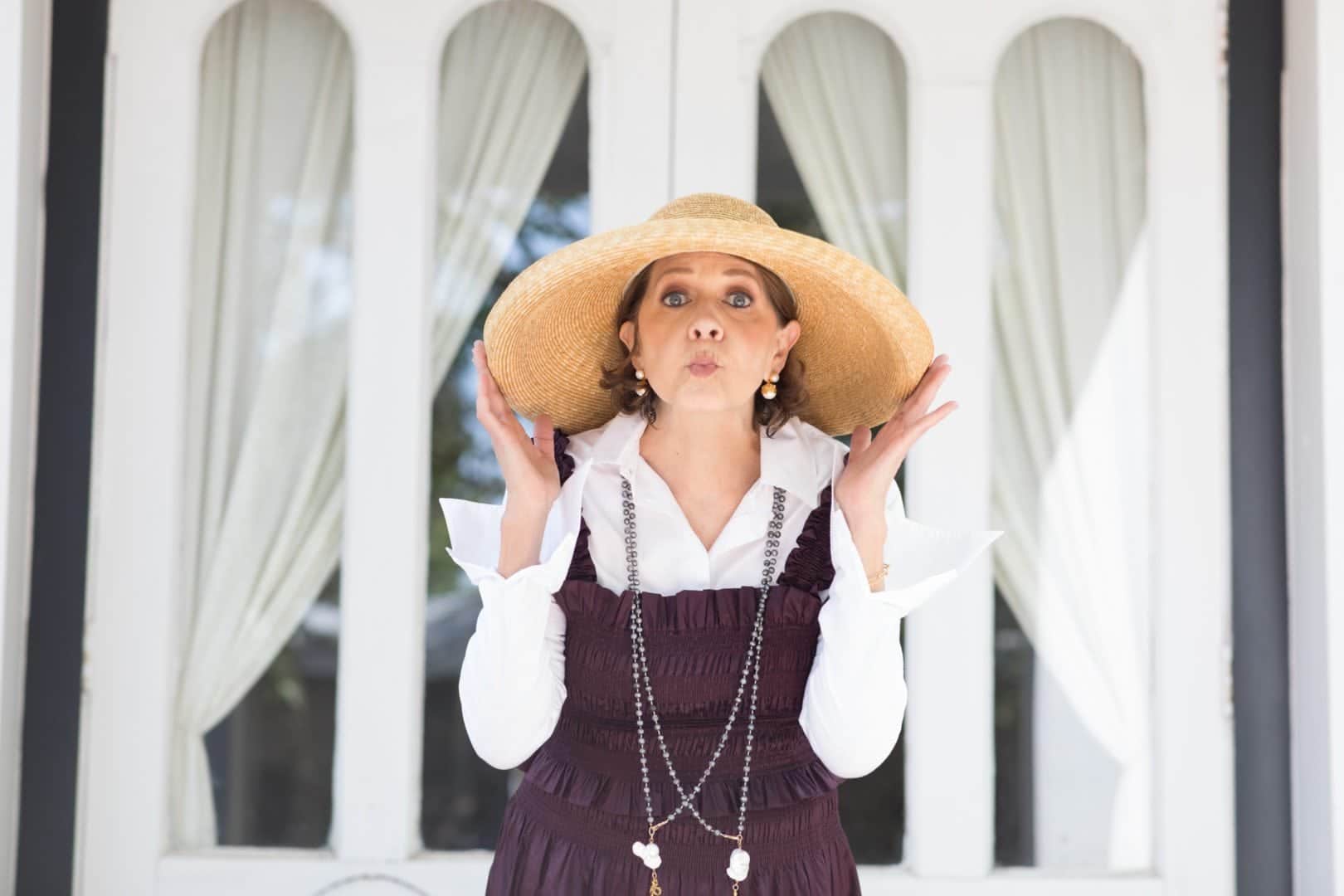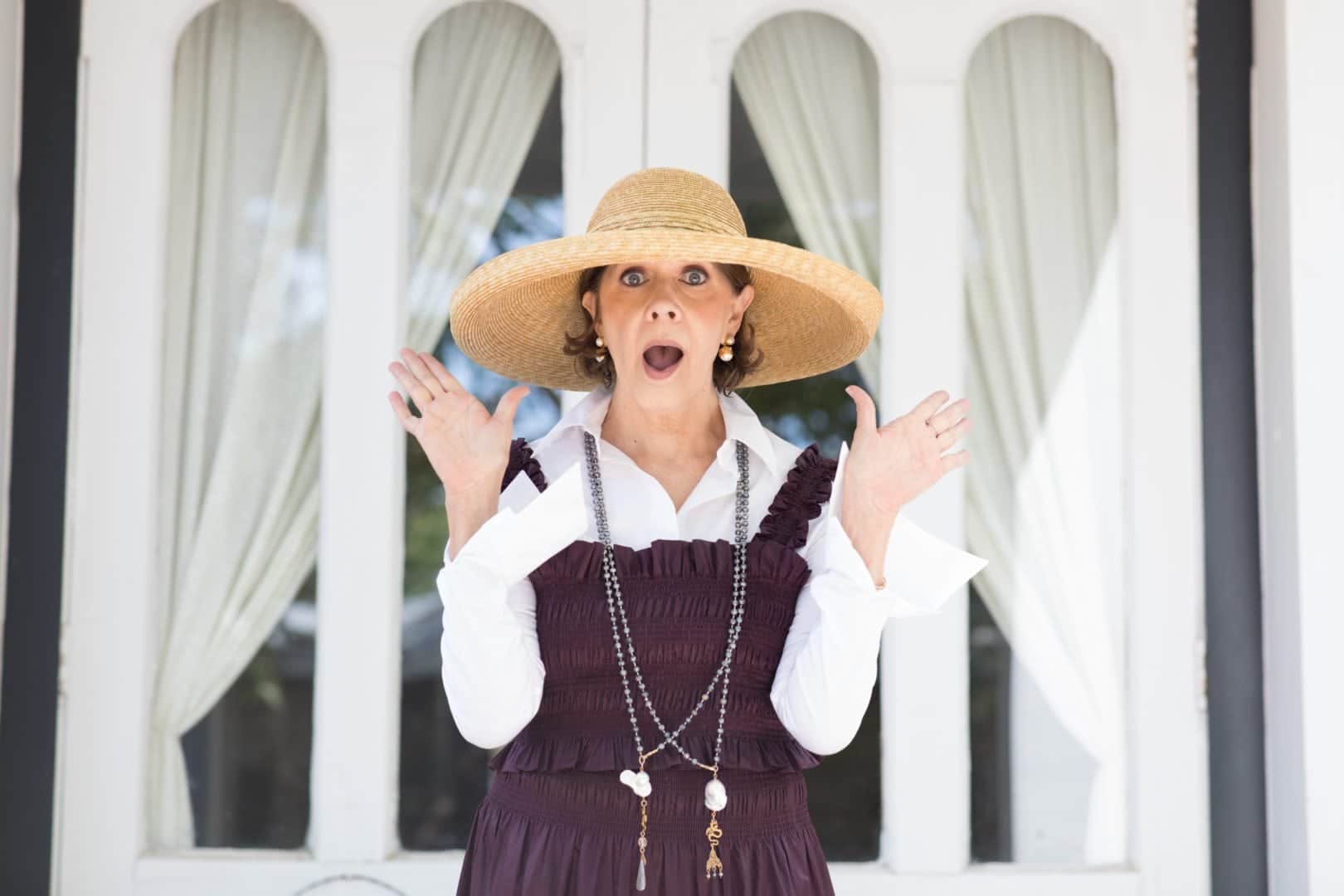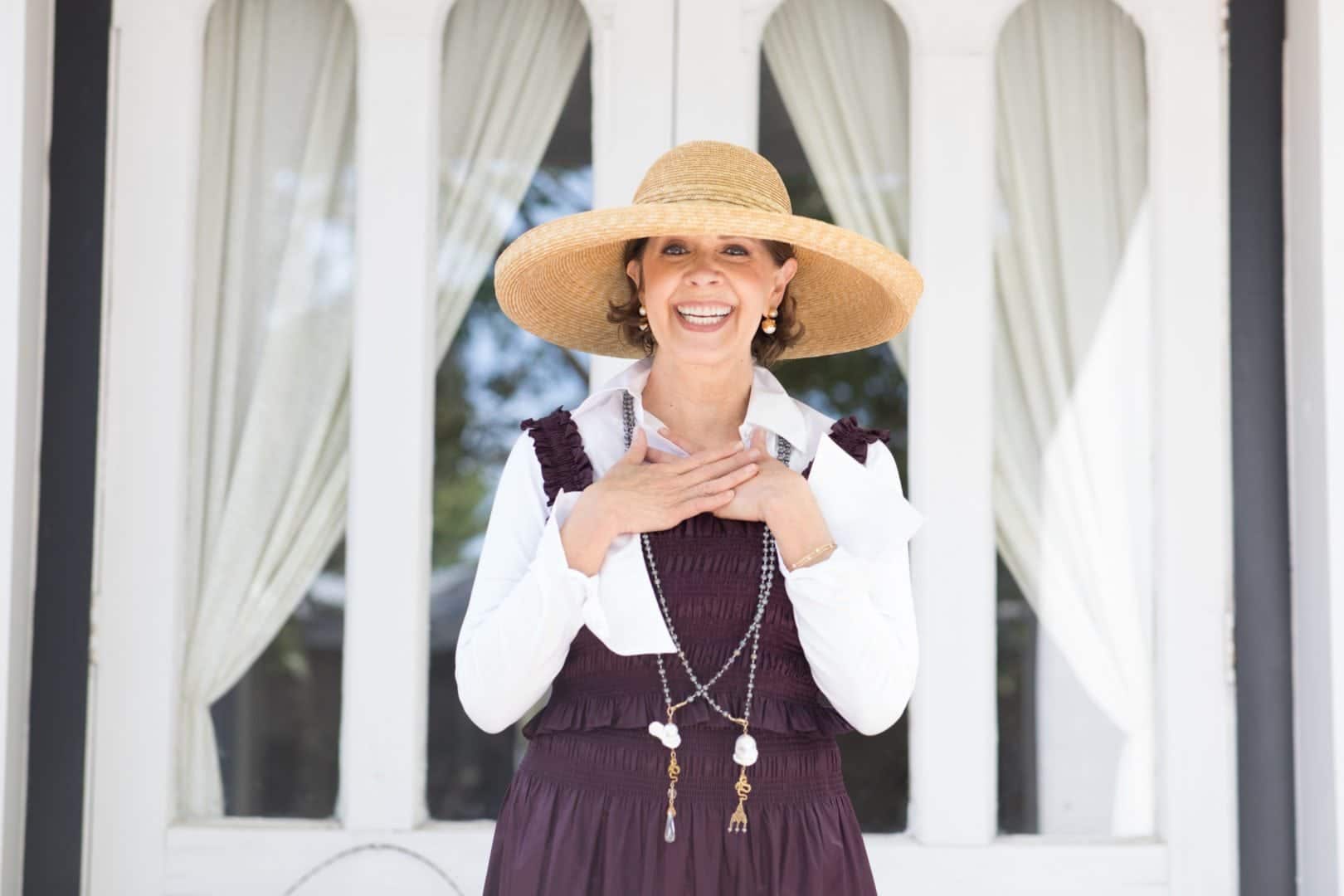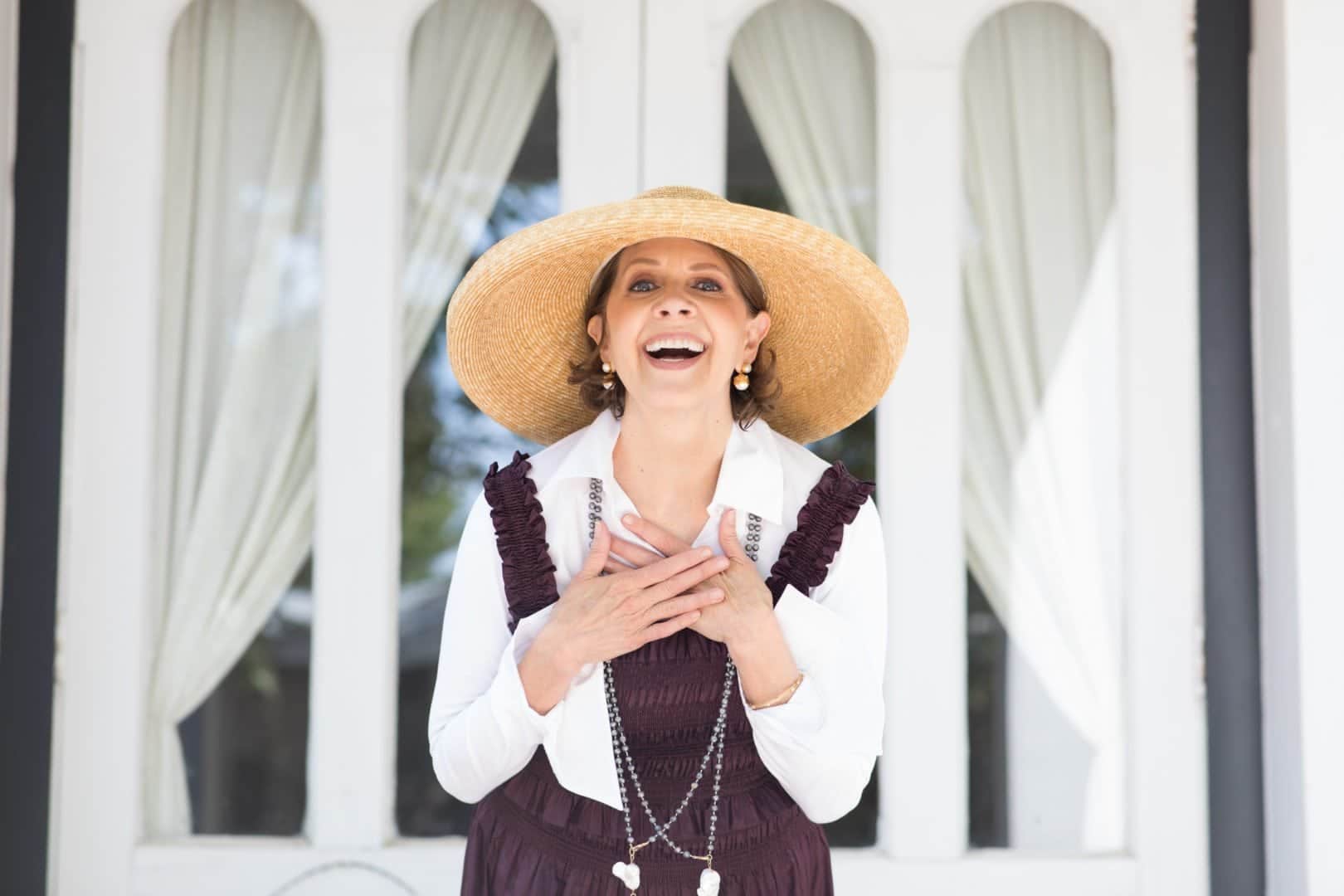 I hope you've enjoyed this Fashion Friday as much as my friend and photographer, Jennifer Denton, and I had taking them! We always have such fun on our photoshoots!