My bedroom smells like urine, and there's a dog that likes getting stuck under my dresser, but I'm deliriously happy. It's been a long time since I've had an eight-week-old puppy and until now… I've never had TWO. Everything is something to chew on: the dust ruffle on my bed; the edges of the old mirror that leans against my wall and the terra-cotta pots in the courtyard.
When they're out of their crates, I feel like it's Roller Derby time. Girls rushing past me like they've got wheels on their feet!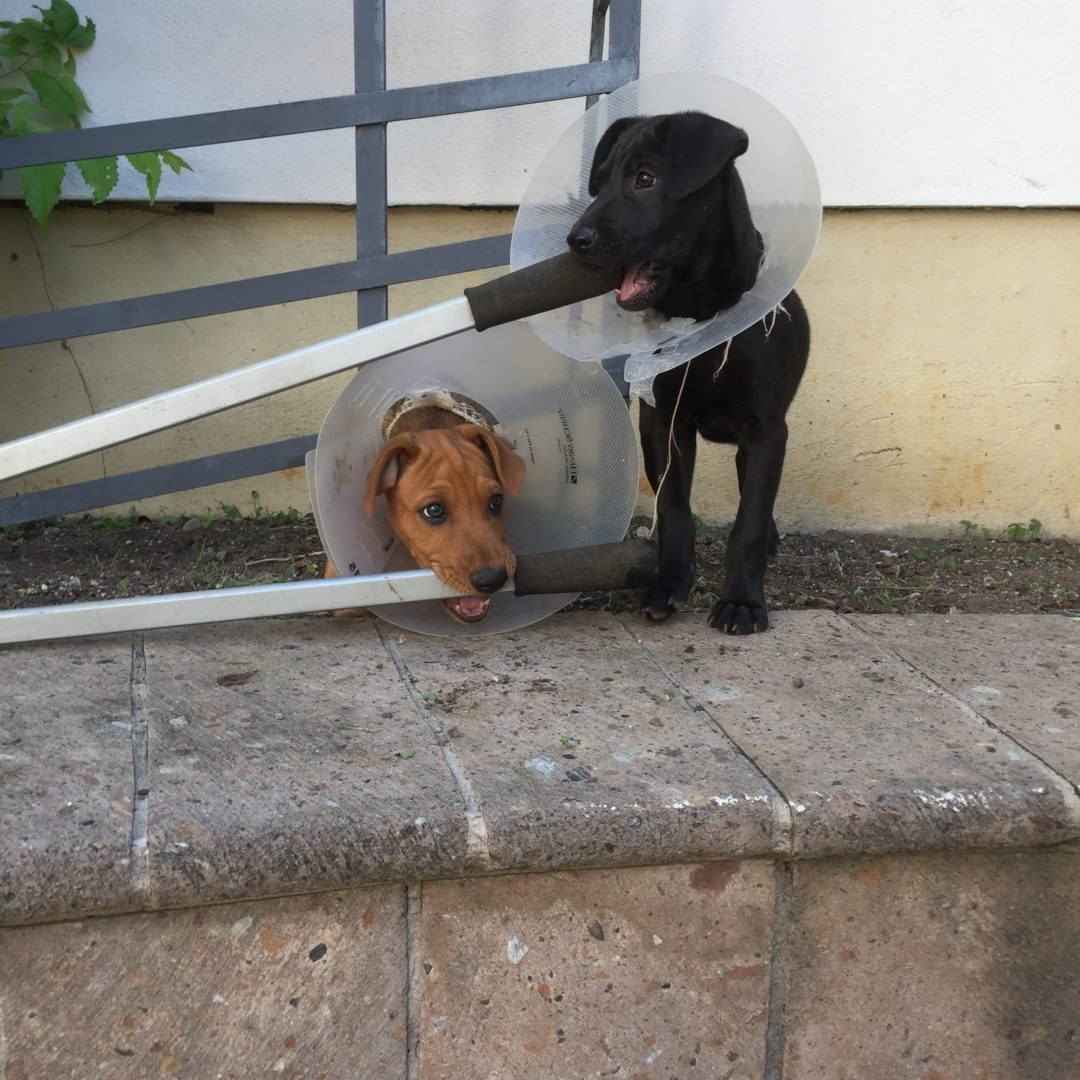 Saturday I adopted two, eight-week-old puppies from the shelter. Their foster mother said Annie, the brown one, was the adventurous one, and Lulu, the smaller black one, was the cuddle bug. LOL! It's the other way around. Lulu's the first to discover everything and the aggressor with her larger sister. Make no mistake, Annie's not a wallflower, but she's the one who wants to cuddle. My heart is overflowing with love for these babies. Now for the bad news…
Monday Annie had watery stools with blood in them. When I looked it up on the internet I learned a seemingly healthy go-get 'em puppy can be fine one minute and near death an hour later if they have this rare parasite: Coccidia. Annie has it and Lulu will probably get it as well. In addition, both have Giardia.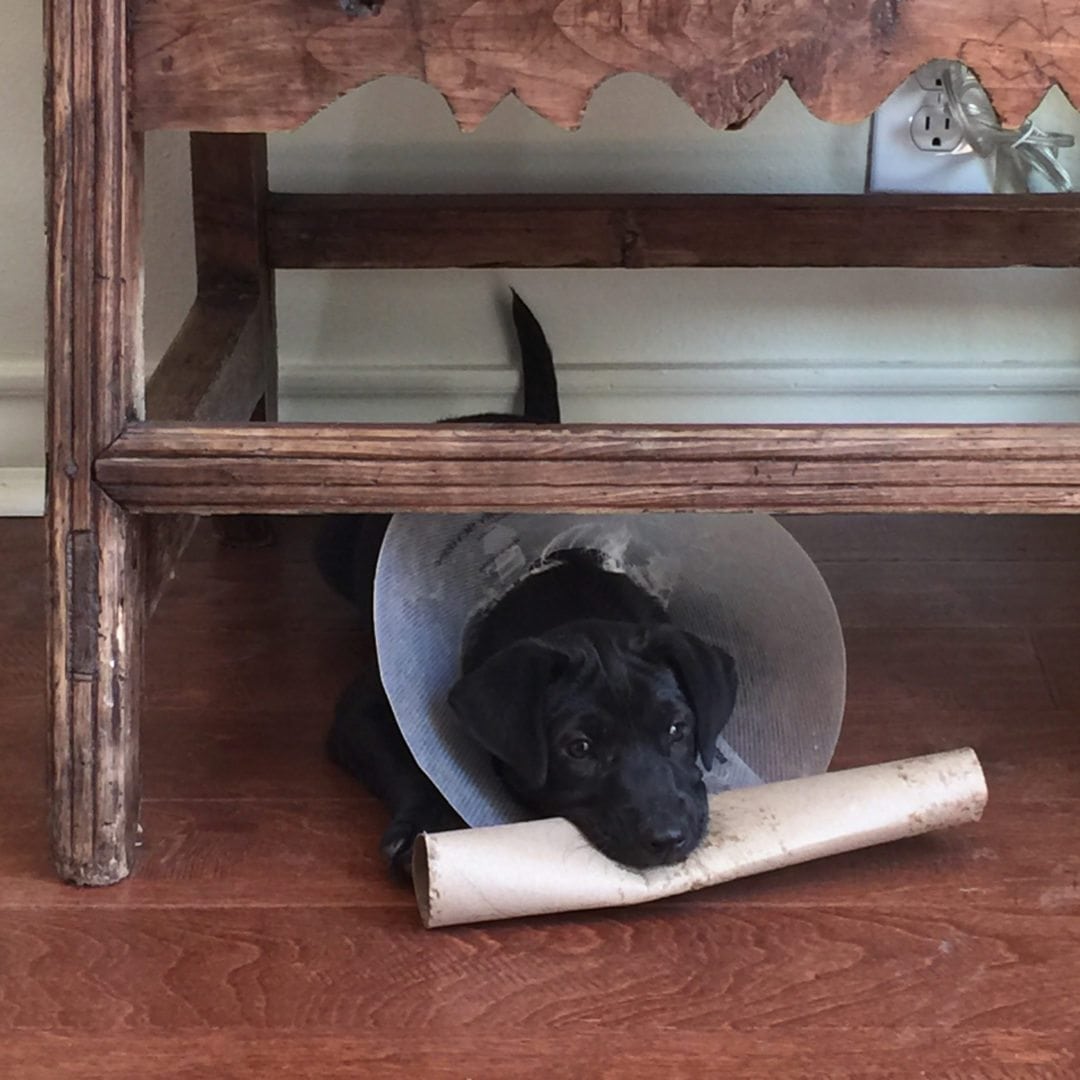 Where did it come from? Annie, Lulu, their six litter-mates and their mom were on the streets, trying to survive on who knows what. The scary thing with Coccidia is that it has a nine-day life cycle. Annie and Lulu are getting four meds apiece that should take care of it but… If any of us track it in from outside, anything we touch can spread it, and the nine-day life cycle starts all over again at that location.
The vet suggested I wipe their feet and their butts with baby wipes when they come in from outside. At least seven times a day I wipe these squirmy little babies. Daily their towels are washed, and their crates are wiped down. I'm also on my hands and knees with rubber gloves, washing every inch of the floor. After I feed them or love on them, I wash my hands. Even with my super hand cream, it's going to be a month of Sundays before anyone wants to shake my rough peeling hands. My pest control guy also sprayed the yard with a mild Chlorox and water solution.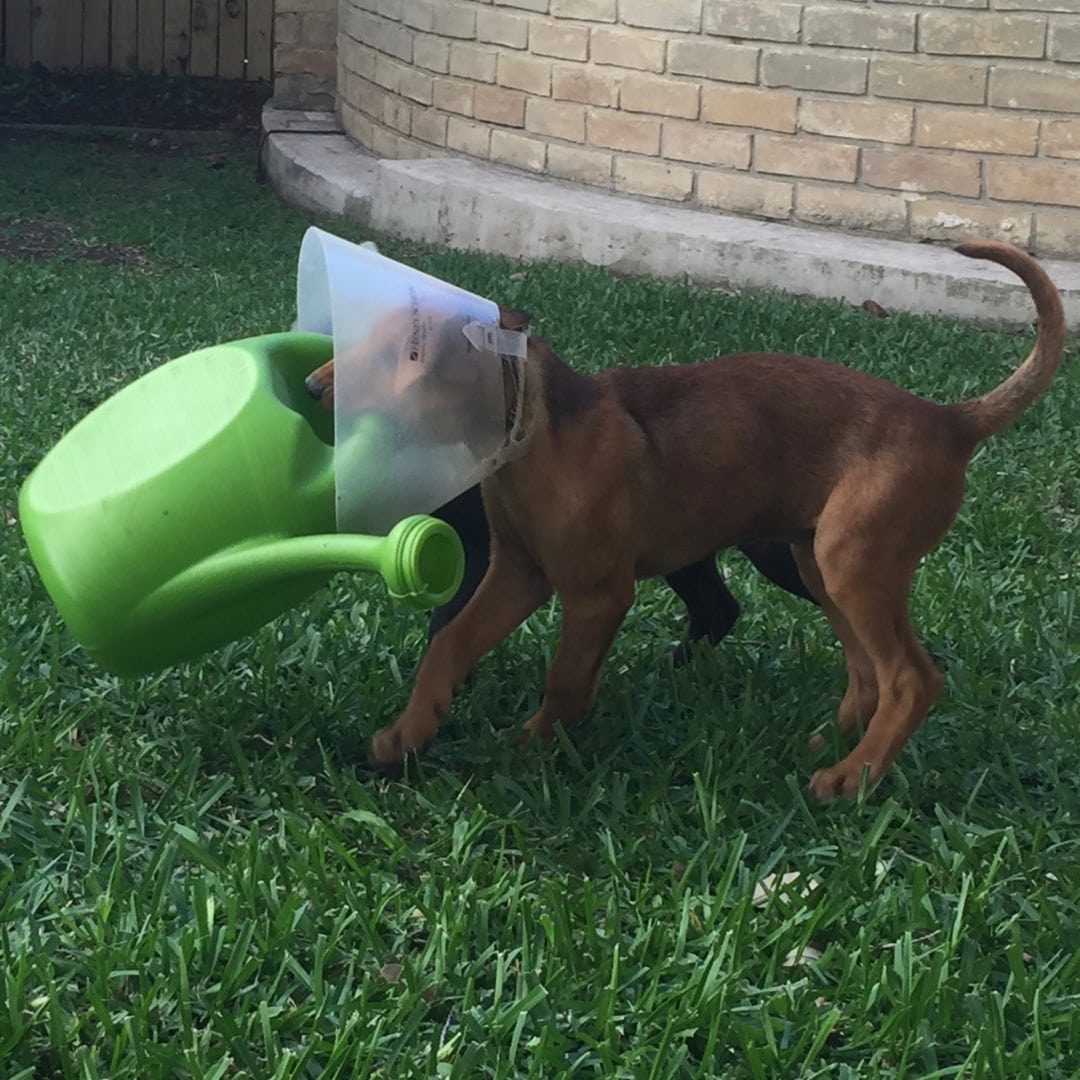 The shelter spayed them, so they're wearing collars most of the time. I've had to make a spreadsheet to keep track of their meds and three feeding times, and since I'm housebreaking them, I set my alarm for 2am to take them outside with flashlight and poop bags in-hand.
I can't believe all they've been through. You wouldn't know it because they're the happiest, most energetic and loving little babies I know. They're hysterical together! They just have to be alright! I couldn't bear it if I lost my new family.
Please pardon the pun, but I'm pooped. The girls like it when I sing to them. LOL! No one else does. The other night I gave David Bowie's "Let's Dance" some new lyrics.
Let's nap!
Put on your sleep mask and catch a few
Let's nap!
To the sound of snoring from the baby dogs
Let's poop!
Under the moonlight, this serious moonlight