My recent trip to Italy was the best trip I've taken in a long time. Perhaps it was because my traveling companions were women approximately my age. Whether we talked about cultural references, age-related issues we're all facing, or went gaga over the scenery, this group of women was an easy-going sisterhood.
Next September, 2018, my friend and professional guide, and I are talking about a 1010 Park Place trip to Tuscany! Are you interested in coming with us?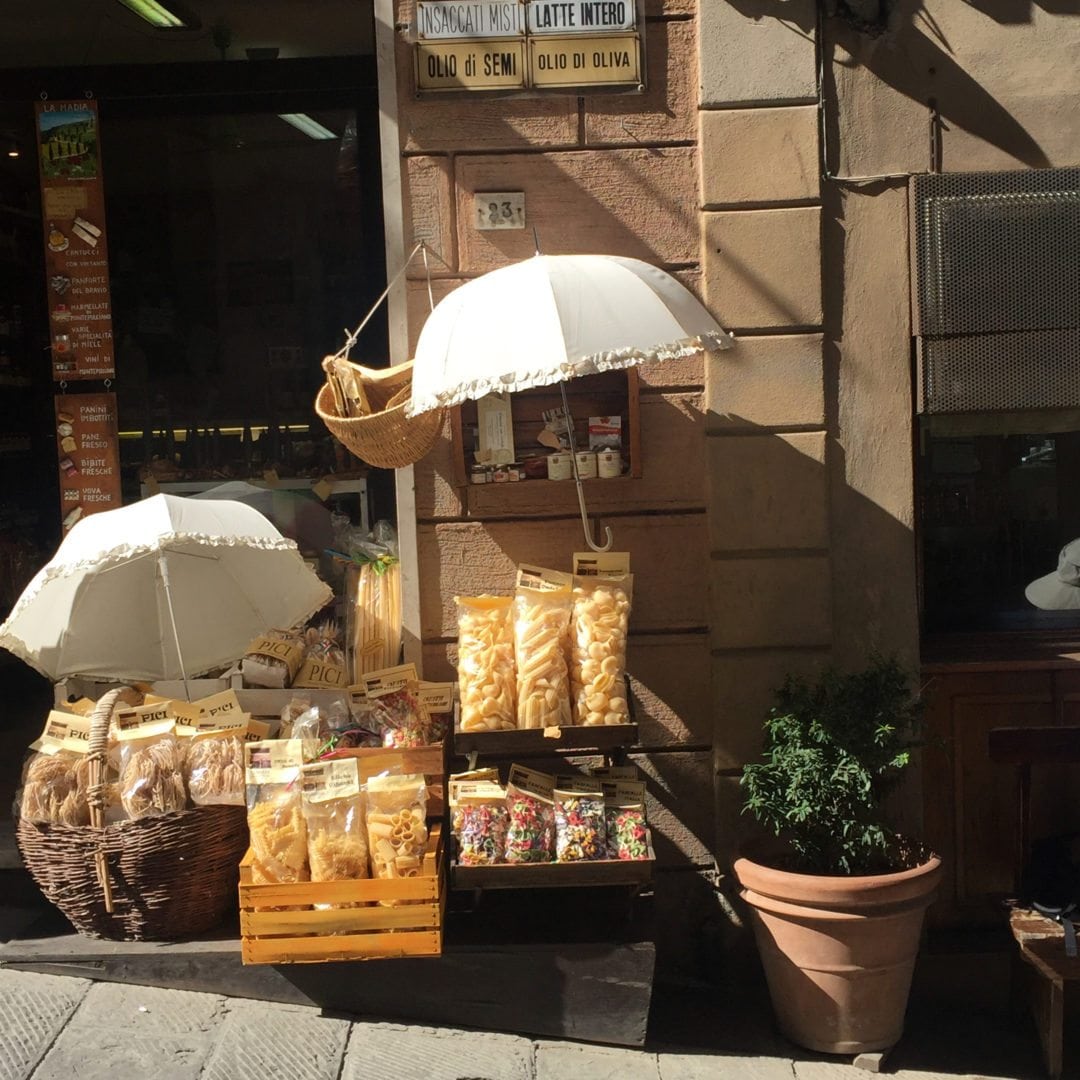 My friend, and fellow over 50 woman from the Texas Hill Country, has been taking women on trips to Europe for years. She has friends in most every little Tuscan town you can think of whether they're a cheesemaker or owners of restaurants, art galleries, pottery studios or quaint shops. She also knows the best places to find gelato, how to navigate the backroads of Tuscany, and she's unflappable and joyous day after day. If that isn't enough, she's a gourmet cook who makes entertaining and cooking dinner each day look easy.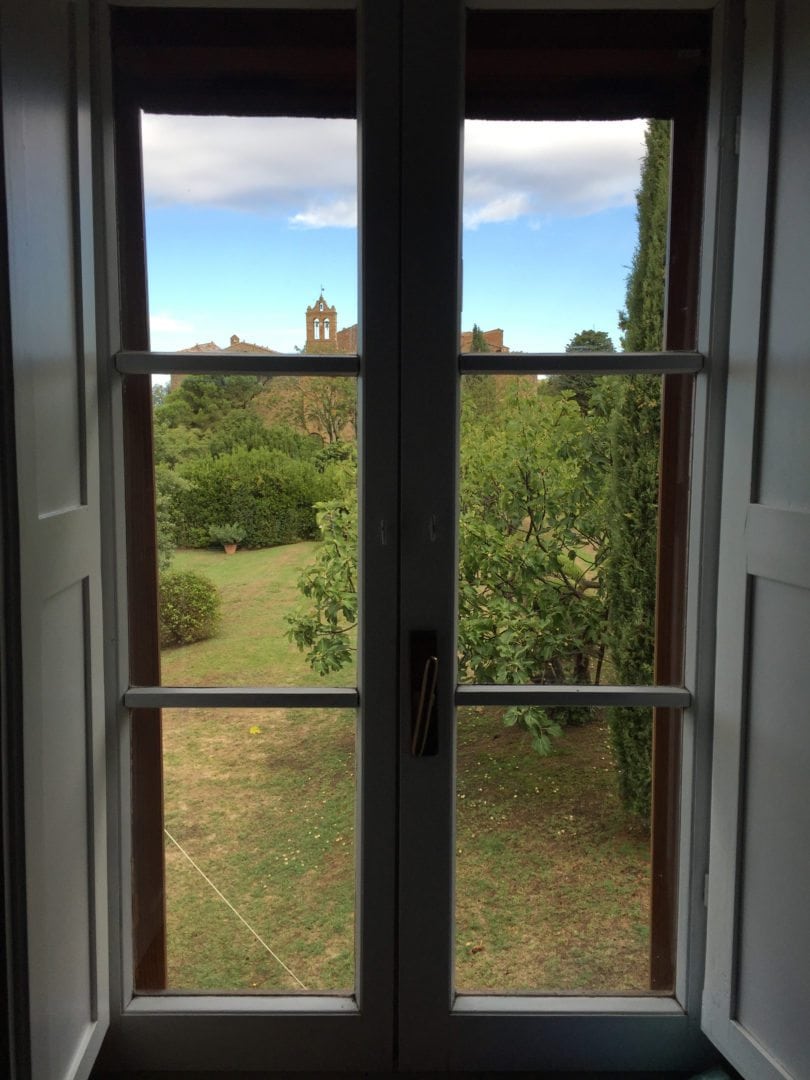 THE VIEW FROM MY BEDROOM WINDOW: THE CASTLE IS ON THE SAME PROPERTY AS OUR VILLA. SEE ALL THE FRESH FIGS ON THE GROUND?
Every night the eight of us would return to our villa for dinner and dessert and to share our purchases and adventures of the day. Some of us would light a fire in the fireplace, while others would set up the bar with wine, prosecco, blood orange juice and vodka, make antipasto plates or help our "fearless leader" get dinner on the table. We had two rules: no discussing politics or religion, and those who didn't help with dinner, help clean up.
SOME OF THE GARDENS ON "OUR" PROPERTY, HIGH ABOVE THE TUSCAN HILLS
Other than my solo adventure to see the Rolling Stones, this was the first trip I've taken where I could just "be and enjoy." I wasn't working hard at an athletic sport like snow skiing, scuba diving or digging for buried treasure in the Caribbean Ocean or the jungles of Mexico. I just relaxed and enjoyed the company of my fellow women travelers. I ate gelato and pasta on a daily basis, picked fresh figs from the tree in our backyard and ate them on the spot, wandered the back streets of tiny Tuscan towns, absorbed art and culture and indulged myself in fantasies of living there part time. I even made two Italian friends, one of whom is coming to San Antonio next month!
Every minute of every day was a visual and culinary feast.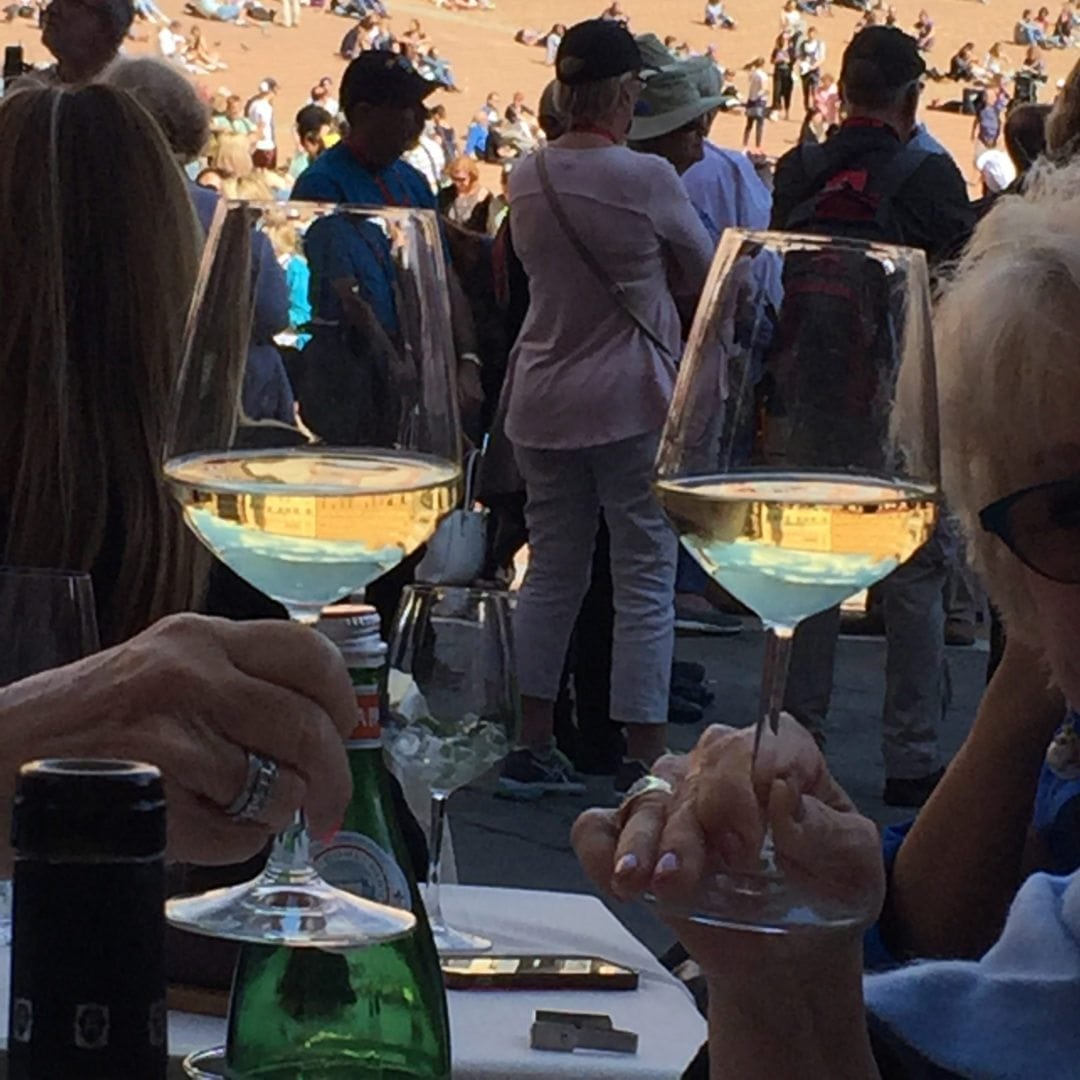 CHEERS TO LUNCH IN THE PLAZA AT SIENA!
One of the best things about our trip was traveling through rolling, Tuscan hills filled with grape and olive vineyards and centuries old castles and villas. The walls of the old villas looked like they'd been washed with a mix of sun colored crayons that had melted in the afternoon sun. Other than two days in Florence (some of us met there five days earlier than that) the only places we stopped were the small Tuscan towns. I'm a country girl at heart, so it was refreshing to reconnect with nature and not have anything more pressing to do than decide what to eat for lunch.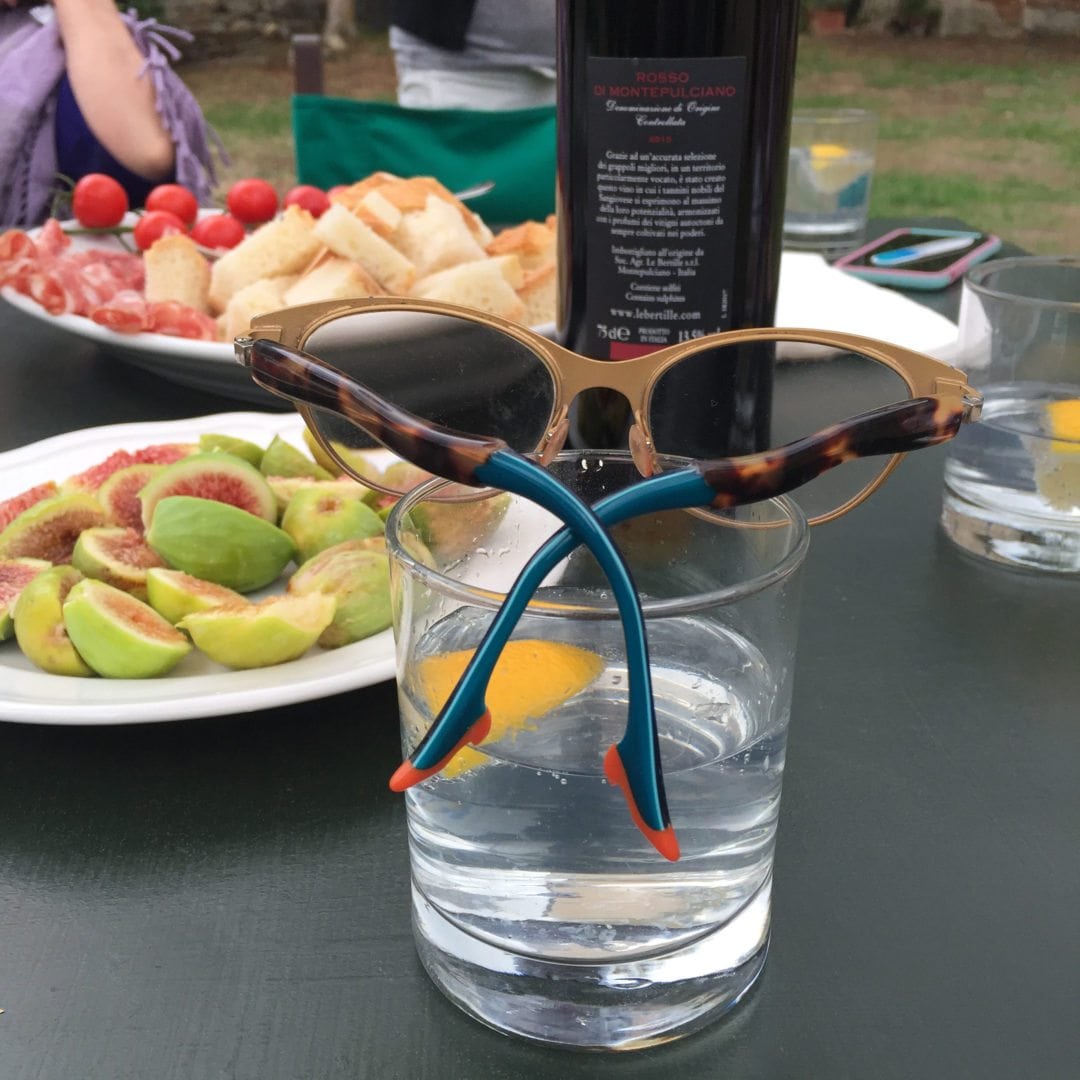 A COUPLE OF OUR EVENING ANTIPASTO PLATES UNDER THE UMBRELLA AT OUR VILLA
My time in Italy has rebooted my hard drive. I came home with a renewed sense of wanting to seize every day, embrace my friends and gather around a table filled with great food, good music and everyone's best interests at heart.
I can't wait to return, again, next year, and I hope you'll come with me!
If you're interested, other than me and our "fearless leader," we only have room for six other women, so email me at [email protected] for further information!