Gold accents have been around for centuries.  Visit any castle in Europe and you are guaranteed to see an abundance of ornate gold furniture and accessories.  Fast forward to today and a more modern approach to decorating and you will find that gold is still regal but in a more subtle way.  It is so elegant when paired with black, navy and brown.

The rooms featured below have the motto "Go bold or go home".   These designers found the perfect rich hues for the walls and the gold accents add warmth to the rooms.  This masculine form of decorating certainly makes a statement.  The dark walls are the ideal backdrop to show off gold framed mirrors, artwork and furniture.
The following collection of photos include rooms by Aerin Lauder, Tory Burch and Nate Berkus to mention a few.
Aerin Lauder via Harper's Bazaar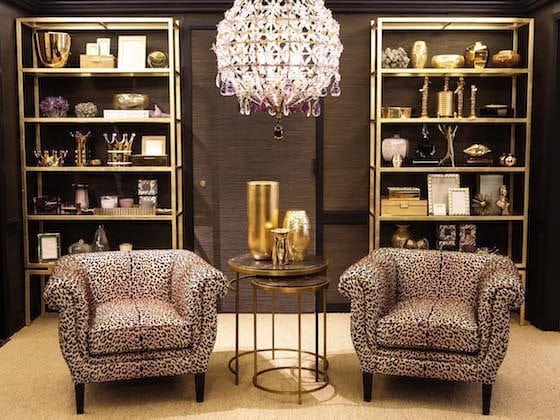 Aerin Lauder's Office via Sarah Sarna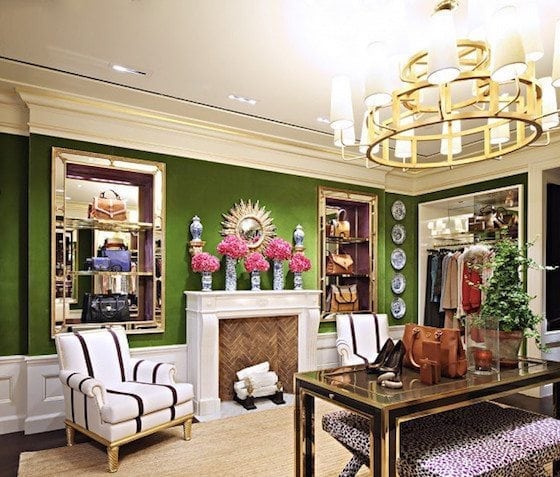 Tory Burch Boutique via My Domaine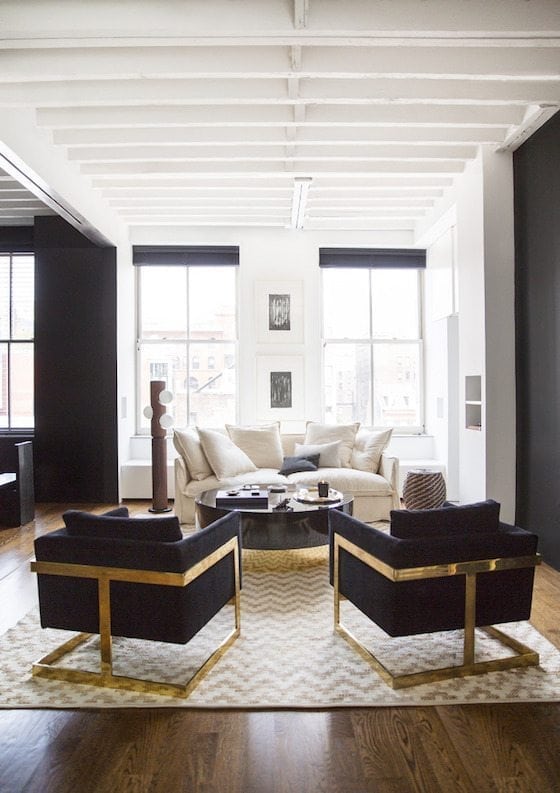 Nate Berkus Room via Domino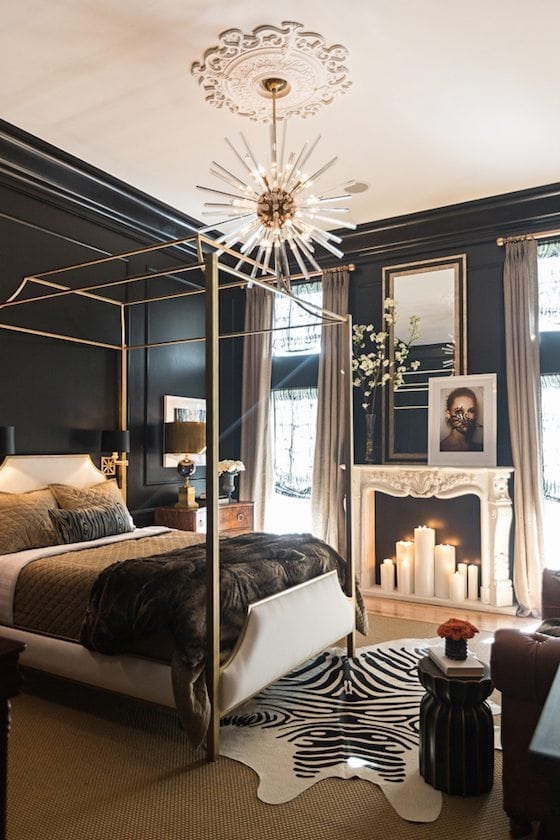 Which is your favorite room?