Darlings, do you remember the days of laying out in the summer sun in your string bikini, covering every inch of exposed skin with a thick coating of suntan oil? In those days it was all about the tan. The only sunblock around was zinc oxide, and If you weren't a lifeguard, chances are you never used the stuff.
We all have war stories of painful sunburns from trying to tan with baby oil, then spraying the burn with a can of Solarcaine, which only made the burn feel worse. It wasn't as glamorous as those Ban de Soleil commercials from the 70's. They promised to give you a deep dark tan and along with it, we were hoping to at least look like the fabulously tanned, sleek model in her black bikini, being served a glass of wine by her butler.
Oh, the glorious fantasy of it all!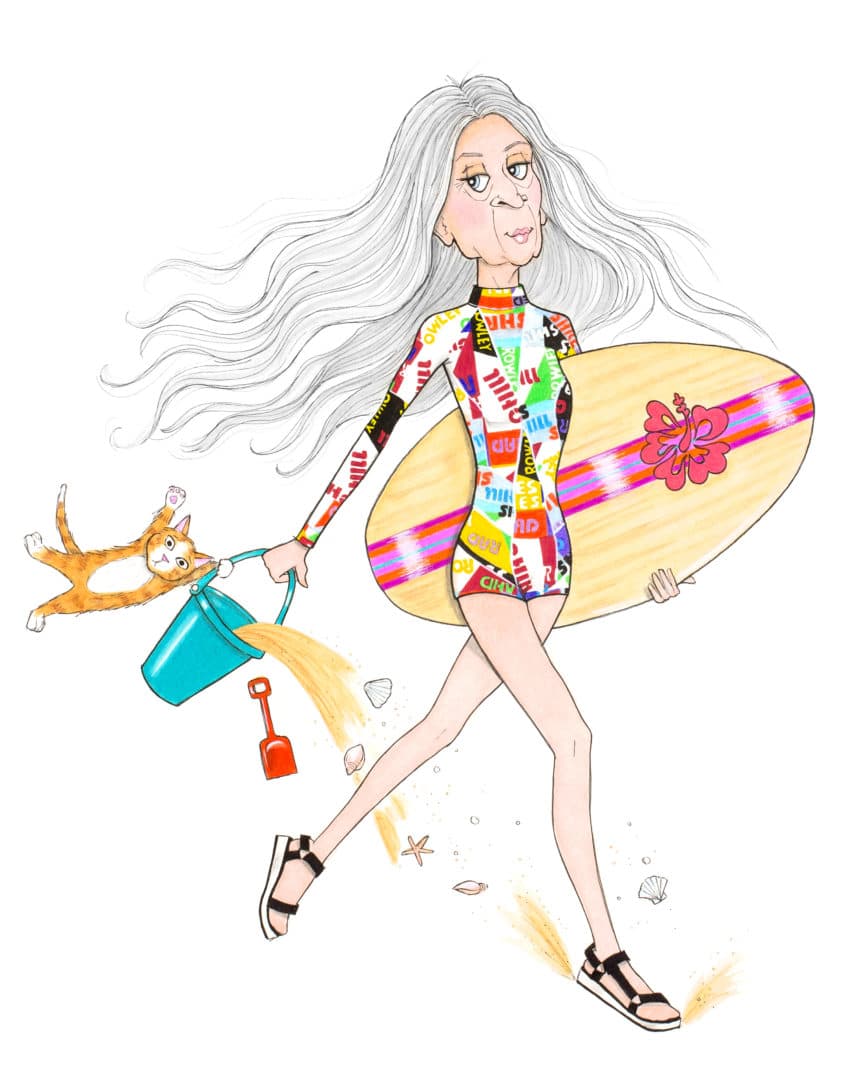 Today sun block is key, and if you're headed out to the beach where the sun's rays are relentless, you need an arsenal of protection. There are days when a swimsuit and sarong will do just fine. Then there are times where I want to move, and I may spend the entire day in the surf on my skimboard or beach-combing one end of the beach to the other. I don't want to be tugging at shoulder straps or reapplying gobs of sunscreen every hour.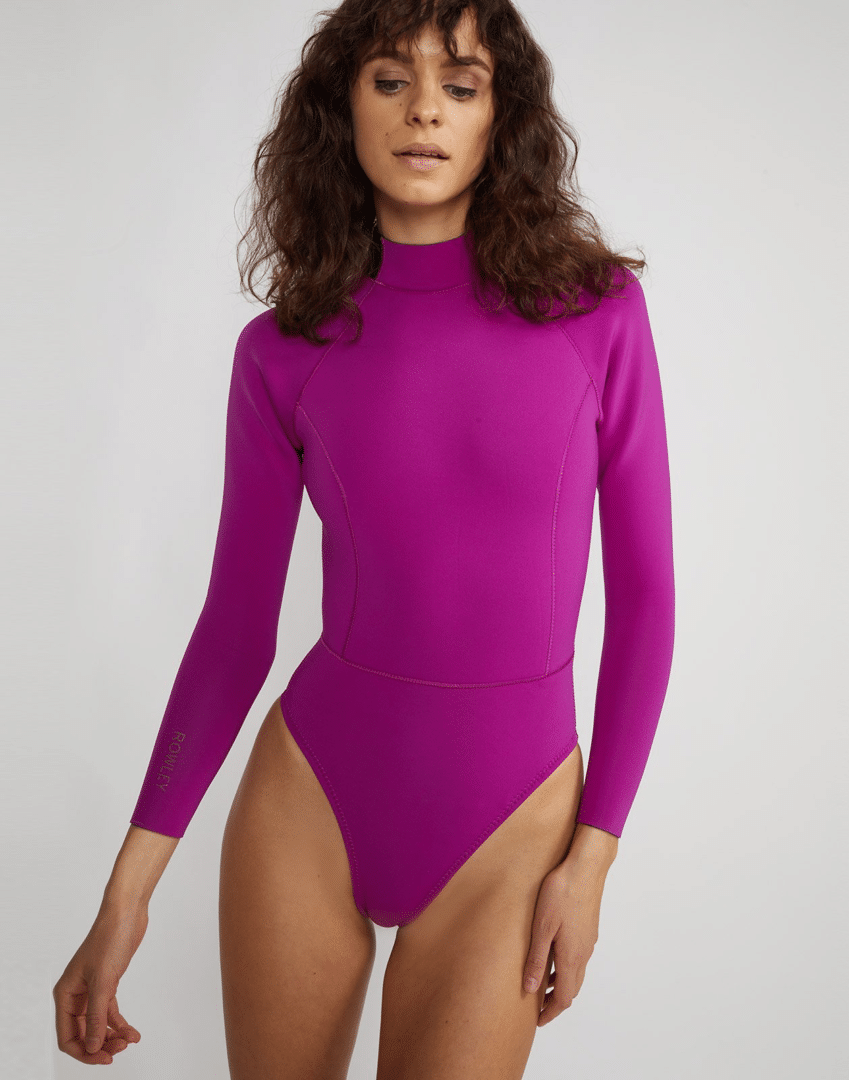 Imagine my delight when I discovered that one of my favorite designers came out with a line of wetsuits.
Cynthia Rowley first launched her wetsuit collection in 2012, and it's been a huge hit every year since. It was Rowley's love of surfing and color that was the inspiration. She wanted to create something new, combining strong prints and color, along with feminine elements. The result is both chic and elegant. The added bonus is the expertise of the seaming which makes everyone look great.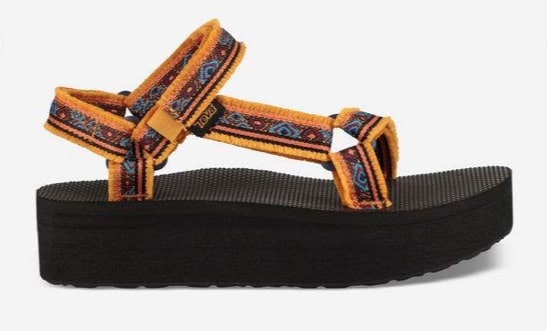 For those of you who still love your Teva sandals, I've got good news. The now iconic sandal is right on trend this summer and graced the feet of fashionistas all over Instagram, making the comfy footwear cool again. If you haven't checked out Teva in awhile, you'll be in for a pleasant surprise!
Along with Teva's classic styles, you'll also find fresh looks with thicker soles and graphic printed straps.
So my fashionable friends, let your beach mantra this summer become "It's cool to be covered" and enjoy your long warm days at the beach, looking like one smart surfer girl.
Cheers Loves!
XOXO, Hildie