One of my girlfriends is going to Paris next month. While I don't know what clothes she's planning to take, I saw these Cuyana pieces and thought of her. They're timeless and versatile, and since they're neutrals, she could mix them with almost any color.
So dear friend, for your consideration…
I like Cuyana because they design timeless, quality pieces that will stay in our wardrobe forever, and you can add a little something new each year, like a different scarf, purse or jewelry, to give them a fresh new look. Cuyana believes in "intentional buying," that less is more when it comes to what hangs in our closet. When have you heard of a clothing brand telling you to buy selectively as opposed to buying everything they have?
Quality over quantity.
Layering is the key to building a small, yet versatile travel wardrobe. Whether we're on an airplane, in a restaurant or a museum, or we're walking through a Paris neighborhood, a cape/a poncho is indespensible.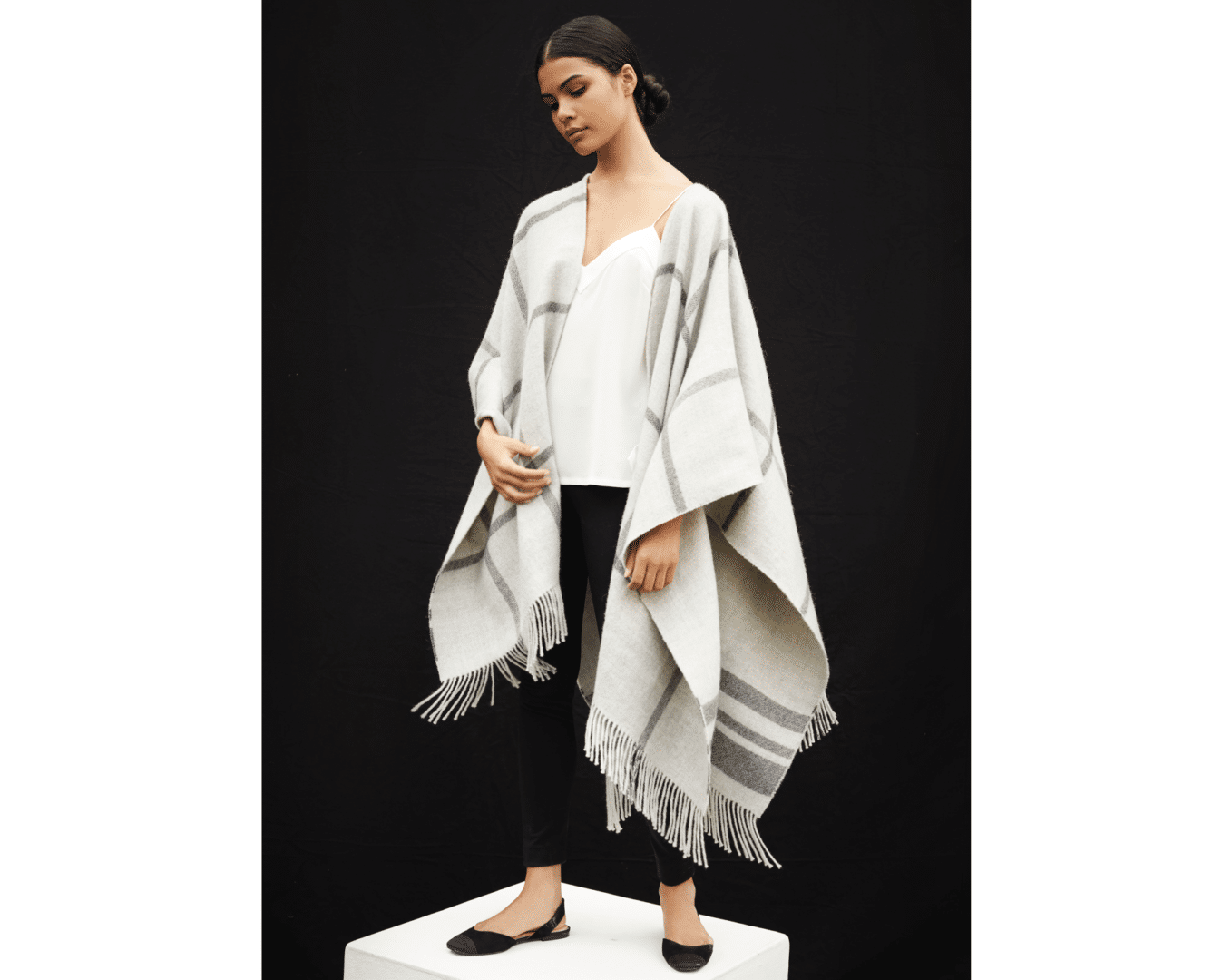 This cape from Cuyana is 100%, soft baby alpaca and is double faced with checks on one side and stripes on the other.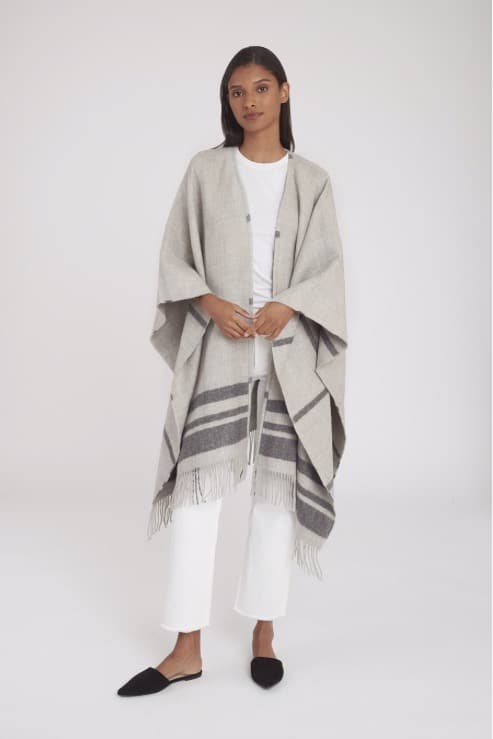 You can layer it over a sweater and pants…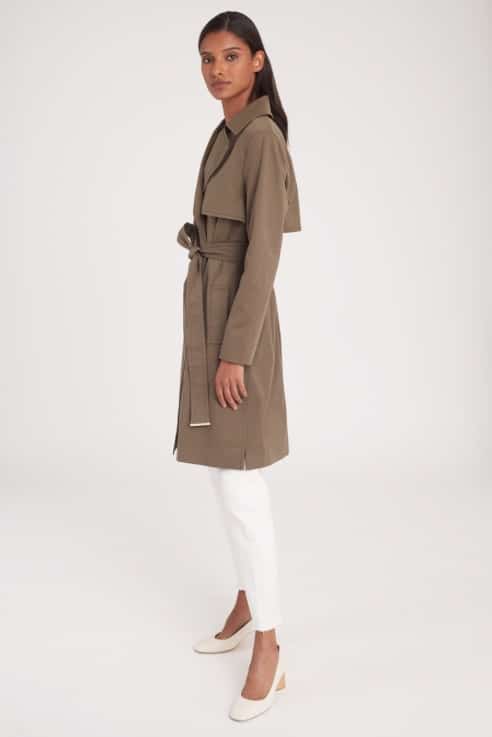 …or throw it over your outer jacket or trench coat This trench also comes in black. Once inside a restaurant, you can drape the cape over your shoulders to keep you warm.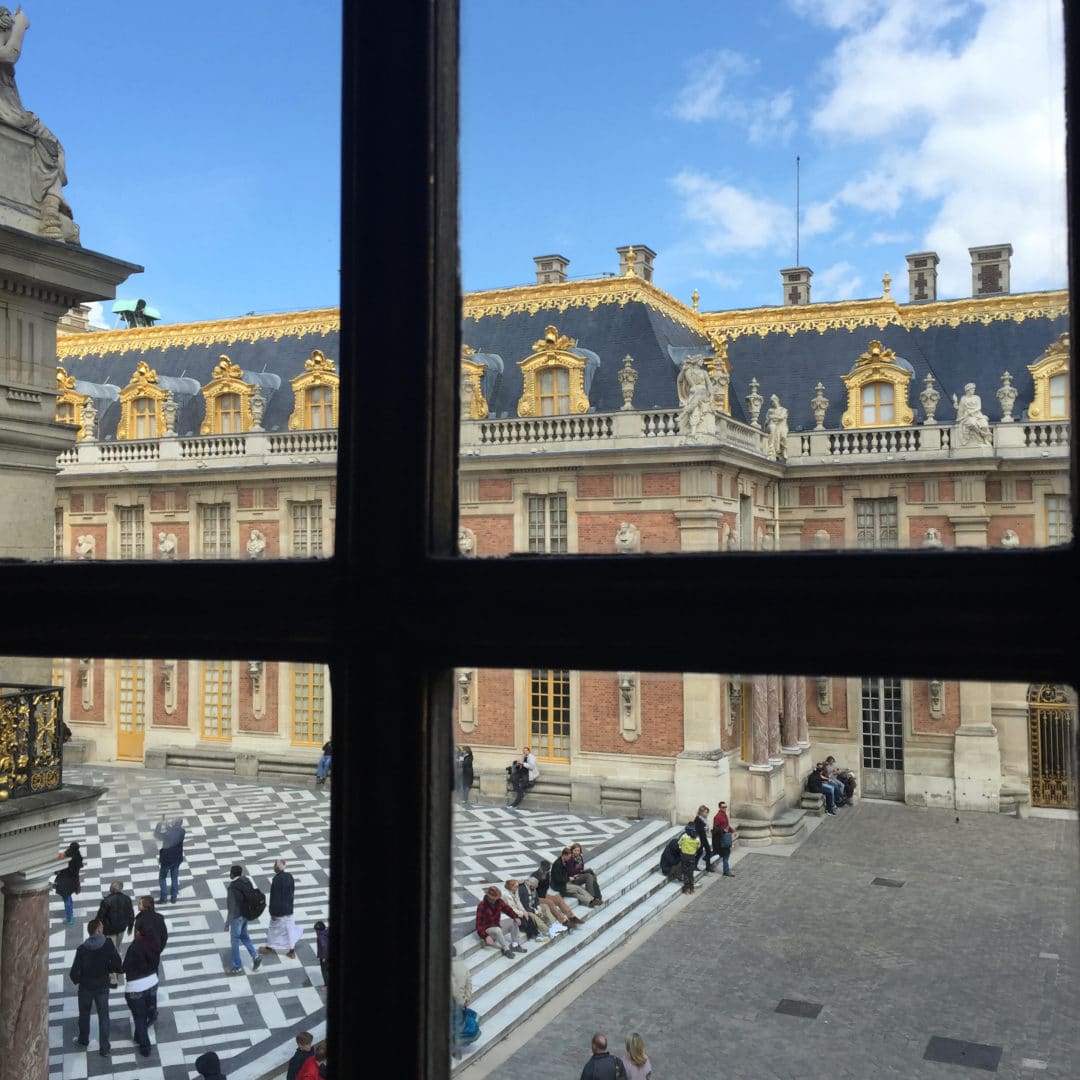 A cape is a must when traveling especially in months, like March, when it will still be cold, and if you haven't been there this time of year… Versailles will be cold.
You can wear this reversible cape along with a black and/or a white sweater, a pair of black, dark grey or maroon pants and add a raspberry scarf for a punch of color…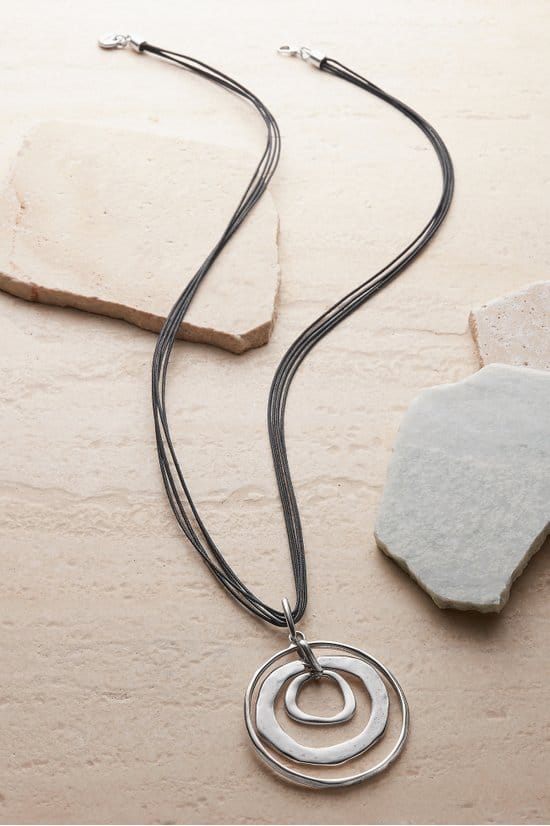 …and this hand hammered, silver-tone necklace on black cords from Soft Surroundings. You'll look like a Parisian!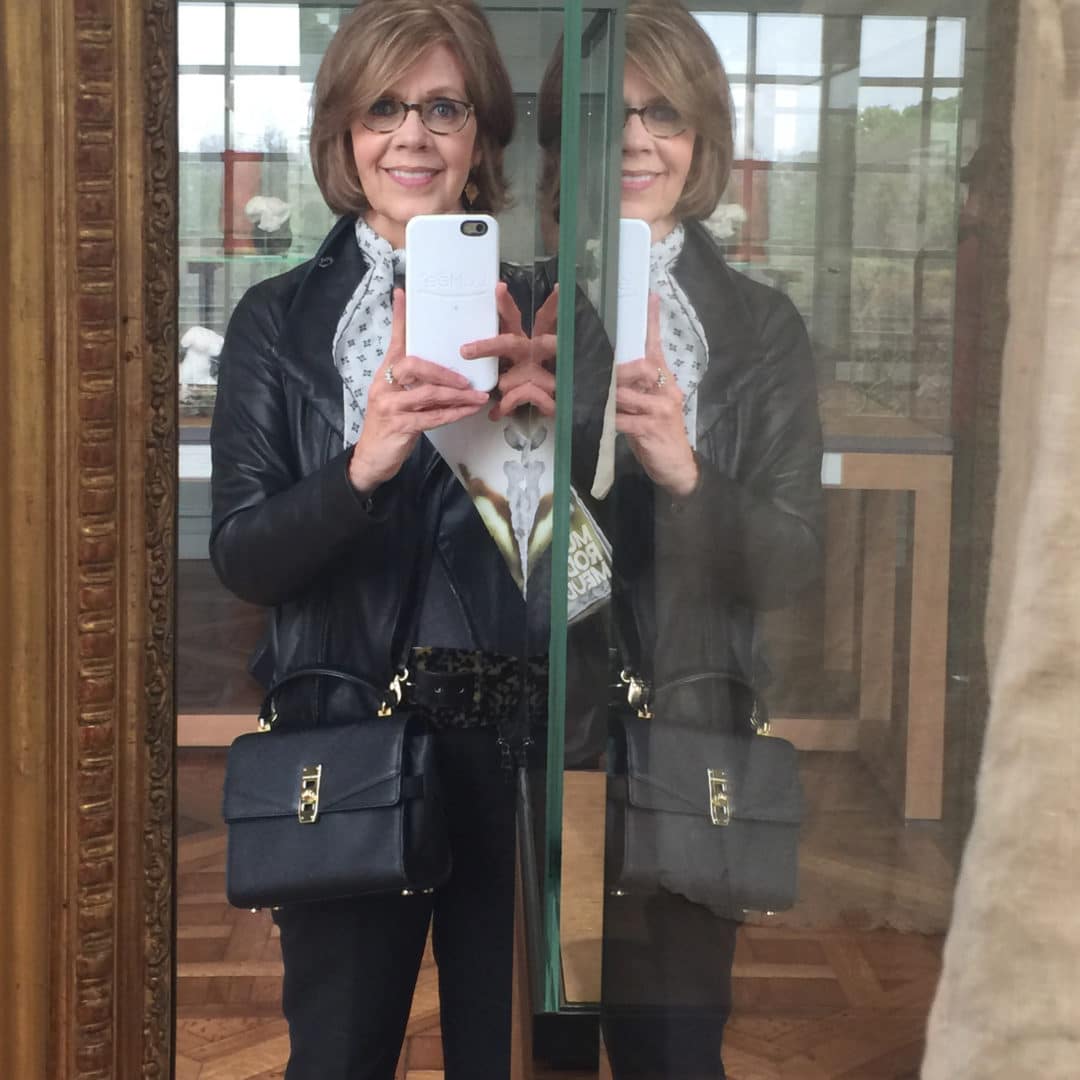 This is me at the Rodin Museum in Paris three years ago. My back and shoulders don't like the weight of a big tote while I'm walking through a museum or an historic sight, and because they're open at the top, it's easy for a thief to reach in and steal your belongings. Also some museums have size limits on bags and/or make you check your bag before entering.
This saddle bag is a great size—9″ x 11″—about the same size as my bag and has enough room for a guide book, credit cards, cash, makeup and glasses. It comes in black and caramel, has lots of interior zip pockets and the shoulder strap adjusts easily. 
You'll also need a great walking shoe, like Vans Classic Slip-on, and a pair of flats or ankle boots.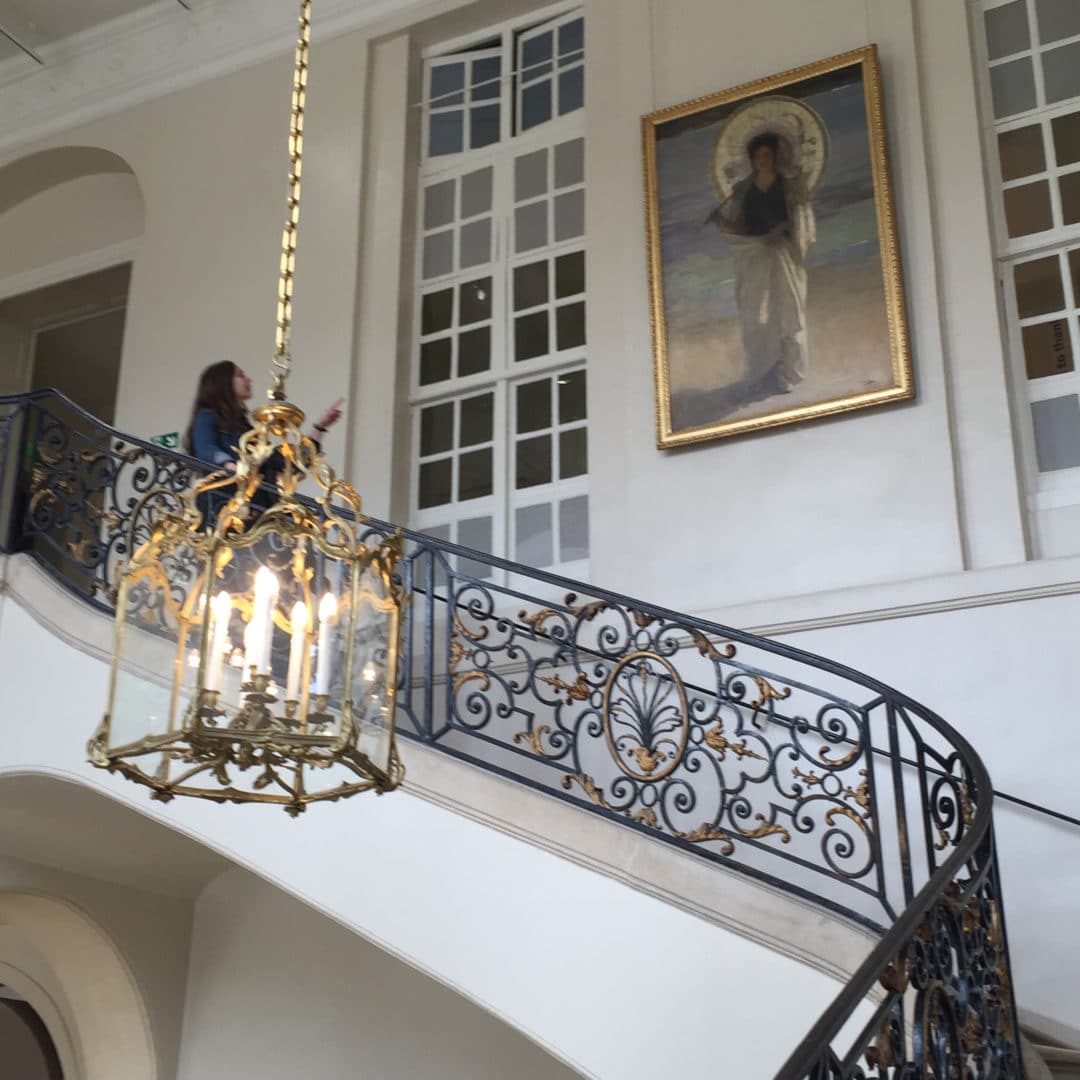 I hope you get to visit the Rodin Museum… I was there in my early 20's and had never forgotten it… It was worth the wait to see it again…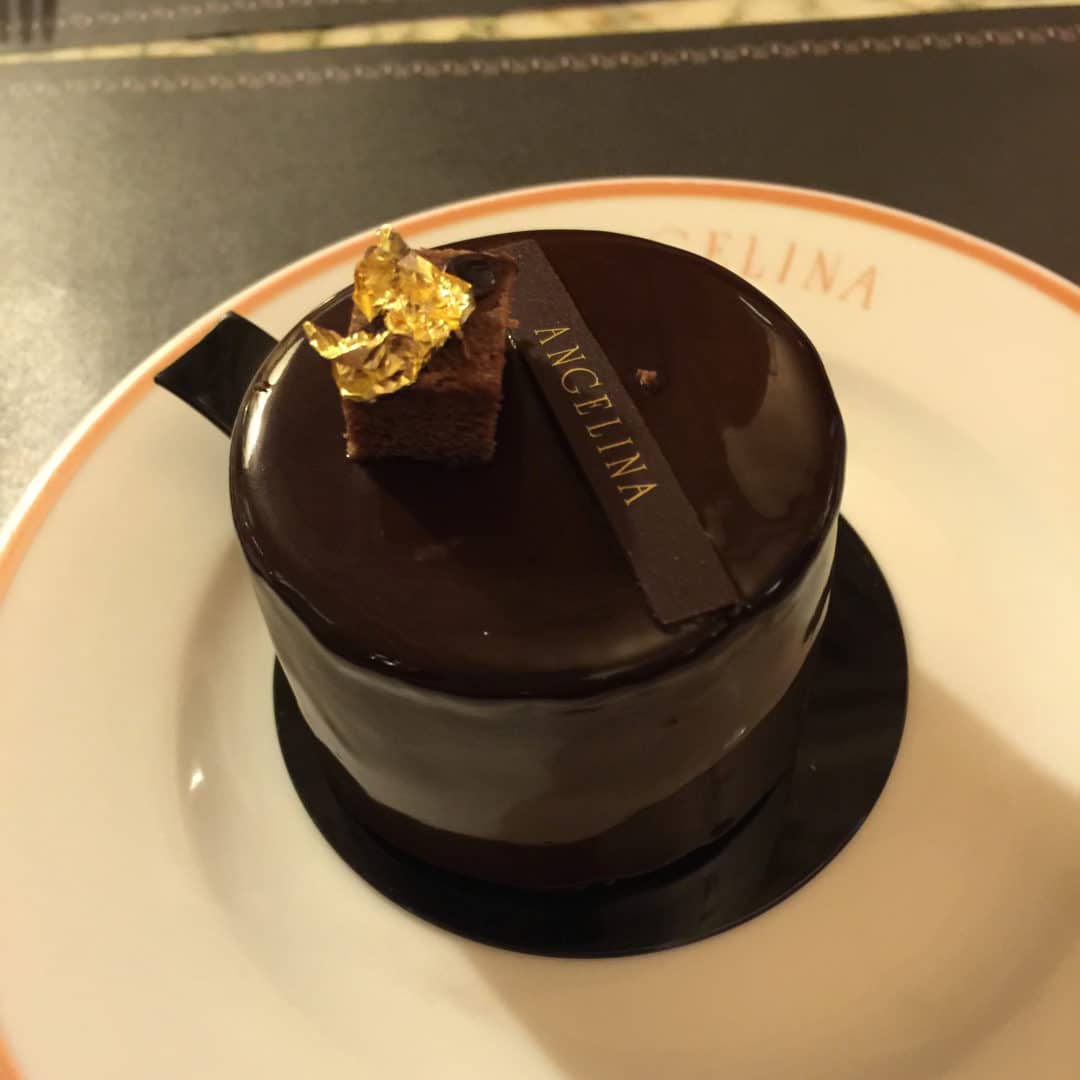 …have dessert at Angelina's and drinks at the George V Hotel.
Have fun in Paris, girlfriend. Bon Voyage!