If you're like me you know certain foods aren't good for you, but you eat them anyway… Why is that? Why do I eat cheese enchiladas when I know they're going to plug me up for a week? Why is it sometimes so difficult to do what's in my own best interest? Here's another one I struggle with…
Why is it so hard for me to get motivated and take my significantly thinning bones for a walk? 
A recent bone density scan revealed that while my spine is in great shape, my hips have lost 10 percentage points in the last year. In addition to Calcium and a mega dose of Vitamin D, I'm back on Boniva, plus I need to walk, everyday… But I'm not. I don't like to walk. Hike? Yes. Walk? No. Go figure…
Like me, Annie and Lulu need a daily walk. Just as I'm thinking we could "go together," I hear my doctor's parting words… "DON'T FALL." 
Seriously? Are my bones at the stage where I have to worry about breaking my hip? 
If that's the case maybe I should rethink taking the dogs for a walk. Annie is a muscular, 60-pound, unstoppable ball of energy who could take down the Hulk by herself.  
Annie, my redhead.
This week I took Annie and Lulu—who's almost 50 pounds—to the vet. All was well until a cross-eyed Pekinese waltzed through the door. You would have thought Annie and Lulu were Iditarod sled dogs, the way they dragged me and my two-seater wooden chair across the waiting room floor. While the other dog owners thought it was hilarious, I had visions of what "the girls" could do to me during a walk around around the block… Mr. Squirrel scampers past… me face down in the drainage culvert… 911… hip surgery.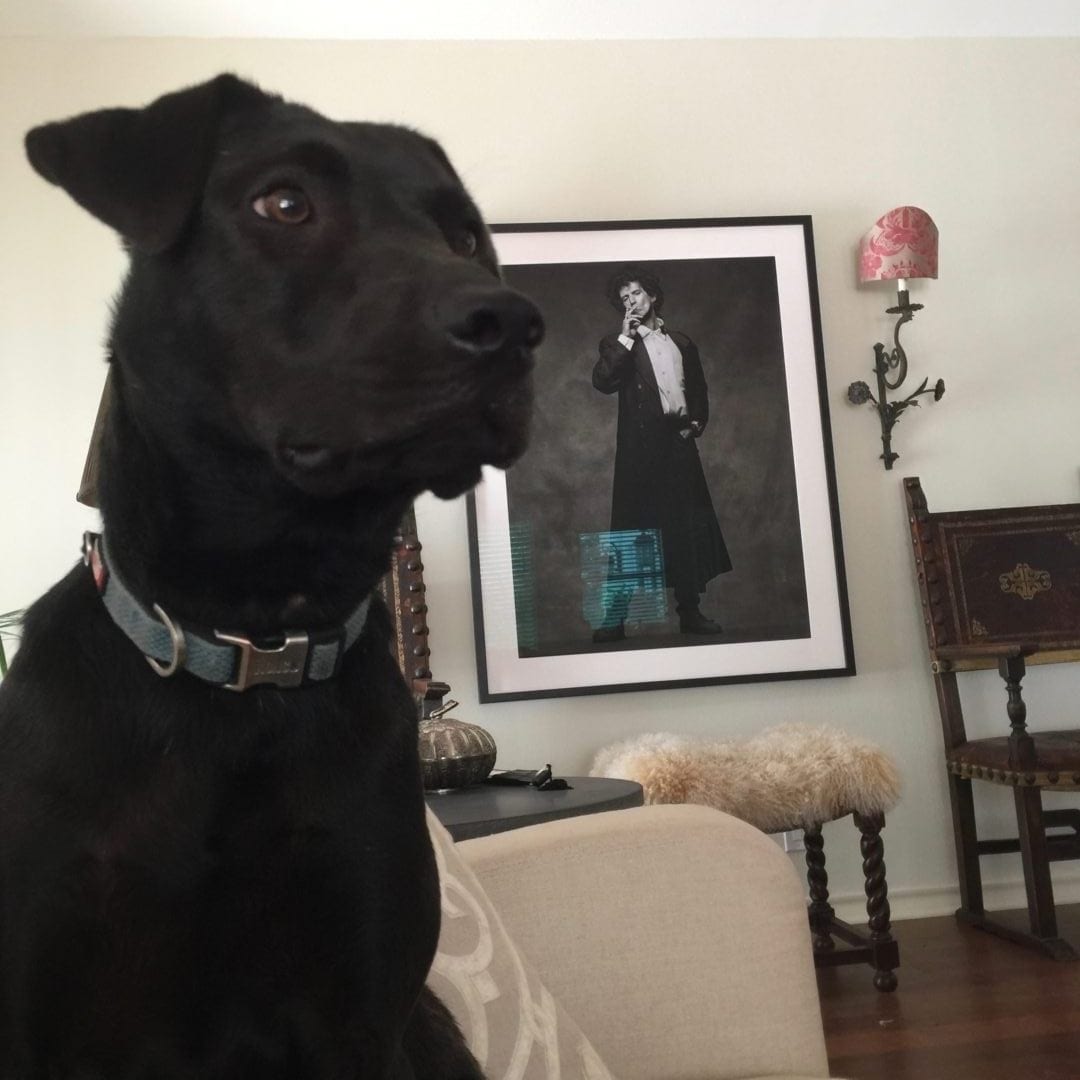 Miss Lulu. She was the runt of the litter, however she can pin her bigger sister to the mat in one try!
IF I LIKED WALKING… and that's a BIG "if," I guess I could walk around the neighborhood by myself, but there's something crazy about paying someone else to walk my dogs when I'm going for a walk anyway. BTW, they're perfect angels when Nanny Bee takes them for a walk.
A friend suggested I go to the gym everyday and walk on their treadmill. At first blush it's a reasonable suggestion—I'm there three days a week anyway to workout—but I know myself. On the days I'd go just to use the treadmill, first I'd want to take a shower and then do my hair and makeup. Including the drive there and back, my 30-minute walk would take up the entire morning!
Why is it easy to do things that are bad for you while other, more important things require massive amounts of motivation and self-talk? You'd think "significantly thinning bones" and the real possibility of a broken hip would be motivation enough.
Tell me… Am I the only one who would find it easier to eat cheese enchiladas than to save their hips? Hmm… I just realized that too many cheese enchiladas and your hips will be done for anyway.