In September I shared a beautiful, taupe, flannel jacket from Whistle River Trading, and everyone loved it, especially me. Last week I went to a ranch in Montana… Legends of the Fall country, and my jacket was the perfect thing to wear in their cool, crisp weather.
Today I'm sharing another one of Whistle River Trading's pieces, this gorgeous velvet skirt. It has the Holidays written all over it.
It wouldn't be far off the mark to call me a "velvet-aholic." Beginning in my early 20's, I've always had at least one pair of black velvet jeans in my closet. Velvet makes even a simple, long-sleeved, white t-shirt look rich and special. Whistle River Trading's black velvet skirt does the same thing.
Plus it's on sale for $69.99!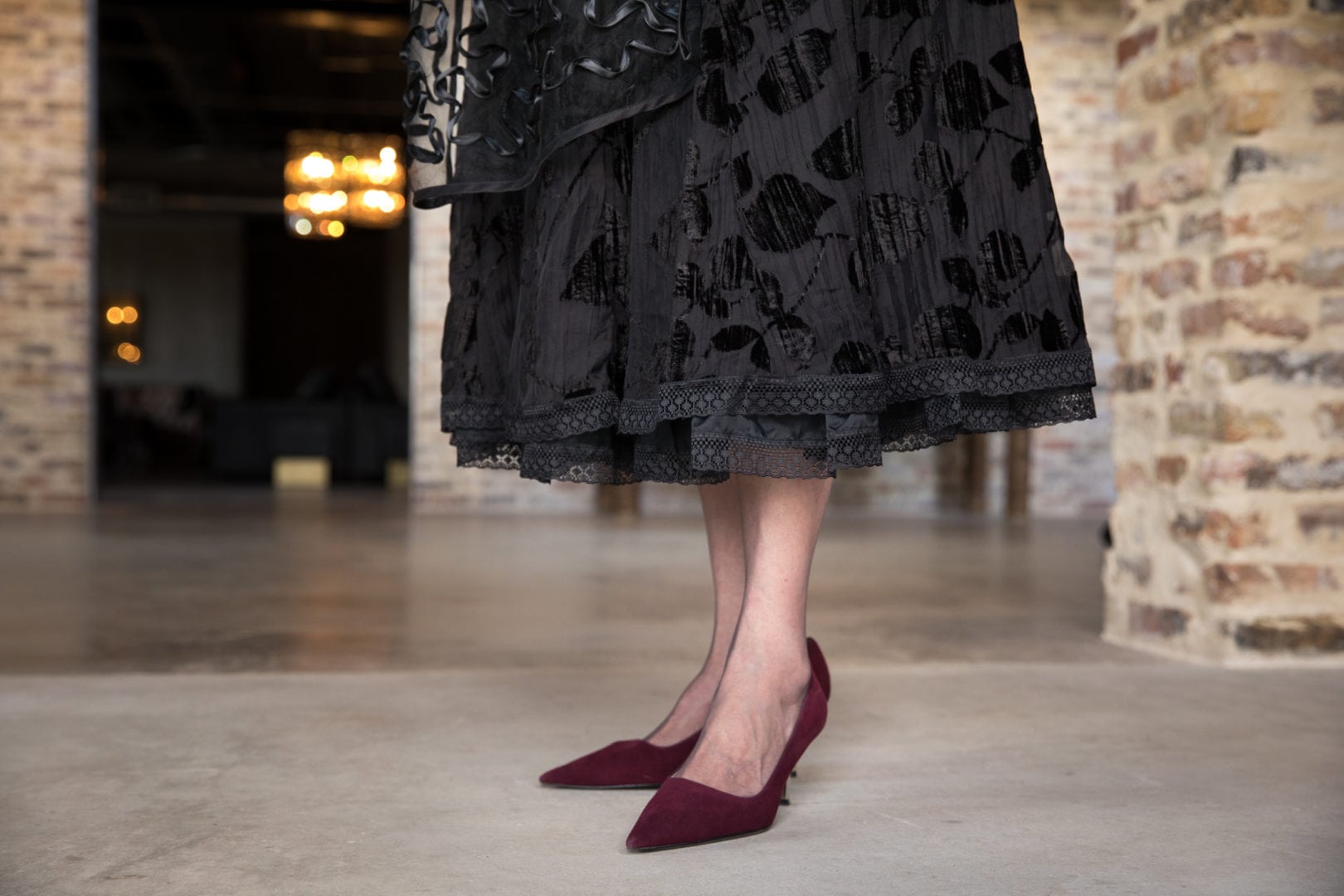 Like my flannel shirt, Whistle River's craftsmanship is outstanding. The Rio Grande Velvet Burnout Skirt I'm wearing has an exquisite lace hem on both the skirt and the lining. I've styled it two different ways so you can see how easy it will fit with the other things in your closet.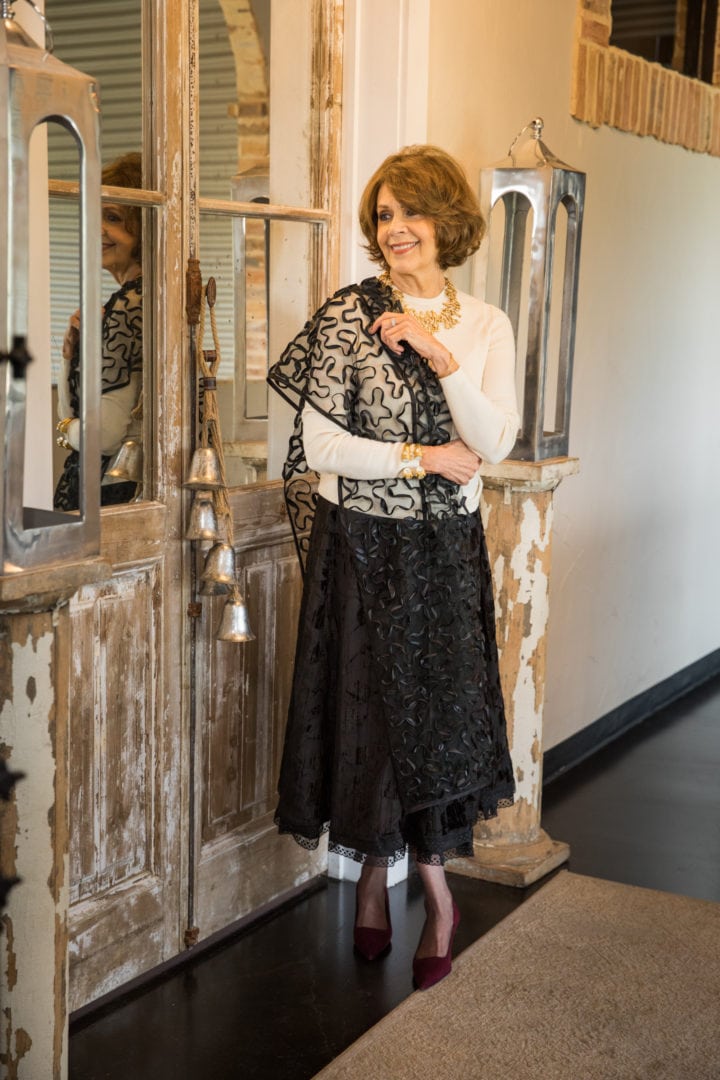 In this first look I'm wearing my long-sleeved, cream, cashmere sweater; a wrap shawl that picks up the detail in the skirt…
Julie Vos bracelets and an Oscar de la Renta necklace…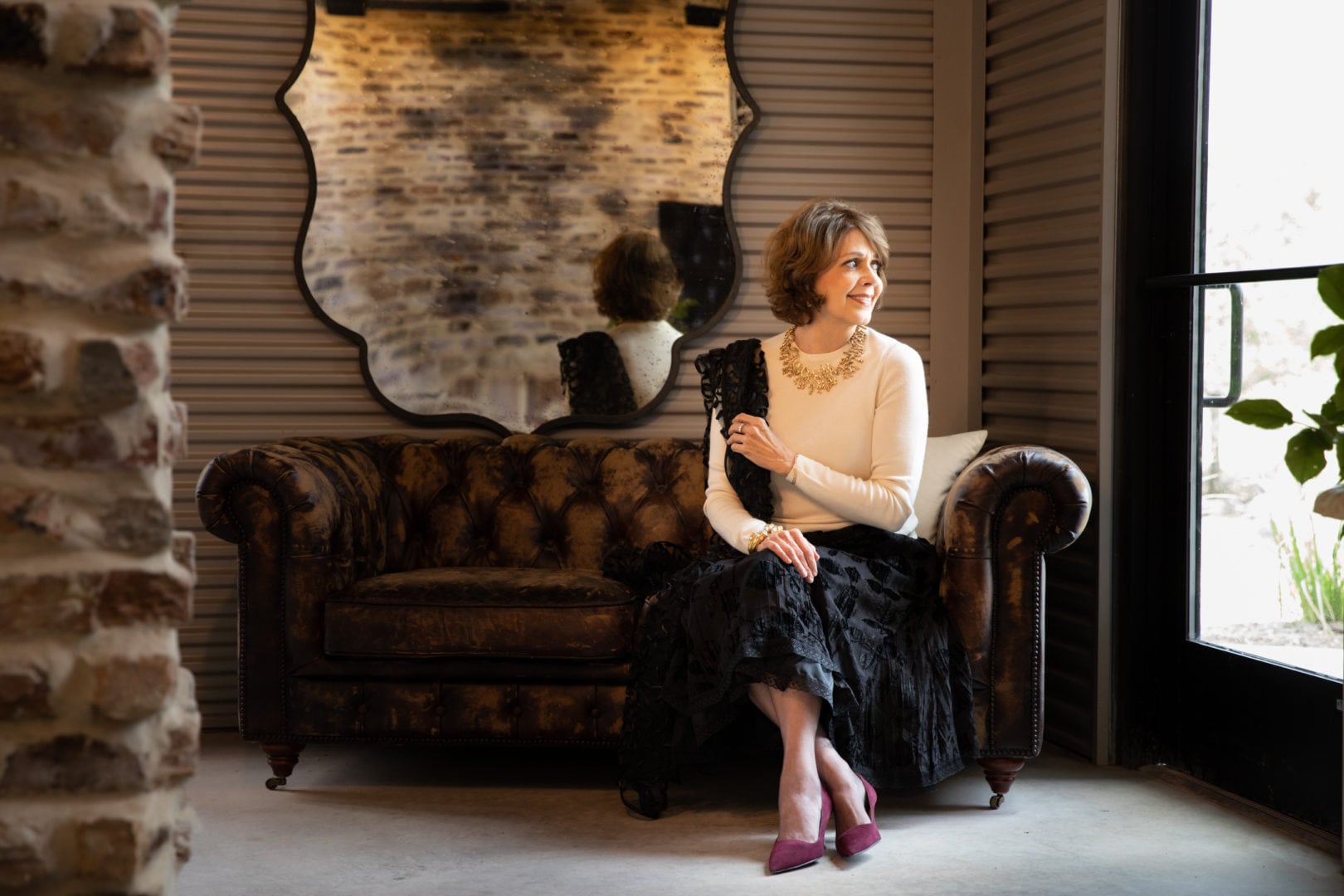 …and my plum, suede, Prada, kitten heels… which I can no longer wear… even to hobble from one side of the room to the other. Grrrr…
A t-shirt and boots would be another great look with this skirt!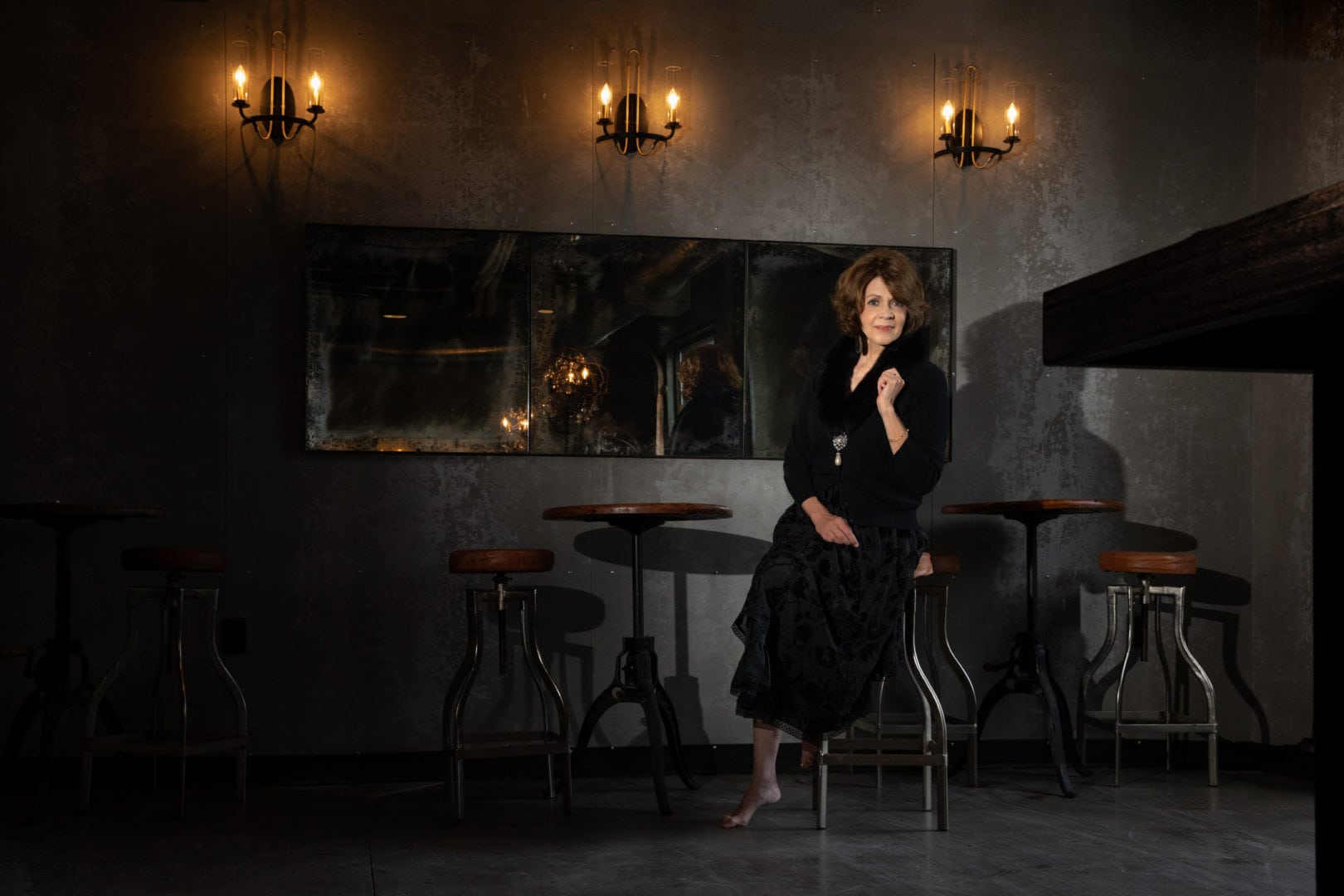 I also paired this skirt with my black, Miu Miu cardigan sweater with a black fox collar I found on sale several years ago. The rhinestone and pearl pin I bought at a NYC antique shop that was going out of business. The owner, an American woman over 60, had decided to retire and move to Paris!
Jennifer caught me singing to… what else? The Rolling Stones! We set "I Can't Quit You Baby" from their Blues and Lonesome album, last year, on replay… over and over and over. It's down and dirty blues with Mick at his best while Keith–the coolest, most talented guy on the planet–and the fabulous Ronny B Good play some really mean guitars and the ever dapper Charlie My Darling taps out the rhythm on his drums.
🎼"I can't quit you baby, but I'm going to have to put you down for a while."🎵
DON'T YOU JUST LOVE THAT LINE?
Sorry…  I'm easily distracted by the blues, the Stones, music!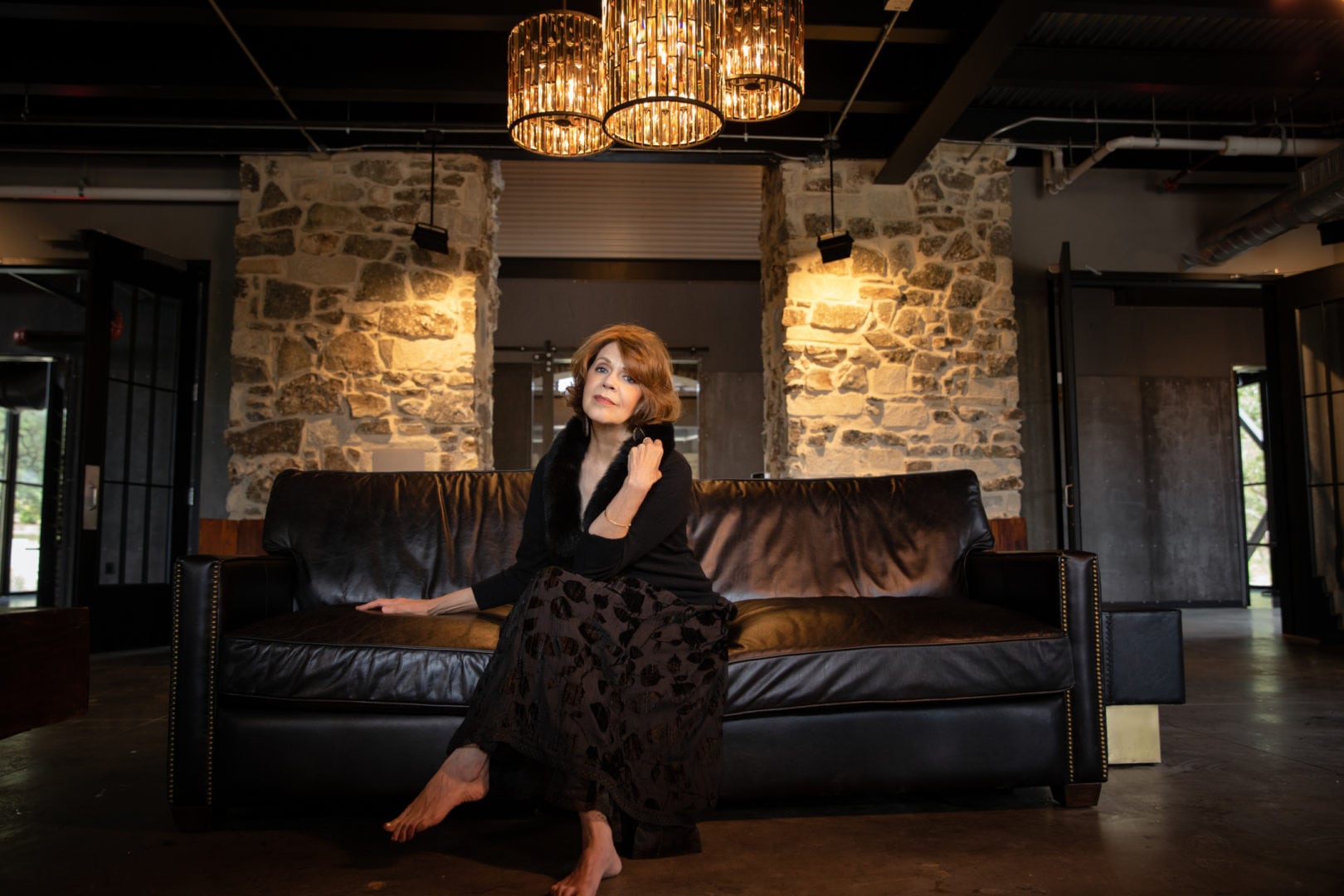 Barefoot is another good look…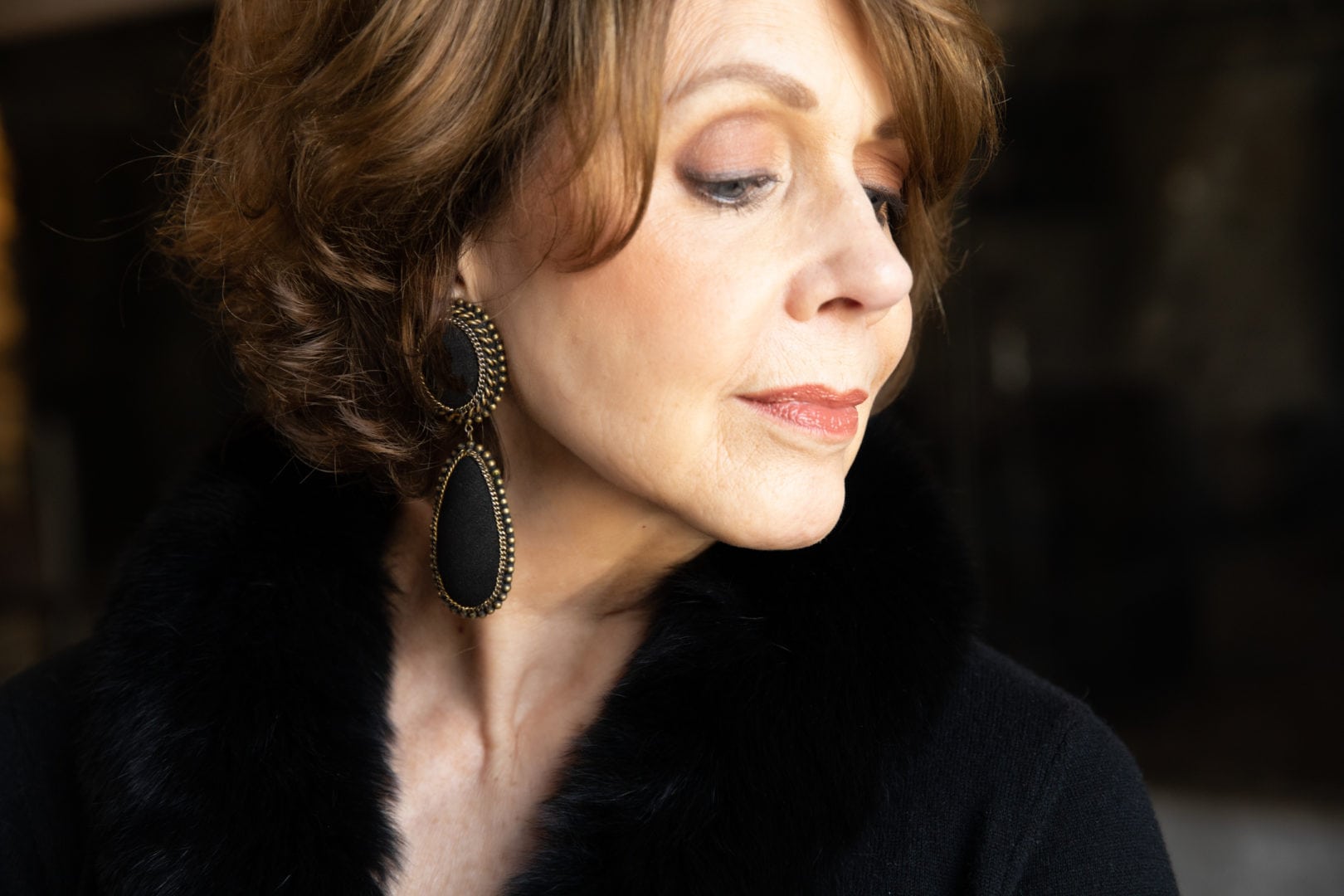 The black suede, drop earrings I bought in my early 20's. They're from Donna Karan and are considered "vintage." LOL! So am I…. HAPPY BIRTHDAY, Donna Karan!! She turned 70 on October 2nd.
Whistle River Trading's clothes are made in Guatemala. I love that their fabrics are cut by hand and sewn by some of the world's finest artisans. Whistle River has made a huge difference in the economy and the local residents's standard of living.
Take a look at this beautiful skirt. Go to their site, then to Shop Our Collections/Skirts. FYI, the waist runs small so order one size larger.