My husband and I have been trying to decide where we would like to go on vacation this year. While surfing the internet, I found Mapping 13 of America's Grand Old-School Resort Hotels, and realized I have been to four of them.
Each in their own right were grand.
The Greenbrier
The Greenbrier is located in West Virginia and is truly one of the old school resorts. We enjoyed their fabulous spa, gorgeous grounds and wonderful restaurants.
The resort has a piece of history that was a secret for many years. There was a nuclear bunker below the resort. It was intended for Congress in the event of a Cold War attack. It is now open to the public for tours. It was fascinating.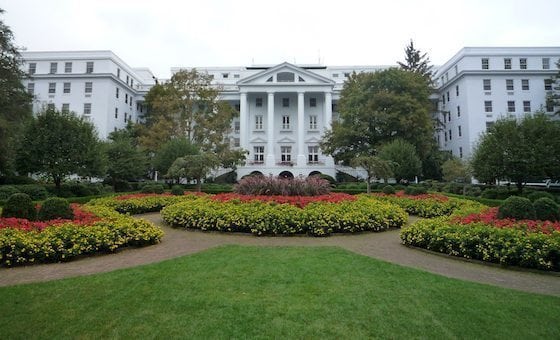 The Breakers
The Breakers is a Palm Beach landmark built in the early 1900's. As you pull up to the grand entrance, you can envision what it was like in the early days. The lobby is breathtaking! We didn't stay here but enjoyed a lovely lunch overlooking the water.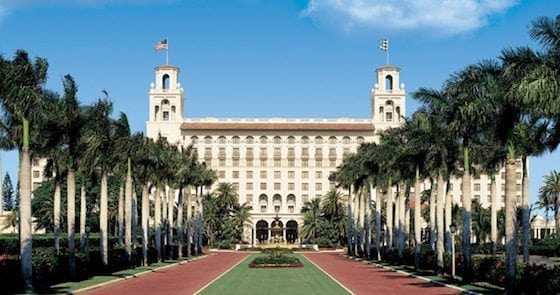 The Homestead
The Greenbriar located in Virginia has hosted 22 presidents. I loved high tea and the grand dining room where everyone dressed for dinner, including children.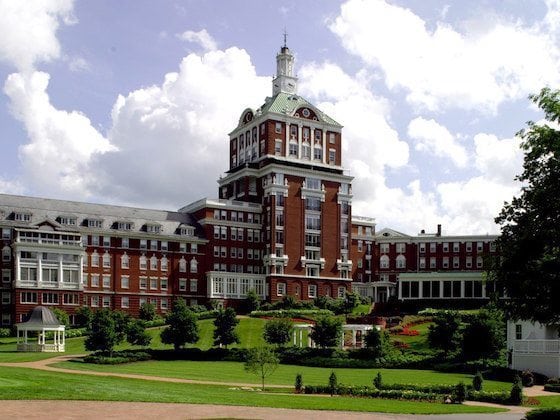 The El Tovar Hotel
The El Tovar Hotel isn't famous for its architectural beauty; it's on the list because it sits on the rim of the Grand Canyon. When we arrived at the hotel, there was a snow storm and a white out that lasted for hours. We couldn't see anything, but when the storm cleared, the view was spectacular. If you stay there, be sure to set your alarm to rise before the sun does!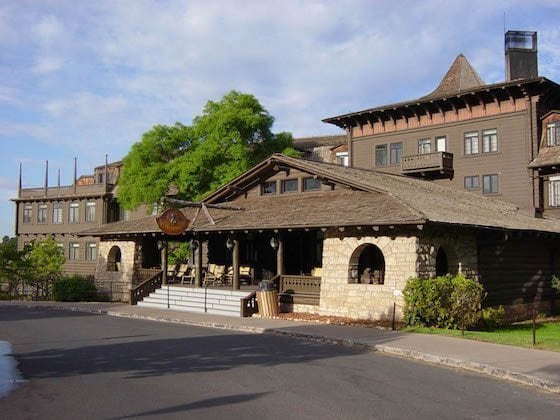 Visit Mapping 13 of America's Grand Old-School Resort Hotels to see the other nine hotels. Which ones have you been to? Any recommendations?