I don't know about you, but I'm tired of the phrase "it girl." It's been around long enough, ever since Clara Bow was the very first "it girl" in 1927. Time for some "it women," I say. The women I would classify as "it " have every bit as much style and pizzazz as any "it girl." And they have what many "it girls" don't: the confidence that comes with experience and an understanding of who they are and what the world's all about. They have personal style, but their style does not define them.
They are, as one friend said recently, "bien dans sa peau." Comfortable in their own skin and in the world.
The women who have "it," in my opinion, are happy with themselves but are not resting on their laurels. They're looking around and saying, "What's next?" In fact the "it women" who inspire me are all in their 50s, 60s and beyond. They're at a place in life where they could dial things down, but instead, they're just shifting direction.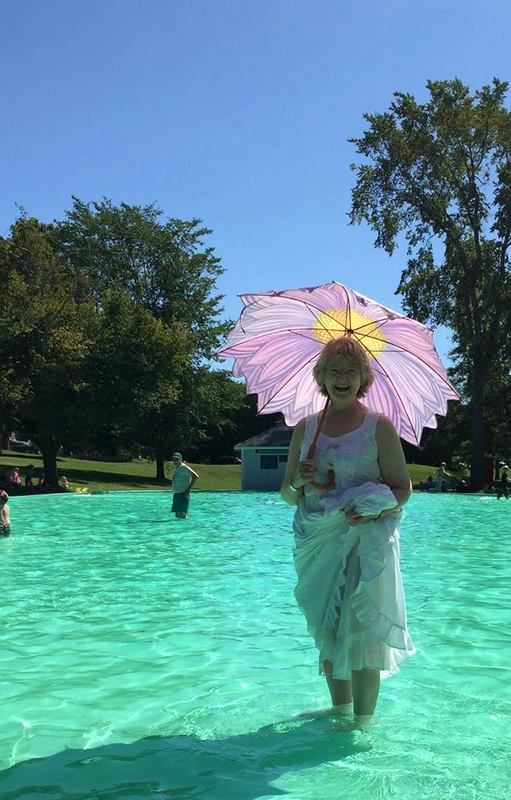 Like my friend Alice. Alice has 20 years under her belt as a licensed psychologist, and she's embarking on a new career as a minister in the United Church of Canada. At 61. How cool is that? She's an "it woman" in spades, as far as I'm concerned, with a fabulous new short haircut, a great sense of humor and a confidence and calmness that draws people to her.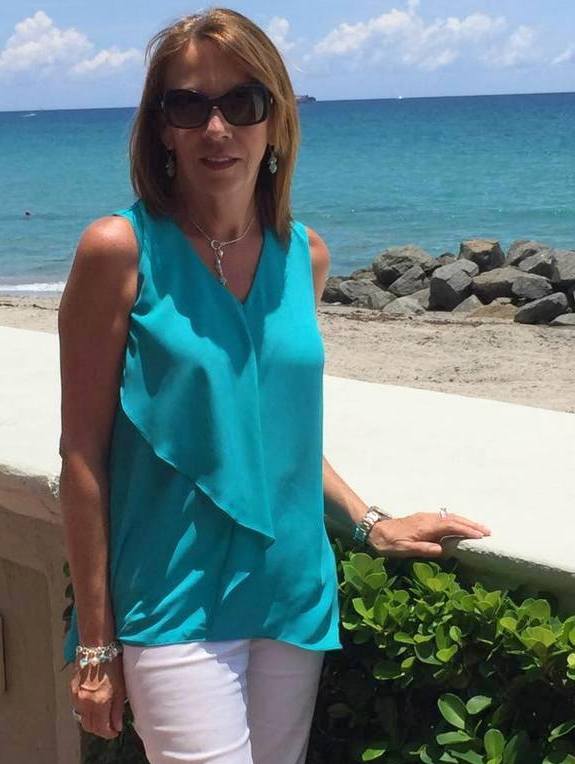 I also count my friend Ann as an "it woman." Ann has worn many hats in her time: business owner, French instructor, real estate agent, wife, mother, and most recently, jewelry designer. When Ann and her husband moved their family to Saint Thomas in 2010, she reinvented herself. In her mid-fifties at the time, she began designing and crafting her own line of beautiful jewelry from larimar, "the Caribbean stone." Ann and I share a love for white jeans and simple classic styles. She looks fabulous, doesn't she? Confident, talented, successful and definitely "bien dans sa peau."
Okay. So you might be saying, "I don't know who these women are?" Where are the "it women" I might know about?
You mean like Annie Lennox, who at 63 has spun her fame in the music world into political activism, founding "The Circle," an organization which empowers women and girls around the world? Or other fabulous women like Kristin Scott Thomas, 57, Isabella Rossellini, 65, or Lauren Hutton, 74? All women of a certain age who look fabulous, who have great personal style and who, in my opinion, challenge the idea of style as connected only with their outward appearance. They all have "it."
I can't help thinking that maybe, while we're moving from the idea of "it girls" to "it women," we should also remove the idea of celebrity as a qualification for "it."
There's nothing as attractive as a woman who has style and experience. Who has lived long enough to know who she is, and yet is still excited about life and its possibilities. And maybe we should be celebrating the "it women," all around us, who aren't necessarily famous.
We all need a little inspiration to inspire us to be better, to face with confidence whatever challenge life throws at us. Even if it's trying to find the courage to go grey or to hang onto our skinny jeans. I just happen to believe that inspiring "it women" are closer than we might think.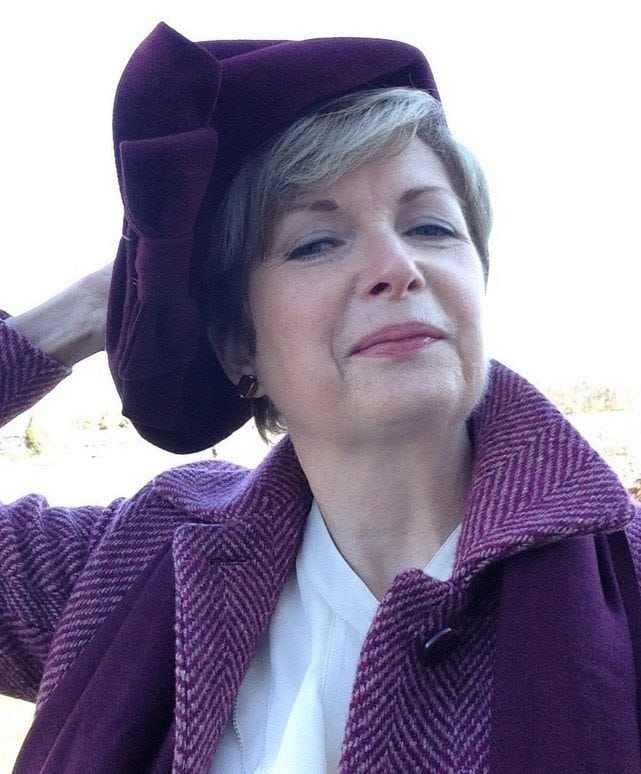 I've been trying to channel my inner "it woman" to find enough courage to wear my burgundy hat out in public. What do you think?