Monica Lewinsky is a wonderful, sweet and natural girl. She came to Patrick's (Demarchelier) studio all alone. At this time she was the most famous woman in NYC. Very calm and relaxed. She was a natural in front of the camera. Love Monica Lewenski.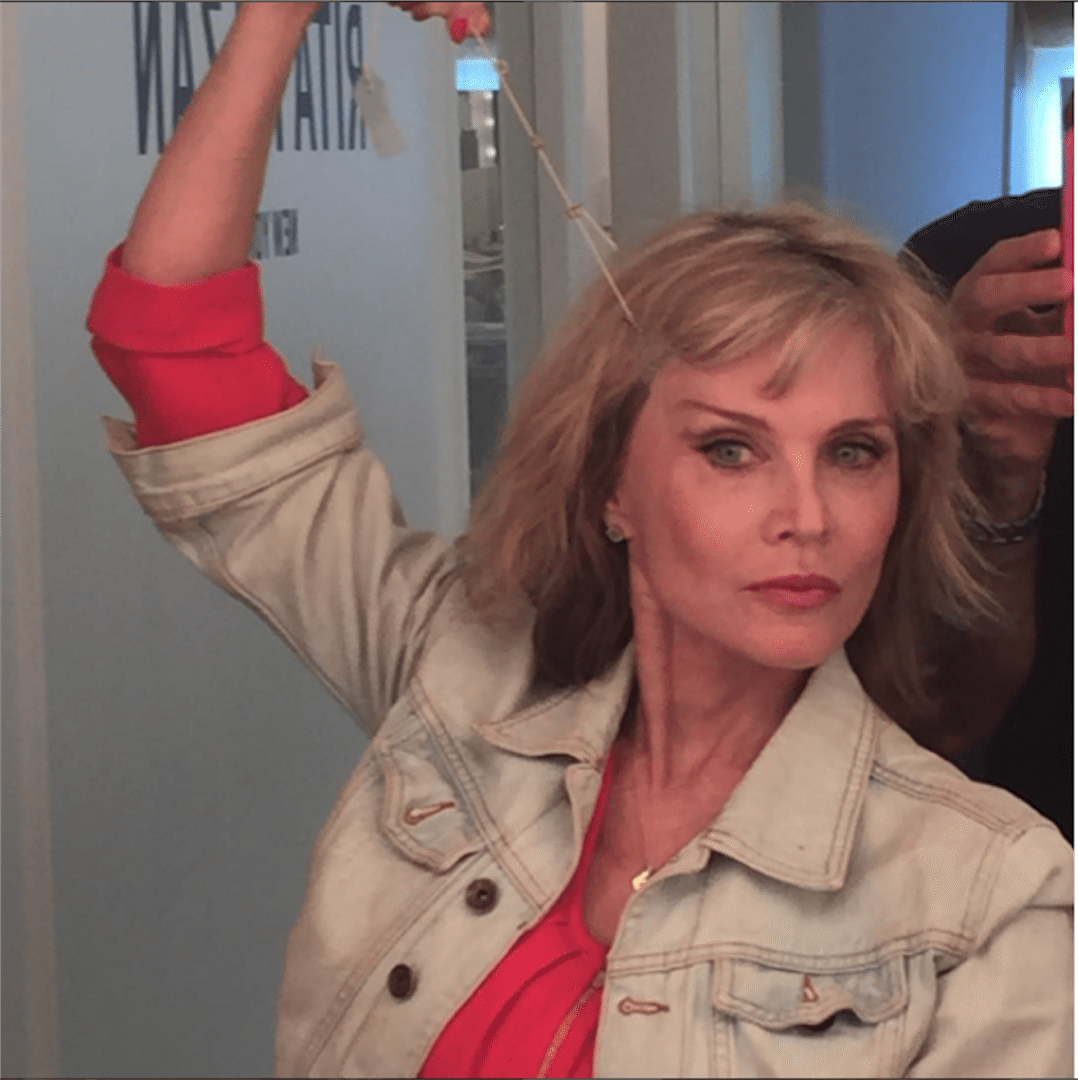 Giving myself a lift with Mark Traynor lifts. Mark Traynor was my makeup instructor at the Wilfred Academy Beauty School on Broadway, NYC. I never paid attention. Thanks for the instruction, never too late. Mark Traynor Deluxe Face Lift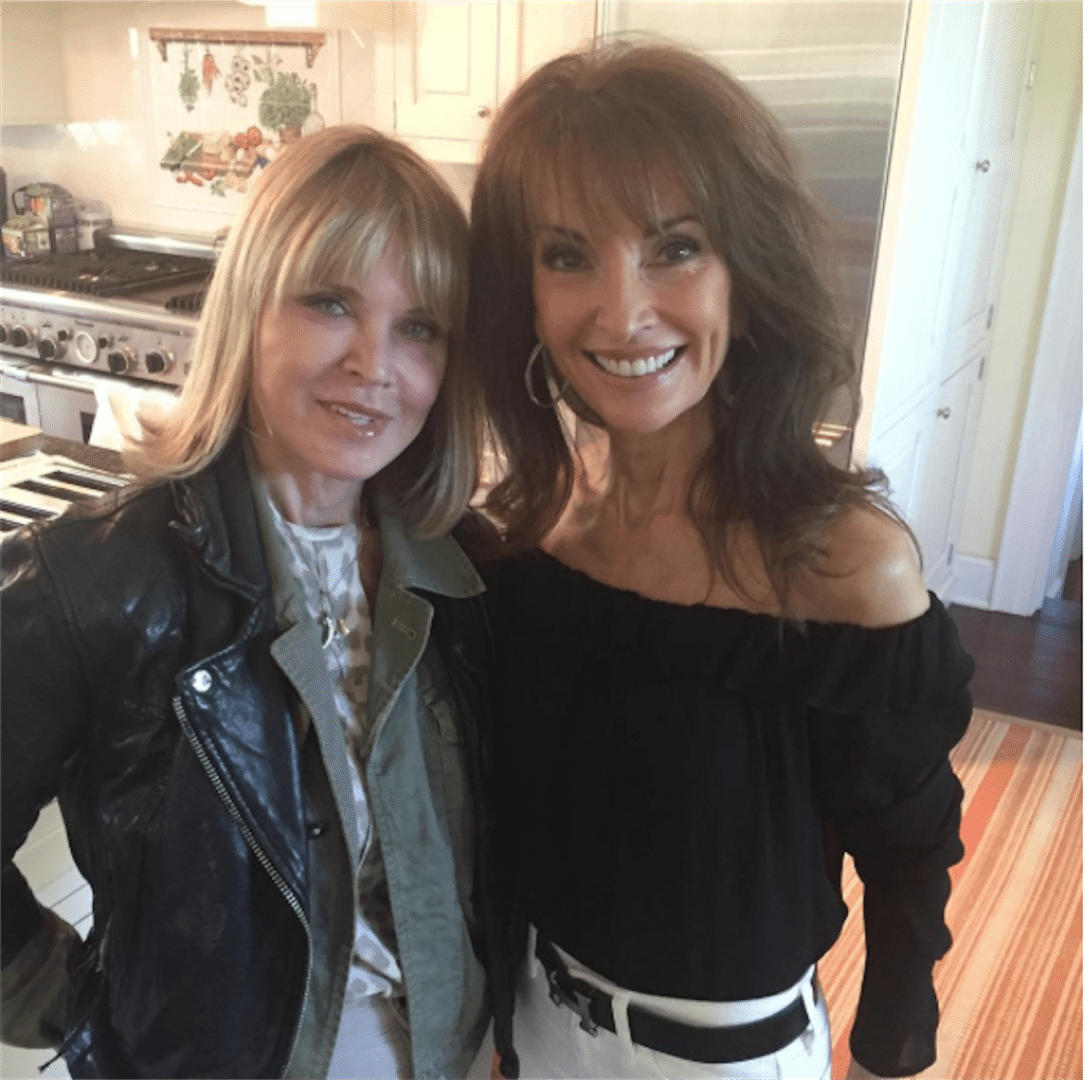 What a fun day working with Susan Lucci on a photo and video shoot with "The People's List." Important info: Christie Brinkley and Susan Lucci drink warm water and lemon in the morning. People Magazine, ABC/Lincoln Square Productions, Producer, Kristin S. Pisarcik. Photo by Heidi Gutman. Sandy Linter, Makeup. Vanessa Ungaro, Hair.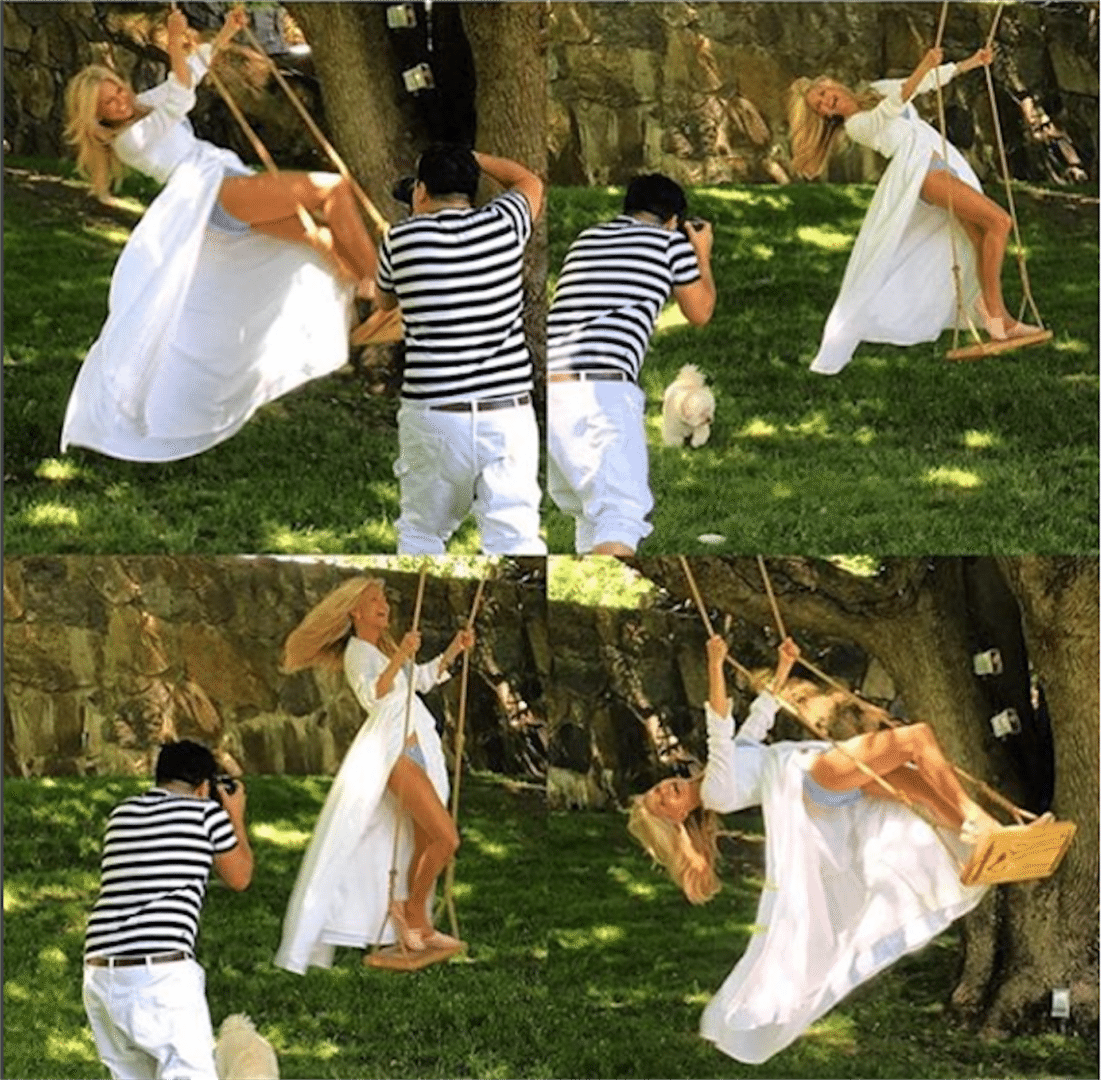 Christie Brinkley "Swinging beauty" shots for her new Bellissimo Prosecco. She makes it all look so effortless, and then I remember I'm working with a supermodel genius. Sandy Linter, Makeup. Mitch Berry, hair.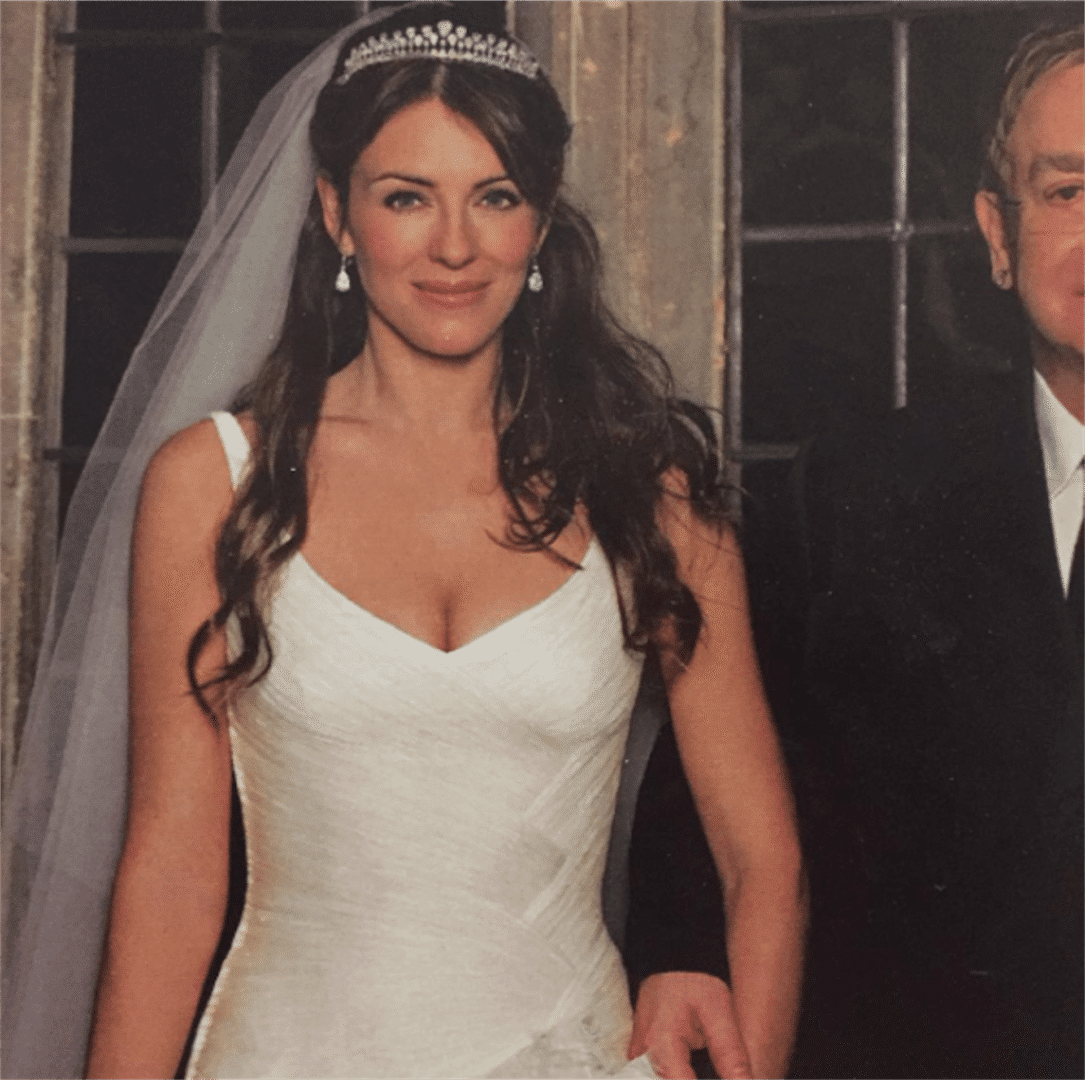 Elizabeth Hurley's wedding day on the arm of her friends, Sir Elton John and David Furnish at Sudeley Castle, England. She married the gorgeous Arun Nayer. Sandy Linter, Makeup. Serge Normant, Hair.