I was recently asked if I could pick one fashion person to have dinner with, who would it be? Why, Isaac Mizrahi of course. I can't think of a fashion designer or entertainer who makes me happier than Isaac. From designing clothes to singing cabaret, Isaac's approach to all things is exuberant. I have always found him to be a delight.
I was immediately drawn to his clothes when his designs began appearing in fashion magazines in the late '80's.
Isaac's collections were witty and fun, chic and cosmopolitan, all at once. To me his designs looked like they were made for a modern day Audrey Hepburn. Classic pieces were reinvented in plaids and polka dots. Ball gown skirts and trench coats were created in pops of colors that looked fresh and bright. He brought humor and glam together in perfect harmony.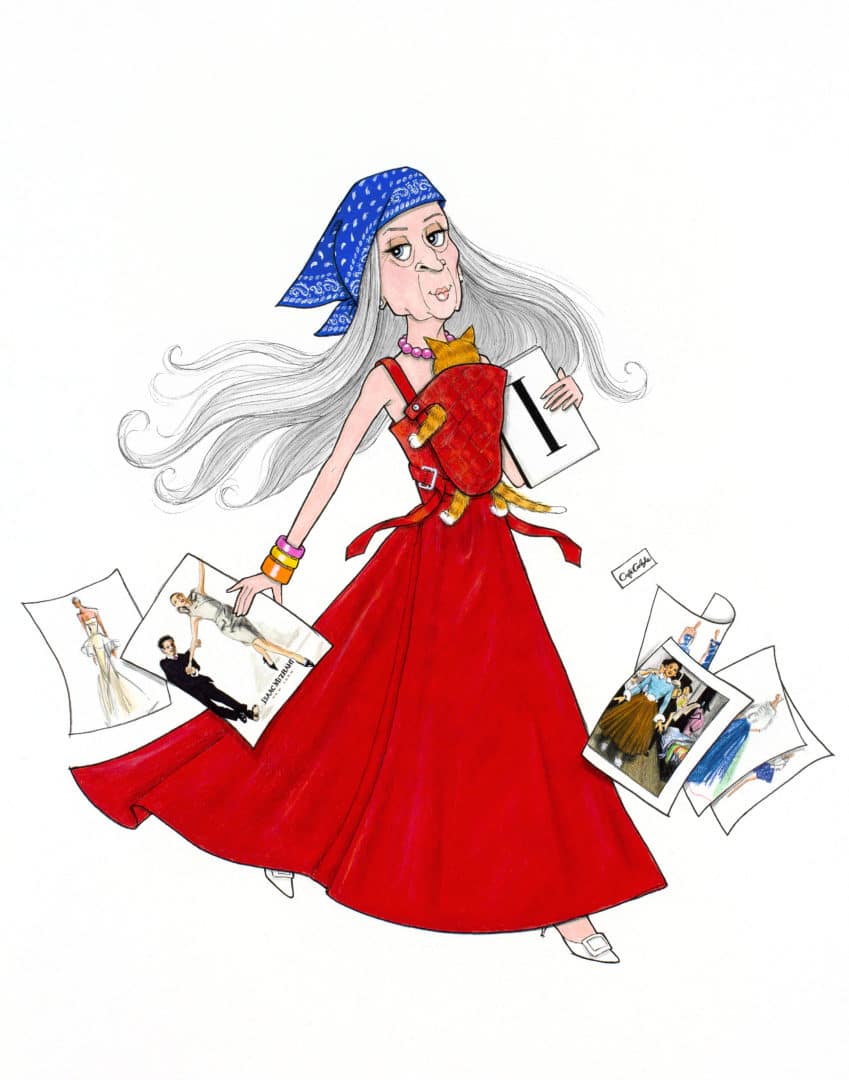 The red Baby Bjorn ball gown in duchess satin I'm wearing is a perfect example of his genius.
Never one to be stuck, Isaac keeps moving forward and evolving. After his hugely successful collection for Target, he launched an exclusive deal on QVC with his label, Isaac Mizrahi LIVE. His understanding of what women want and making fashion accessible to all women, in a wide range of sizes, has been what he is all about. He has said, "I want to be inclusive, so I finally put my foot down. I put my big, gay foot down!"
Already a New York Times best seller, Isaac has just released a very candid and touching memoir titled "I". Filled with memorable stories, his wit and warmth shines through.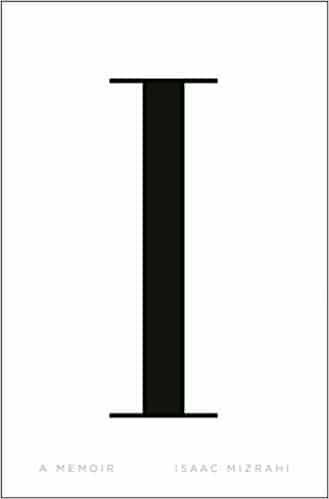 The cover design alone, with it's big bold capital letter I, is pure Isaac. It's sure to look elegant and chic on my coffee table.
Isaac Mizrahi's talent has always been connecting with people whether it's through fashion, TV appearances or performance. He is, at heart, a storyteller and has taken his talent to the stage, performing cabaret at New York City's Cafe Carlyle. Perhaps the hottest ticket in town, Isaac's show is a mix of stand-up comedy and music. With his first Carlyle show, "Does This Song Make Me Look Fat" under his belt, his latest show, titled "Queen Size," is another fabulous creative outlet for this talented entertainer.
So you see, my fashionable friends, we can all learn a little something from Isaac Mizrahi. As we get older we must keep moving, keep evolving and approach life with a little humor along the way. With that said, I will leave you with one of my favorite Isaac Mizrahi quotes.
"Color is like food for the spirit – plus it's not addictive or fattening."
Cheers Loves!
XOXO, Hildie