EXECUTIVE PRODUCER/CO-FOUNDER THE FINAL ACTS PROJECT; CONSULTANT & ADVISORY BOARD MEMBER, PACIFIC WRITERS CONNECTION; FOUNDER & EXECUTIVE DIRECTOR, WOMEN & FAMILY HEALTH INFORMATION NETWORK & HEALTHY TEXAS
By Brenda Coffee photographer Jennifer Denton
"Some people say the best way to avoid a difficult conversation is to ignore it until it goes away. If we don't engage our communities in multidisciplinary conversations, the Baby Boomer tsunami that's coming will be problematic for healthcare, housing and end-of-life issues as well," said Deborah Kaercher. As Co-Founder and Executive Producer of The Final Acts Project, Deborah and her national organization work to humanize and respect the end-of-life experience by promoting a dialogue between family members and the community at large.
"BECAUSE MOST OF US DON'T WANT TO THINK ABOUT DYING, WE COULD END-UP ON A FEEDING TUBE, OR BE INTUBATED, WITHOUT HAVING MADE OUR WISHES KNOWN TO THOSE AROUND US."
"The Final Acts Project uses the creative arts, theatre, urban development and faith-based groups to stimulate discussion and action around end-of-life issues. Our goal is to use a multitude of venues, whether it's churches or community organizations, and different opportunities and strategies for incorporating the arts. We're working with playwrights who will do the scriptwriting for different templates we can use. We have events that mix music and poetry or storytelling performances.
"Everyone who's getting involved understands the intersections of life and death. We're doing theater and art exhibits where the artist speaks about what they created and why. We'll have workshops that follow some of our productions, with experts in the field who can answer questions. We want to get people to sign-up and commit to taking these programs to their workforce, or place of worship, so we can continue to snowball this conversation."
Deborah and The Final Acts Project does not take a stand on end-of-life. "We are a catalyst for conversation. The decisions about how someone chooses to die belongs to them. We do promote active, early involvement in planning. It reduces family conflict and tension because it's all been decided. It is very difficult for a lot of families to have a parent that's dying and someone has to make a decision about continuing life-sustaining efforts."
"Often people want to die at home, but more than 70 percent die in a hospital. Families wait too long to bring in hospice, and they put off palliative care until it's almost too late. We want to work closely with the medical and nursing profession as well. The other pillar in our effort is the architectural and urban planning component. We're so far behind in providing appropriate care that's affordable and that's humane.
"It's difficult to be the child or spouse, that says no more, because it feels a little bit like playing God. I'm amazed at the number of 30 and 40-year-olds who are saying 'thank you for doing this, because my parents don't want to have this conversation, and we want to know what to do.'"
The Baby Boomer tsunami that's coming will be problematic for healthcare, housing and end-of-life issues.
Tweet This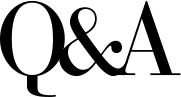 with Deborah
MOST IMPORTANT SURVIVAL SKILL
Openness. I probably acquired that from my mother. She was very open to the world. It was in her nature.
WHAT EMPOWERS YOU
Other people with loving spirits.
THROWS YOU OFF YOUR GAME
Cynicism. When I encounter somebody who's really negative, I walk away. You can't change them.
VALUE MORE NOW THAN 20 YEARS AGO
Everything!
ASPIRE TO
Forgiveness.
WHAT'S NOT WORTH IT ANYMORE
Stuff. It's a waste.
MOST TREASURED POSSESSION
My heart. It's my engine. My heart is how I work and live in the world and relate to people. To lose faith in life and the beauty of humanity would be a crushing blow. I don't think I could handle that. There's always going to be polarity, and I accept it, but I root for the good.
RECHARGES YOUR BATTERIES
Being very quiet and having time to read and think, but I also get recharged when I'm around people I love.
WHAT ARE YOU READING
All the books I'm reading right now are end-of-life focus, so it's all nonfiction.
HIGH OR LOW FASHION
Both. If I fall in love with something, and it fits, and I know I will never see it again, I'll spend the extra dollars to make sure it's in my closet. Eighty to 90 percent of my lifestyle is low fashion. It's not unusual for me to go to high-end recycling shops to find clothing that is a fourth of the original price. It gets a second chance, and I keep my budget happy.
STYLE NOW VERSUS 20 YEARS AGO
It's always been really simple. Maybe now a bit more expensive because the kids are out of the house, but I've always enjoyed clean lines and simple colors.
FASHION FRUSTRATIONS
The stores are full of clothes that are appropriate for someone in their 20s and 30s, but not for a woman who's older. There's "elderly clothing," which I don't like. Then there's all of those dresses that are either too short or too low-cut. Most clothes do nothing for a woman's figure, and a size 6 or an 8 aren't really a 6 or an 8 anymore.
FALL OR SPRING
I like the richness of the colors and the textures of fall clothes.
FAVORITE DESIGNERS
I like Eileen Fisher, but I think she's getting a little stale, which concerns me. I've always enjoyed Calvin Klein because of the lines and designer, Billy Reid.
MISSING FROM YOUR CLOSET
Space! I need to clean it out.
GO TO OUTFIT
Black skirt and a simple top.
WORST PURCHASE
A pair of heels that hurt my feet, a lot, but they were sexy and pretty. Whenever I buy something that's beautiful, but it hurts, and I buy it anyway… I count that right up there with stupidity.
DEFINITION OF LUXURY
A hot bath and a cashmere robe.
BIGGEST SPLURGE
Travel. Cruise on the Danube.