PUBLIC RELATIONS MANAGER, NEIMAN MARCUS SAN ANTONIO
By Brenda Coffee photographer Jennifer Denton
Xitlalt Herrera-Salazar is never trendy. Instead she is a study in chic without trying, understanding just the right length for a pair of wide-legged, cropped pants to mix with a classic silk blouse. Xitlalt (Sic-lali) is one of the most stylish women you will ever meet, and it's not because she's Public Relations Manager for Neiman Marcus. Style is in her DNA. Like her mother and her grandmother, Xitlalt is more than beautiful and well-dressed. She has a caring heart and a genuine compassion and sincerity that's been passed down from both sides of her family.
"Giving back and treating people with kindness and respect is very important to me."
"My mother and father started a tradition with us when I was about seven," said Xitlalt. "They would come home with extra pies and turkeys, and we'd go to a home that wasn't expecting us, and we'd say, 'Happy Thanksgiving!' We still do that as a family to this day. They always made it a point to remind us to get involved and to give back. My mother is a loving testament as she adopts the world to make it a better place.
"When I was young, I loved to volunteer at nursing homes. I don't think anyone in life should be alone. I would go and visit the ladies and sit and hear their stories and if they'd let me, braid their hair and paint their nails.
"My abuelita, my dad's mom, passed away last year. She was my morning calm. I would call her and ask her to pray a rosary for me for every important event in my life. I feel like she still opens avenues for me and calms me when I need it," said Xitlalt.
Her other grandmother, her mother's mother, was a business woman in Mexico. "In those days, women didn't own that many businesses," said Xitlalt. "She was an amazing maverick, in my eyes, and did a lot with very little. She was always so elegant. When she would come to stay with me, in the mornings she was up before everyone, dressed with full makeup and her nails were always done. She was so impeccable."
Xitlalt and her husband, Ramiro Salazar, Director of the San Antonio Public Library System, are involved with the community, bringing literature and the arts to children. She has served on committees and boards and been involved with many organizations both personally and professionally such as Mi Escuelita Pre-Schools, Arts San Antonio, ArtPace, The Southwest School of Art, San Antonio Public Library Foundation and Fashion Group International among other great causes.
"By giving to others you learn a lot about yourself. I love to learn and do so when I am helping others. I feel that by giving of your most precious gift, time, you learn about the world around you. With each experience you discover who you really are. I know my value because of my collected experiences as my life is like a quilt. Every conversation and every interaction has stitched my life story that envelopes my everyday."
Don't take fashion so seriously because if you do, you'll be anxious and everyone will see that you're not comfortable.
Tweet This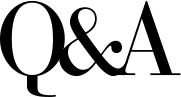 with XITLALT
STYLE DO'S
Wear what you love because you want to feel good about it. Always take a risk with something fun.
STYLE DON'TS
Don't take fashion so seriously because if you do, you'll be anxious and everyone will see that you're not comfortable. Wear a smile and at the end of the day, just be you.
STYLE ADVICE
Women know there's something missing from the way they shop, but they don't always know how to fix it. After all, you have an accountant do your taxes, because they are the experts. You confide in them. Why not have a fashion expert, like Neiman Marcus, advise you about your wardrobe?
Bring in your favorite piece and let us redo it to update your wardrobe for free. Let us show you what to wear it with. Why? Our experts are looking at the best in fashion every day.
I love seeing customers who've transitioned styles with us. It's a metamorphosis and it's beautiful to see and our great sales associates "fashion experts" can do it for anyone.
Also, allow a wonderful sales associate to style you. You might look in the mirror and not immediately see what they see but with time and an established style relationship you will. I love my relationship with my sales associate as they help me remember what is already in my closet, and they look for the perfect additions to my wardrobe.
INVESTMENT TO WEAR RATIO
My husband laughs about when I first started working at Neiman Marcus. We'd just started dating, and he'd asked me the price of something… I think it was my Louis Vuitton bag, and I told him it was "the investment to wear ratio," and he said, "Excuse me?"
My explanation was that when I was younger I had lots of handbags. Since I've been with Neiman Marcus, I've had access to beautiful quality handbags, and I immediately replaced all of those other bags with one great one. It's "the investment to wear ratio," and I"ll pass them along to my nieces one day.
I think we all remember a moment we bought something and got so excited. I always wanted an Yves Saint Laurent tuxedo jacket. I bought that jacket almost 12 years ago, and when I pull it out and wear it, it's so amazing. I think we sometimes forget to buy ourselves something of substance that creates that memory. I love that my wardrobe tells a story about where I was at that time.
WHAT'S MISSING FROM YOUR CLOSET
A beautiful black, Chanel tweed jacket with the right buttons for me: something that has a little bit of gold, a little bit of silver and some black enamel. When people think about Chanel, they think about the luxury house, but I go back to Coco Chanel's story and that is why the jacket is on my list. She was a trail blazer that reinvented the way we dress. I love her ingenuity and the story behind each piece such as the burgundy lining in the 2.55 handbags, which is reminiscent of her uniform at the convent where she was raised. Her legacy is one of a woman who took a lot of risks, and lived a very full life. She said, "This is who I am." I hope one day to know myself that way.