FROM ATTORNEY TO AUTHOR, FILM PRODUCER, ENTREPRENEUR & EDITOR-IN-CHIEF, HEALTHY YOU NOW
By Brenda Coffee content editorial director Mark Grischke photographer Noel Sutherland
Tonya Lewis Lee is an accomplished woman on many fronts. She's an attorney; an advocate for gender and race equality; a film producer; author of three children's books; an entrepreneur and founder of HealthyYouNow, a site designed to help women make good healthy choices. She's also a mother and the wife of Spike Lee.
Women need to be talking and sharing what we learn along the way with one another.
In 2007 the U.S. Department of Health and Human Services's Office of Mortality Health asked Tonya to be the spokesperson for their "A Healthy Baby Begins with You" infant mortality awareness campaign.
"We're really talking about the health of a woman, because if she's healthy, she has a healthy baby," said Tonya. "As I traveled around the country, it became clear that when it comes to women's health, we're not doing as good a job as we should be doing. Initially we were primarily focused on women of color, but when you talk about infant mortality in this country… Even if you take black women out, we're not doing very well. I wanted to get information to women in a way that wasn't clinical or governmental. I would say women of color are our baseline, because they are underserved, but we all need to be talking and sharing what we learn along the way with one another."
Tonya has joined forces with Movita, manufacturers of organic vitamins created for today's woman. "We're coming out with an organic vitamin and following up with a prenatal," said Tonya. "We're putting their business sense and my style and love of all things women's health into it. For me it's about understanding multivitamins. Do we really need vitamins, and what does it mean when you take vitamins as opposed to vitamins your body doesn't absorb?"
Tonya has several book adaptation projects she's producing. "One is a New York Times bestselling novel and National Book Award nominee called Monster by Walter Dean Myers. Another is the Gallagher Girls based on a book series which we've got setup at Paramount and have a team of writers working on. I'm trying to get all of these up and going. It always comes down to raising money. Sometimes I forget I'm a woman, but then you come up against something, and I realize I have to deal with this being female 'stuff.' It's frustrating, but it's why we all need to support one another."
Women need to be talking and sharing what we learn along the way with one another.
Tweet This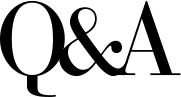 with MEET
DIFFERENCE NOW VERSUS 20 YEARS AGO
I was always entrepreneurial so I still have that drive. I'm more confident now, a little more patient. The notion of women having it all and doing it all is so crazy. We struggle about when to have children… whether we work. I'm blessed because Spike has always been supportive, so I've had choices and options, but it's never been easy.
When we got married I was a lawyer, and I swear, 20 years ago, being a parent was different. I was the only one of our friends with a baby. I was the boring one in the group, but it's the most powerful thing any human being can do. My baby is now a Freshman in college… They're amazing people so that makes me feel competent, and that feels good.
MOST IMPORTANT SURVIVAL SKILL
Being physically fit. Our body is everything. I think of my body as this multimillion dollar machine that's got to get me through this life.
WHAT EMPOWERS YOU
My ancestors. I come from incredibly strong, resilient people. Since a young age, I've felt really connected and knew they struggled and thought about me in the future. I owe them a great deal, so I'm empowered by their strength and by the notion I better do something with this life because they worked very hard for me to get where I am.
WHAT'S NOT WORTH IT ANYMORE
Pettiness and some of the stuff that goes on in the world bothers me. I don't have a lot of tolerance for that. Either you're a humanist or you're not. Either you care about all people or you don't. We're all connected and affect one another.
HOW'S YOUR STYLE DIFFERENT
Twenty years ago I was more bohemian. I'm mostly casual because that's the life I live. I produce, and I work on the website, so I like to feel comfortable, but I also like to feel finished and love a jacket and a hat. I love a good heel, but when I'm running around, I like my Doc Marten boots. I love clothes that fit really well. I'm a curvy girl, so having a good cut is critical for me. I've discovered as I get older that if you try to compensate for your curves by going bigger, it can make you sloppy. I like to feel neat.
FAVORITE DESIGNERS
If I did have an indulgence, it would be my clothes. I love Byron Lars, Dolche & Gabbana, Stella McCartney, Victoria Beckham and Balmain for certain things.
MISSING FROM YOUR CLOSET
Jewelry is something that's not been my thing. I find pieces I like, and I wear them out. I don't switch them out. I don't like to shop, so I shop online. I can buy it all and send it all back which is great. I've tried a personal stylist or a shopper, but they don't understand my style, so I do it myself, but I don't like it.