The best thing about New Orleans isn't the food, although it is fabulous, or the live music on the street. It is the people, most notably the women I met this week.
Would you believe I went to New Orleans to have lunch with women I know from Instagram?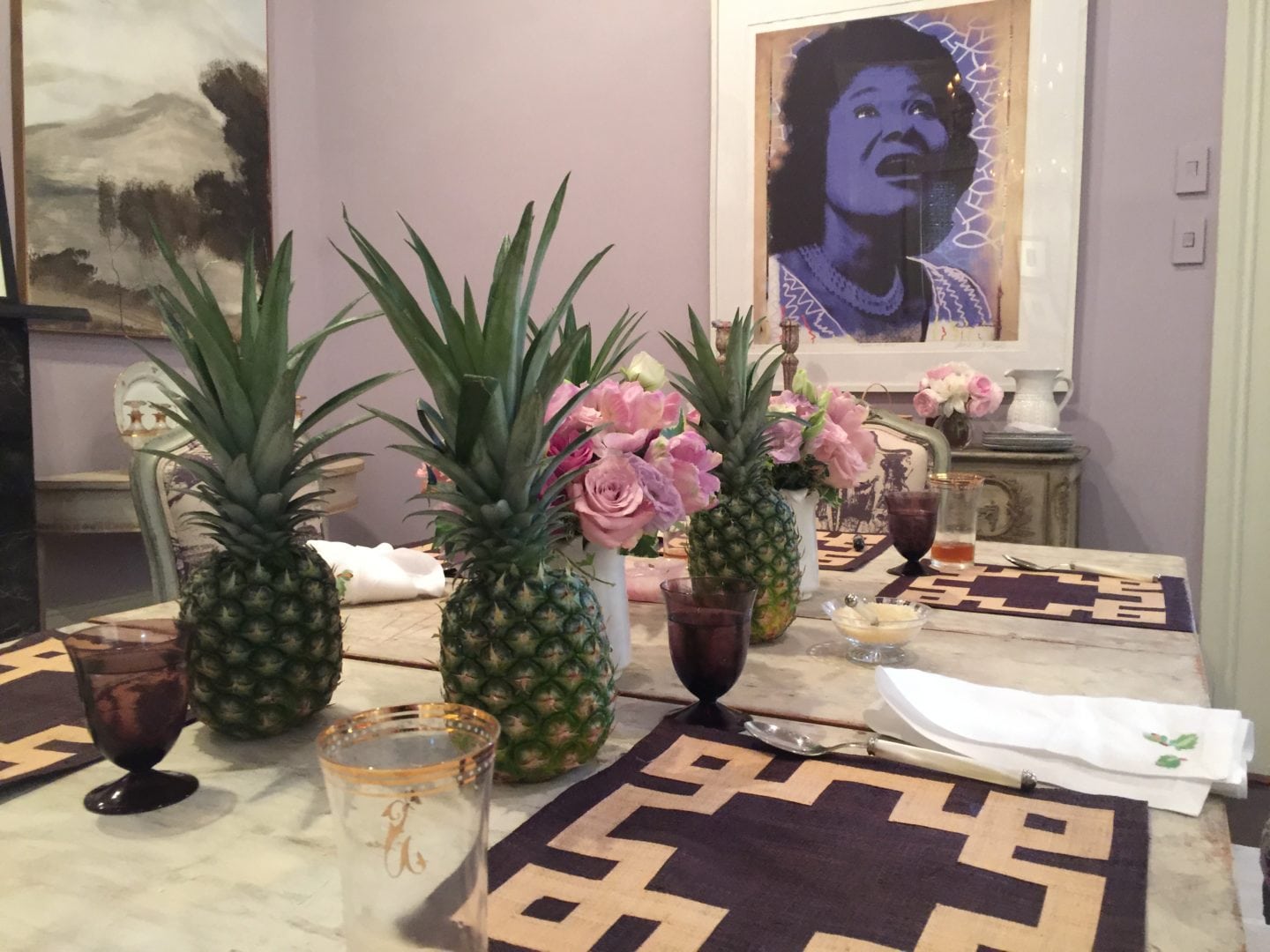 Our hostess was the gracious and talented Debra Shriver, author and executive at The Hearst Corporation, whose Instagram page says she's "swanning between Paris, NYC, NOLA and the moon." Deb and I've been trying to get together for months, so meeting her and her adorable husband—and our chef—Jerry Shriver, former longtime writer for USAToday, was the cherry on the sundae!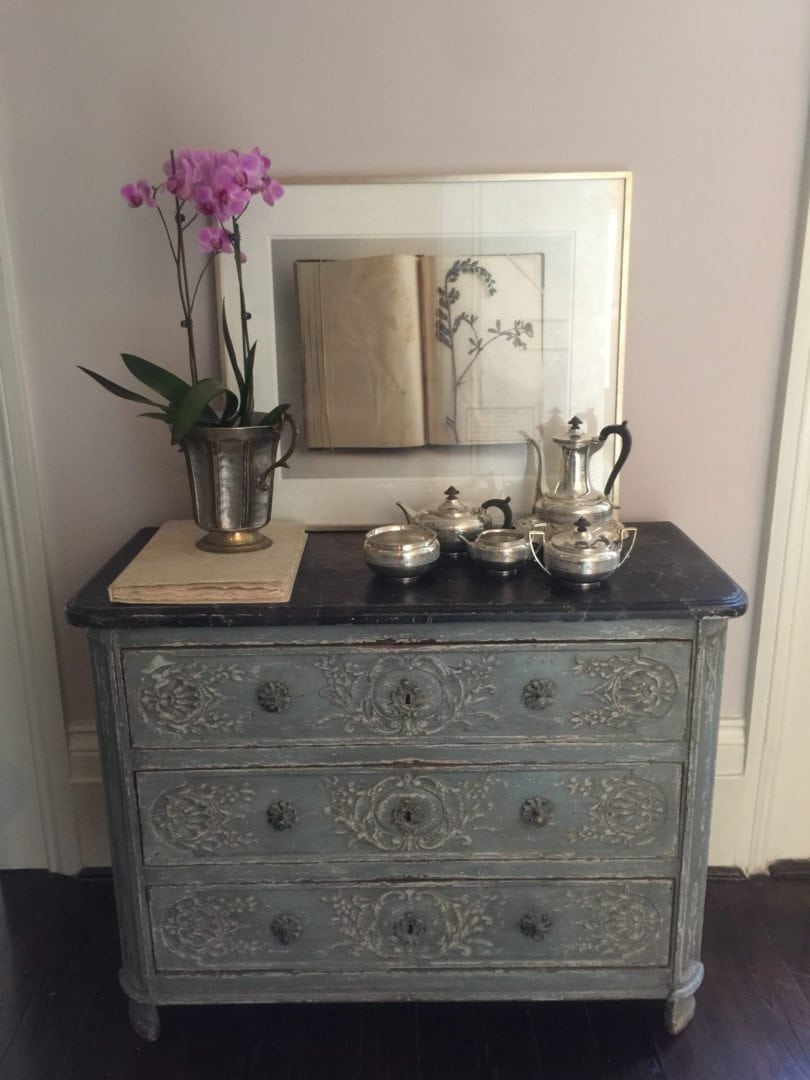 Years before I started following Debra Shriver on Instagram, I bought a copy of one of her two books, Stealing Magnolias: Tales From a New Orleans Courtyard. Deb's book sits on my bedside table and is full of yellow Post-It notes. When I want to be swept away by gorgeous images, recipes or the story of how she and Jerry bought and restored their house shortly after Katrina, I immerse myself in the magic of her book and her love for New Orleans.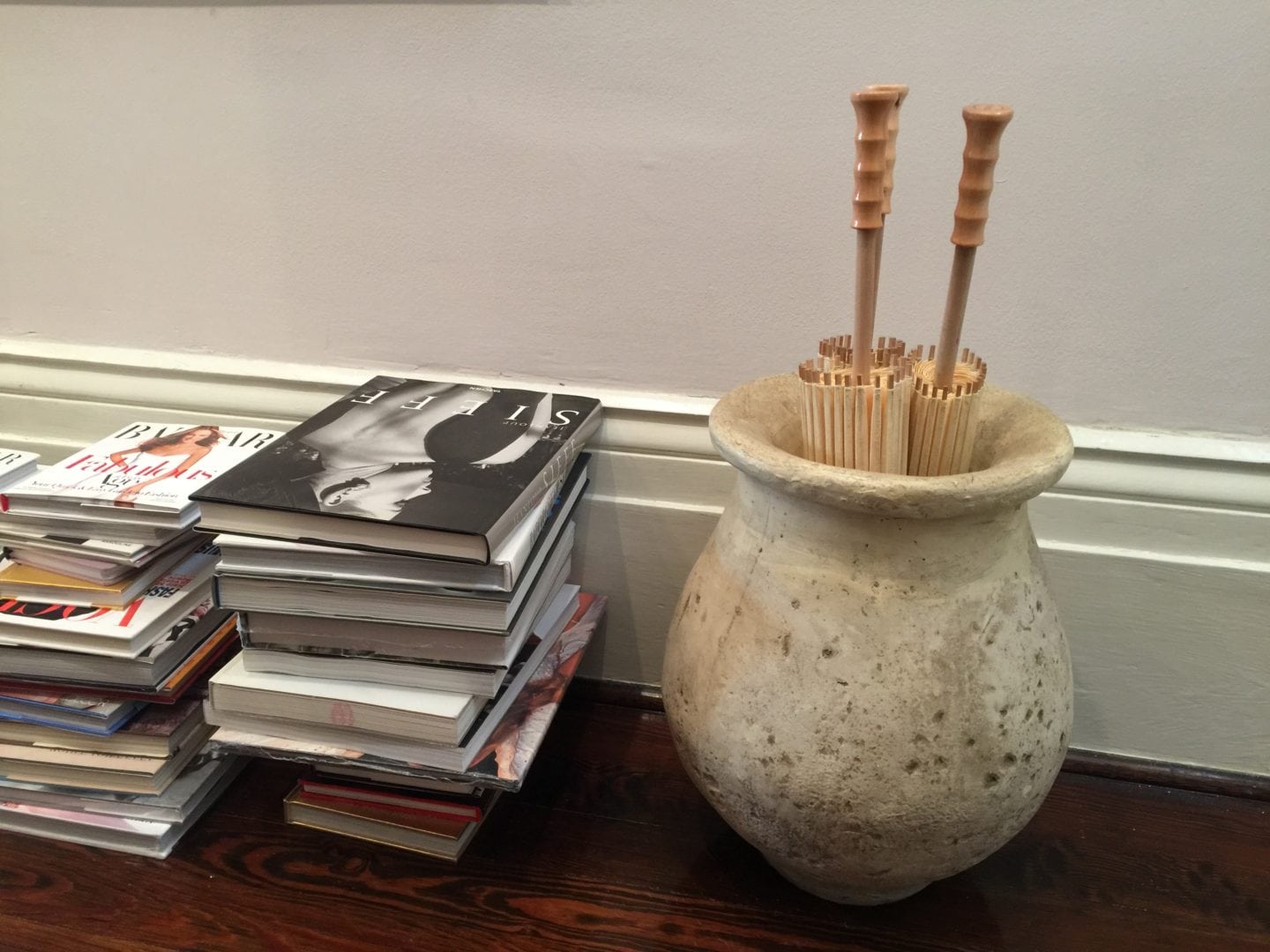 Deb and Jerry live in a jewel box in the French Quarter, the oldest part of New Orleans. Although founded by the French in 1718, the French Quarter also reflects the art and architecture of the Spanish. While the original structure of Deb and Jerry's home burned in one of the fires in the late 1700's, soon after, it was rebuilt and Debra and Jerry have lovingly restored it.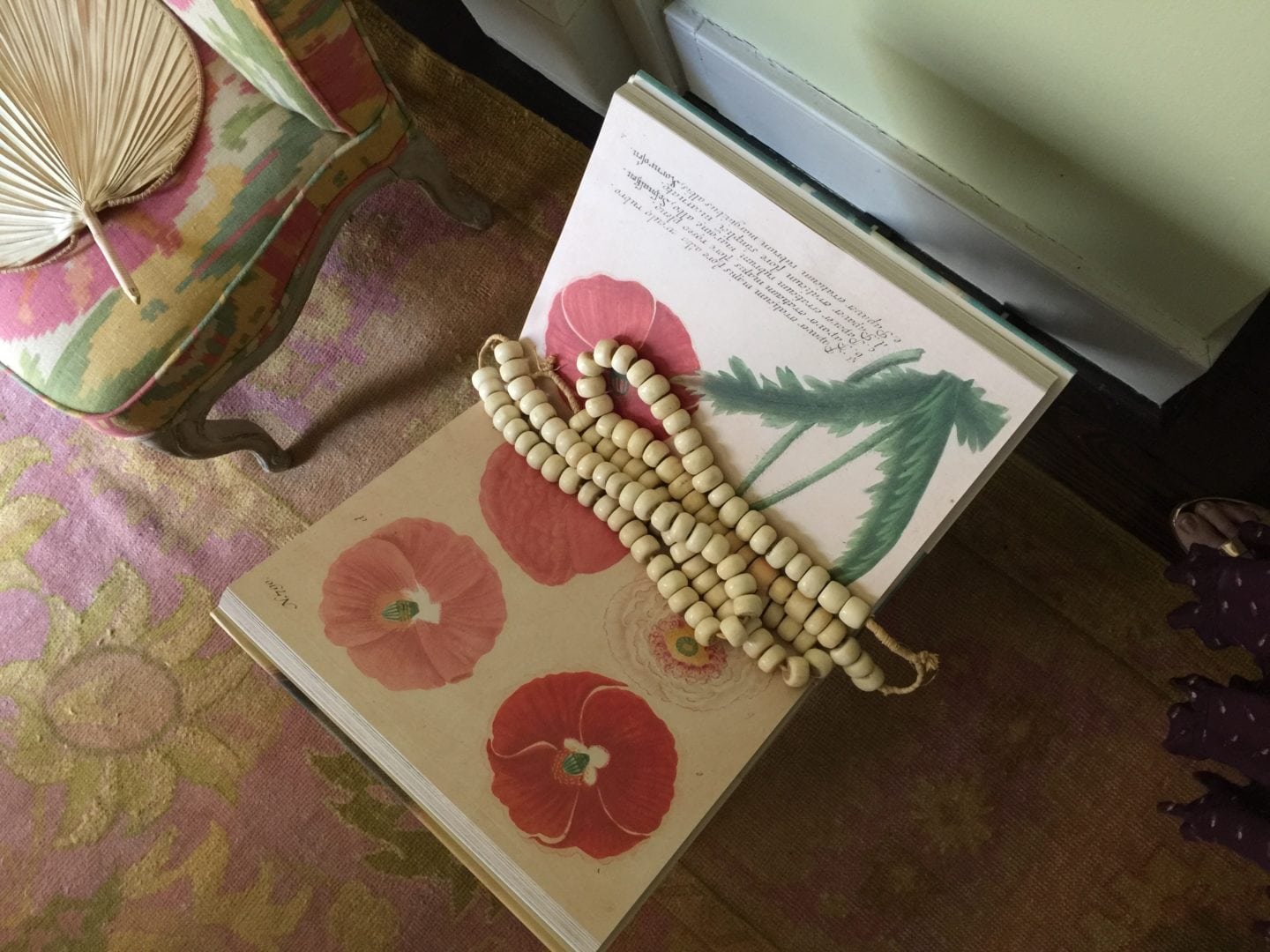 In addition to me, Debra's other luncheon guests were Rebecca Vizard, her delightful daughter and marketing wiz, Sarah Vizard, and Jane Scott Hodges, all creative, successful, Southern women with a wicked sense of humor.
Rebecca "Becky" Vizard's book, Once Upon a Pillow, has been on my coffee table since the day it went on sale. It, too, has been read, lovingly, and has yellow Post-It notes, peeking out from between the pages. In case you don't know, I have a love for old textiles, and Becky is the doyenne of sumptuous, one-of-a-kind pillows sought after by designers and collectors around the world. With an eye for rich detail, Becky pairs antique needlepoints, tapestries and Fortuny fabrics together with antique gold and silver thread and trim. Her work is often featured in Architectural Digest, Veranda and House Beautiful.
Rebecca Vizard on the left and Debra Shriver
At lunch I learned when Becky's book was published, she made all of the food–things like pecan muffins–for the book's launch party and carried it from Louisiana to New York City! When people discovered she'd created these exquisite pillows, written the book AND made the food, they wanted her recipes.
"Southern women are only too happy to give you their recipes," said Becky. "Asking for your recipe is a compliment."
Deb's other lunch guest was Jane Scott Hodges, founder and owner of Leontine Linens. Jane has innovated the world of fine, couture linens. She's not only preserved and modernized the art of monogramming and decorative stitching on table and bed linens, but she's long been a favorite of Martha Stewart and Oprah, plus her beautiful pieces are carried at Bergdorf's in NYC. This sweet lady brought me a copy of her gorgeous book, Linens for Every Room and Occasion, another book destined for my yellow Post-It notes.
After lunch Deb gave us a tour of her three-story home. Whether it's the long galley hallway filled with photographs by New Orlean's photographers, the gorgeous brick walled courtyard with blooming jasmine and bromeliads where we had sweet, peach ice tea, or the sumptuous velvet pillows, most made at Becky's atelier, every room was more scrumptious than the last.
If I'm ever sentenced to "house arrest," I can only hope it will be at Debra and Jerry's perfectly curated, storybook home.