New Business Manager of Monteris Medical's Central Region; Member of the Chancellor's Advisory Board for Texas Christian University; Member of the Governor's Commission for Women; Former President, Chairman of the Board and Treasurer of the Charity Ball Association; Former Board Member of the San Antonio Museum of Art for 10 years and Trustee Management.
By Brenda Coffee photographer Jennifer Denton
With a background in selling heart monitors; orthopedic hips and knees; a laser probe for end-stage angina and a radio frequency ablation tool for people with unresectable liver cancer, Stephanie Cavender now teaches brain surgery to brain surgeons. As the New Business Manager of Monteris Medical's Central Region, Stephanie travels the country, selling an FDA approved laser probe to hospitals for use on patients with inoperable tumors or lesions in their brain. But her job doesn't stop there. She helps surgeons understand how to use this cutting edge tool.
"TIME IS NOT INFINITE ANYMORE, AND SO YOU REALIZE YOU JUST DO THE THINGS YOU WANT TO DO."
"It's really unbelievable," Stephanie said. "We put a tiny hole in the top of the patient's head and using neuronavigation, we set a trajectory. Then with an MRI-Guided Laser Ablation tool, we introduce the laser probe into the patient's brain. It's so much better for the patient not to have part of their skull removed and have somebody digging around in there."
Stephanie and her husband, a high-profile businessman, both have demanding careers but still find time to be involved in their community. "When my girls were 10 and my son was 13, I did more part-time work. During that time I was President of the Charity Ball Association. It's one of the best organizations, bar none; the best stewards of people's money. I'm very proud to have done that and was Chairman of the Board and Treasurer."
"Then when my girls were 17, a friend called and said, 'I know you're bored. You've got to be bored. This is a perfect job for you. It's capital equipment. It's lasers. It's cancer. It's a perfect fit for you. Just meet me for two hours. If you don't want the job, then I'll leave you alone.' I came home and told my husband, 'I'm going back to work.' It was the absolute best decision I have made. I love it.
"When I started, there were 12 people in the entire company. It's privately held. We've gotten approximately $80M in venture capital to take us to where we are now. We have 50 employees, and we're in just about every major neurosurgery program in the country.
"What I do every day is so interesting. I'm with smart people; successful neurosurgeons who are tops in their field and passionate about what they do. You're working with neuro-oncologists who are trying to find an answer for people, dying of brain cancer. To have another tool to be able to offer their patients excites them, which excites me!"  
When asked what she aspires to from here, Stephanie Cavender says, "I'm pretty happy where I am. You can't do everything, and you can't have it all. You can have parts of it all, and you can do a lot more than people think you can, but at some point, you do run out of time, and you do run out of energy."
"I have an amazing relationship with my children. They're three, really fine people. I have a fabulous relationship with my husband, and great friends. I have a job I love, and I'm successful at. I don't know how much more you could ask for."
You can still set your goals and do everything. You just have to have balance in your life.
Tweet This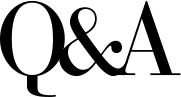 with Stephanie
MOST IMPORTANT SURVIVAL SKILL
I don't know if it's a survival skill, but I think the thing that's made me successful at sales is that I like people. I enjoy meeting them. I love to hear their story. I honestly believe what I'm doing is changing the face of neurosurgery.
EUREKA MOMENT
Time is not infinite anymore, and so you realize you just do the things you want to do.
VALUE MORE NOW THAN 20 YEARS AGO
Close friends, my relationship with my husband, my family, and I love my job. In the end, that's all you have is your family and your friends. I make a special point of keeping up with my friends.
GOALS
My goal was to be the top sales rep last year, and I did it. I wanted a great life; to travel a lot and have good friends. You can still set your goals and do everything. You just have to have balance in your life. If I get too far out of balance, then I'm not happy.
MOST DARING THING
Two summers ago, in New Zealand, I bungee-jumped with my kids and my husband. It was really scary. You have to walk out onto this wooden plank over a gorge that's 600 feet down. They say, 'One, two, three,' and you jump like Superman. It was such a blast.
WHAT'S NOT WORTH IT ANYMORE
Trying to be friends with people who, for some reason or another, are negative, talk bad about other people, or are complainers. Happy people who are doing something, have positive things to say are way more interesting.
WHAT SCARES YOU
Global warming scares me a little bit. Running out of water for the planet. I think we're all pretending it's not happening. ISIS is frightening to me. People who will stick on an explosive vest and blow people up they don't even know.
EARLIEST MEMORY OF FASHION OR MAKEUP
My mother was 5'10." Really a beautiful woman. I remember her buying all of her Estée Lauder and how beautiful she looked.
WHAT'S YOUR STYLE
Traditional with a little bit of a modern flair, but I stick with the basics. If I'm going to invest in evening wear, I'd rather buy Oscar de la Renta or Carolina Herrera. I try to get it on sale. I'm a big sales shopper, but to me, that's an investment piece. I've got pieces I've had for 25 years you can still put on, and it's still a great, basic black dress. Mine is all about the jewelry. If you've got a basic black dress and good jewelry, you can go anywhere. You can wear something with turquoise jewelry one time and white and black pearls another, and no one ever knows you have the same thing on.
FASHION FRUSTRATIONS
You see people get on an airplane who look like they're a homeless person. Maybe it's because I'm older now, and maybe that's the way young people dress, and they feel fun about it, but it's just not me.
FLATS OR HEELS
I wear a 2" heel. I don't wear a 4" heel at night anymore either. I wear a pump. I need to look professional. I'm selling what's eventually going to cost that hospital a million dollars, so you just can't dress in scrubs and sit in a CEO's office.
FAVORITE DESIGNERS
Oscar and Carolina Herrera. I love Valentino. I like Worth for work because it wears well. It's classic, not so in your face that people go, 'That's a little much.' It launders well, packs well. I also buy a lot of Etro jackets because they look very professional, but not boring professional. I wear an Etro jacket with a pair of black pants, pumps and a white shell three days a week. I've got probably 15 Etro jackets.
DEFINITION OF LUXURY
Handbags have gotten expensive, so I think it's nice to treat yourself to a beautiful handbag every once in a while.
SHOP ONLINE
I love to online shop. You can find anything! You can take a picture and send it out to the internet, and boom! You can find who has it and where it's on sale. I buy all of my makeup online. I sit down once a month and say, 'I need to replenish everything,' and it shows up on your door. I'd rather have lunch with a friend than go and buy makeup. I also do a lot of eBay shopping. If somebody has worn an Oscar de la Renta dress one time for their mother of the bride, and I can get it for half-off, or less, I'll buy it.
HOW DO YOU STAY IN SHAPE
I spin, everyday. Where I go opened after Labor Day, and I did my first 100 rides by January 2nd. I also have a Peloton bike. This morning I had a conference call and didn't want to go at 5:30am to spin class, so I took a live, streaming class out of New York