ATTORNEY, STRATEGIST, MASTER NETWORKER & CHIEF MARKETING OFFICER OF CUURIO
By Brenda Coffee photographer Jennifer Denton
Holding up a sexy pair of red soled, autographed, Christian Louboutin's, Kelly Hoey's smile is as big as Central Park. "Shoes are my addiction, although I'm not as bad as Imelda Marcos. I wear my shoes, and they are loved."
Shoe addict is not what first comes to mind when reading a litany of Kelly Hoey's accomplishments. In addition to over 88,000 followers on Google+, Forbes lists her as one of five women who are changing the face of venture capital and entrepreneurship for women. Fast Company says Kelly Hoey is one of the 25 Smartest Women on Twitter. If those credits aren't enough, Forbes also lists Hoey as an Up and Comer: One of 100 Innovators and Women Over 40 to Watch.
ONE OF THE PIECES OF ADVICE I ALWAYS GIVE YOUNGER WOMEN IS TO BUILD YOUR EXPERTISE, BUILD YOUR NETWORK AND BUILD YOUR BANK ACCOUNT.
Hoey was co-founder of Women Innovate Mobile (WIM), a NYC-based startup accelerator that helped early stage, women founded, mobile tech ventures get resources and mentoring. "Women need to create the equivalent of the male investor pay pal mafia: the old boy's network."
As someone who's always worked at changing the economic dynamics for women entrepreneurs, Hoey's new position as Chief Marketing Officer at Cuurio is a great fit for everyone concerned. Cuurio connects brands and agencies with emerging technology startups to create partnerships that elevate everyone to the next level.
In addition to her role at Cuurio, Hoey mentors startups for ER Accelerator, Grand Central Tech and Straight Shot as well as the monthly Meet the Innovator speaker series at the Apple Store in SoHo, with similar events to come in San Francisco and Chicago.
"One of the pieces of advice I always give younger women is to build your expertise, build your network and build your bank account. The bank account is not about a retirement fund. It's so you can say yes to opportunities. How many people have said I'd like to take that job, but it doesn't pay enough? You need to have the bank account so you can say yes and take greater risks that may lead to greater opportunities.
"Being Canadian, I have to resort to hockey quotes, and out of the mouth of the great one, Wayne Gretzky: 'You miss a hundred percent of the shots you don't take,'" Hoey said. With Kelly Hoey's help, women will learn invaluable skills that enable them to score shots previous generations of women only dreamed of making.
A good way to network is to start with the people you already know rather than thinking you have to meet new people.
Tweet This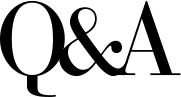 with Kelly
YOUR STYLE NOW VS 20 YEARS AGO:
I'm much more confident now in my own skin. I would never have worn a bikini in my 20s, but now? Try and find me in a one piece. I'm obsessed with white shirts, and I'm not one to shy away from costume jewelry, or fast fashion, but it needs to be genuine.
JEWELRY:
Someone once said to me, 'I'm wearing my summer diamonds. Some are diamonds & some are not.' It's all about mixing high end and low end. I love it when someone has their thing and they carry it forever, like Barbara Bush and her pearls. You can picture her coming out in her housecoat in the morning, wearing those pearls.
FALL OR SPRING:
Dressing for fall. For me, spring can just pass on through.
DRESS UP OR CASUAL:
Both. Nothing's more fun than getting dressed up. Even if it's just dinner in your own home. Friends in Mexico City do black tie on New Year's Eve. I love it.
FLATS OR HEELS:
Heels
BARE LEGS OR HOSE:
Bare legs unless it's fishnets. I'm a sucker for fishnets.
COMFORT OR FASHION:
Comfort
WHAT'S MISSING FROM YOUR CLOSET:
In some ways I'm quite at peace with what I have, and then I'll see a pair of great shoes that I just have to have.
DEFINITION OF LUXURY:
Not doing your own dishes.
DO YOU SHOP ONLINE:
Yes. I've bought everything online. I bought this Valentino purse online. I saw it and just had to have it.
SORRY YOU DIDN'T BUY:
There was a great Dolce kimono dress I didn't nab and should have.
STYLES YOU DON'T LIKE:
Over a certain age women should avoid headbands and bows. I hated it when I would see Hillary Clinton with a headband. I understand you're busy and on the State Department jet and don't have your hairdresser with you, but do something with it.
BIGGEST SPLURGE:
Consistently it's on shoes. I know my addiction. Most of the ones I love, I remember the stories of where I bought them.
DRUG STORE OR DEPARTMENT STORE:
Drug store. It doesn't matter where I am in the world, if I need to find my face wash, I want to be able to find it. In this day and age of not being able to travel with some liquids, there's something nice about getting off a plane in Heathrow and everything's there.
FACELIFT OR BOTOX:
I've had Botox, once. It was like I'd taken a great vacation. I'm a surgery phobe, plus at 48, if I had plastic surgery, it would look like I went through a wind tunnel.
BEAUTY ROUTINE:
I'm very fair, so I stay out of the sun. I wear sunglasses 365. The Anna Wintour thing.
FAVORITE BAND OR MUSICIAN:
I like all sorts of different music from jazz, to classical, to current. I was born in '65, so if you put on some bad '70s AM radio, I can be a very happy girl.
RECHARGING YOUR BATTERIES:
Cooking, taking a digital detox by unplugging from the world, long walks, reading.
GUILTY PLEASURE:
The Daily Mail online. It's pure trash—a train wreck—and British comedies like Little Britain and AbFab that are politically incorrect.
WHAT THROWS YOU OFF YOUR GAME:
The nagging voice in my head. All of us have to find a place to put that voice, whether you turn it off or envision it as something else. Pharrell Williams' 24-hour "Happy" video… If I watch one segment of it, it completely changes my mind set.
MOST DARING THING YOU'VE DONE:
Believe in myself. Finding my own voice and owning it.