For the past 12 years my husband has auctioned off a Dinner for Four at his annual Rotary event. We hosted this dinner party in our home to raise money for their charity work.
Because these couples would make a large donation for this dinner, I felt I needed to go all out and make it a spectacular evening.  As with most things, it's not just what you are serving but how you serve it.   It's all about the presentation.
One year I decided to make a simple beef tenderloin dinner and had my salad of all things be my showpiece!  In my Nordstrom cookbook I came across a stacked crab salad that was colorful and looked delicious.  This stacked salad was just what I needed to get the dinner party started in style!  Our guests loved it.
---
Nordstrom's Bistro Crab Salad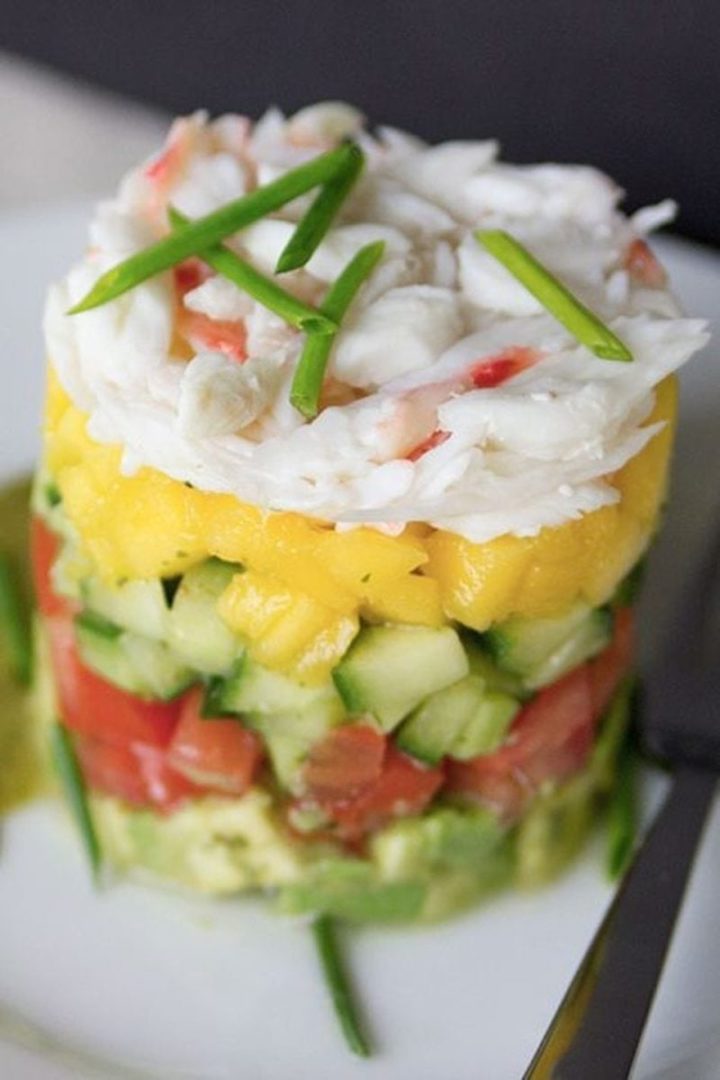 This Stacked Crab Salad had everything going for it.  Color, flavor and presentation.
The key is to lightly dress the salad because you don't want it to be too wet and not hold it's shape.
---
Stacked Salad Molds
I did some research on what to use as a mold and read that you could cut a 3 inch round PVC pipe and use it to mold the salads.  My husband had ours cut at our local Home Depot.  I sterilized them in the dishwasher and they have worked perfectly to create a variety of different salads over the years.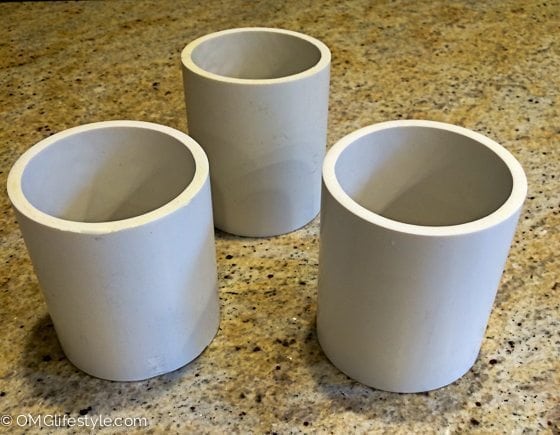 Another option for a mold is a tin can or you can also order molds on line through specialty retailers.
Please be mindful of how delicate the stacked salads can be. I plated the dishes but kept the mold on the dish until placed on the dinner table.  I carefully removed the molds before inviting my guests into the dining room for their first course.
You will find additional entertaining inspiration in the following stacked salads. You will not need a mold for the Watermelon Salad.
---
Stacked Cobb Salad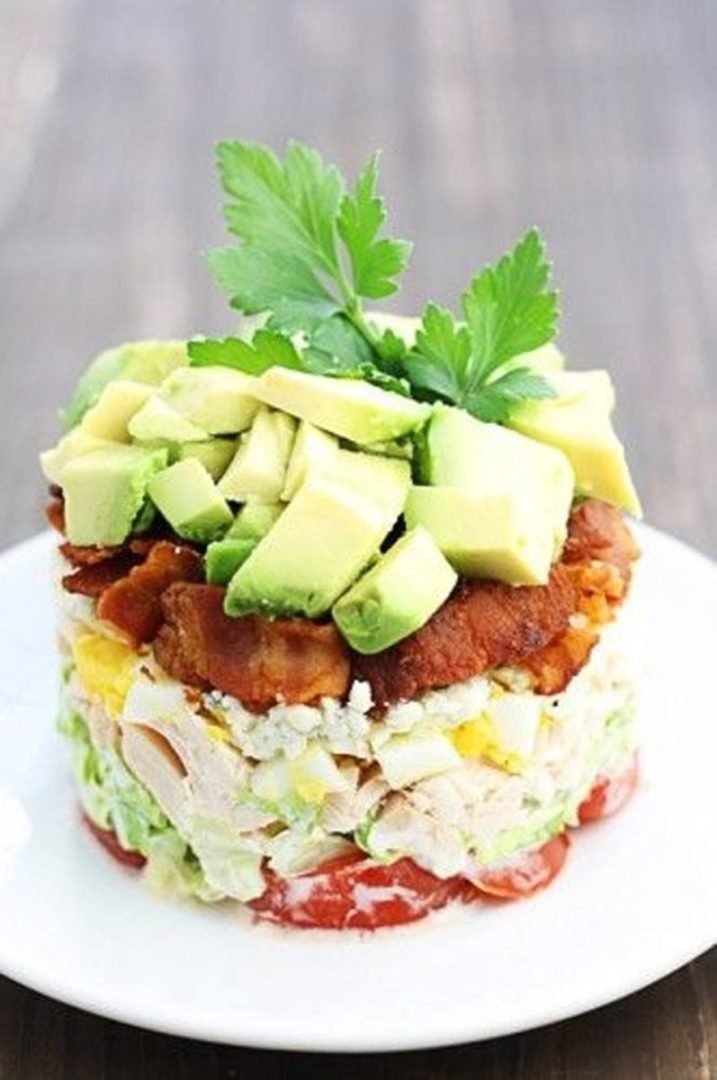 via The Wicked Noodle
---
Ahi Tuna Stacks with Ginger-Soy Dressing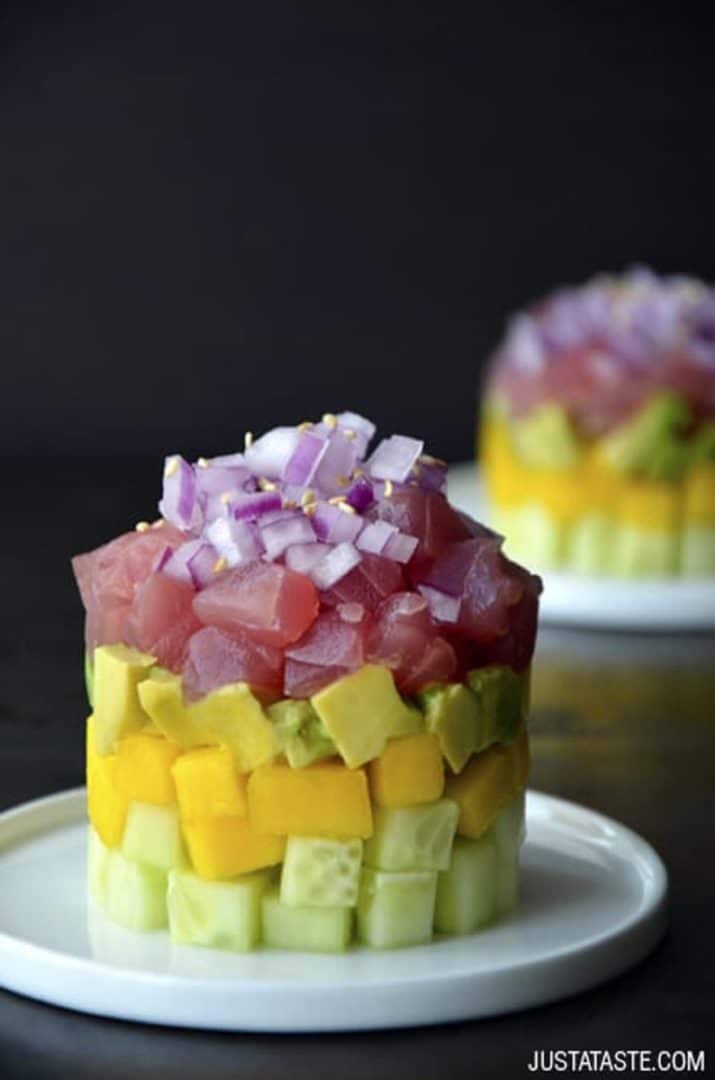 via Just a Taste
---
Grilled Watermelon Feta Stacked Salad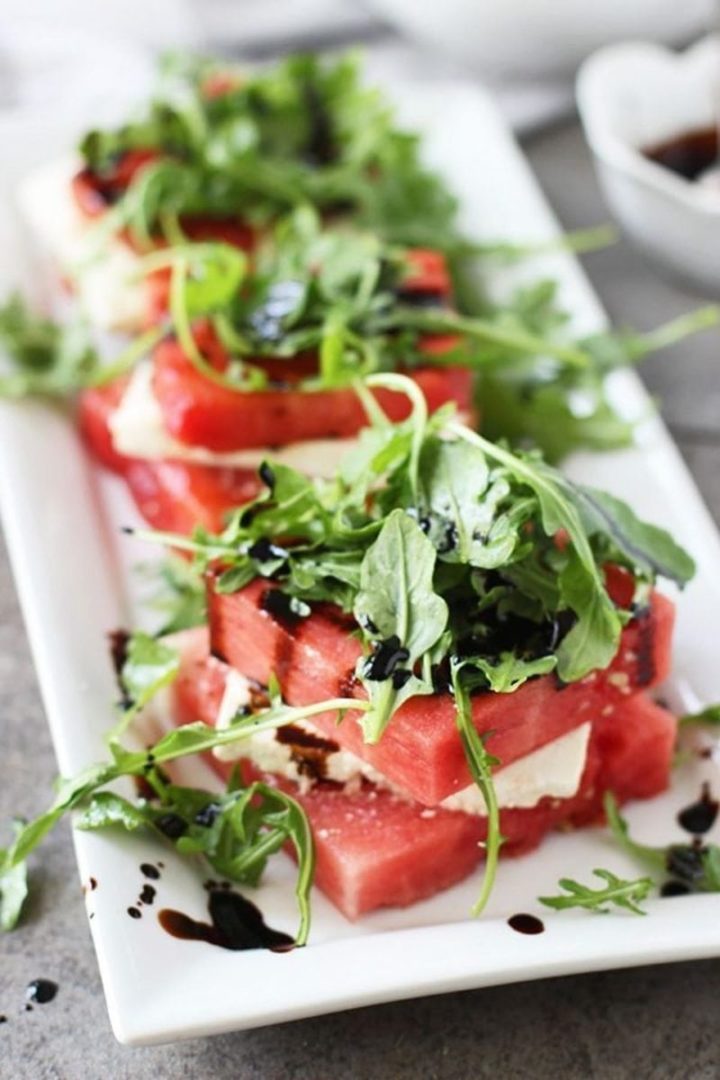 via Cooking for Keeps
---
Beet & Goat Cheese Napoleans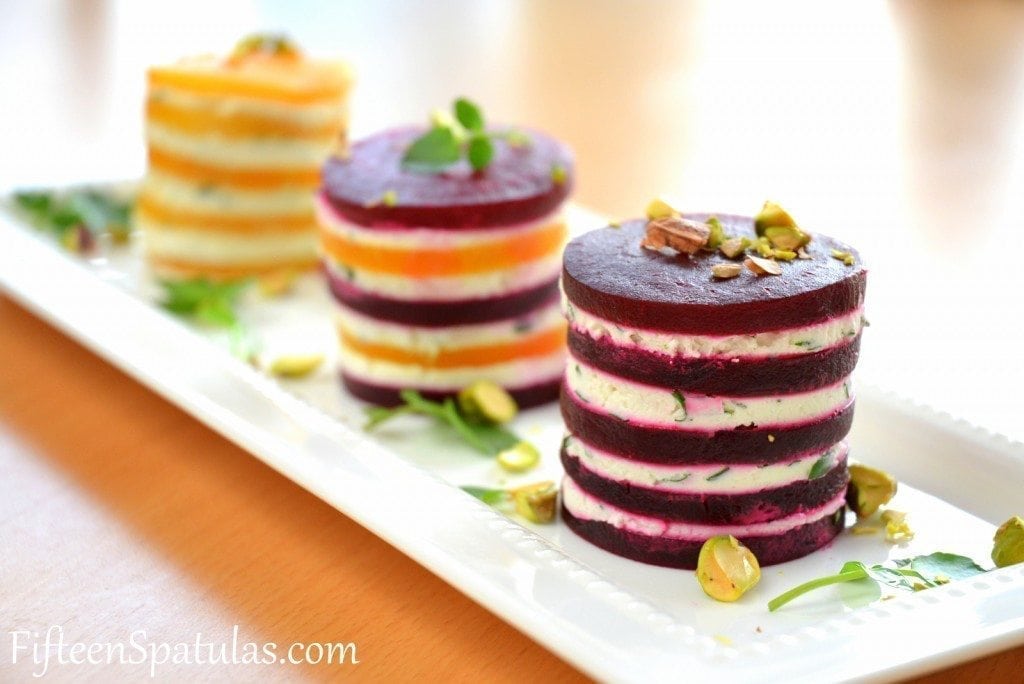 via Fifteen Spatulas
---
Which salad made your mouth water?
The next time you are hosting an elegant dinner party, give one of these stacked salads an opportunity to be your showpiece.  Your guests will feel special when served these OMG Worthy Salads.