LUXURY BRAND EXPERT, SPEAKER, CEO OF CAROL BRODIE, HOST OF HSN'S 'RARITIES: FINE JEWELRY WITH CAROL BRODIE' & HOST OF 'ACCESSORIZE YOUR LIFE WITH CAROL BRODIE' ON HSN
By Brenda Coffee content editorial director Mark Grischke photographer Noel Sutherland
It's easy to see why Carol Brodie is the queen of affordable luxury jewelry on Home Shopping Network (HSN). Her passions are luxury, jewelry, having her own television show, and empowering women. "I'm empowered by women everywhere," Brodie says. "If there's one thing I do in life, it's that I hope I empower them in return."
For a woman who walked away from Harry Winston after nearly a decade, Carol Brodie's career has skyrocketed. During her years with Winston, Carol was not only the face of the brand, but she's credited with expanding Harry Winston's appeal to a younger clientele, as well as dressing red carpet celebrities in borrowed jewelry.
"I PRESENT MORE JEWELRY IN ONE MONTH THAN MOST JEWELRY STORES DO IN A YEAR."
"Harry Winston was the brand nobody could afford unless you were really, really rich or really, really famous and you could borrow. Most women couldn't afford us, so that's why I started my brand. I wanted to be the attainable Harry Winston.
"For the woman I'm catering to at HSN, my feeling was she would rather eat milk, cereal and a banana, for a month, to be able to afford one $200 piece of jewelry. Hence, 'Rarities: Fine Jewelry with Carol Brodie' was born.
"Women's Wear Daily did this story: 'From Harry Winston to HSN: Carol Brodie's Reinventing Luxury.' I launched a luxury brand on a mass medium during a recession."
Brodie attributes much of her success on HSN to her honesty. "I'm with these women between nine and 14 hours a month. If I can't be authentic, I can't sell. That's just the way it is."
In addition to her experience at Harry Winston, Brodie was Chief Luxury Officer for CurtCo Media, publisher of luxury magazines Robb Report, Worth and Art & Antiques. "It's been a lot of hard work… By the time you've reached 50, you're either reinventing your career because you stayed home and had kids—and you're like, 'what am I going to do at 50'—or you're on this trajectory because you've never stopped the marathon."
One of Carol's favorite mantras is "Fear, plus fearless, equals my best energy." In 2012, following surgery for a malignant melanoma on her face, Brodie needed a mantra and more. "I spiraled into a horrible depression, not only because of the cancer, but because I had my face horribly cut up. I wasn't sure I would ever be able to go on camera or date, again. I was always the big girl with the very pretty face, so when I had my face cut open, I thought, 'I won't even be the pretty girl.'"
It's hard to imagine that anything could stop Carol Brodie. She's a gutsy woman who knows what she wants and knows how to get there. She's a living embodiment of another one of her favorite mantras: Knowledge is power, and style is empowerment. "I don't sell jewelry. I sell empowerment."
Knowledge is power. Style is empowerment.
Tweet This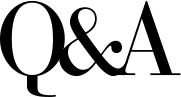 with Carol
STYLE NOW VS 20 YEARS AGO:
Twenty years ago I was in the corporate world. I was big on my Escada suits, Chanel jackets, pant suits, then I morphed into caftans. When I lost all my weight, I didn't know my style anymore, so it was a learning curve. My real style versus my TV style is the same now.
I wear black leggings every day, leather or denim, a little above my ankle; a Manolo BB pump or my Cesare Paciotti motorcycle boots, that are so chic, and a black sweater or a black tank. I could be wearing half a million dollars of jewelry, but I only think it's appropriate over an Old Navy tank. I'm a McQueen girl, Stella McCartney, Alaia, Helmut Lang, Ric Owens, Manolo Blahnik and a big accessories girl.
SHOES:
I've been wearing Manolo BB pumps for 20 years. I only wear grosgrain, satin, silk or suede. I don't like leather stilettos because they never look right, but I do love leather boots and pants.
WHAT IS STYLE:
To truly have style, you've got to set your own style and not pay attention to anybody else. That's what I teach my girls on TV.
MISSING FROM YOUR CLOSET:
Absolutely nothing! The only thing missing in my closet is somebody to come in and get rid of it all.
DEFINITION OF LUXURY:
There's only one definition of luxury for me. Time.
BIGGEST SPLURGE:
There is nothing I won't splurge on if I become obsessed. My best splurge is everything I put around my tank tops: It's the jewelry, the hair, a great trainer to stay in shape, but it all starts with an $8 tank top.
FAVORITE INDULGENCE, OR IS THAT THE SAME AS A SPLURGE:
I think an indulgence has to do with feeling, and a splurge has to do with money. My favorite indulgence is passion. It's something you can't buy, and it's something that in many parts of your life wasn't great, was forced, or it was bad. My greatest indulgence these days is a good time.
SHOP ONLINE:
I only shop online, 24/7, and I'm a sales shopper, too. My Manolo Blahniks… I'm always going to buy them, but then when they're on sale, I'll buy every pair I love, even if they're not my size.
LIPSTICK OR EYELINER:
Lipgloss and mascara
DRUG STORE OR DEPARTMENT STORE:
Department store
BOTOX OR FACELIFT:
Whatever you need. Why would you make a choice?
MOST IMPORTANT SURVIVAL SKILL:
If you ask me what's the greatest lesson I've learned in life to this point? What doesn't kill you, makes you stronger. It's my anthem.
WHAT EMPOWERS YOU:
Women empower me. Women from all walks of life.
MOST DARING THING YOU'VE DONE:
Starting a luxury brand in a mass medium and coming out and talking about it. Being the woman everyone hated to love and loved to hate when I did it. I present more in a month than most jewelry stores do in a year. That's daring!
GREATEST ACCOMPLISHMENT:
My greatest accomplishment, beside my children, is letting go of abuse. It took me until maybe six months ago to really let go and forgive. That's why I believe in empowering women and why women empower me. I can do anything I want. Anything!
WHAT DO YOU ASPIRE TO:
To find the truest love! That's a big deal for me.
WHAT RECHARGES YOUR BATTERIES:
Going on air (TV). Every single time I'm about to walk on air, there's this feeling of fear meets fearless, and that's actually my best place in life.
GUILTY PLEASURE:
Red wine, real jewels, fabulous accents and sexy stilettos!