When I see twin beds, they immediately bring back great memories from my childhood and sharing a room with my sister.
If you have a lot of company, twin beds are great for guest rooms because you can double up guests in the room.
These eight guest rooms are so inviting. They are beautifully decorated and will make every guest feel welcomed!
Bold and Beautiful Guest Room
The wallpapered ceiling really makes this room over the top bold and beautiful.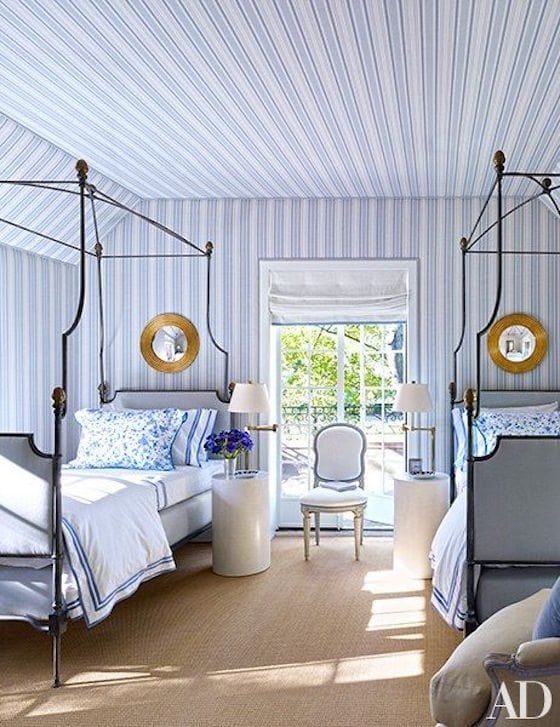 Guest Room with Feminine Touches
The soft colors, chandelier, fluffy duvets and tufted headboards all add a feminine touch to this pretty guest room.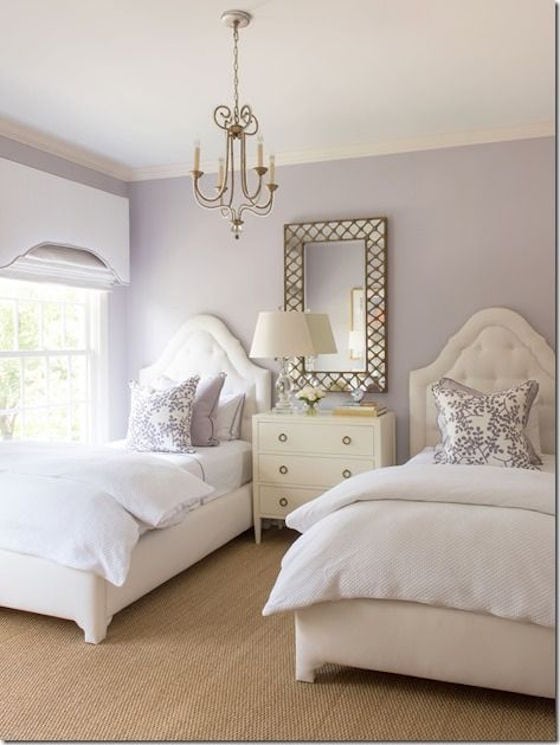 Guest Room with a View
This coastal guest room is simple yet inviting. The neutral colors are perfect for the small space.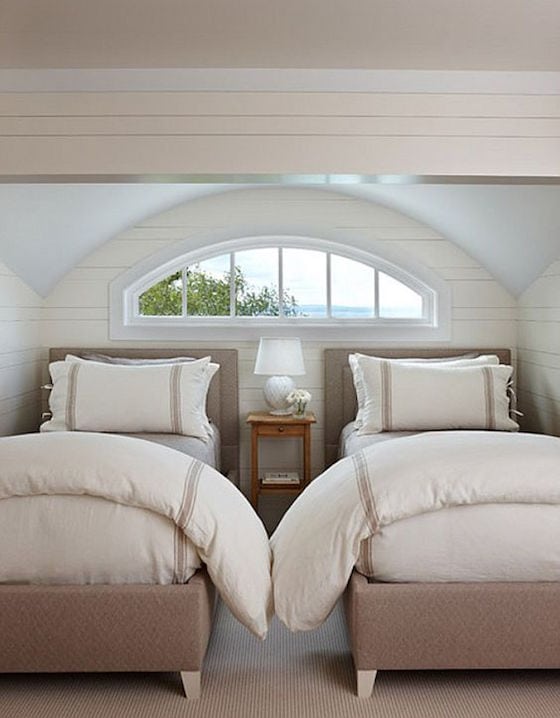 Gray and Coral Accents
These gray twin beds are beautifully accented with coral and gray wallpaper and pillows. Wallpaper is making a comeback.  Do you like it?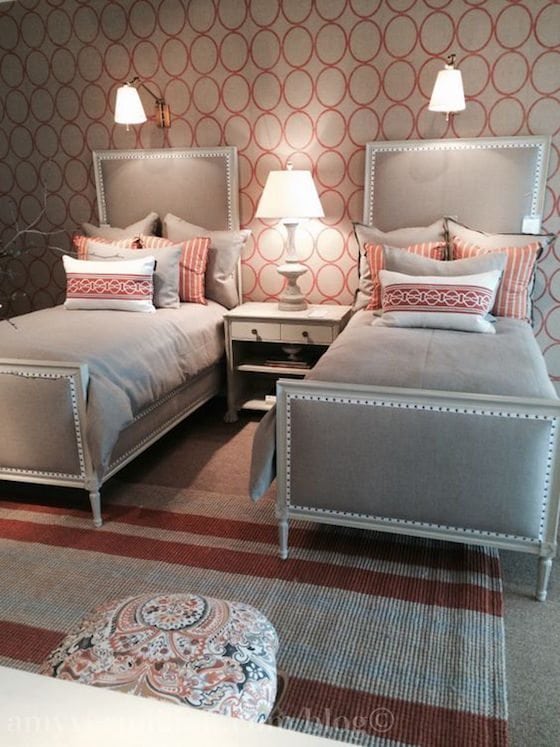 Bright and Cheery Guest Room
These twin beds were placed together to fit between the two windows. The room is bright and cheery. A welcome retreat after a day at the beach.
A Masculine Guest Bedroom
These tall headboards add a masculine touch to this guest room. Very striking.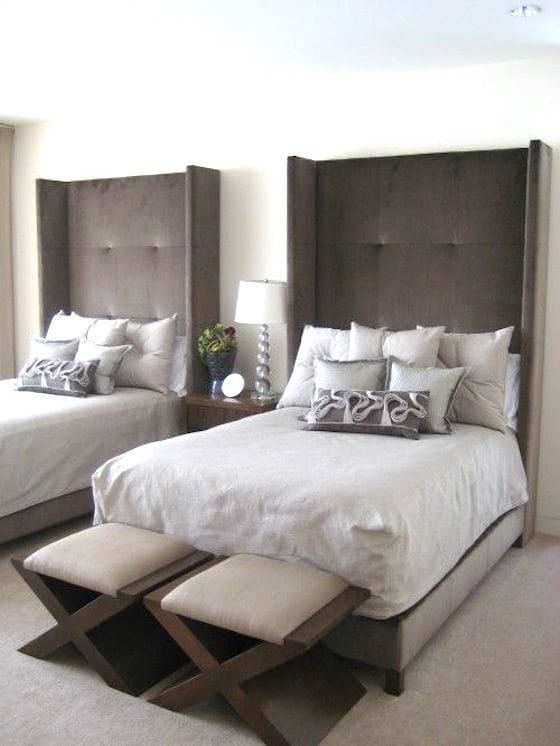 Classic Black and White
These headboards are so unique. I love the hanging chandeliers and papered ceiling. Black and white will never go out of style.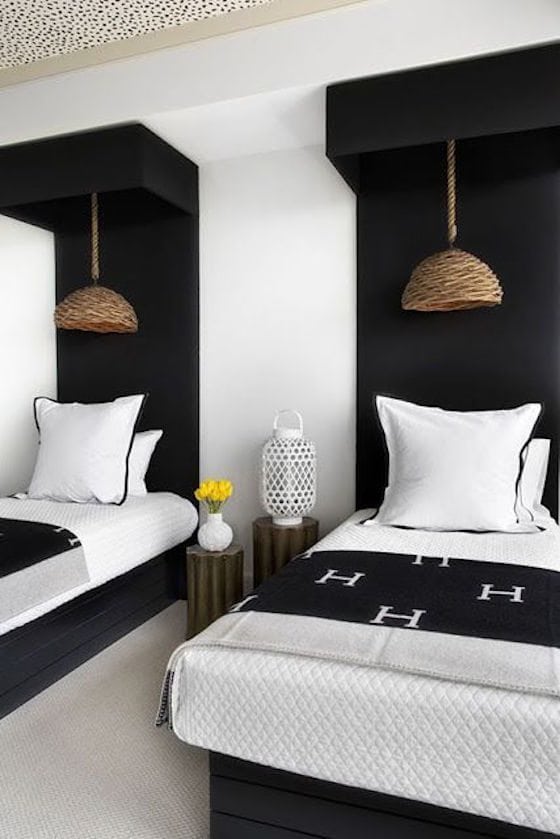 Contemporary Guest Room
These twin beds have a modern flair. The space is tight so instead of a lamp, the wall sconces provide light for reading.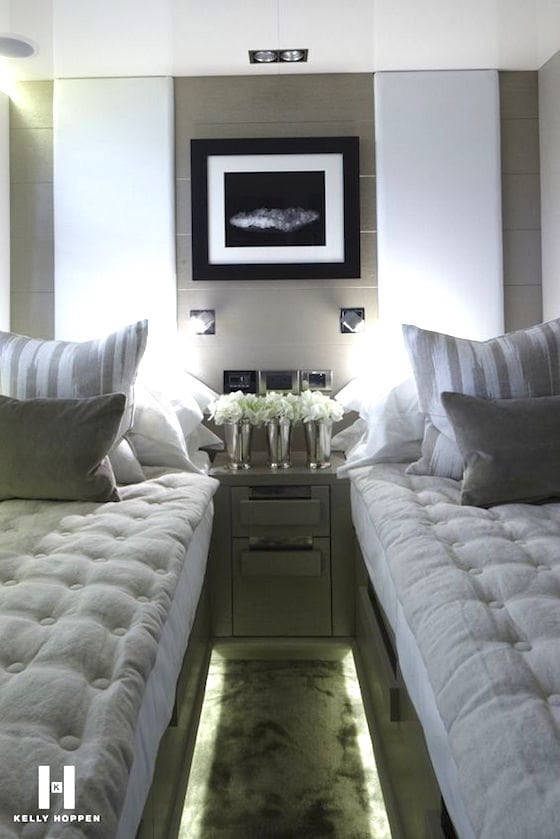 Which room most represents your decorating style?