OWNER, A. CICOGNANI COMMUNICATIONS
By Brenda Coffee content editorial director Mark Grischke photographer Noel Sutherland
The book, Beyond Chic: Great Fashion Designers at Home, is sitting on a table in Alejandra Cicognani's living room. A white Phalaenopsis orchid and a stylized, sterling silver cat sit nearby. Upon closer inspection, the cat turns out to be a purse with a braided silver chain. "Beyond chic" is an apt description for everything about Alejandra Cicognani.
Alejandra's two-story, New York apartment reflects a sophisticated sense of style and flair. High ceilings, parquet floors, a spiral staircase and arched doorways showcase armless velvet sofas, distinctly European chairs and tables stacked with books and family photos in silver frames. Whether it's her taste in photography, paintings, Pre-Columbian pottery or contemporary art, Alejandra Cicognani gives the credit to her friends.
IN LATIN AMERICA, THERE ARE CERTAIN THIRD-WORLD ISSUES. LIVING THROUGH REVOLUTIONS AND POLITICAL UPHEAVAL HAS GIVEN ME A GREAT APPRECIATION FOR LIFE IN THE UNITED STATES.
"I wish it was from me, but really, it's from my friends. I know what I like, and what I don't like. (Laughs.) That's a good starting point. Then I have these wonderful friends, with great flair and a sense of proportion, and they helped me understand my own style. Ultimately, you make it your own."
Fluent in English, French, Italian and Spanish, Alejandra Cicognani is a global woman. Her accent is exotic, and she speaks with a throaty purr. After earning a BA in History and French Literature from Boston College, and a Masters in Political Science from New York University, she went to work for an investment banking firm.
"As a financial analyst, I was working on a project that involved Cartier. Then I was offered a job, creating a marketing plan for Cartier. It was interesting to see how products evolve and how you can capture people's imagination. Eventually, I went to work in fashion.
"I worked with Chloe, when Karl Lagerfeld came back… Little by little I moved to the luxury fashion business, and now, I have a boutique PR business in New York that I've operated for almost 14 years. I'm fortunate to work with niche brands and specialty products I really believe in –– they're all luxurious, and very successful."
When asked about her European sensibilities, Alejandra says, "I was married for a long time to an Italian and lived in Europe, but today, I don't feel like I come from anywhere. New York is home, but I am from Nicaragua. Born in Mexico City."
Alejandra Cicognani is a polished woman of strength and dignity. "I don't know a Latin American woman who's not strong."
My guilty pleasure is a cigarette and a glass of rosé. It's not so correct, but I enjoy it.
Tweet This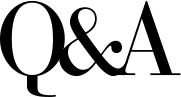 with Alejandra
MOST IMPORTANT SURVIVAL SKILL
Staying calm, always. Look at the whole picture not only the immediate situation.
ON SUNDAY'S I LIKE TO…
Relax, read newspapers, listen to music, call my sisters, see close friends, exercise.
WHAT EMPOWERS YOU
Believing that what I am doing is what I like to do, and knowing I am doing the best I can.
WHAT THROWS YOU OFF YOUR GAME
People with no sensibility or generosity of spirit, no sense of humor, rudeness.
VALUE MORE THAN 20 YEARS AGO
I guess with time you value even more what you have always valued: family, friends, work.
MOST DARING THING YOU'VE EVER DONE
Starting my own business.
GREATEST ACCOMPLISHMENT
Watching my two daughters grow into healthy, generous, respectful, caring and intelligent human beings.
WHAT DO YOU ASPIRE TO
To see my daughters happy.
WHAT'S NOT WORTH IT ANYMORE
Having more than the essential.
WHAT SCARES YOU
Illness in anyone I love.
MOST TREASURED POSSESSION
A scapular my father was wearing when he died, and photos, letters, drawings from of my daughters when they were little.
ROLE MODEL
My mother.
BEST ADVICE YOU'VE RECEIVED
To always be considerate and respectful towards others.
WHAT RECHARGES YOUR BATTERIES
It depends. Sometimes a good workout at home on the elliptical and a steam bath, or a good walk in the park. But where I really recharge my batteries is in Brittany, where I go every year for vacation with my children and friends.
BOOKS OR TABLETS
Definitely books.
WHAT ARE YOU READING
Right now the letters of Louise de Vilmorin.
GUILTY PLEASURE
Having a glass of really cold rosé with a cigarette.
HIGH OR LOW MAINTENANCE
Very low maintenance.
STYLE NOW VERSUS 20 YEARS AGO
Very classic. I still wear a couple of things I had then, so I think my style has not changed, only today I have much fewer things than I had then.
FLATS OR HIGH HEELS
High heels, but not too high.
DRESSING FOR FALL OR SPRING
Both
DRESSUP OR CASUAL
Both, as the occasion requires.
FAVORITE DESIGNERS
Not one in particular, I like a few for different things. I have clothes from old Saint Laurent, Valentino, Marni, just got a dress from The Row! I also dress from an Italian seamstress that makes the best made-to-measure.
CLASSIC OR TRENDY
Definitely classic.
MISSING FROM YOUR CLOSET
Not a thing.
"GO TO" OUTFIT
Nice fitting jeans and a silk blouse.
HANDBAGE OF CHOICE
One that I got from my friend, designer Eduardo Wongvalle.
DEFINITION OF LUXURY
Feeling comfortable and happy.
BIGGEST SPLURGE
Traveling to new places.
FAVORITE INDULGENCE
Beauty treatments.
SHOP ONLINE
Very much so: books, house products, cosmetics.
DRUG STORE OR DEPARTMENT STORE
It depends, I go to both, but love drugstores in France.
LIPSTICK OR EYELINER
Lipstick every day, eyeliner seldom.
CAN'T LIVE WITHOUT BEAUTY PRODUCT
Serum and moisturizer for the face.