My friend, Pat, uses the term "elderly" when referring to the current state of our high school graduating class. It makes me want to strap him to a walker with nonskid rubber tips and send him flying off of a skateboard ramp. I don't mind the term "over 65." I can handle the word "senior" and I will admit to my age, 70, but I'm not keen on telling anyone I've had cataract surgery. For the most part, it's old people who have cataract surgery, and I don't see myself as old… certainly not elderly… plus cataracts are one of those age-related things that go along with having kidney stones, your gallbladder removed and needing a hearing aid.
What's that you say? Tuesday?
For those of you who don't have cataracts—a cloudy film that develops inside the natural lens of your eye—surgeons first remove it and then implant an artificial lens to restore clear vision. The problem is, there are more lens choices than there are bonbons in a box of chocolates, and even after you've made your choice, you don't know what you're going to get. None of the dozen or so lens choices are perfect. Each lens comes with a potential drawback, so you need to choose the lesser of the evils. That "thing" you can live with… for the rest of your life… like halos around lights and not being able to see in dim light—which I experienced before cataract surgery—or being able to see up close but not far away, or being able to see far away but not up close. 
This will come as no surprise but I research everything! When I had breast cancer I learned the medical terminology and now with cataracts, I'm learning another new language. Why can't they just say "farsightedness" instead of "presbyopia" or nearsightedness instead of "myopia?"
Then there's "intraocular pseudophakic" which means fake replacement lens. 
"You need an intraocular pseudophakic lens for your presbyopia." Why can't they just say, "You need a replacement lens to correct your farsightedness?" Now wasn't that easier? Obviously I absorbed enough medical-speak because, before my surgery, the anesthesiologist assumed I was "in medicine." LOL!
Four days after surgery I left for the gym, and thirty seconds after getting on the freeway I realized I had no business driving… even to the convenience store on the corner. My right eye is now seeing through its newly implanted lens, but my left eye hasn't had cataract surgery yet and still needs glasses. So I had a clear lens put in the right eye of my glasses and left the prescription lens alone in my left eye. I thought that was a logical thing to do however… What I see out of each eye are different sizes.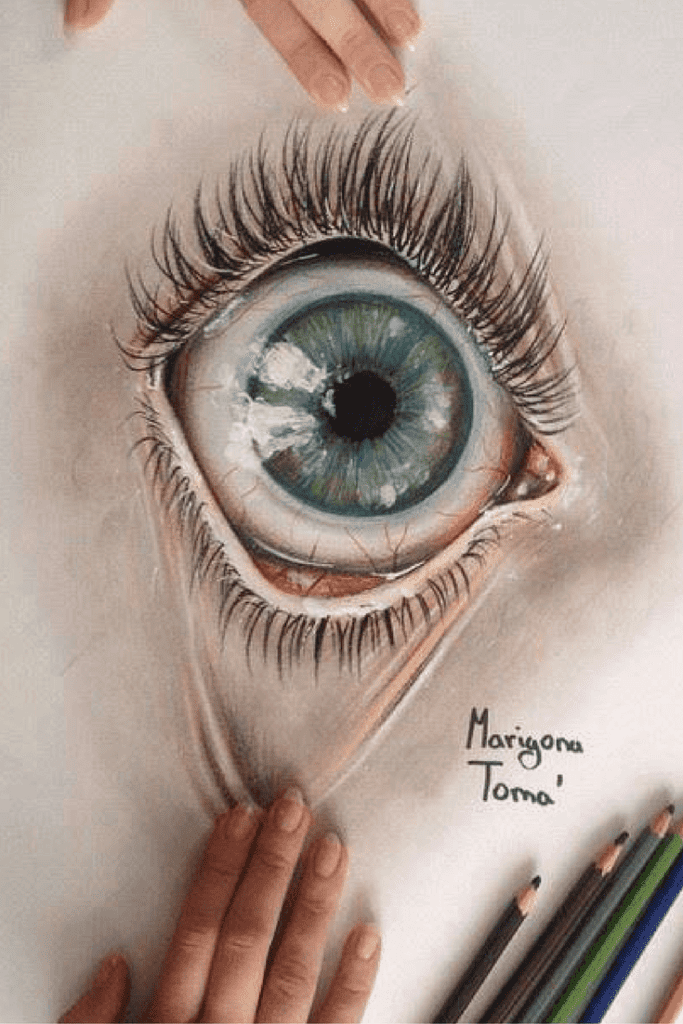 My vision on the freeway reminded me of when I dropped acid in the '70's! Everything was out of proportion but now, they're 2,900 pound metal beasts, whizzing past me! It was terrifying! I apologize to all of you "older" people on the highway who used to frustrate me. I now realize you're probably coping with a host of problems I'm just now figuring out.
However… I have another problem other than my vision, and it's HUGE!
When looking at myself in the mirror, my butt looks SMALLER through the eye that still sees with prescription glasses, but through the eye that had the cataract removed and a new lens implanted… My butt looks BIGGER! A lot bigger! And all this time I thought I was holding my own, weight wise, when in reality, my butt's the size of a grand champion pumpkin!
As for my friend, Pat, I hope he takes a suggestion from Toby Keith and Clint Eastwood: "Don't let the old man in."