This week I'm doing Fashion Friday a day early, because I've joined five other Over 50 women to talk about fall fashion. I love being part of their group, because our styles are all so different.
I don't know about you, but I'm not out and about like I was before Covid, which means, I'm not buying any new clothes. If you've followed me here on 1010ParkPlace then you know I buy quality over quantity, so my clothes last me forever.
This week I'm shopping my closet, mixing and matching things I already have.
Since I'm shopping my fall closet, I've chosen the golden brown silk top and skirt, both from Vince. Together they're too matchy-matchy for my tastes, but when I style them separately, they become much more versatile.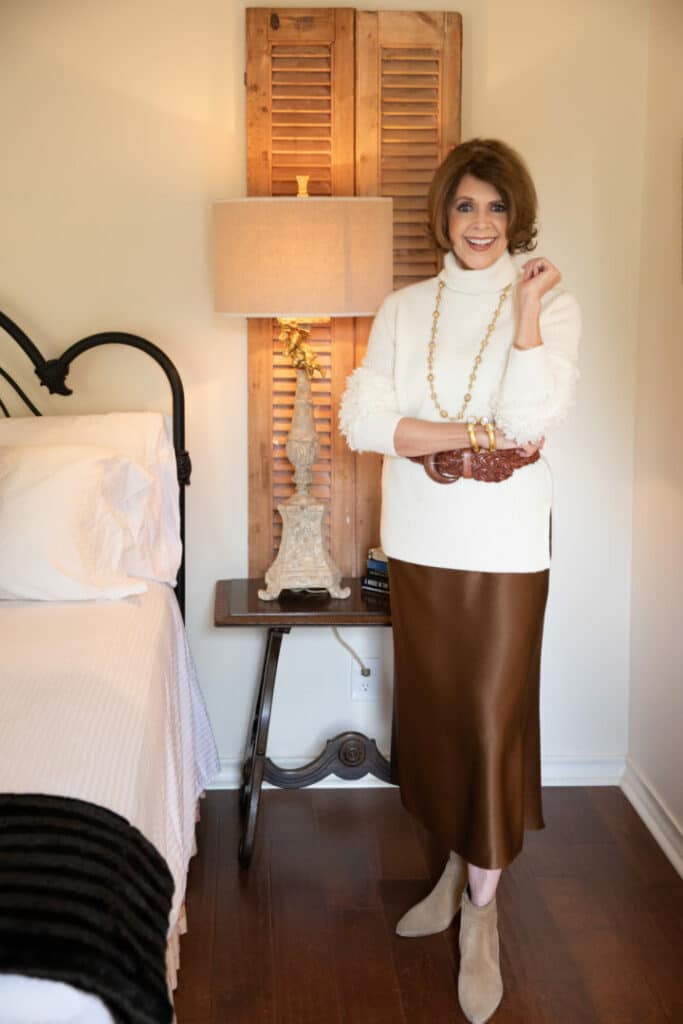 My necklace and the woven leather belt I bought 30 years ago, and my tan suede ankle boots I've had forever. The white sweater was a new purchase I made two years ago. Here are some similar fall skirts in a wide variety of sizes and prices with more ideas for styling them.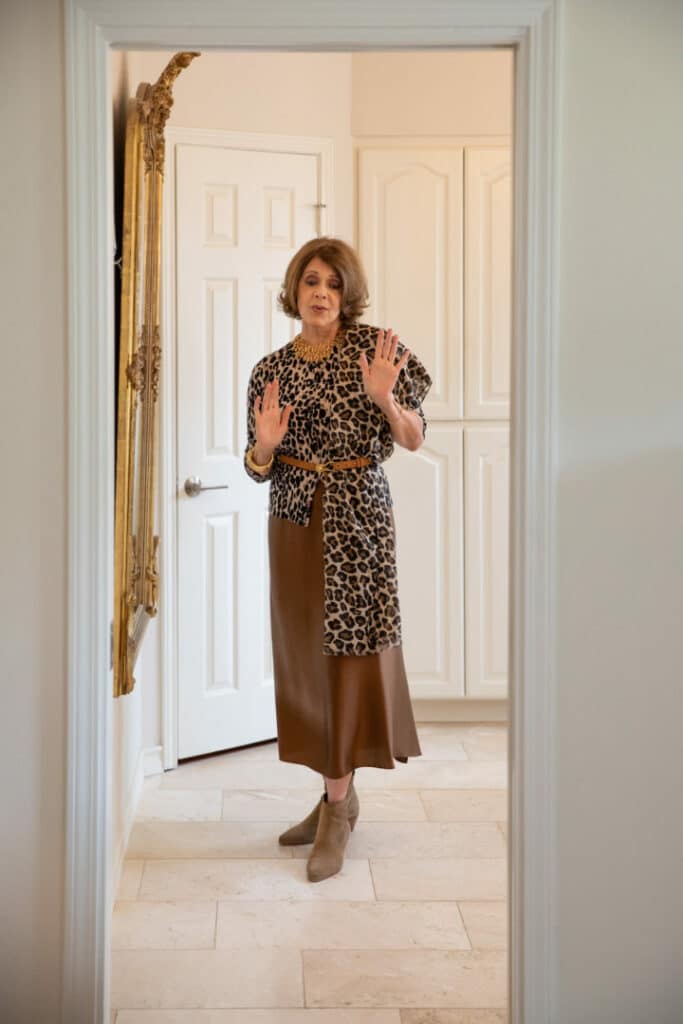 I've taken the same silk skirt and paired it with a leopard print cardigan I bought on sale ten years ago. I've draped a leopard print scarf over my shoulder and belted it with a thin suede belt. The Oscar de la Renta necklace I've had for 15 years, and because it was a nice piece—but not precious—it's held up well. I store it in the soft cloth pouch it came in so it doesn't get scratched.
No, my shoulders are not uneven. I was just dancing and singing along to my playlist. Whenever Jennifer Denton photographs me, she knows there's always going to be 🎼music 🎵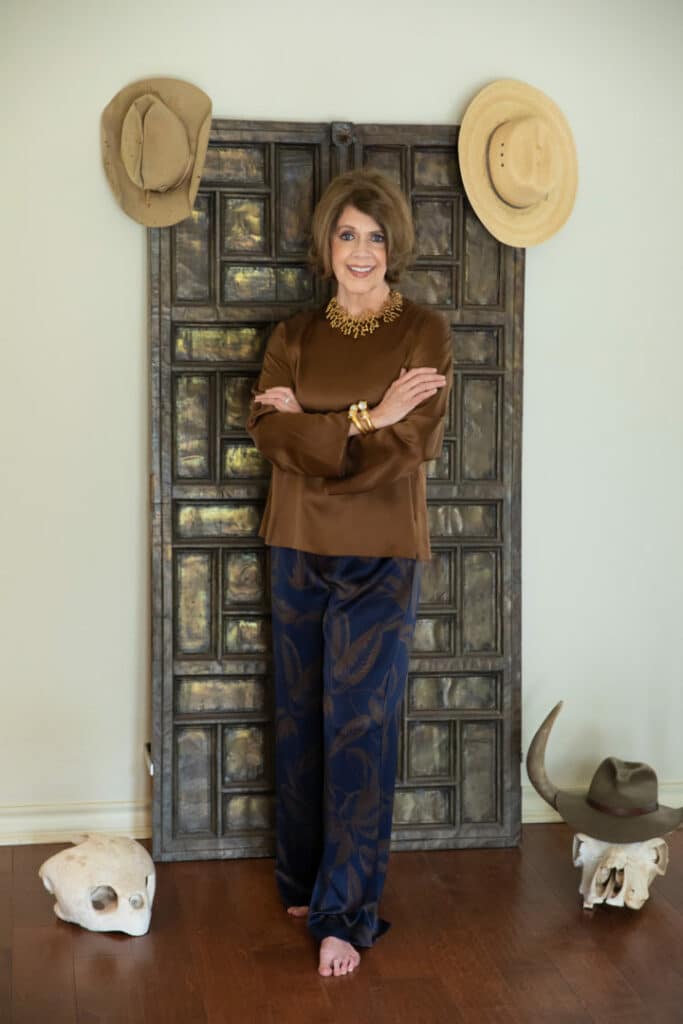 Here I've taken the Vince, golden brown silk top that matches the skirt and paired it with a pair of silk pants. It's perfect for what I call elevated casual. Some days it's just the ticket when I'm tired of wearing workout clothes. You can always wear silk pajama bottoms with a great sweater, some jewelry and a belt.
I'd love it if you'd leave me a comment and tell me whether any of my outfits would work for you, and if not, why? And please pay a visit to my other Over 50 sisters for a look at their fashion choices.