The other day I was going through my closet, looking for clothes I already own that I can mix and match to make new outfits. In the process of trying them on and looking for things to pair together in other ways, I was reminded of when I bought them.
Like the yellow, Chinese cheongsam blouse I bought in San Francisco, soon after I'd been chased out of a store on Stockton Street by a man wielding a meat cleaver.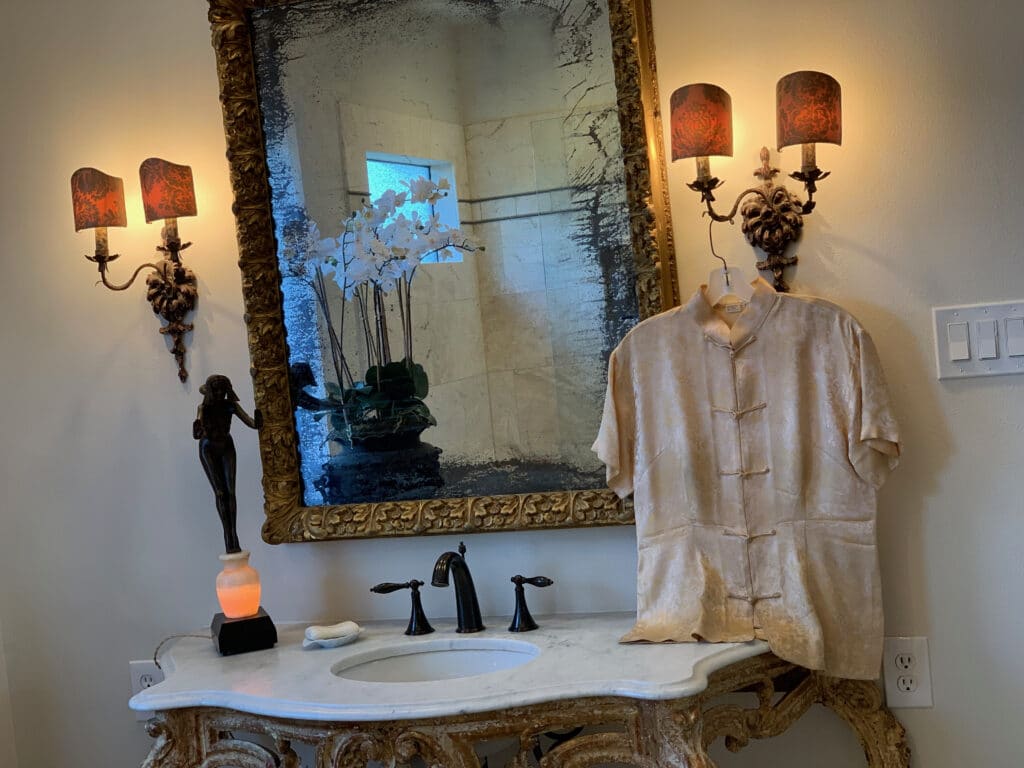 My cheongsam blouse has seen better days. I've had it since my early twenties, and I've worn it hundreds of times, usually with blue jeans. Each time I put it on, I think about the man with the meat cleaver and how he'd lunged at me from behind the counter as I photographed the row of headless ducks in his window.
"Not in store! Not in store," he'd screamed. From what I gathered, I'd insulted their dignity, although from my perspective, the insult was being displayed naked and headless in a window.
Then there's the blue fur scarf I bought in Sienna, Italy. Instead of a row of headless ducks, I saw this beautiful scarf in a window. I'd been on my way to see the Rolling Stones in Lucca, and because it was an outdoor concert, and the temperature was sure to be cool, I decided it would be a smart purchase, and it was.
You can tell by my selfie on the train to Lucca that I was excited to see the Stones, again. I've lost track of how many times I've seen them, and yes, I have a ticket to see them in Austin, next month. I know there will be lots of collective tears, many of them mine, because Charlie Watts won't be there.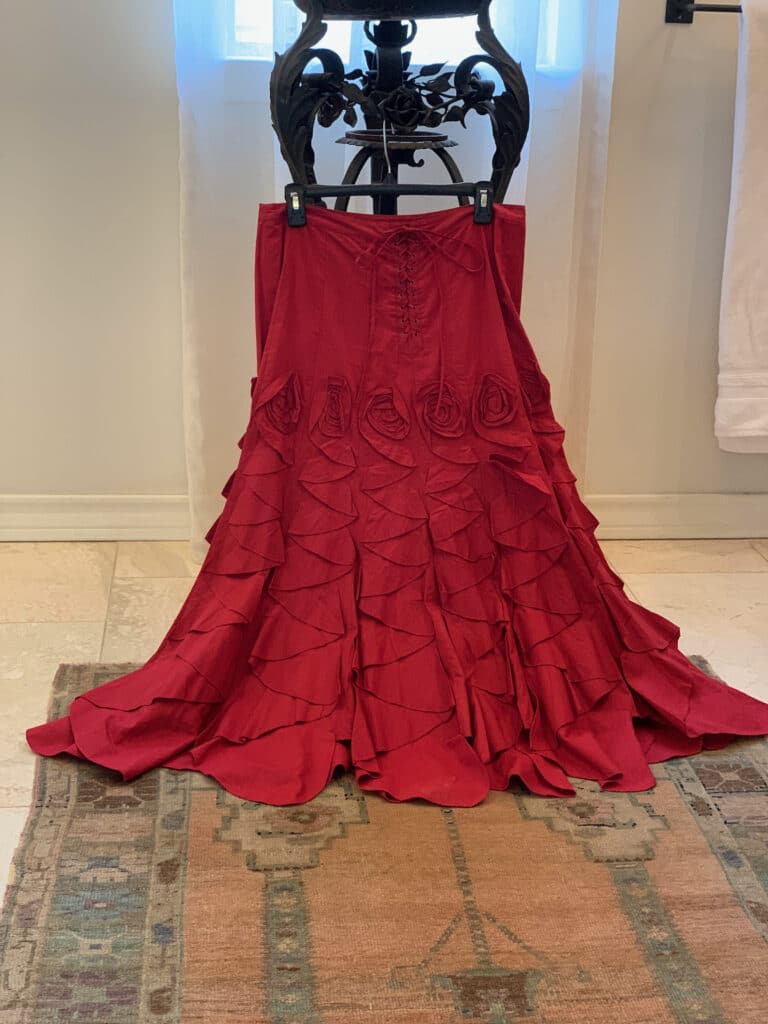 Then there's the red skirt I found wedged in the back of my closet. I bought it in a boutique in Fredericksburg, Texas, shortly after I finished chemotherapy for breast cancer. I love the row of ruffles and roses and the way it laces up and ties in the back like a corset. It's a happy skirt! So different from anything I'd ever worn. I was more tailored in those days and wore lots of business suits. Not long after I bought it, I wore this skirt to a Fourth of July party at a neighbor's ranch where I drank margaritas and ate brisket, potato salad and beans and gave thanks I was still here. I'm looking forward to wearing this skirt, again, hopefully to celebrate the end of Covid.
Mark Twain once said, "Clothes make the man. Naked people have little or no influence on society."
I wonder what he would say about today's fashions and the way men and women dress? In his day, Twain was considered a fashion icon. His most well-known fashion quirk was his white suits. It's said he had fourteen of them. One for each day so he never had to wear a dirty or rumpled suit.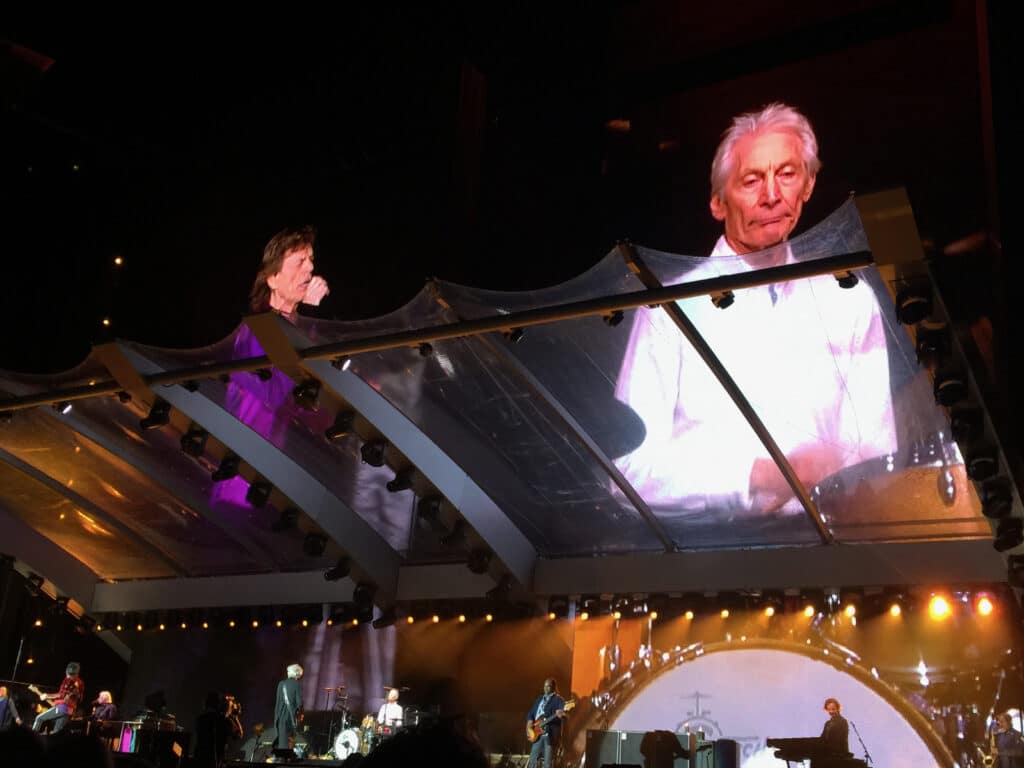 Mark Twain would have loved Charlie Watts. Charlie was rumored to have five hundred bespoke suits. He never dressed like a rockstar.
How has your style changed over the years? I'd love to hear about your memories of your favorite clothes.