Summer is still here, but it's that time of year when we're starting to think about… and hope for… our first, crisp fall morning. While brick and mortar and online stores have their summer sales going, designers are tantalizing us with glimpses of their Fall 2019 trends, and I'm excited to say they're feminine.
One of the fashion magazines is even using a term I use all the time, "elevated casual."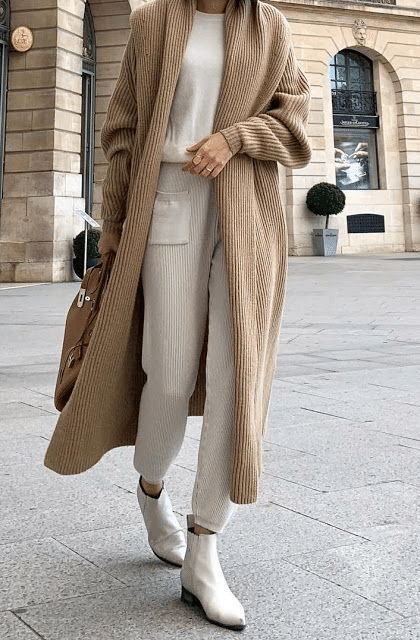 Since we're entering a key transitional time of the year, it's not too soon to think about pairing something we've worn this summer–like a skirt, a dress or a pair of pants–with a blazer or a sweater that can take us into Fall and well into next year. Again, think "elevated casual."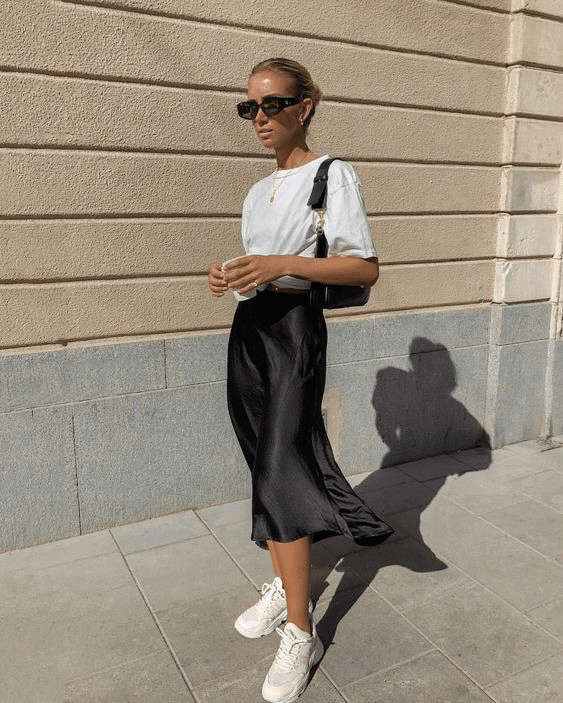 I think it's interesting that both Hildie Plumpepper and I have written about the long, silky slip skirt. Its proved itself to be more than a trend, and designers are continuing to feature it for Fall.
Hildie said it's "now reached cult status," and she's right.
At the risk of sounding like a broken record about this skirt… It's feminine and one of the most versatile pieces that will give our wardrobe a modern, youthful look, plus it's great with sandals, sneakers, boots or heels.
This summer women have been wearing long silk skirts with soft cotton tees and sandals, but for Fall…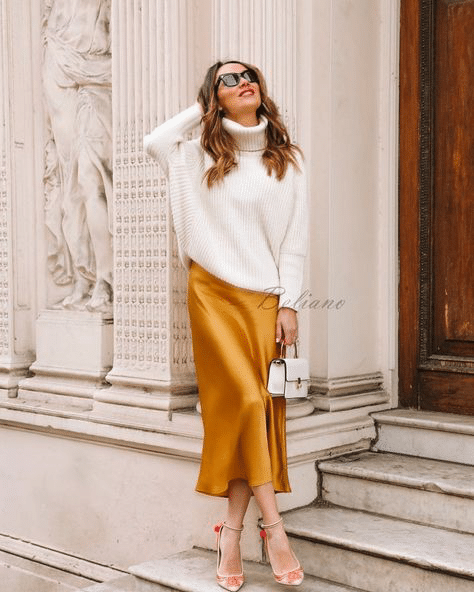 …pair it with a blazer, a jacket or a chunky sweater and a small bag. No totes!
Nothing pegs us as being "out of step"more than carrying a big bag. This afternoon I went to the nail salon. Every woman there over a certain age was carrying a big tote, while women under 50 were carrying a small tote, a small bucket bag or satchel, or a small crossbody bag.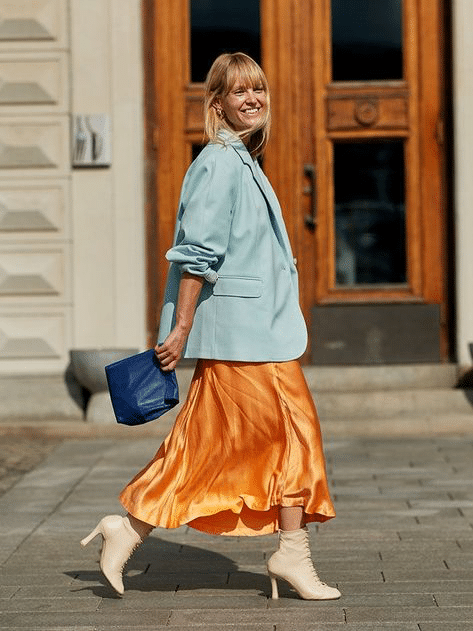 If you're short and/or are carrying more pounds than you'd like, wear a longer sweater or blazer. It will cover your hips and backside, but you'll still see the feminine movement of the silky skirt. Also keep your colors monochromatic. It will give you a longer, leaner look like the cream skirt and sweater pictured above. I especially like that it's paired with white sneakers and a white bucket bag.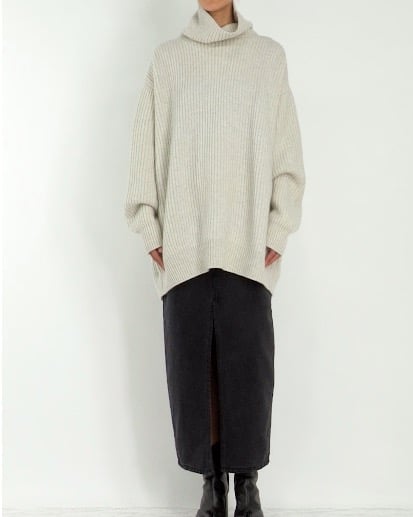 For those of you who don't want to wear silk, here's a great denim, maxi pencil skirt with a slit in the front that looks great with a long sweater or blazer and sneakers or boots.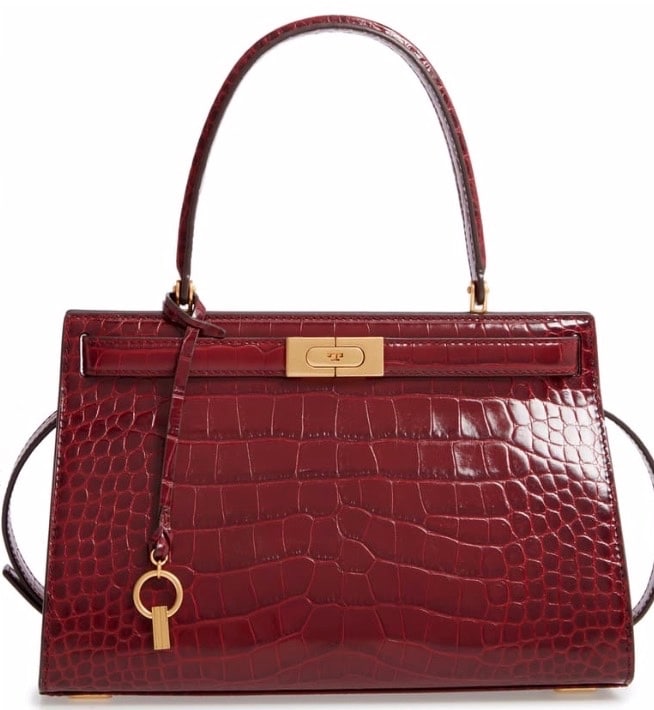 My favorite smaller bag silhouette is this "Small Lee Radziwill Croc Embossed Leather Satchel" from Tory Burch. It's reminiscent of the $250,000 plus Hermes "Birkin" bag and has the option of a handle or a strap. Tory Burch makes great quality pieces, and frankly, I'm amazed they're not more expensive.
I hope I've given you some ideas!