I have a friend who changed jobs, moved to a new city on the other side of the country and put almost everything she owns in storage. I understand she doesn't know whether her new job will work out, but I couldn't leave my things behind. Almost, without exception, everything in my home is linked to family, friends and events in my life. Some remind me of tragedies while others represent happy times and great blessings.
They're as much a part of who I am as my smile and my blue eyes.
Everything in my home has a story. They're like old and trusted friends. Few things were bought because I "needed" them except for the sofa in the living room, which now looks and smells like it belongs to Annie. What was I thinking, buying a white sofa when I have a dog?
Or the Albert Watson photograph of Keith Richards I also bought for this house but from my point of view… Keith's not new. He's been part of me in one way or another since I was 12.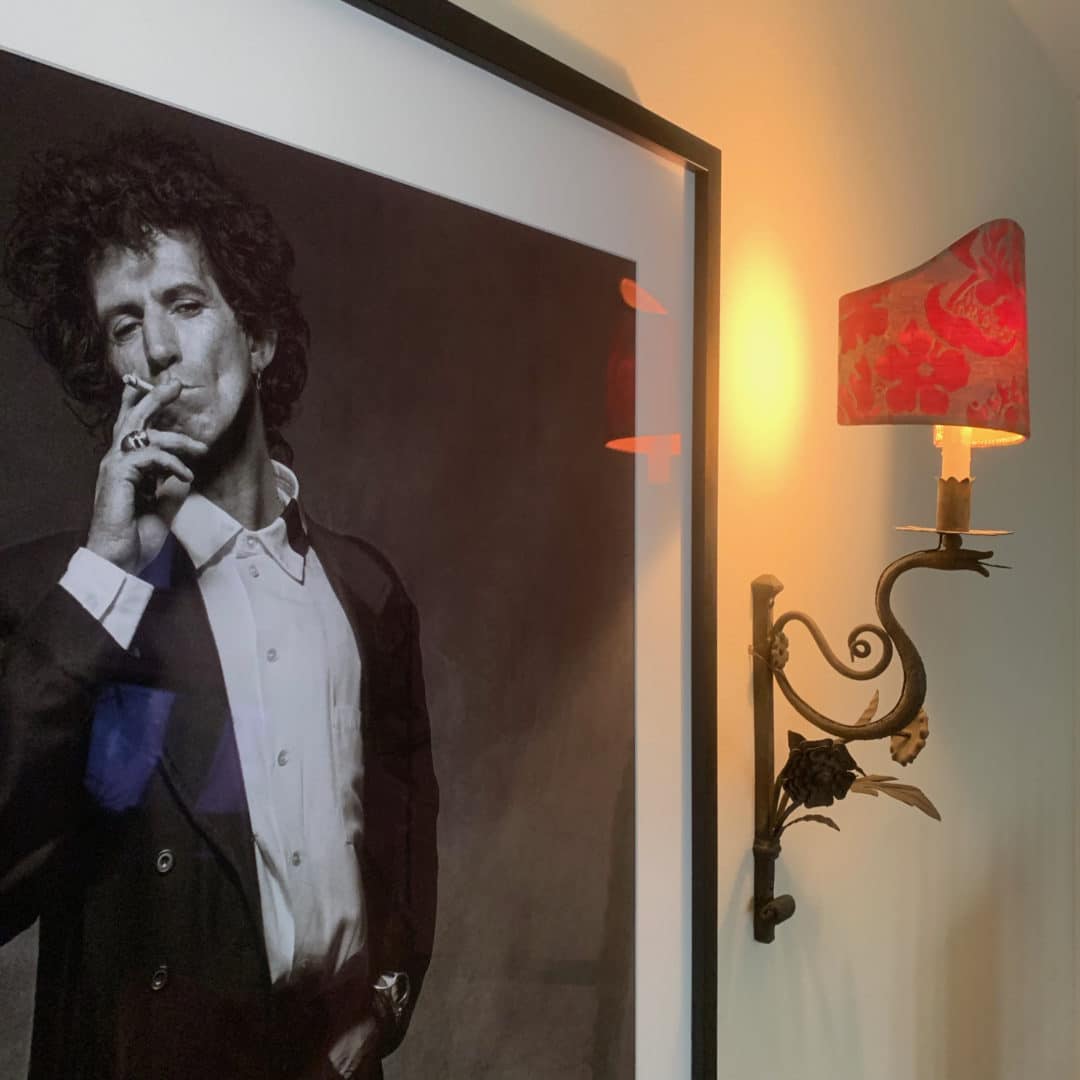 I like to think that if someday I move to a smaller place or, God forbid, a nursing home, some of my pieces will go with me. I'll be the only old lady with a rockstar in her room. 
The pieces we surround ourselves with are more than just stuff we buy so our rooms won't look empty. They're reflections of who we are and the life we've led, and they carry with them rich memories that are deep and everlasting. Like Medicine Crow that hangs over my fireplace. 
Medicine Crow wasn't a random piece I bought at an art gallery. I've admired the artist, Stan Natchez, and dreamed of having one of his pieces since I was in my early 20's. Much of his art he paints on uncut sheets of two dollar bills to which he adds turkey quills and glass beads, tributes to his Native American heritage. Twenty-five years after I first saw his work, James and I were on our honeymoon in Santa Fe, and I literally set out to track Stan down. 
I'd gone from gallery to gallery, inquiring about Stan Natchez, and when a store owner pointed down the street and said, "You just missed him," I ran out the door. Even from the back I knew it was Stan. His hair was straight and glossy black, pulled back in a long ponytail. I took a chance and called out his name, and he stopped long enough for me to catch up with him. He took us to his studio, and I bought Medicine Crow. Because I didn't have enough money, Stan put it "on layaway" for me, and I paid for it over time. It was a year before Medicine Crow came home to live with me.
I have lots of minerals and crystals that my first husband and I found. Philip used a chisel and a rock hammer to bust an outcropping of amethyst crystals loose from the wall of an abandoned mine in New Mexico. Somewhere I have a photograph of his bloody knuckles.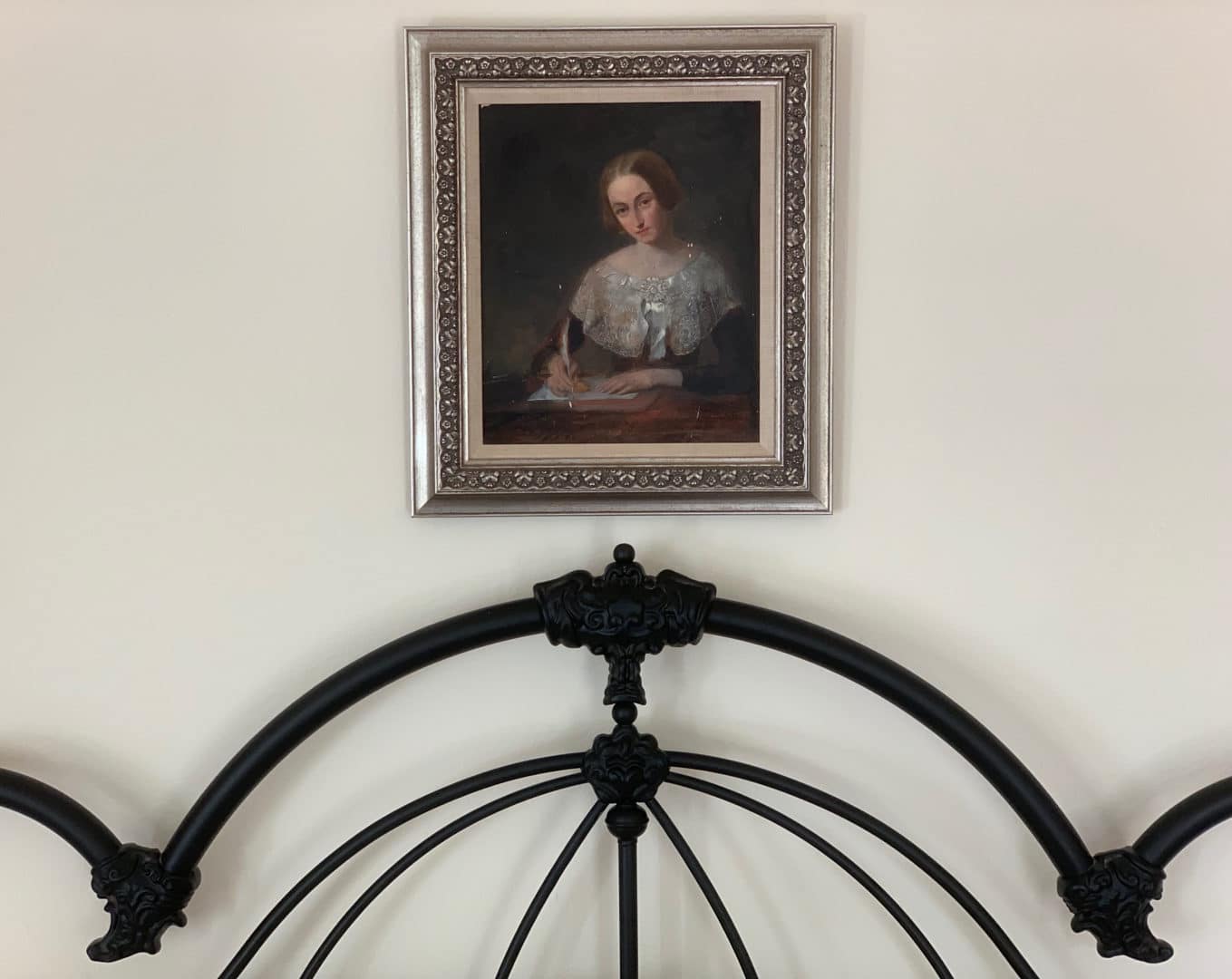 Then there's the oil painting of Philip's great, great, great grandmother that hangs over my bed, a gift from Philip's mother to me. The family resemblance is amazing. I removed the dusky red decoupage frame and added a linen mat and a silver frame to highlight the beautiful lace on her blouse. I love that she's writing with a quill pen.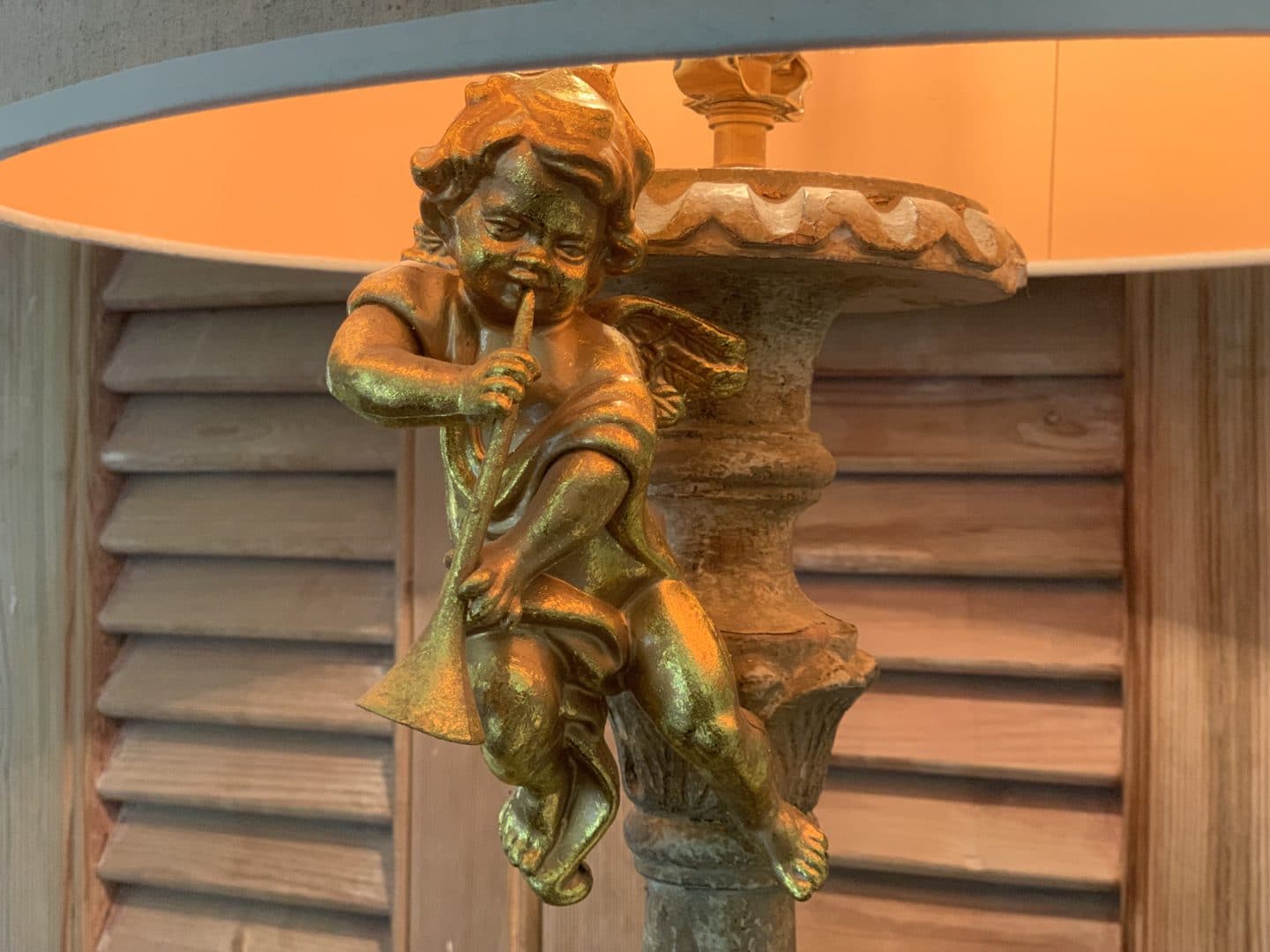 I have a pair of gold cherubs that were Christmas tree ornaments I bought for my first Christmas with James. They're now hanging on each of the lamps next to my bed. It seemed only fitting since he died on Christmas. It's like he watching over me.
How did you acquire the things in your home that are important to you? Did you buy them at an estate sale, inherit them, buy a matching group of things at a furniture store or maybe buy something because you couldn't live without it like I did with Keith and Medicine Crow?