Are you loving the ankle boot as much as I am this season? Don't get me wrong…
I love knee-high boots, but the ankle boot is so much more versatile, and dare I say, more chic. Booties update any outfit by adding a little edge.
Booties come in many different styles and colors, so it's easy to find the right ones just for you. There are lace-up, sock, brocade, fold-over, flat heel, high heel, pointy-toe, round toe, metallic, fabric and animal print booties to choose from.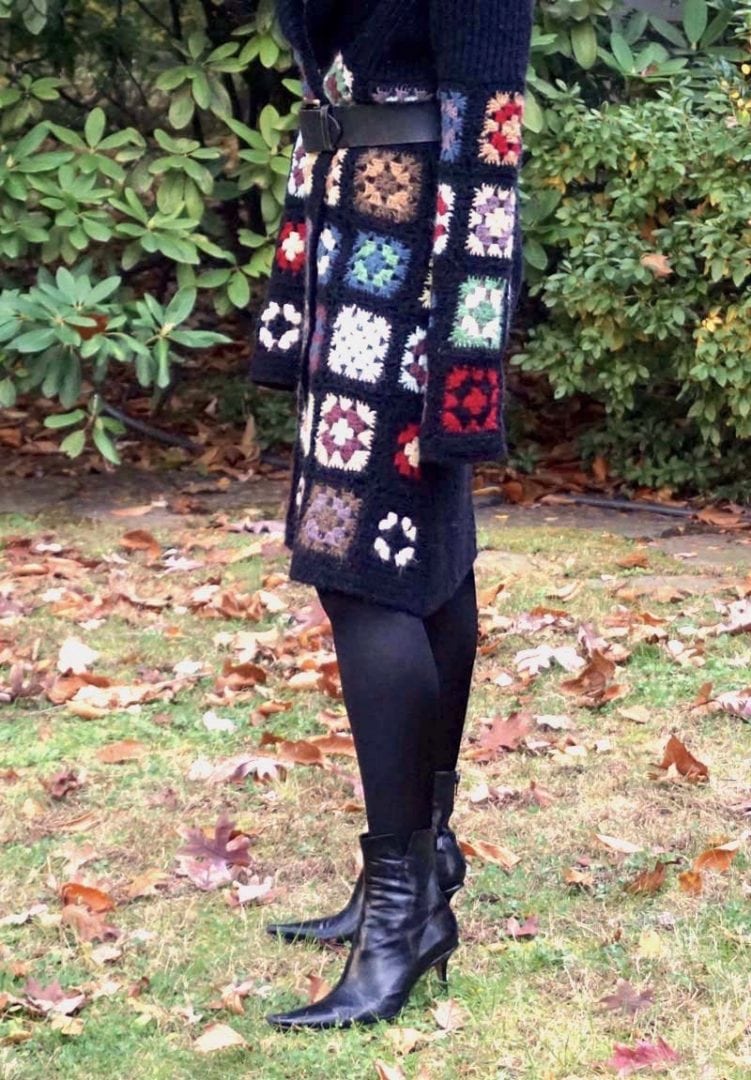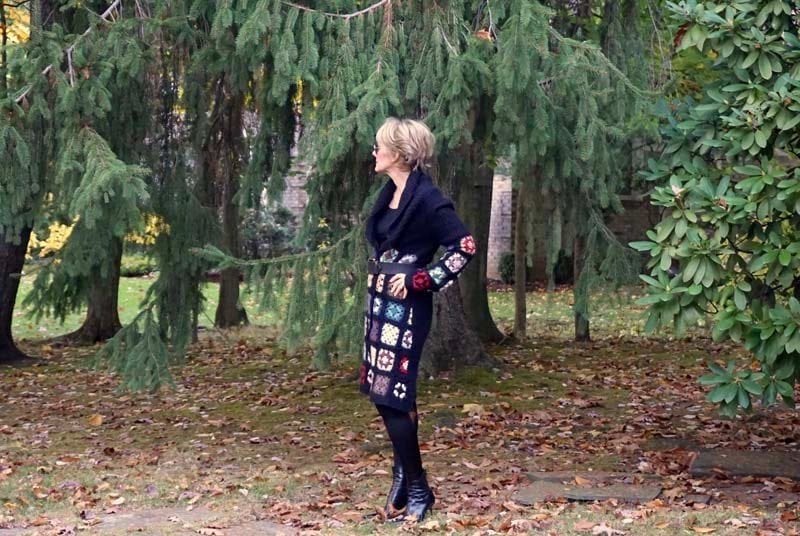 One of my favorite ways to wear a pointy-toe ankle boot is with a dress or skirt. Pointy-toe booties give a feminine, dressier touch. As you can see above, I belted an oversized patchwork sweater dress and paired it with black tights and black, pointy-toe ankle boots. This all black leg makes for a chic look that elongates your legs.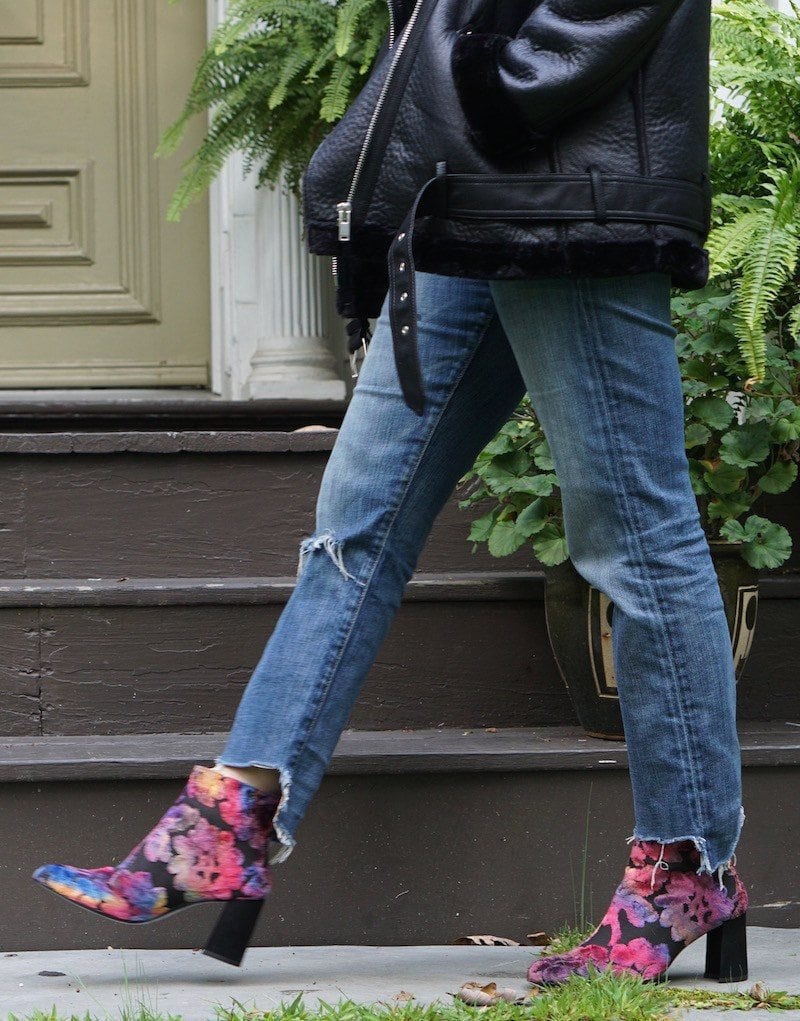 A statement bootie, like these colorful brocade ones, are great with distressed jeans and an oversized leather coat. These boots make the whole look. A rounded toe and chunky heel give this ensemble a casual and comfortable feel.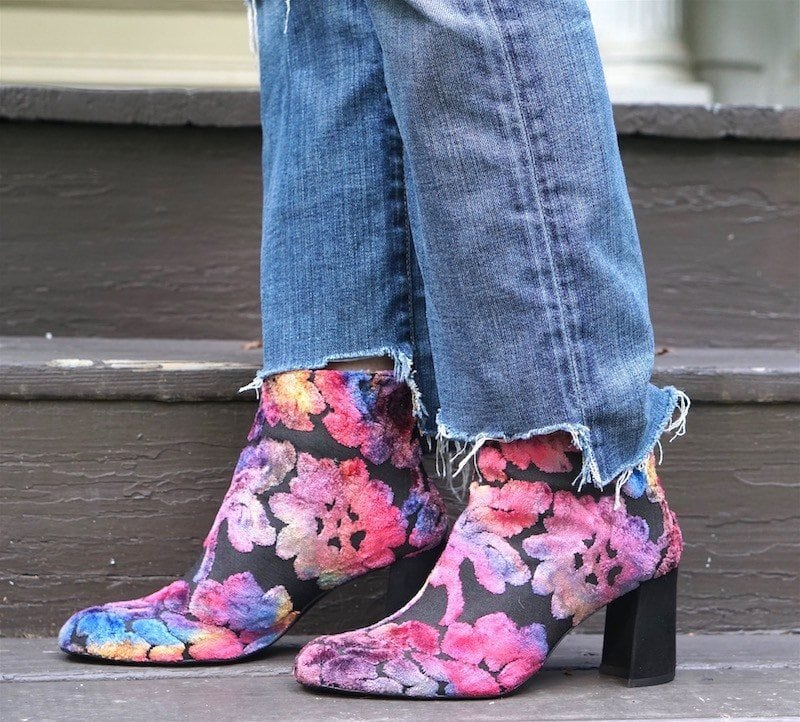 The most flattering style of ankle boot–for everyone–is when the top of the boot hits just above the ankle and are wider than your legs, like these brocade ones. Keep this in mind to avoid the dreaded "stumpy look," which is my fear when wearing ankle boots.
A cropped pant is the perfect item to wear to show off your booties, like these camel, pointy-toe booties.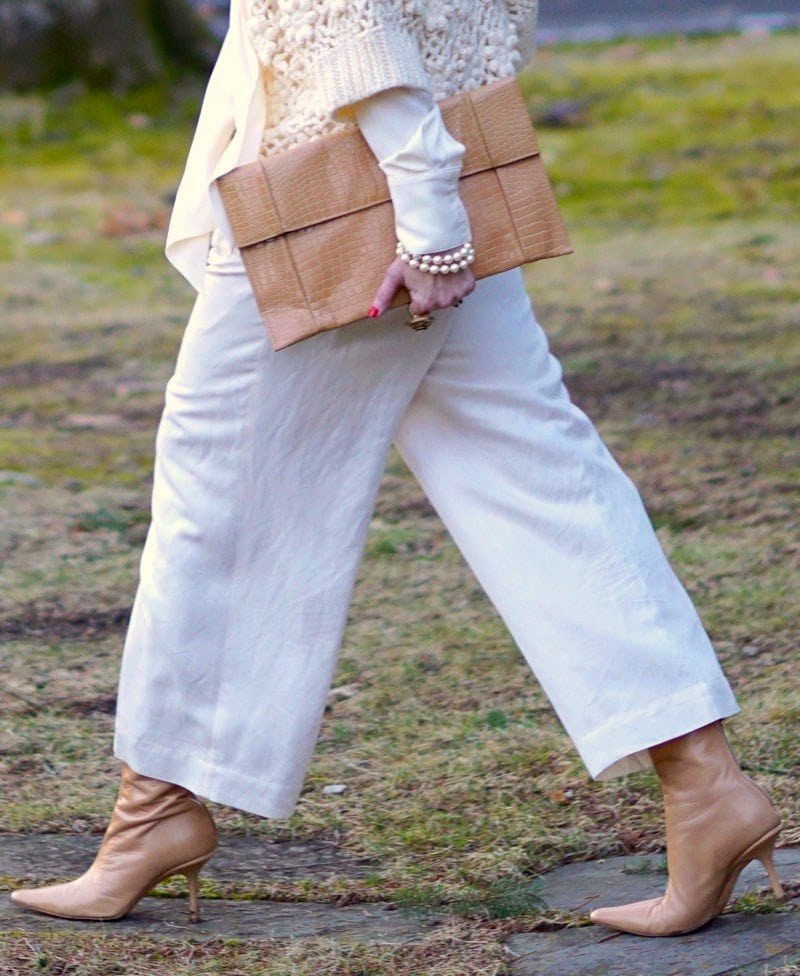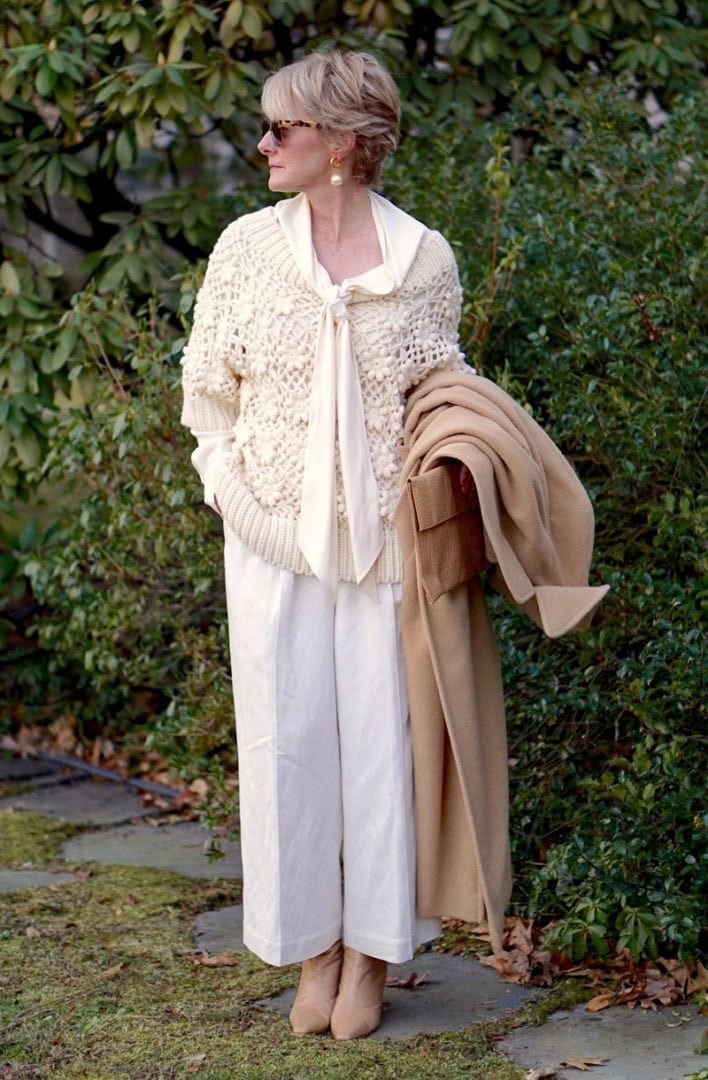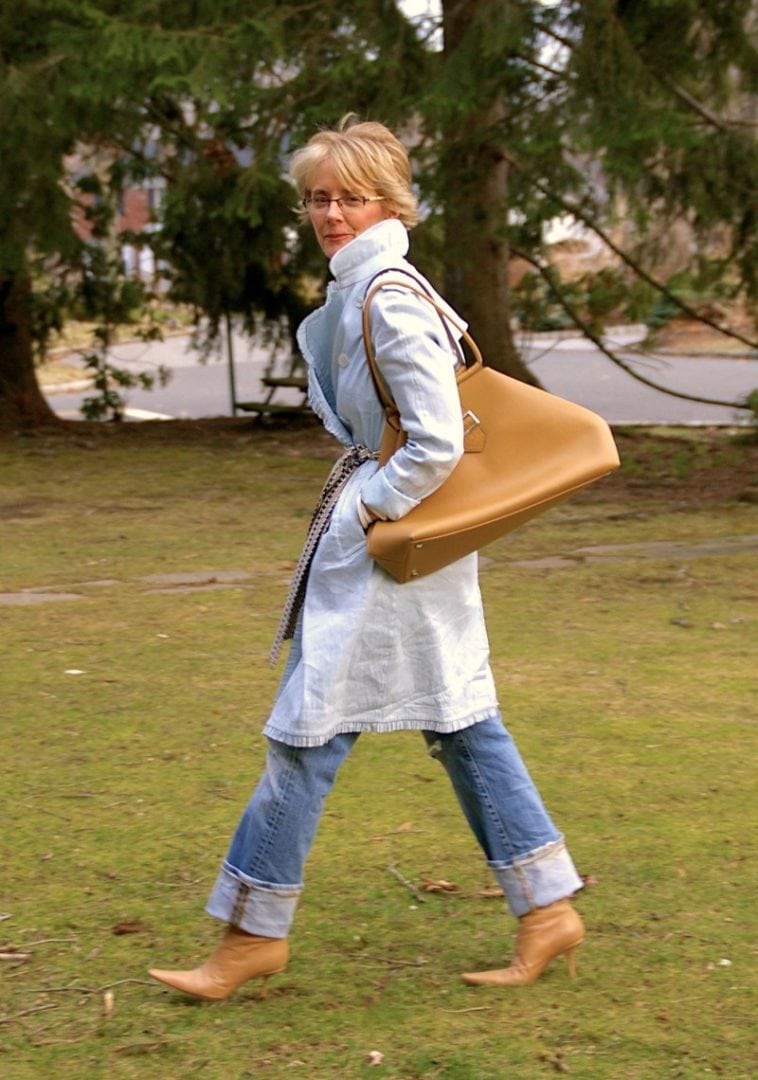 Boots can be dressed up or down. These camel colored, ankle boots are the same boots in the above photos. Worn with cropped off-white pants they have one feel, but when paired with boyfriend jeans they give an entirely fresh look.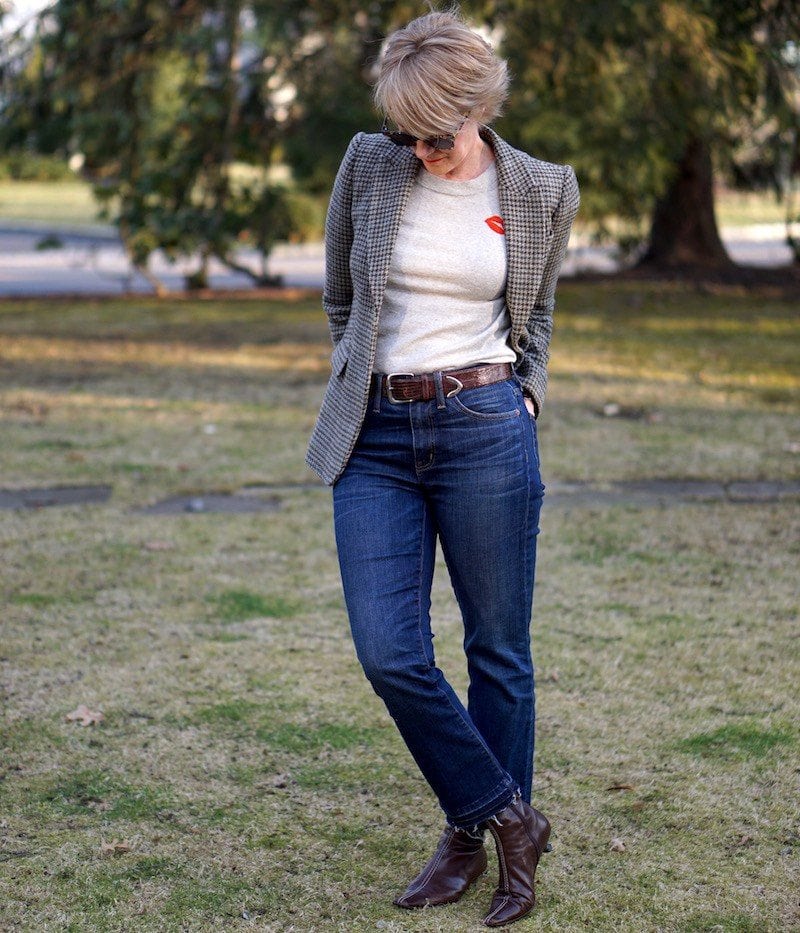 These brown ankle booties are my go-to everyday boots because of their low heels. They are so comfortable, but add that extra stylish touch.
If you don't have a pair, You Gotta Get The Boot. You'll find yourself reaching for them all the time. They're the perfect fall/winter staple to add to your wardrobe.