While much of the country is enduring another Nor'easter, the rest of us are hoping for a couple of spring-like days. Today was one of those days for me and my oh, so talented friend and photographer, Jennifer Denton. When we left San Antonio, it was sunny and 49 degrees. By the end of our day in Boerne—45 minutes north of San Antonio—it was 65 and beautiful but still cool enough for a jacket.
In addition to a few oldies, but goodies from my closet, I wore my new glasses.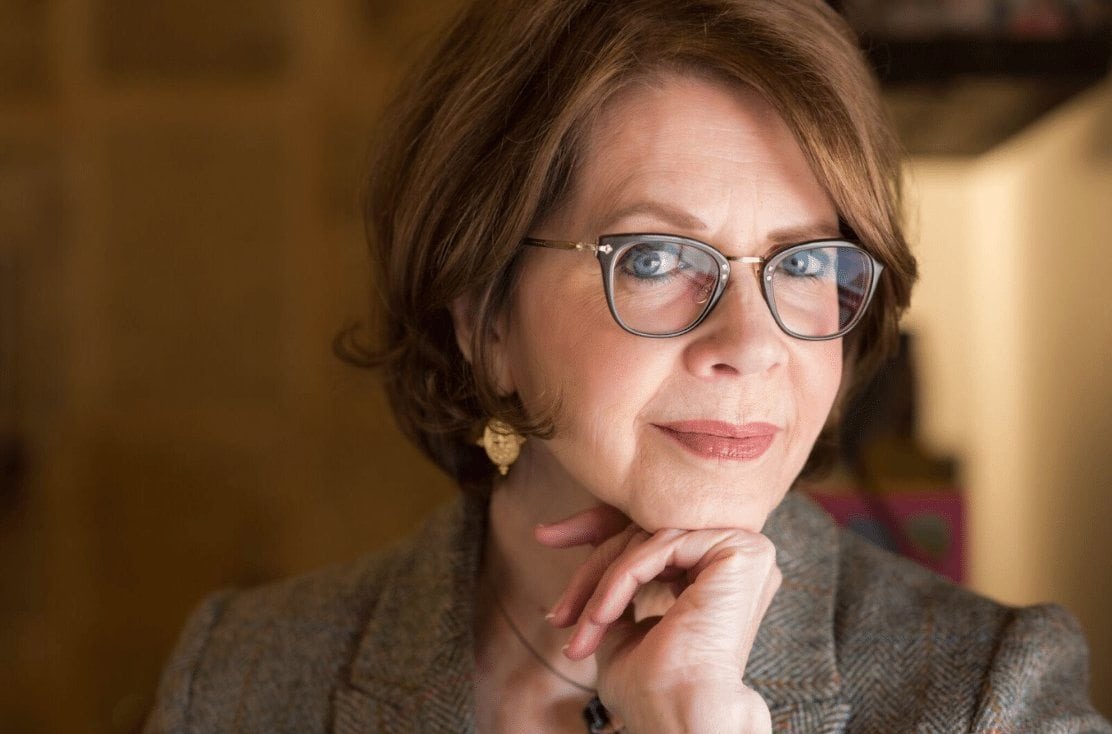 This may be the first time you've seen me with glasses! I'm blind as a bat. When contacts failed to correct my astigmatism, I started wearing glasses full-time. Choosing new glasses and sunglasses—sunshades as the folks in West Texas call them—is more difficult for me than finding a new pair of jeans!
FYI, Oliver Peoples IS NOT sponsoring this post. In fact, they have no idea I'm writing it, but… I LOVE Oliver Peoples frames! I always have.
Earlier this year I stopped by an Oliver Peoples store in New York City, where I met the "glasses whisperer," Paul Chen. In reality he's the Retail District Manager for Oliver Peoples, who just happened to be in the store, but in a nearsighted minute, he found some frames that looked great on me. If you wear glasses every day then you know how important it is to find the right pair that're perfect for your face shape and coloring. These are fashionable with gold metal temple pieces and a darker frame, and I love them! Thank you, Oliver Peoples and Paul Chen!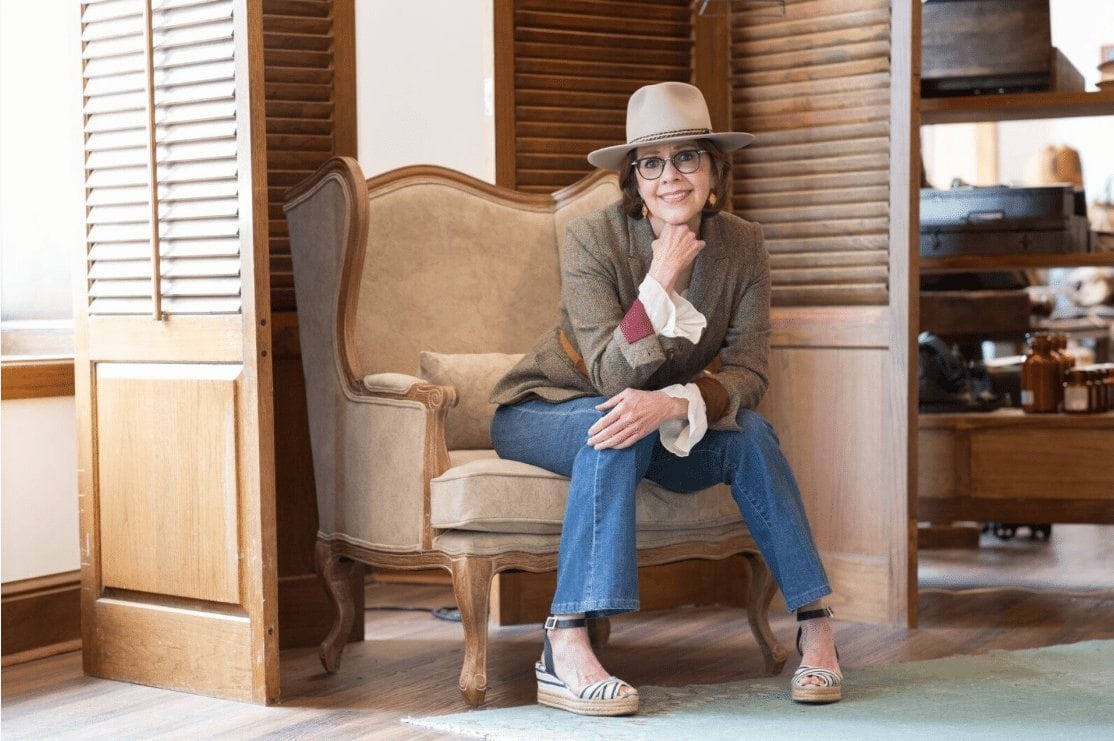 Now to my old pieces… I cherish my espadrilles especially since they fit my skinny feet. I've had them for years, and they're from Tory Burch. Blue and white stripes never go out of style.
My jacket is the only piece of tweed clothing I've ever owned. I bought it at Inès de La Fressange's unpretentious little boutique in Paris. Perhaps it was the wine colored lining or the rust colored, suede belt, but the moment I tried it on… It was mine.
Inès de La Fressange is the epitome of effortless French style. Often cited as the cool, French woman, Inès has been a model, author of Parisian Chic, a Style Guide and former muse to fashion designer, Karl Lagerfeld, who in 1983, signed her as the first model to have an exclusive contract with Chanel.
While I can't say her tweed jacket has infused me with chic Parisian style, it has been a welcomed addition to my wardrobe.
BTW, I borrowed the hat I'm wearing from the men's department in the Dienger Trading Company where we were shooting. I may have to go back and buy it!
Since Jennifer and I were going to the laidback Texas Hill Country, I paired my jacket with the only pair of blue jeans I've owned for the last 10 years. They're from Adriano Goldschmied, now know as AG. Why only one pair? My blue jeans are my scales. When I have trouble zipping them up… It's time to reassess my diet and workout schedule. The blue jeans I bought in my early 20's were my scales until I was in my 50's, and now these are my "second pair of scales."
My rule is: "Don't buy new jeans to fit a bigger body. Make the bigger body fit the old jeans."
Peeking out from the turned back sleeves (a great style trick) of my jacket is an Elie Tahari blouse I bought after chemotherapy, 13 years ago. The elastic around the dropped shoulder is a little loose to wear on its own, but it works great under my jacket.
In addition to writing BRENDA'S BLOG here on 1010ParkPlace, its been fun to be recognized as a fashion blogger. Did you read the wonderful interview designer, Cindy Hattersley, did about me? Thank you, Cindy! My late fashionista mother would be so pleased, even though I'm still wearing blue jeans!!
There's one thing that bothers me about being a fashion blogger: Even if you had a relationship with a brand, what would you do with a new outfit each week? That adds up to a lot of new clothes in a hurry!