After spending the better part of the year helping my son, we finally left on our long-delayed and eagerly anticipated trip west. The farther west we went, the calmer I felt. Monsoon season in Santa Fe gave me a rainbow every day. Nights were cooler and much drier than at home in Austin.
By the time we arrived in Durango, Colorado, I felt myself letting go and…
With no wi-fi service, I absorbed what was right in front of me: a gorgeous view of the mountains outside our windshield and a tiny little stream in front of our site, a run-off from the mineral hot springs just uphill. We could sit on the grass and stick our feet in 90 degree water whenever we wanted!
On a walk I passed an apple tree, its green fruit lying on the ground beneath it. Looking up I saw the tree was full. After picking one up and tasting it, I went into the office and asked the campground host if I could have some and was told to take all I wanted. 
I'm not sure they expected me to come back with a tall ladder and pick to my heart's content, but that's exactly what I did!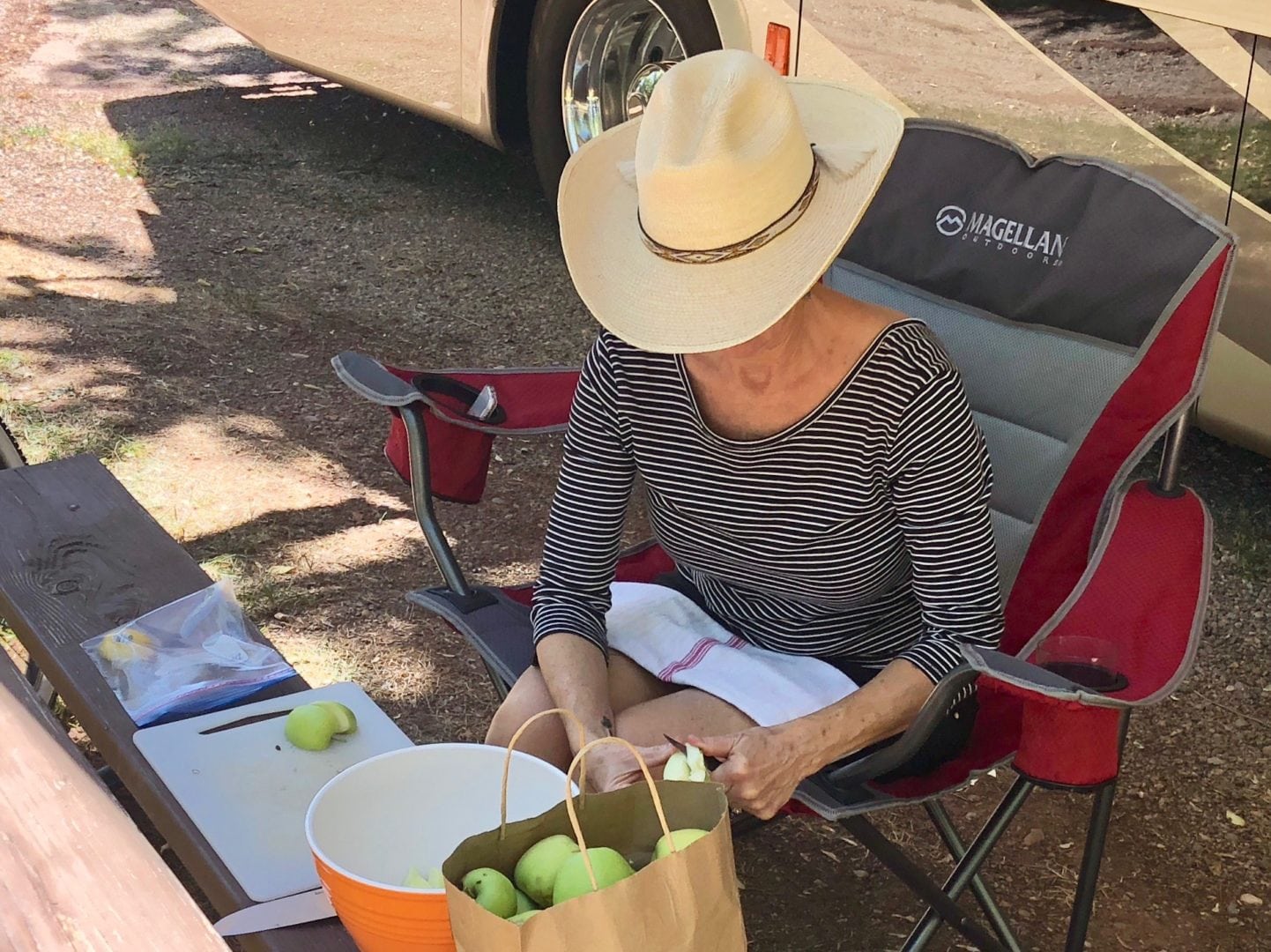 Apples were ripe everywhere. Trees were laden with fruit and people were posting signs and giving them away! I made a large jar of unsweetened applesauce and eight, small jars of caramel-colored apple butter with just a hint of cinnamon, clove and nutmeg. You can still taste the creamy apples.
Some long-lost, and much-adored hippy-home-maker, part of me has resurfaced. In the prepping, slow-cooking, stirring, and canning, I found that "optimal experience" well-known psychologist, Mihaly Csikszentmihaly, discussed in his 1990 classic book, "Flow."
It has been years since I've felt this way… fully present, no pressure, completely content, time passing without awareness.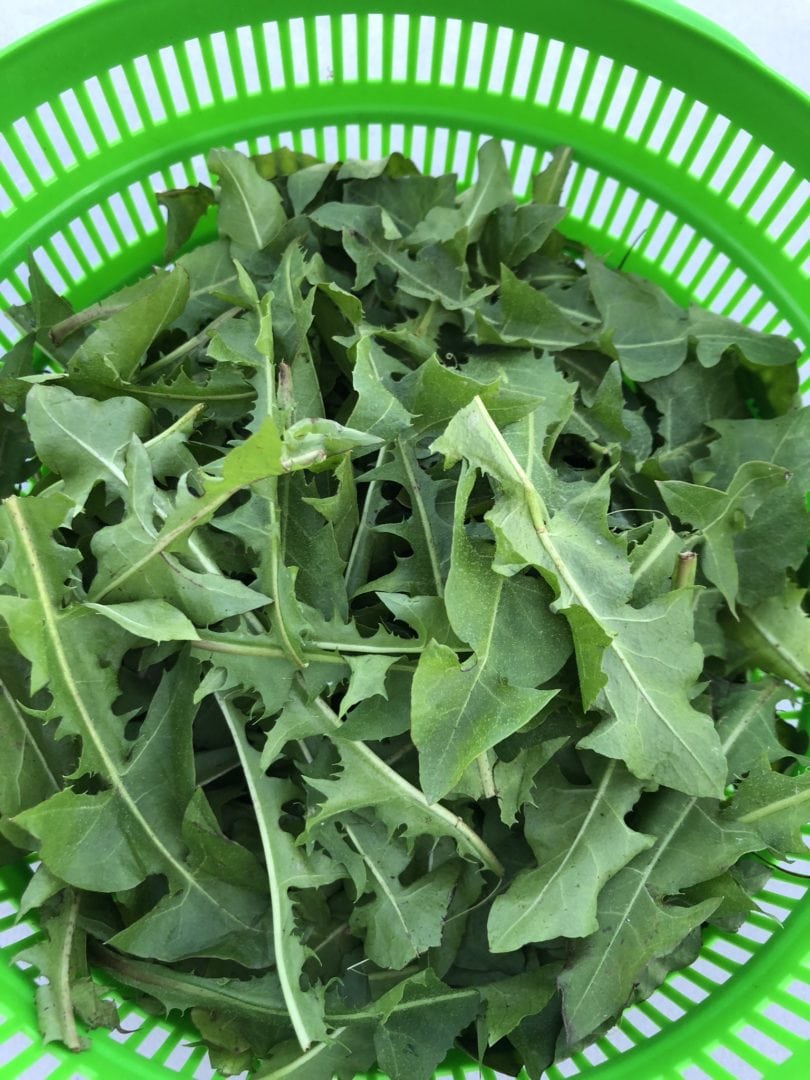 This morning I went outside with my coffee and picked two small baskets of fresh dandelion greens while the dew was still on them. My mouth is watering thinking about how delicious they'll taste sautéed in olive oil and a touch of garlic, the way I think I remember my Italian grandmother-in-law cooking them over 40 years ago. I hope they turn out well, and my memories are correct. Otherwise I'll be just a crazy middle-aged woman eating weeds!
I like this relaxed, no-need-to-accomplish-anything or keep-up-with-anyone state of being. I feel in touch with my Divine Feminine, my Inner Goddess, my Earth Mother… and I'm digging it!
☮️ Donna