I live and work in one of the largest cities in the world, have a lot of wonderful friends, but what would I do without my sweet kitties?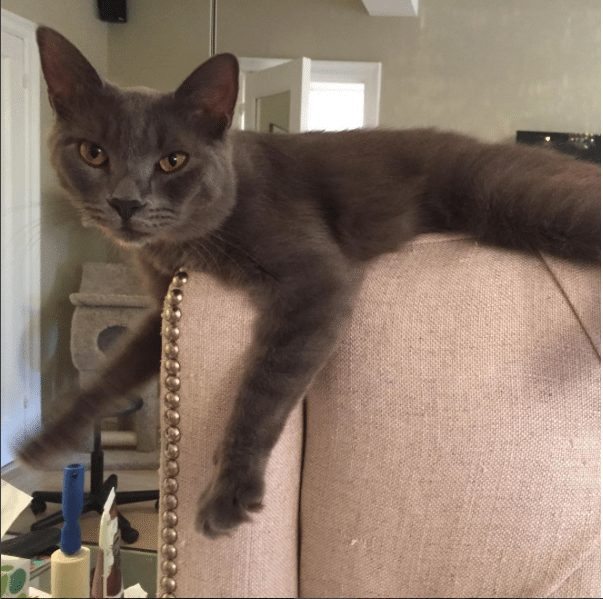 As soon as the sun comes up, Chantilly pounces to wake me up. She stopped in between pounces here. LOL! Looks like she's grabbing the lint roller… I wish.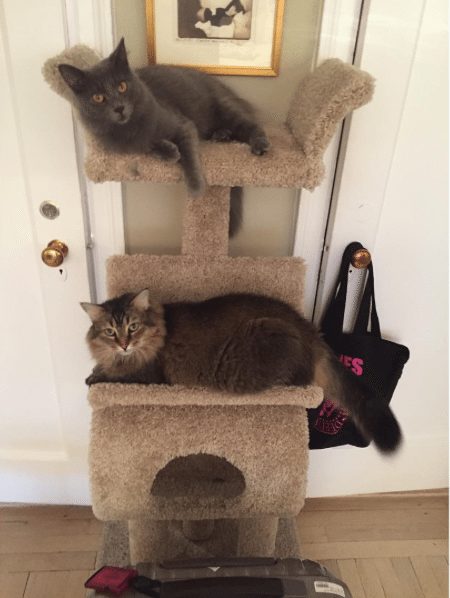 Penny and Chantilly at home.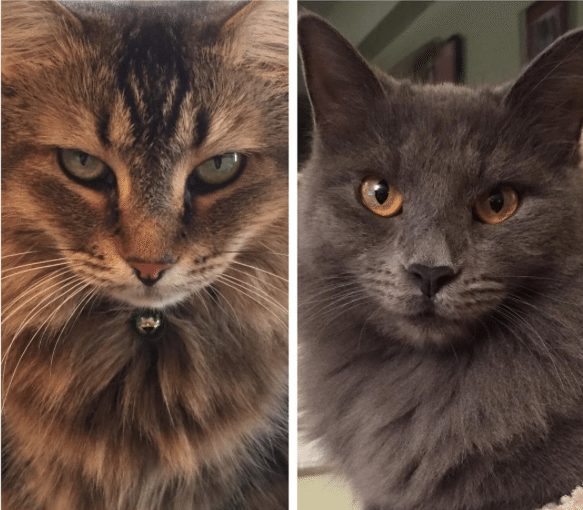 I can't decide which kitty is prettier: Penney or Chantilly. I got Chantilly from City Critters in NYC and Penney from the Main Coon Rescue. In these frustrating times, our pets give us back warmth, love, nonjudgemental kisses and lower our blood pressure.
Chantilly loves her kitty house. She was a year old October, 2016. They need us as much as we need them.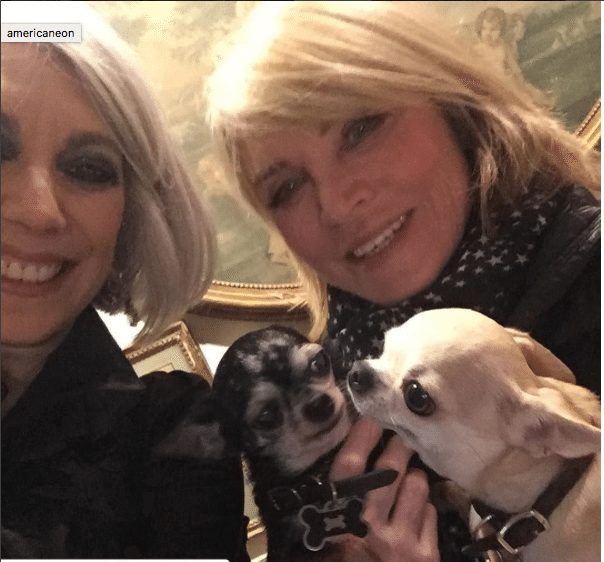 My friend, Lauren Ezersky, and her chihuahuas. Harpo (Oprah spelled backwards) on the left and Norma Jean (Marilyn Monroe's real name) on the right. They're so cute. When they visit me, Penney and Chantilly give them the run of the house.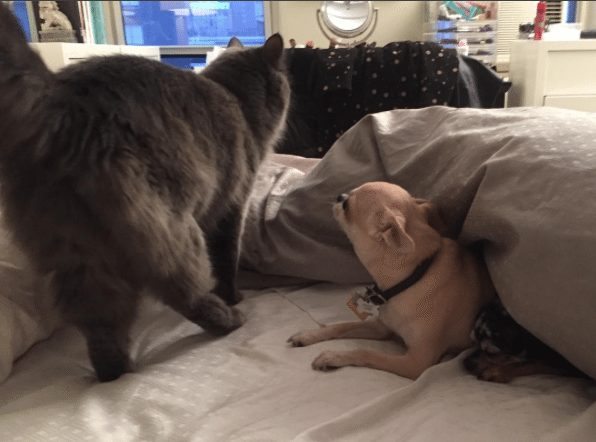 Norma Jean's not having any part of Chantilly! Grrr… Harpo, on the other hand, likes everyone.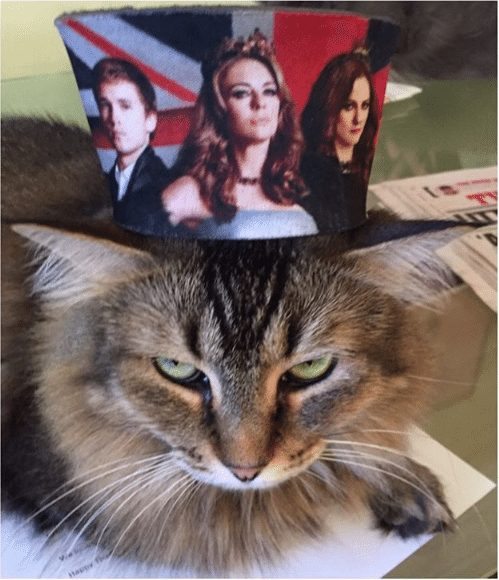 Penney and I are obsessed with "The Royals" on Sunday.