I've never really been a scarf girl. I don't like anything pulling around my neck. Necklaces are fine, but turtlenecks and scarves just bug me… until recently that is.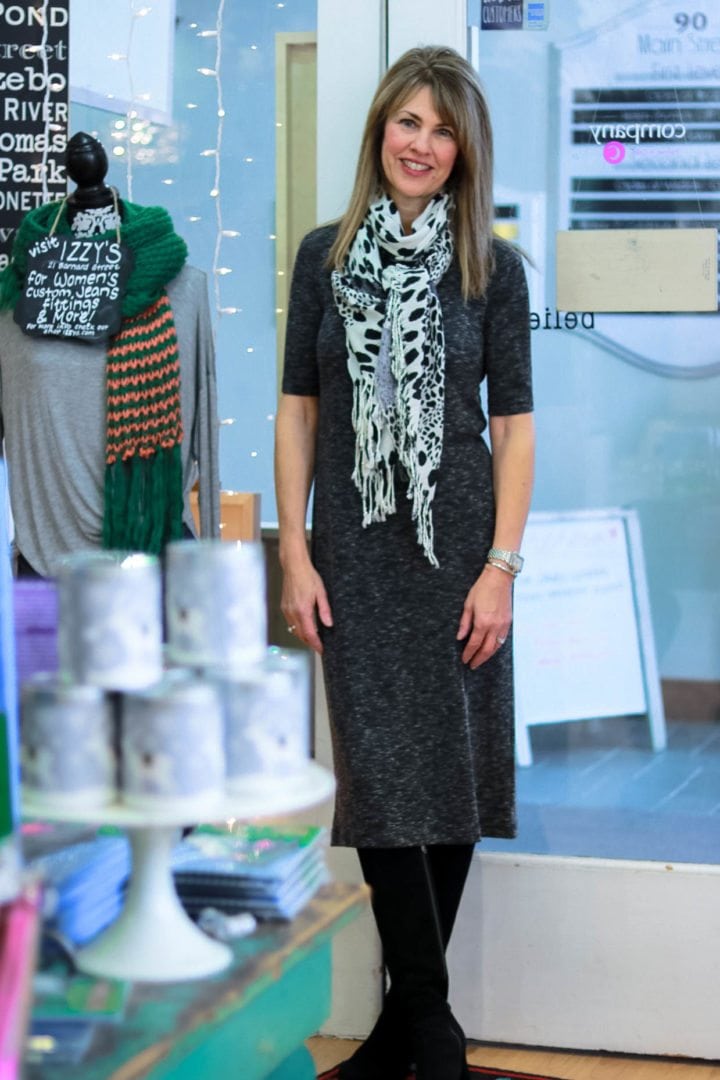 I don't know why, but I've started gravitating towards scarves! The right ones that is. At 55, hot flashes are a serious problem, but a lightweight scarf is tolerable. I also love the way a super simple outfit transforms with the pop of a fabulous statement scarf. Here I'm wearing a knit midi-dress and high suede boots. A watch, hoop earrings and a scarf are all I need to accessorize. You can shop my choices below. Easy peasy. That's my kind of style.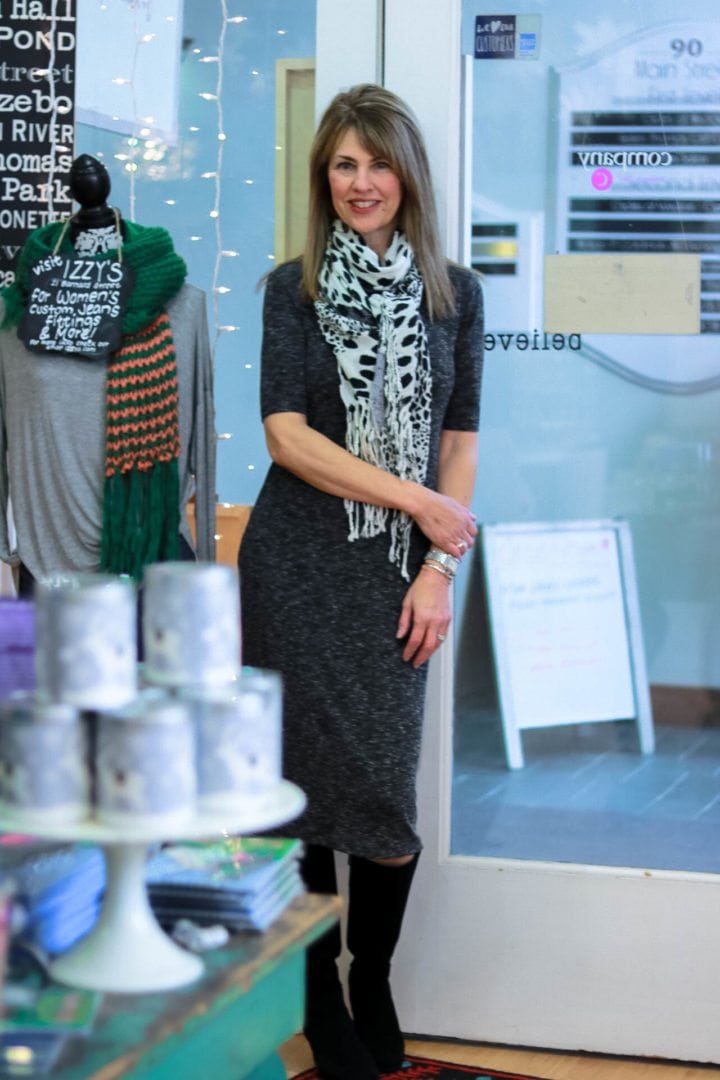 I like scarves that have length without bulk and this bold animal print scarf fits the bill perfectly. It's from a company called Orange Scarf, which is woman-owned and based in Massachusetts, my home state. The line is very reasonably priced and the quality is great. Check them out!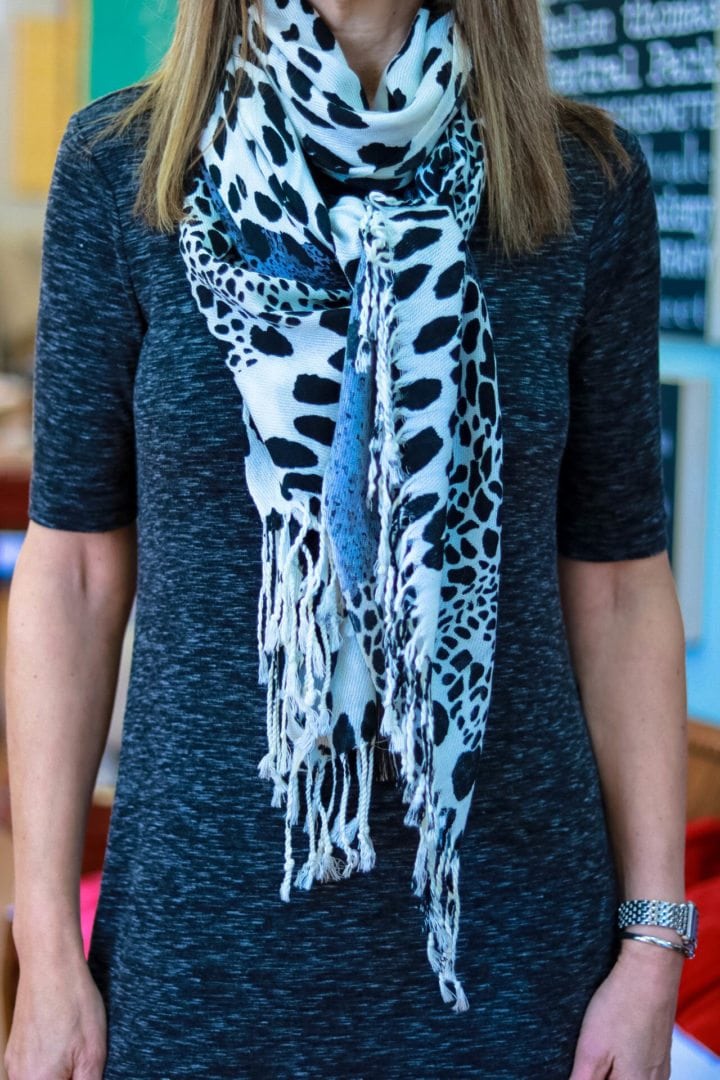 If you need some scarf inspiration, here's a super fun video by my style goddess Wendy, of Wendy's Lookbook. 25 ways to tie a scarf–who knew?
Are you a scarf girl?

XO Susan