Garden Centers are filled with beautiful flowers this time of year. As much as I love flowers, I also enjoy container gardening with unusual plants, especially plants that makes a statement and add interest to the outdoor area.
Whether you have a large yard, or a small patio, sometimes you just need something to jazz it up.
Nothing does that better than a plant with oversized leaves to set the stage. Think tropical plants such as elephant ears, banana leaf plants, palms, etc. Their striking leaves add height and interest.
You can add complimentary plants such as ivy, ferns, coleus and sweet potato vines, or you can just keep it simple with one plant as the main and only attraction. Be sure to select a pot large enough to balance the oversized plant.
Statement planters can stand alone, be displayed in pairs flanking an entryway, or grouped together in a larger setting.
Unique Statement Planters
These gorgeous statement planters are sure to give you inspiration. The first one is by one of my favorite landscape and garden designers, Deborah Silver. Her work is amazing, and I have shared many of her beautiful planters on my blog. If you are passionate about gardening, also visit her other company, Detroit Garden Works.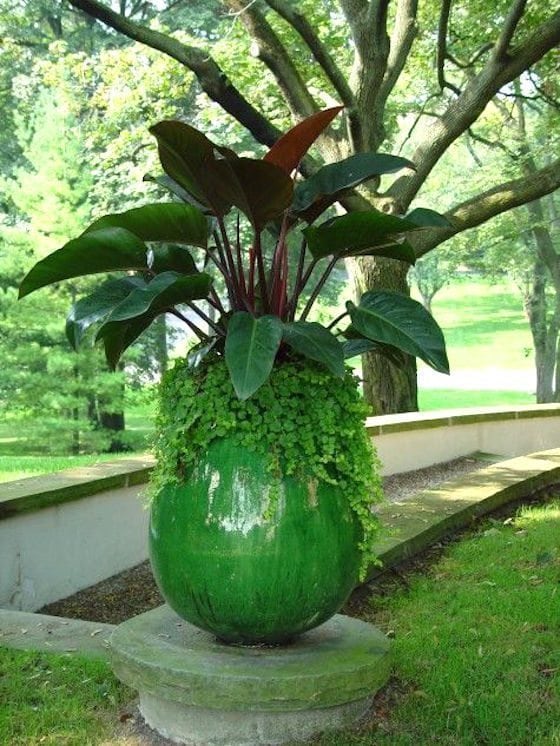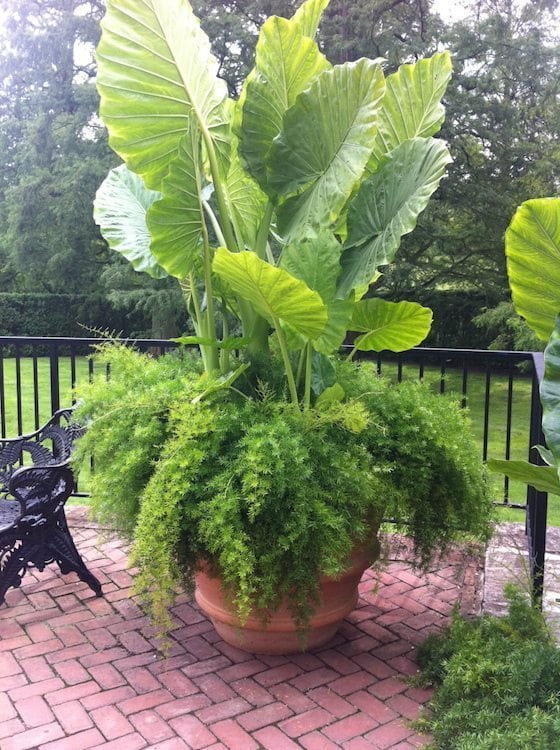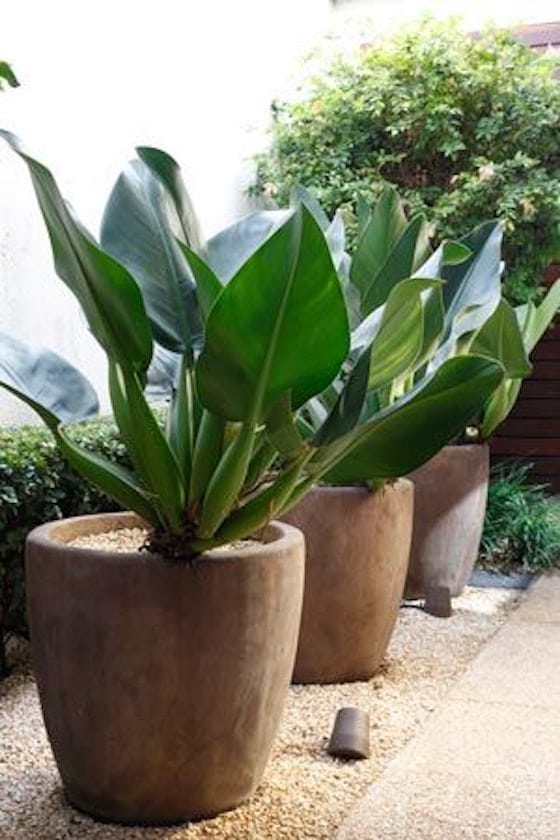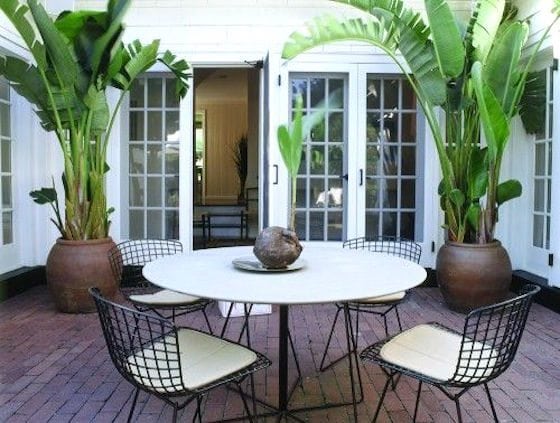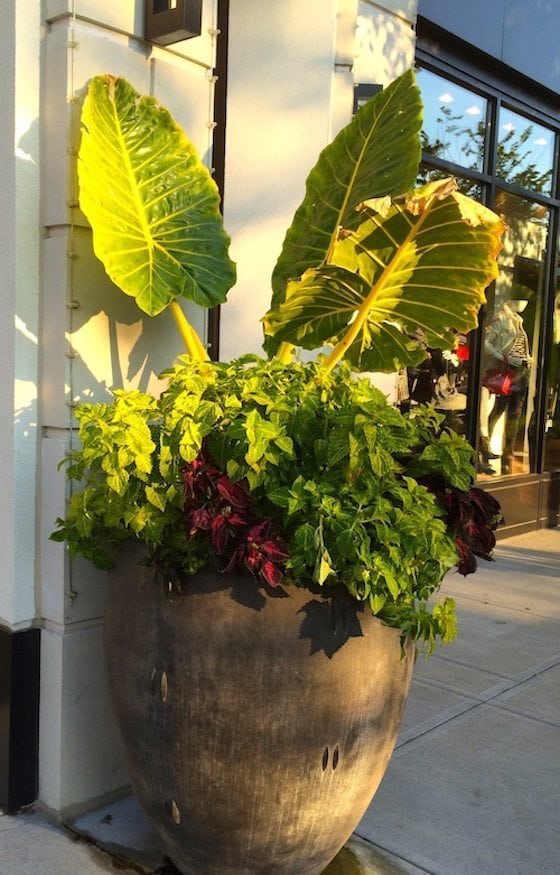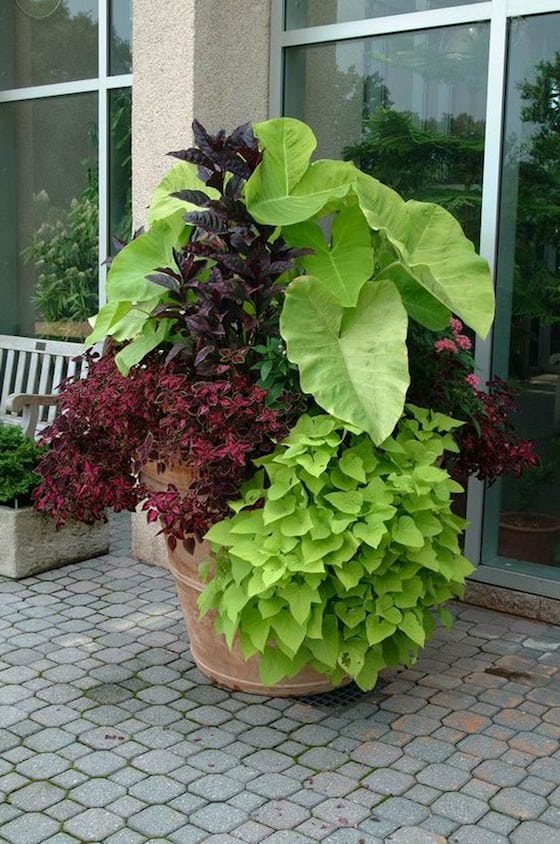 via Crabapple Landscape Experts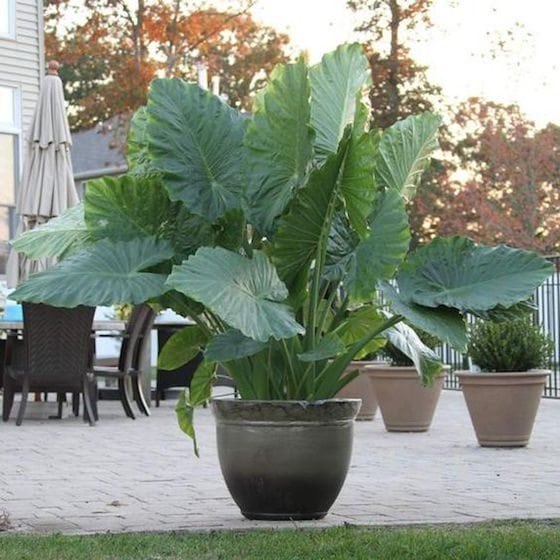 For additional container gardening inspiration, visit these posts from my blog, OMG Lifestyle.
7 Container Gardening Ideas Beyond Summer Flowers
Container Gardening Worthy of Pinning
Boxwoods are Perfect for Pots & Urns
Container Gardening – Adding Color, Greenery and Height to Your Pots
Thanks for stopping by.