Paris and New York have long been considered the fashion capitals of the world, but after my trip to Italy, I had to add Florence to my list. Starting with the Medici's, centuries of Florentine women have left their imprint on jewelry, fashion and footwear. Today's women of Florence buy the best they can afford and keep their clothes. As a result they pair decades of carefully curated closets, together with new laser cut handbags and the latest shoes. Incase you missed my post, FASHIONABLE ITALIAN WOMEN OVER 50, here's a look at what they were wearing when I was there.
Chic Florentine women need look no further for inspiration than Ferragamo's flagship boutique and museum.
Located in the historic Palazzo Spini Feroni–a Medieval palace built in 1289 by the banker to Pope Boniface VIII–the Ferragamo museum owns 10,000 shoes created by Salvatore Ferragamo, beginning in the 1920s until he died in 1960.
During World War I, while the men were at the war front, women were given new social and professional positions. Their clothes reflected the changes. In the 1920s, women's wear featured simpler, more practical lines; trousers were introduced, and hemlines got shorter, revealing a woman's legs and feet that for centuries had been taboo. Enter Salvatore Ferragamo!
Born in a small Italian village, Ferragamo was 17 and already a skilled shoemaker when he emigrated to the United States. Because of the wartime shortage of hides, Ferragamo introduced materials never used for fashion footwear like cork and cellophane. After only three years in America–first in Santa Barbara and then Hollywood–Ferragamo was already famous for making bespoke shoes for film stars such as Mary Pickford, Pola Negri, Gloria Swanson and Joan Crawford.
After 12 years of living in the United States, Ferragamo returned to Italy and began designing in Florence. The shoes and other items on display in the museum have been curated as though they were all on the ocean liner voyage home with him.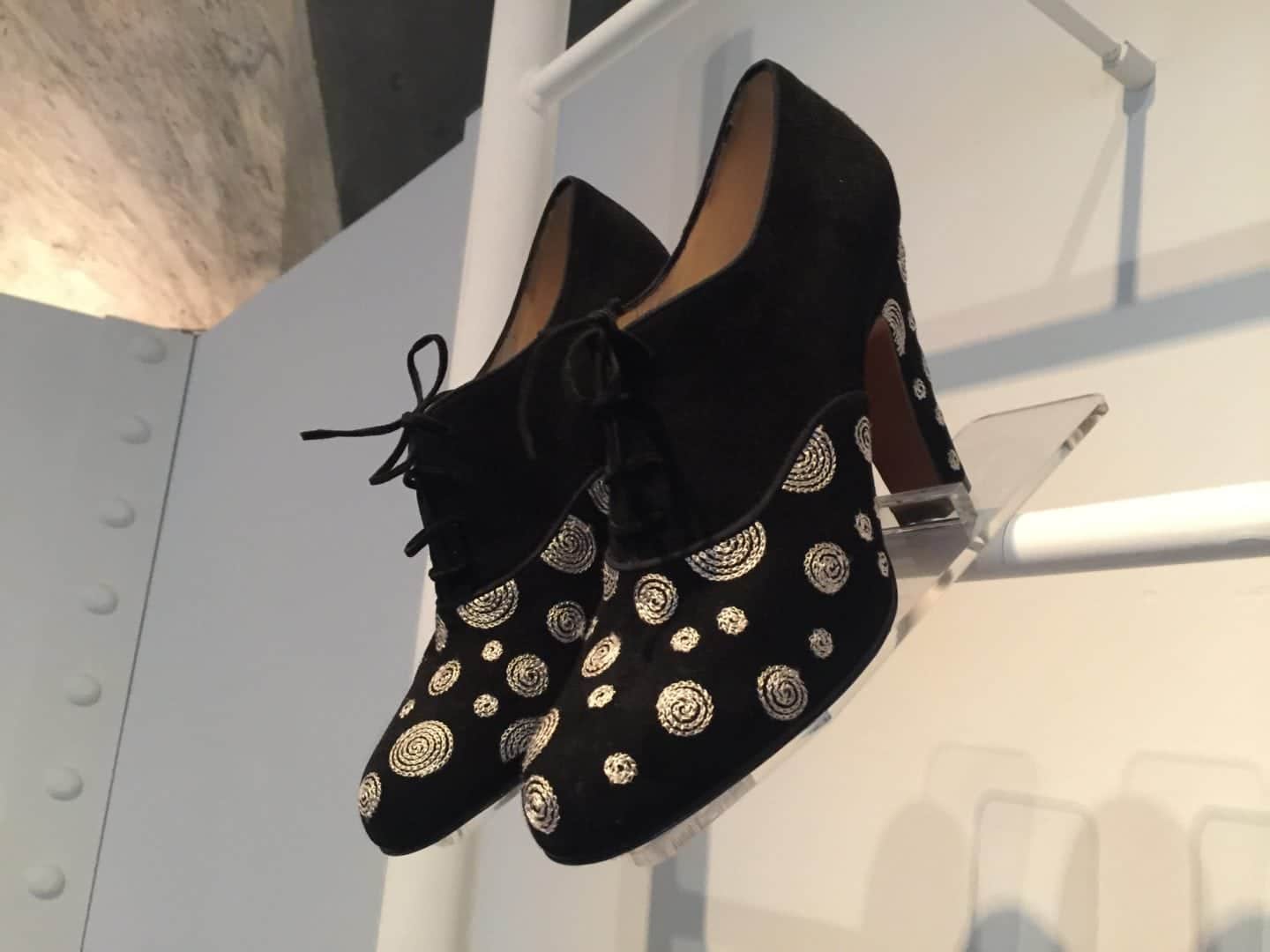 Ferragamo's shoe designs from the 20s and 30s are still modern and chic. Don't you LOVE this black suede pump from 1929 with the gold thread design?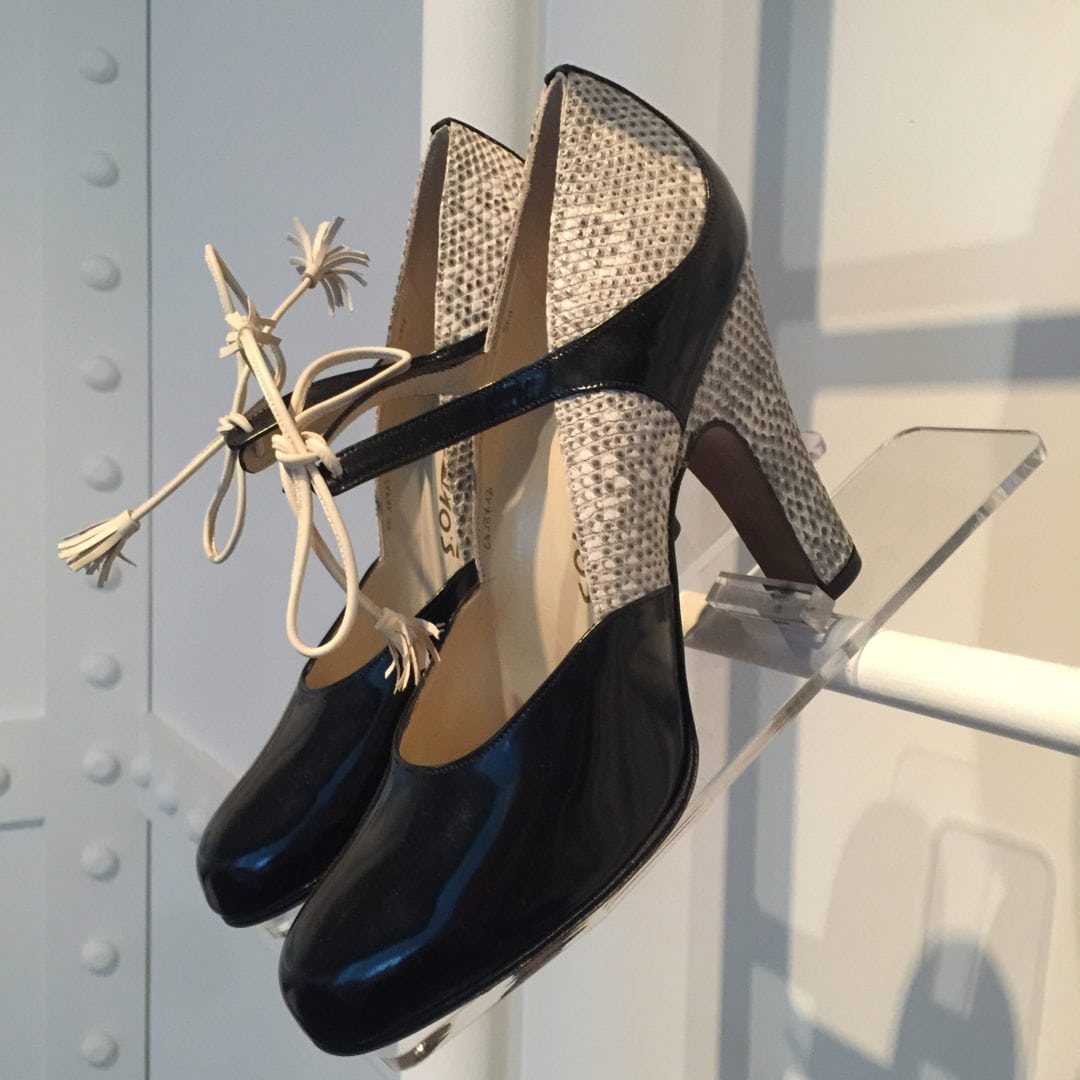 Or how about these shoes from the late 1920s with patent leather toes and snakeskin heels and uppers?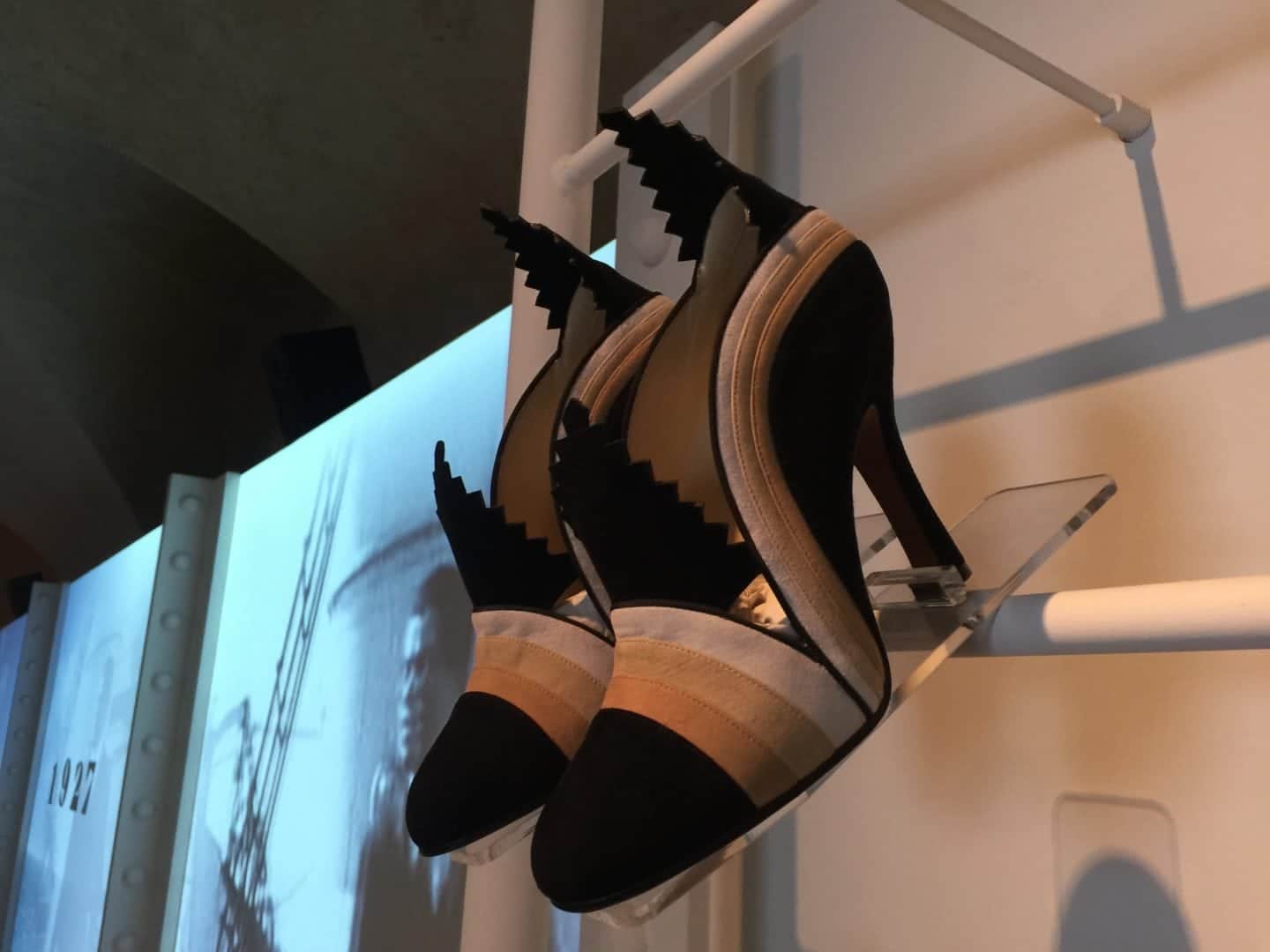 This pair of suede shoes from 1925, with a fan motif around the collar and heel and wavy stripe decoration, look like something Lady Gaga would wear, today.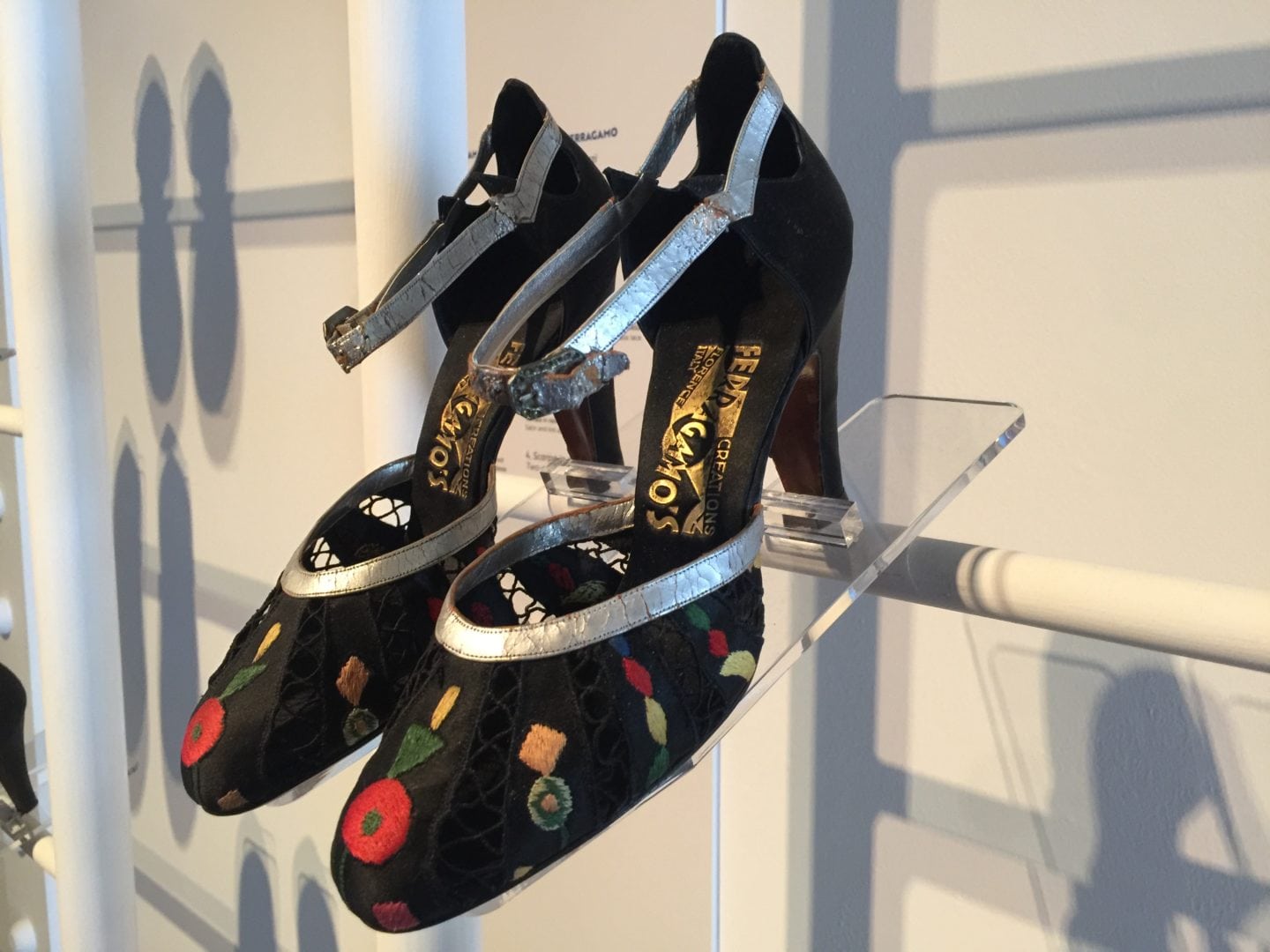 This black suede and multicolored embroidered design with a rhinestone buckle was made in 1929, for Hollywood star, Mary Pickford.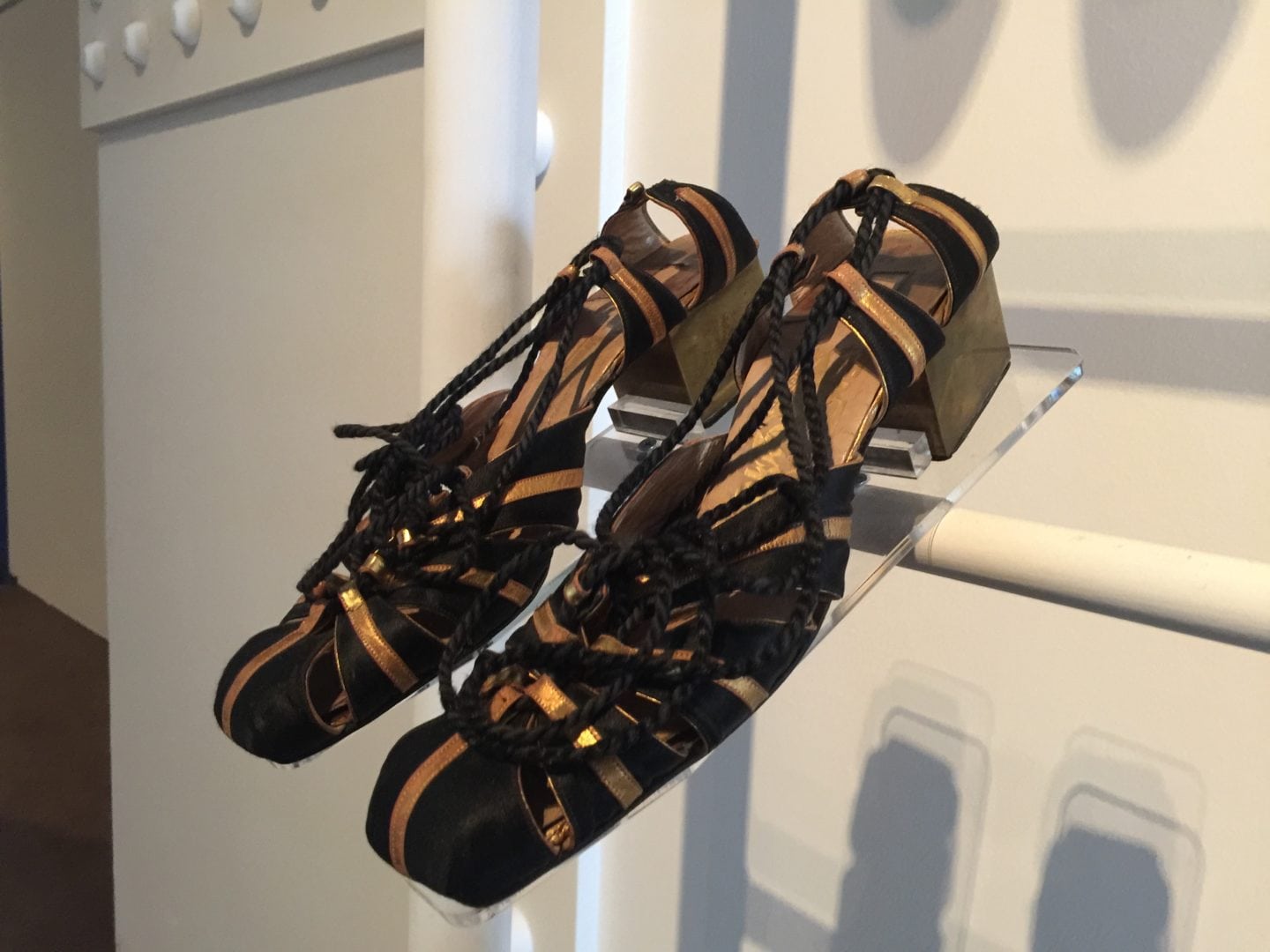 The upper portion of these 1930 Ferragamo sandals is made from satin and kid, while the heel is gilded brass and the ankle straps are silk passementerie cord. They belonged to Countess Alessandra della Gherardesca Spalletti.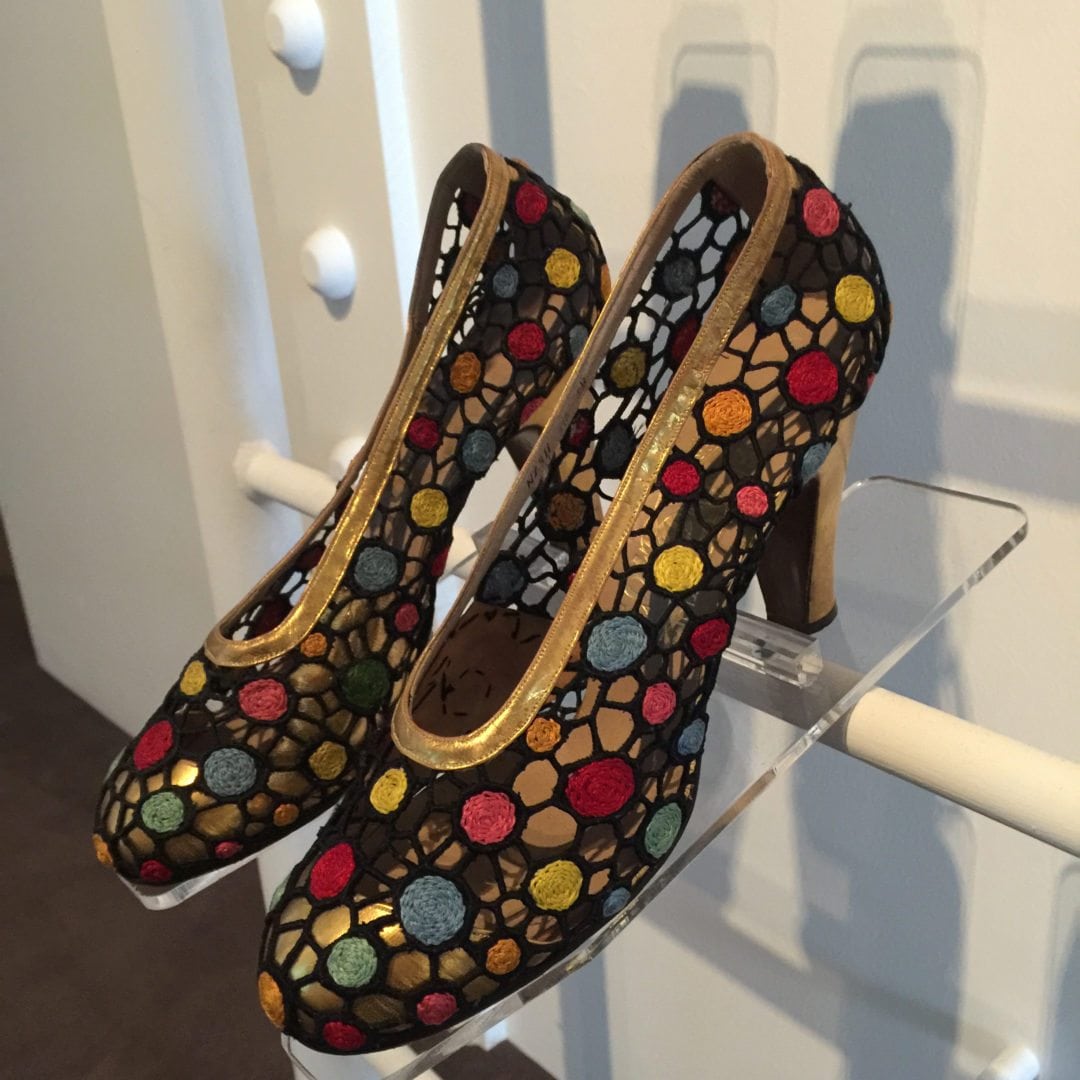 The Décolleté "Iride" pump from 1930, features embroidered Tavarnelle lace with gold kid toes and uppers.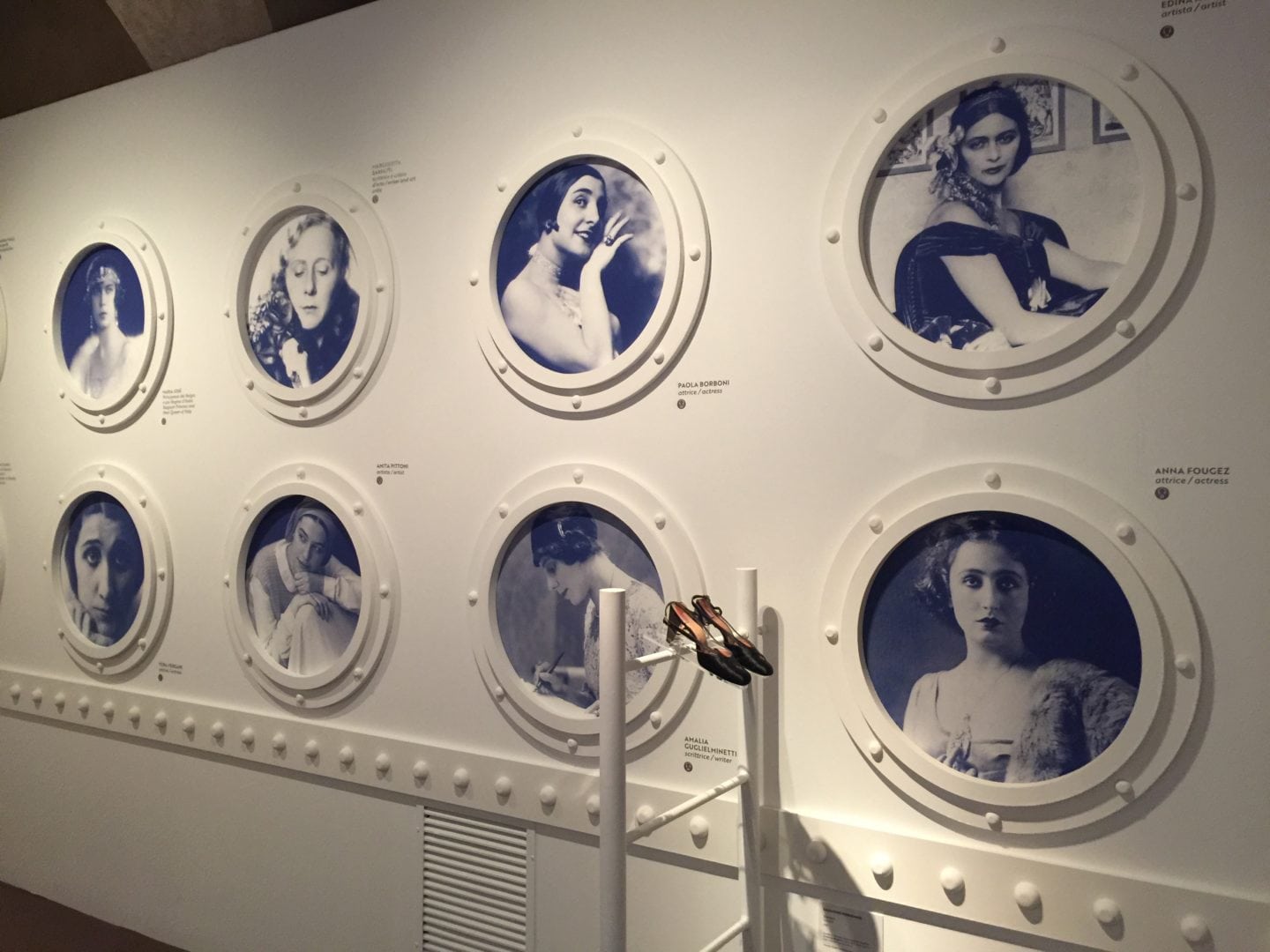 The Ferragamo museum also features different social and cultural themes from the times that influenced Ferragamo's designs, especially paying homage to women in creative fields.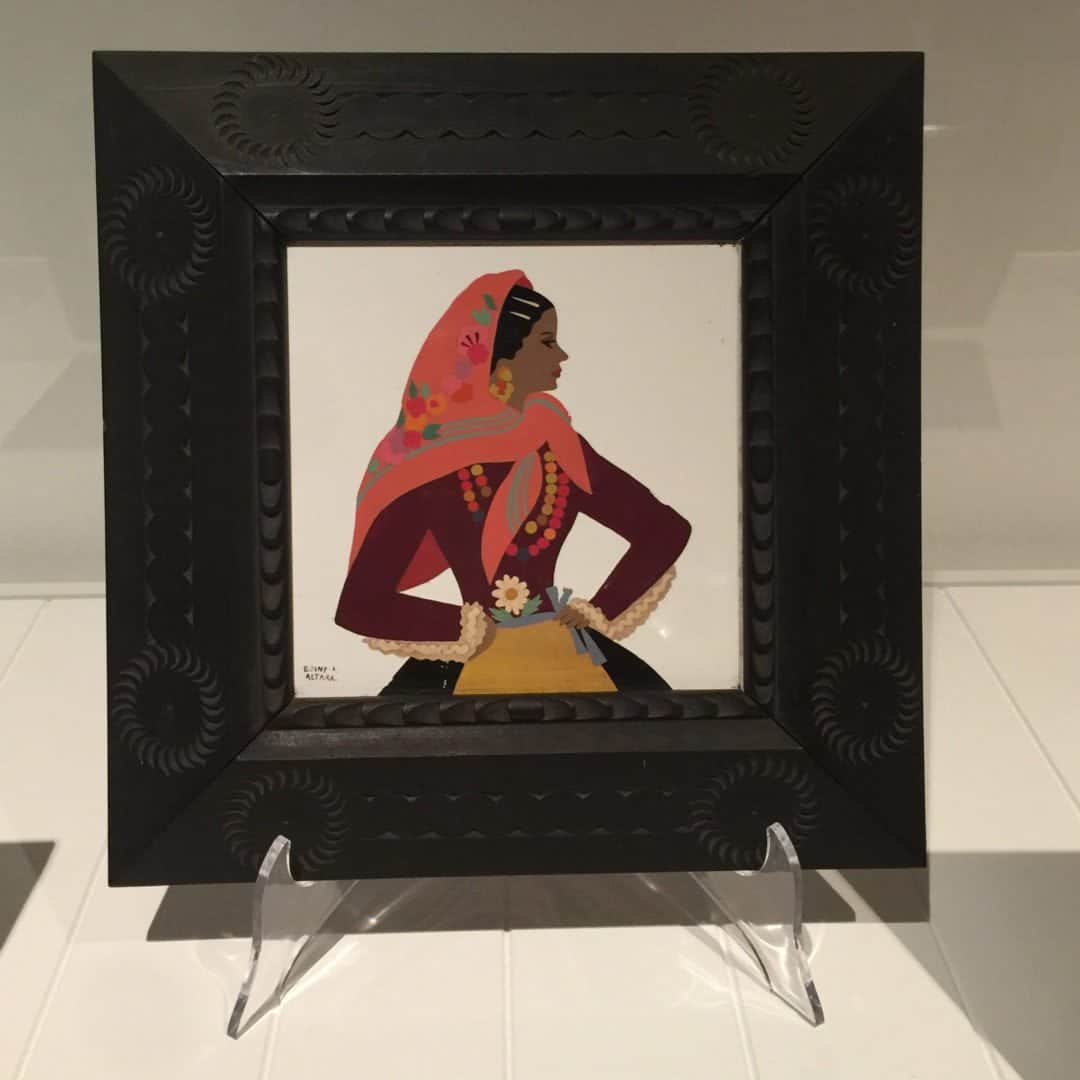 Many of Ferragamo's early shoes were inspired by this painted and glazed terra-cotta tile of a Sardinian woman's colorful outfit in the original carved wooden frame by Edina Altara, c. 1930.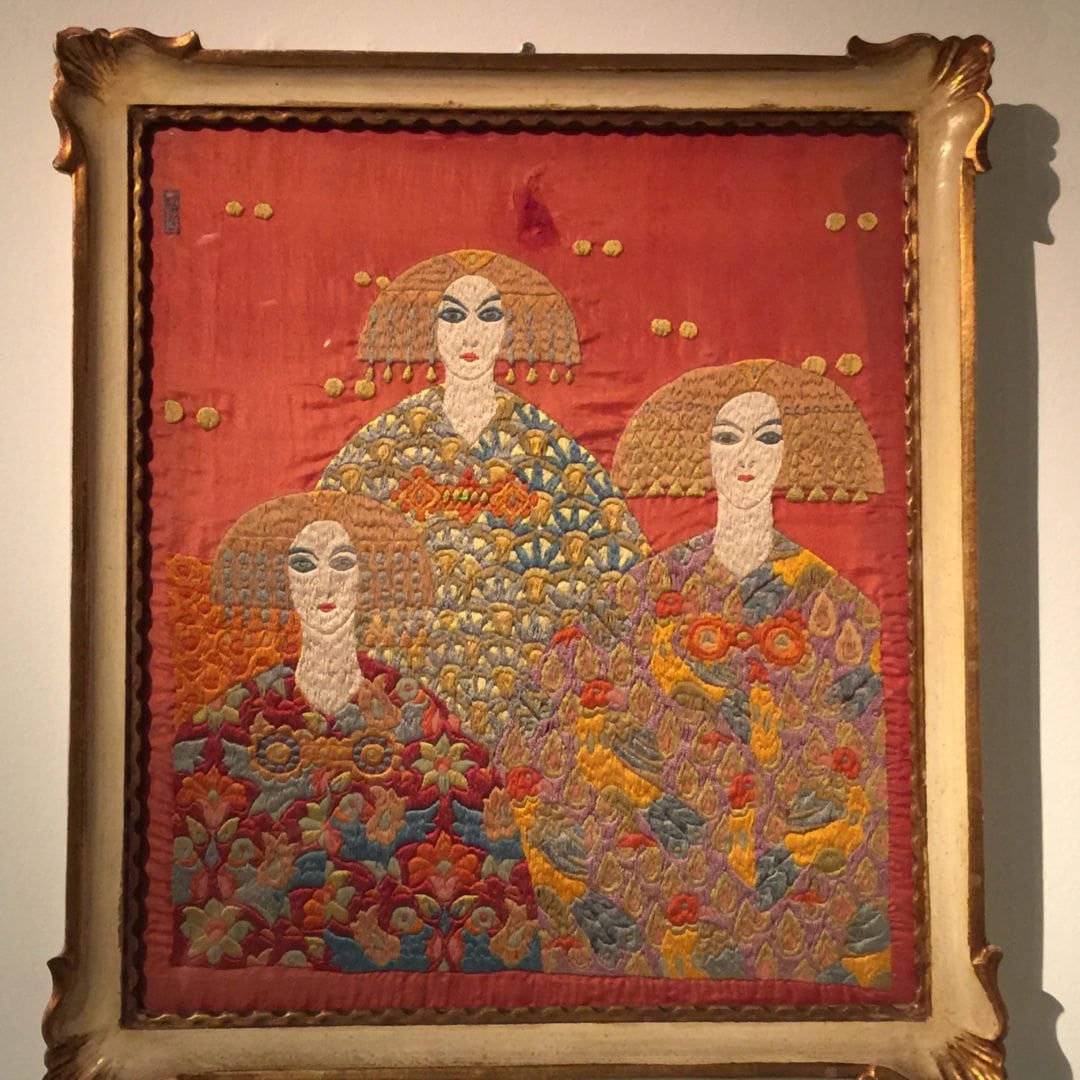 One of my favorite pieces in the museum's collection is "Tre taste di donne," Three heads of women," a large embroidered piece on silk done by Vittorio Zecchni in 1919. Again, you can see the influence on young Salvatore Ferragamo's beautiful embroidered shoes from the 1920's.
Whether it's a mixture of materials, beautiful ankle ties, elevated platforms or gold heels, Ferragamo would be pleased to know his legacy lives on.