People laugh when I refer to my cardboard box money, but they always understand what I mean. They may call it a retirement fund or their 401(k), but we've all been saving so we won't have to live in a cardboard box under a bridge somewhere. 
Most of the time I'm good at managing my money, but sometimes I'm not.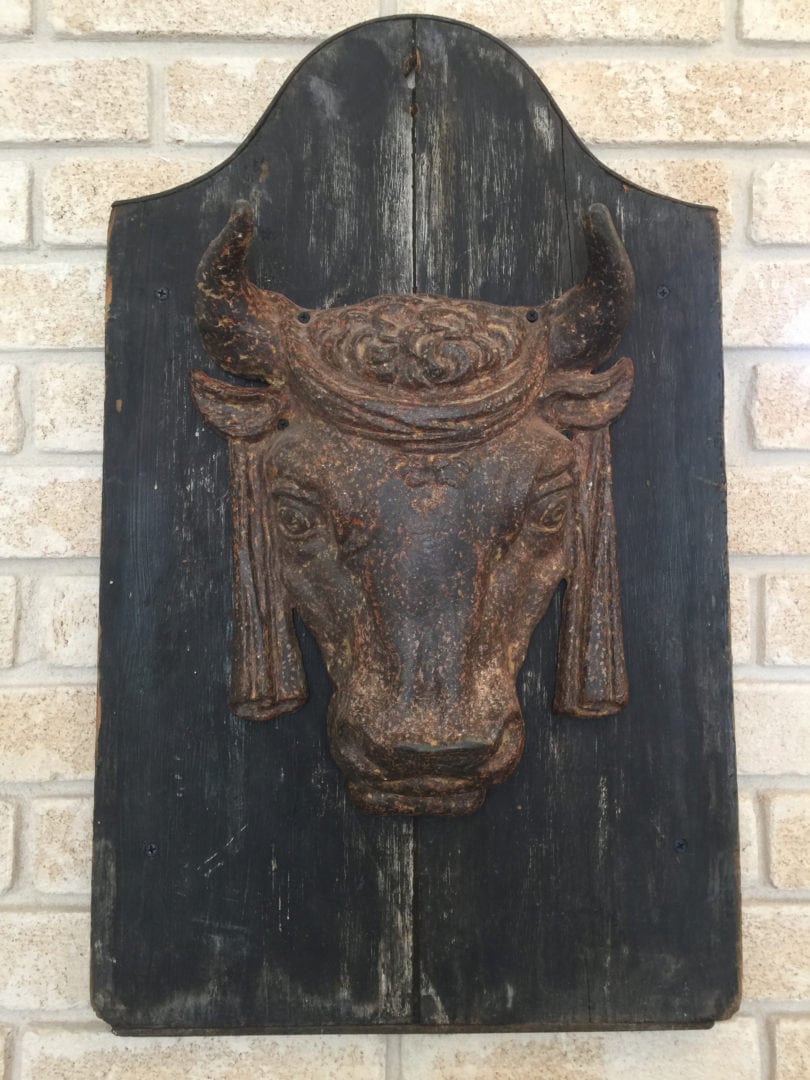 Like a couple of years ago when I found a 200-year-old, iron, cow head that once hung over the door of a charcuterie, a French butcher shop. Let's just say it wasn't cheap, and I spent even more to crate it, pay customs and ship it home from Paris. As a Texas girl, you'd think I could have found a cow head closer to home…
To my credit I've emptied all four of my storage units! At a $1,000 a month, my cardboard box money is breathing a sigh of relief. Half of what was in storage was meant for the house my late husband and I never got to build, and some of it was mother's. Some of my things I sold back to the antique dealers I bought them from, and the rest I sold over six months at two, local auction houses. 
The front elevation of the house we were going to build before my husband died. Except for the sink on the left, these pieces were in storage.
I'm not telling you anything new, but our kids aren't interested in our stuff, and more than likely… We're not going to sell it for a great price, plus all the consignment shops are full and might as well say "The Boomer Stuff Store."
Want some unsolicited advice? Just sell your stuff and don't look back! It doesn't hurt as much as you think it will.
Don't agonize for months and years about how much you paid for things, how much you think it's worth and how much you want for each piece. Instead focus on the wad of cash it's costing you to keep it in storage and keep you from downsizing. That was the advice I got from my darling friend, Nick Dawes, Founding Appraiser for Antiques Roadshow and Vice President of Special Collections for Heritage Auctions in New York. Of course if you have some important pieces, check with experts like Nick, but don't hold your breath about getting the prices you want on those, either.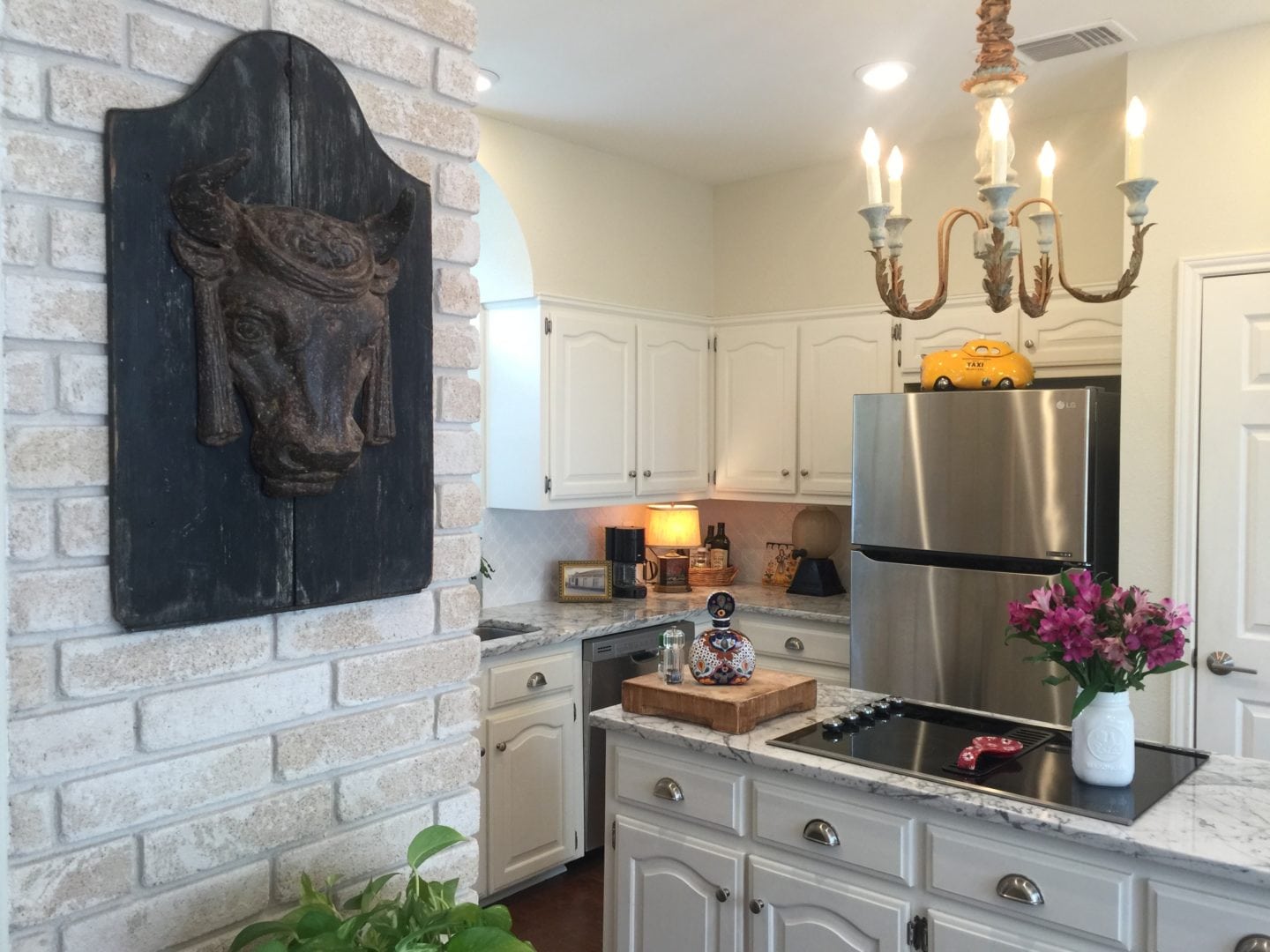 The yellow Taxi on the fridge is really a cookie jar. My friend, Rob, and I have always referred to it as "Sid" because it says "Sid's Taxi" on the side. He was with me and my first husband when we bought it in an art gallery in Santa Fe. To the left of the fridge is an old Orange Crush dispenser from the '30's… the kind you would have found at a drug store soda fountain. My first husband bought it in an antique store in a small Texas town. The chandelier is one of a pair I had made for the Little House at the ranch. So many memories!
Sure you can hang on to everything, thinking you'll sell it–piece by piece on Craig's list–but that's a pain in the butt plus, again, there's a glut of Boomer things on the market. You also run the risk of inviting wackos into your home! It happens! Everything else I took to Goodwill–for a tax write-off–or called Junk King. Upfront they tell you they'll pickup ANYTHING, but dead bodies.
After all of this I'm left with roughly 10 percent of my things which are now in my garage in cardboard boxes that only say, Office, Library, Closet… not even which closet. At least James had the good sense to label–in detail–the things he packed like "Ski Wear, Goggles, Boots, Ski Caps." All the important stuff.