I have been growing out my grey hair for a year. I was really curious to see how grey it was, and I hoped I could cash-in on the silver hair trend! A couple of pixie-cuts later, and I love my new color!
This led to the need for new headshots, since all of my social media photos are with red hair, and, they're five years old. I got a referral from a friend and booked a session with a photographer in a sweet little town north of where we are staying.
I arrived early, so I took advantage of the cool morning to walk around the town square and dispel my jitters, looking in the not-yet-open storefront windows. When I came to an interior design store called Diva, I stood transfixed, practically drooling over the perfectly  displayed furniture and decor. It was like Alice's Wonderland.
I must have looked like a safe bet – my hair and makeup done, a black sheath, and platform sandals – because the manager, Martin, came to the door, unlocked it, and invited me in!
He told me the story of how he came to be manager: He wanted to work there so much that he showed up day after day, offering his help. When it became obvious he wasn't going away, they hired him. 
I told him about growing up in my father's interior design store, and my favorite place was the basement where all the drapery and upholstery fabrics were kept. In the late 60's, early 70's, I made slouchy shoulder-bags and long, fringed vests out of pieces of tapestry. I'd bring home silky scraps of embroidered fabric and custom-patch the knees of jeans, or exaggerate my bell-bottoms by opening the seam, adding the embroidery piece, and making them huge!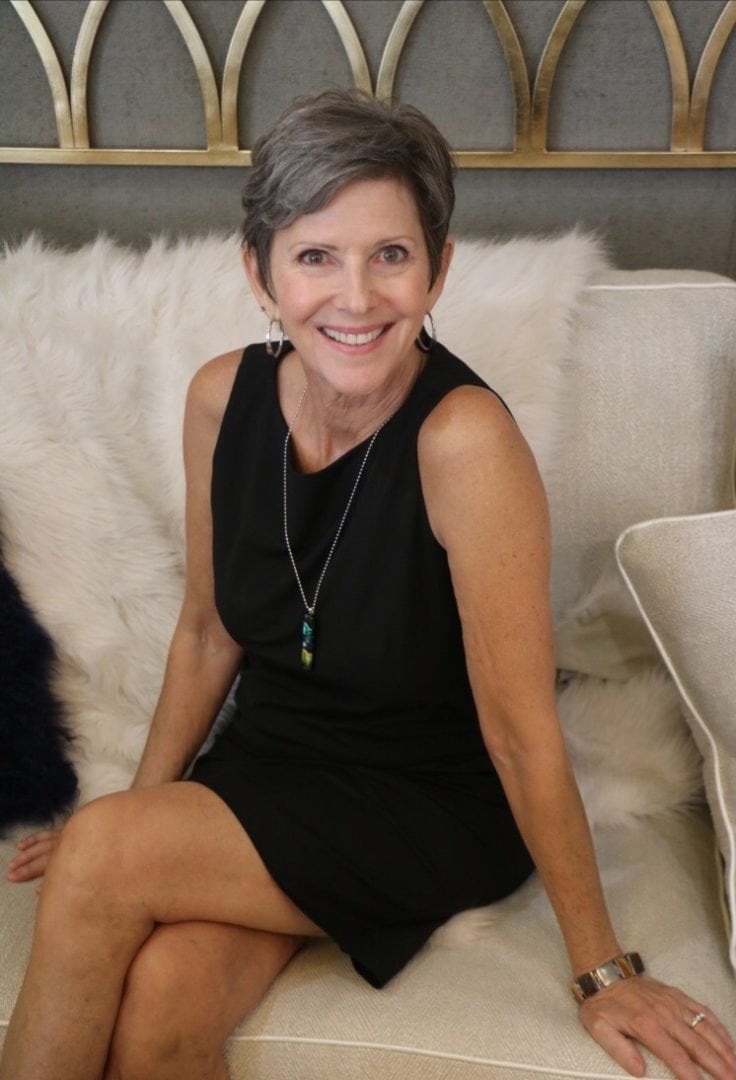 But here's the best part… When I told Martin I was meeting a photographer for a headshot, he invited me to use Diva as my backdrop. Why would I refuse such a kind offer? I am very pleased with the photos; I felt like a diva, and I am certain it's because of the gorgeous environment. In it's own way, it was like "arriving" and going home, all wrapped into one!
If you're ever in Georgetown, Texas, stop by Diva and visit with Martin and Blanche. She is the charming redhead. They'll treat you like long-lost friends, too.
XO Donna