In order to build a great wardrobe we need to know how to become smarter, more disciplined shoppers. Here are three rules of thumb that will give us the biggest bang for our buck and make us look good at the same time. For starters we need to buy the best quality clothes we can afford, but what does "quality" mean?
Clothes are like men: If you're looking for "Mr. Right Now," by definition, he won't be around next year. The same goes for clothes.
THINK QUALITY OVER QUANTITY
Buy clothes that will look good and keep their shape for years to come; the stitching will hold up, and the fabric doesn't outline every lump and bump on our body. 
I'm reminded of what my friend, Mark, said about a good-sized woman, wearing a thin, ankle-length white sweater: "From behind it makes her look like a dented refrigerator." While it wasn't the kindest thing he could have said, he was right. If she'd bought a sweater in a heavier weight fabric—and in a darker color—she would have looked 1,000 percent better, plus she'd have gotten more wears for her money.
Generally speaking natural fibers like cotton, linen, wool and silk are better looking garments than manmade "poly" fibers. They drape, hang and hold up better. That said, some natural fibers blended with spandex look great as well. 
If it's not good quality, don't buy it, even if it "seems" like a bargain.
I waisted $11 on a t-shirt that was literally Mr. Right Now. By the end of the first wearing, the black dye had come off on my face, neck and chest, and I could see light through the fabric where the black had been. I knew better, but I was trying to be more frugal. On the flip side… We all know not every designer label can justify its outta' sight price tag. 
Somewhere between cheap and ka-ching, ka-ching are good quality clothes.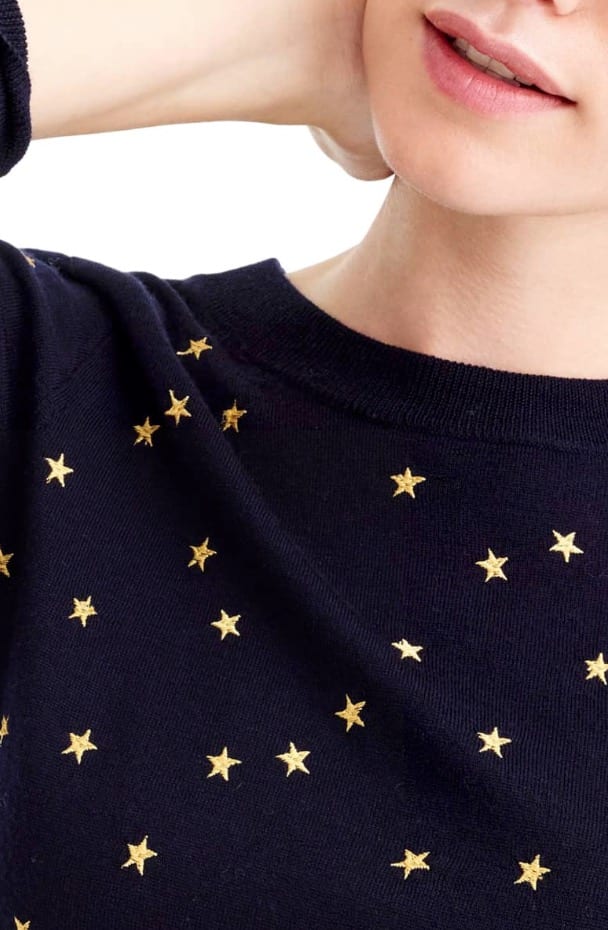 I love this quality sweater from Nordstrom's! I've included it below.
DOES IT MAKE YOU FEEL GOOD ABOUT YOURSELF?
If it doesn't look good on you and make you feel great about yourself, don't buy it. Whether it's a blouse, pants or something you'd wear to the gym, only buy things that are flattering on you. If you're not sure… Don't buy it. Like buying cheap clothes, you'll be throwing your money away because clothes you don't love… You won't wear.
BE A REPEAT CUSTOMER
We all want more brands that look great on women over 50. That doesn't mean we might not find something that looks fabulous on us at Forever 21, but… probably not.
I'm a firm believer we teach people how to treat us, and clothings brands aren't any different. 
If we want better quality clothes that look great on us then we need to support brands we've bought clothes from—in the past—that made us look great and were worth the money. Chances are those brands are still making the kind of clothes we like. Most of my clothes are from the same handful of brands, because I know their clothes look good on me. The real issue for me is whether I can afford them, but…
I'd rather have fewer clothes of higher quality.  
Here are some quality brands that aren't the cheapest, but they're not ka-ching, ka-ching clothes either: Anthropologie carries lots of different brands at varying price points; JCrew, Gap (Sharon Stone has worn their clothes to the Oscars twice), Loft and Nordstrom's always have a wide variety of quality clothes.
I've put together some sweaters so you can compare quality and prices.