A few weeks ago I moved all of my slides and photographs into wicker baskets, and now I can't find the photo I wanted to share with you. So much for organization… It's a picture of me on Christmas Eve when I was 22. In the photo I'm barefoot, curled up on a teal-colored, velvet sofa at the George V Hotel in Paris. I was wearing the same black dress I'm wearing in these current photos. I'll keep looking and if I find it, I'll post it next time. In the mean time, Christmas reminds me of Santa and gifts. Have you done all of your shopping? 
Here are some affordable gifts that can be under someone's tree in a matter of days.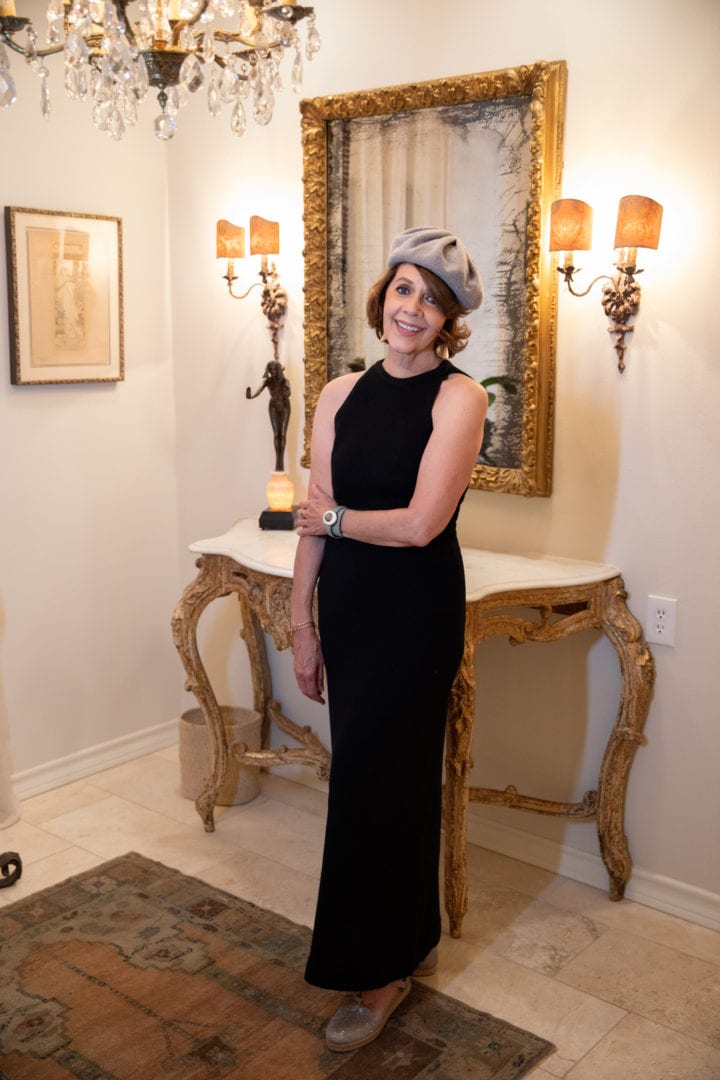 I'm amazed I still have this dress! Except for my grey Stetson cowboy hat and my first husband's blue and white striped dress shirt, it's the only piece of clothing I have from that period of my life.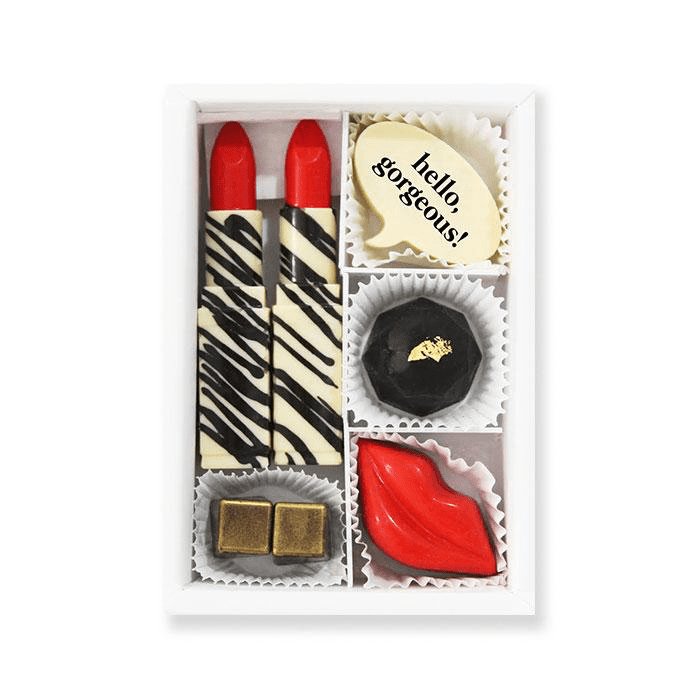 This Christmas I'm giving lots of Maggie Louise Confections because I love the story behind them. The founder, Maggie Callahan, was an attorney who decided she'd rather be a chocolatier. After chocolate classes at Le Cordon Bleu, she went into business for herself and began creating delicious, whimsical chocolates that look like martinis, Christmas decorations and lipsticks.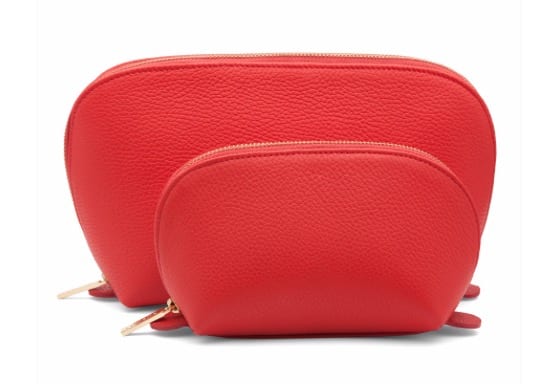 One of my favorite brands is Cuyana. They make beautifully crafted leather goods. I love their pebbled leather travel case set. They're also great for keeping things organized in your purse. Makeup in one and jewelry in another, and they come in a host of beautiful colors.
If you're an animal print lover you'll love these Cheetah Print Earrings. They're on Etsy and come in either clip-on or pierced and are calf-skin for that authentic animal hide look.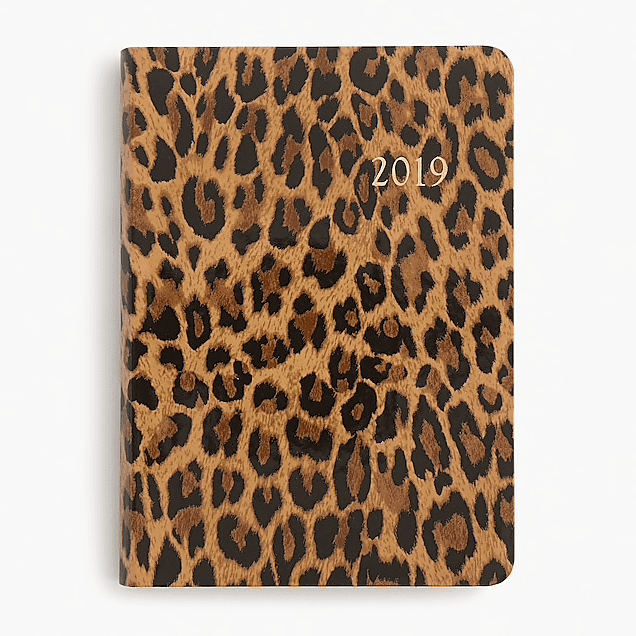 Most of us have switched to digital calendars, but I know a lot of women who use both a digital and a paper datebook or only paper. I love this affordable, JCrew datebook because it comes in leopard and a host of great colors, and the entry areas for each date are large.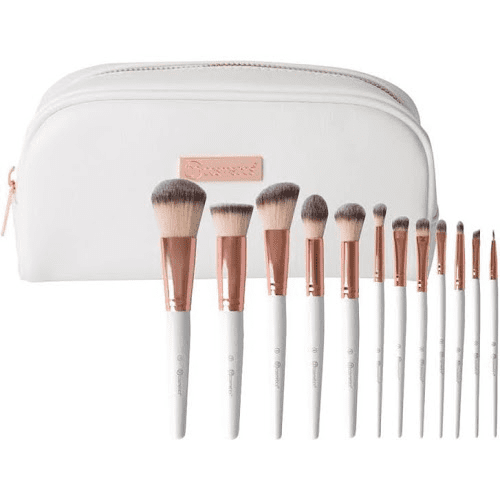 Who doesn't need makeup brushes? This set from Kohl's includes 15 brushes plus a pewter-colored cosmetic bag.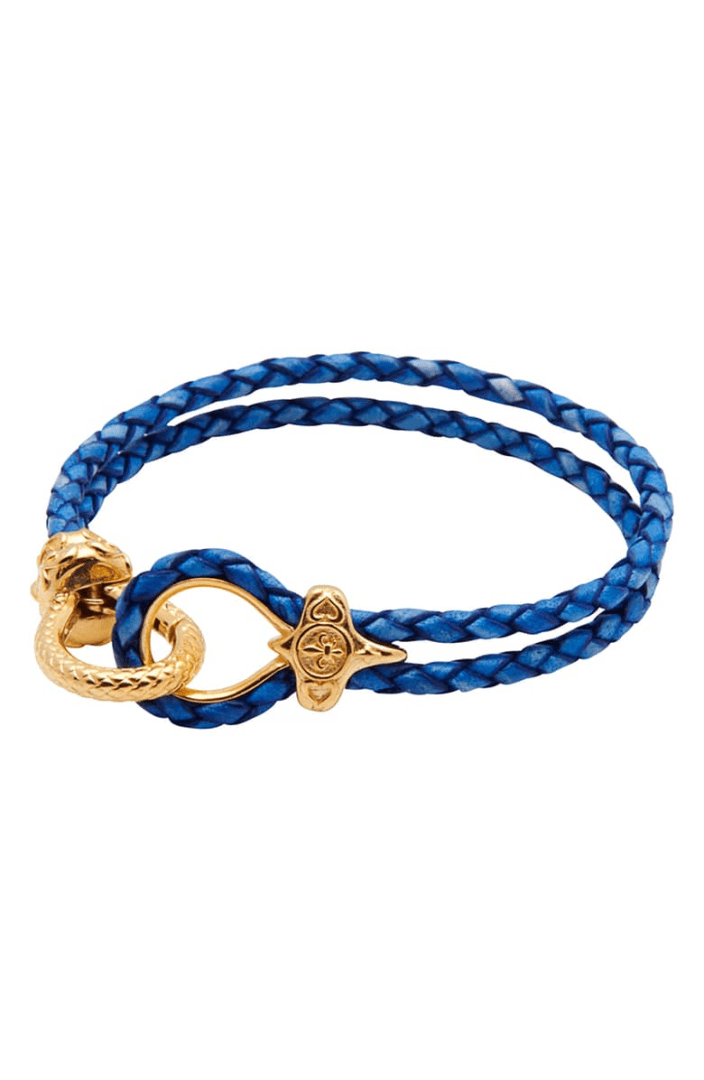 And last but not least… This might be something you'd like Santa to bring you! A beautiful, braided leather bracelet with a lobster clasp from Nialaya.
I hope each of you are having a wonderful holiday season. Reach out and hug someone; give them a compliment; call a friend you haven't spoken with in a while, and tell someone you love them!