After slogging our way through two years of Covid and now inflation, the rise in gas prices, and the brutal war in Ukraine, we need a feel good story that will make us stand up and cheer. Meet my friend, Kimberly Frick, who stepped up and became a kidney donor for her brother. When I called Kim, before I could even get my first sentence out, I was overcome with emotion.
Emotion and hope that there are other people like Kim and her family who are willing to give a piece of themselves to save someone else.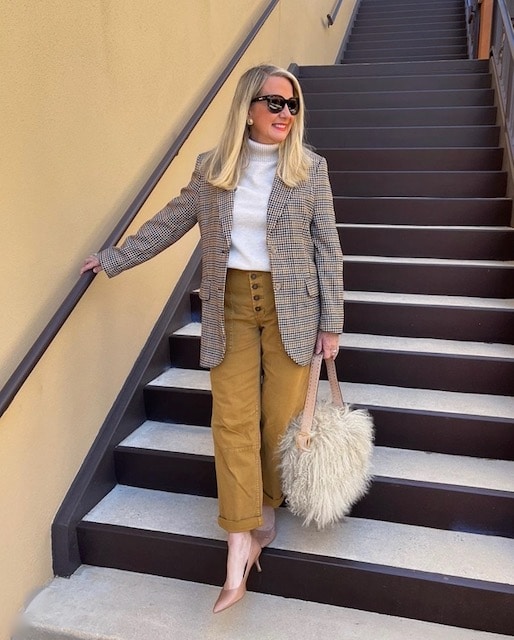 BRENDA: Everyone who knows you and who follows you on Instagram (@frickspicks) has been cheering for you and your brother and praying for you. It's been amazing.
KIM: I've been given so much love and support. It's overwhelming. It's been a long journey, but we got there, and I don't think we could have gotten through it without all the kindness, love and support and prayers.
BRENDA: You told me a lot of people had messaged you on Instagram. What have they been saying?
KIM: Many had donated a kidney and were telling me everything was going to be great. There were also lots of people who are waiting for a kidney, or their loved ones are waiting. This is something my whole family has been going through for eleven and a half years. I come from five siblings, and we are very close, and everyone wanted to do this for my brother. The peaks and valleys have been unbelievable during this whole process.
BRENDA: He's needed a kidney for eleven and a half years?
KIM: Since he was in middle school, my brother has been a Type 1 diabetic, and kidney failure can be a part of that. Eleven years ago his kidneys started failing, and we started the genetic testing process for all of us. My younger sister was the best match, but they found a problem with her, so they went to me. As I was going through the testing, they found a mass in my right breast. At the time I thought if it was breast cancer, my brother was saving my life instead of the other way around, but it was benign.
Then the years passed, and my brother's GFR numbers (they tell how much kidney function you have) have been up and down. They don't do a transplant until your numbers are below a certain level: when you're doing pretty bad. A year and a half ago he started sliding downhill pretty quickly, so we addressed the donor issue again. My younger sister was up again until they found she had breast cancer. My brother did save her life! So they looked at me again, and I went through extensive testing again. Any abnormality and they won't consider you. I finally got approved, but his GFR numbers were problematic, so they weren't sure he qualified for a transplant.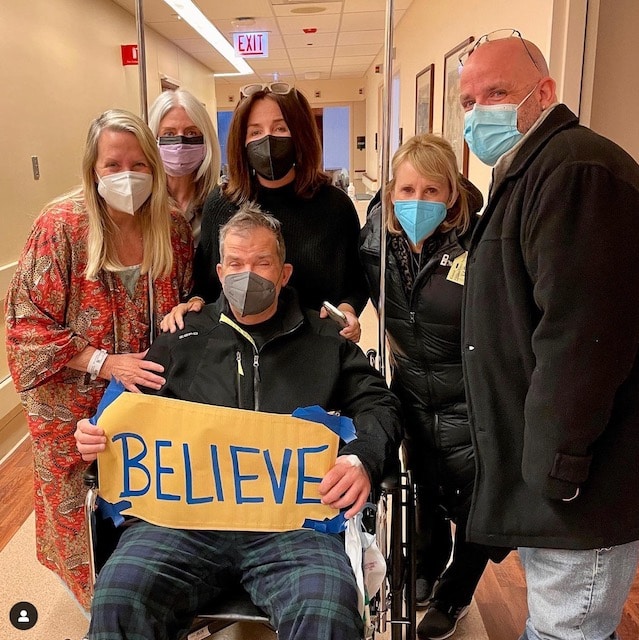 BRENDA: From what I've read, people don't qualify for a transplant until they have end-stage kidney disease. That has to be so scary, because it becomes a race against time.
KIM: Exactly. His numbers kept going up and down. One week he qualified for surgery, and the next week he didn't, but they finally decided it was now or never. I've been in quarantine since last August. I haven't done anything, because if you get Covid, it can affect your kidneys.
We set the date, and we did it, and it's a miracle.
BRENDA: The day before, moments before, were you nervous or scared?
KIM: My biggest fear was that I would wake up from surgery and he didn't. And because of his diabetes, there could be other complications. They really won't take you unless they think there will be a good outcome. There's so many people waiting for a kidney, they're not going to do this if they don't think you're a good candidate to give or receive, and we had excellent teams.
BRENDA: Tell me about the last time before surgery that you saw or talked to your brother.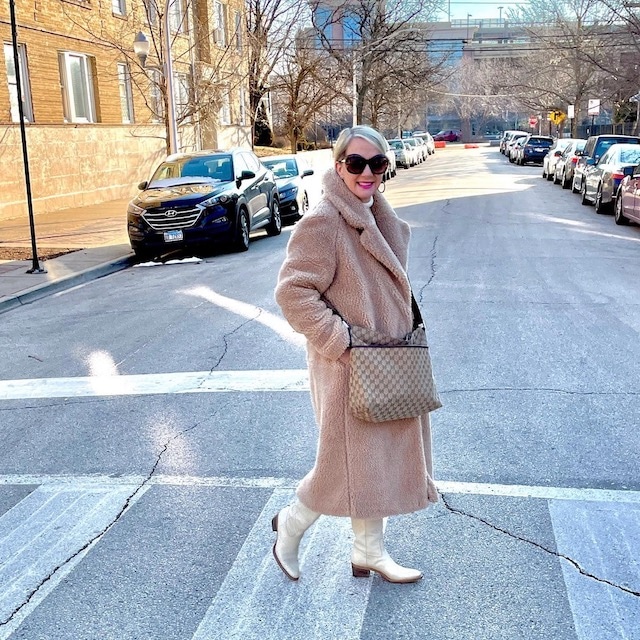 KIM: It was the day before. He came to my daughter's apartment, and we met outside on the corner. It was one of the most emotional moments of my life. We both knew we were saying, this is it. Let's do it, and I hope this isn't the end. It was very emotional. But the morning of the surgery I was as cool as a cucumber. Let's do this! Let's get this show on the road!
BRENDA: How long was your surgery?
KIM: About two and a half or three hours, and his was about five hours. Mine was a laparoscopy. I have one larger incision, lower, and one puncture—I call it a puncture—midway and one underneath my breast. Not too bad.
BRENDA: Talk to me about living with one kidney now. Do you have any restrictions on what you can eat or drink?
KIM: It depends on who you talk to. Some people say you should follow a DASH diet: a low salt, high fiber, not a lot of protein. I shouldn't do Keto because it puts a lot of stress on the kidney. Not a lot of alcohol. I can't have any alcohol until eight weeks after surgery, and then just a glass of wine. Also I need to drink lots and lots of water. We'll know more in a couple of weeks when they do some testing on me. My brother's test levels are excellent now.
BRENDA: Did your brother's insurance pay for this or yours?
KIM: My brother's insurance paid for it, plus there are social programs to pay for the donor's travel, hotel and food expenses. Since everyone in my family, but me, lives in Chicago—where the surgery took place—I didn't need it. Also there's an exchange program: If your mother needs a kidney, but you're not a match, you can become a match for someone else, and your loved one can get a kidney from someone in the program who is a match. Those have been really successful. There are also people who donate for altruistic reasons.
To be a living donor like that, they're the real heroes. They have no selfish motivation, and there are more than you know.
BRENDA: What do you want people to know about being a kidney donor?
KIM: The first two weeks are tough. It's like any major surgery. Some people bounce back right away and are walking immediately. But two weeks is nothing compared to someone else having a shot at life. If you've had your gallbladder out, it's similar. They fill your stomach with gas, so that's the pain, but they give you medicine and you feel pretty good. Our surgery was March 10, World Kidney Day. We didn't even know it.
BRENDA: Any misconceptions about being a donor you'd like to address?
KIM: People think there's an age limit to being a donor, but that's not true if you're healthy. I'm 64, about to be 65. I read about an 85-year-old man in Canada who donated one of his kidneys to his neighbor. Obviously his was healthy enough to take. There are nonliving donors as well. There are 72 things they can take from you after you're gone, so why not give them so others can have a better life?
BRENDA: After James died, several organizations wrote me thank you notes and told me his corneas helped two people see again, and his skin was used to help burn victims.
KIM: It's amazing how we can continue to help people. They can even take a slice of your liver.
BRENDA: I hope this encourages people to sign the back of their driver's license and become an organ donor.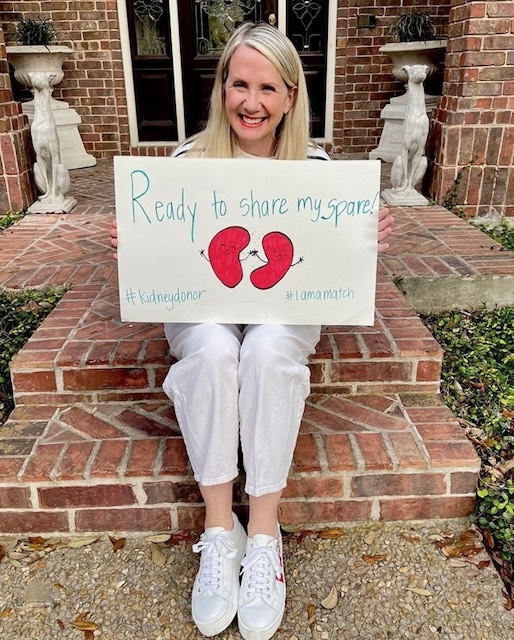 KIM: It's been a miracle. I'm speechless because so far, knock wood, we've been very lucky. Our entire family has gone above and beyond to see us through this, and it took every one of them! My brother asked if I was going to post anything on Instagram (Kim has 23K followers), but he's so private. Then he decided if we could help other people, let's do it. So we made that sign, and I sat on the front step, and the outpouring was just unbelievable.
BRENDA: So many people have received a tough diagnosis, or a family member has, and we wished someone could have helped us, so it doesn't surprise me people have come out in support. And with all the craziness in the world, this is a feel good story that could do a lot of good.
KIM: The more we get the word out, the better. Thank you, Brenda!