VETERAN FASHION INDUSTRY WRITER, "ASK TERI," COLUMNIST, THE WALL STREET JOURNAL; AUTHOR OF HIJACKING THE RUNWAY, HOW CELEBRITIES STOLE THE SPOTLIGHT FROM FASHION DESIGNERS ANDTHE END OF FASHION, HOW MARKETING CHANGED THE CLOTHING BUSINESS FOREVER
By Brenda Coffee content editorial director Mark Grischke photographer Noel Sutherland
It should come as no surprise that Teri Agins is one of the most well-respected and influential reporters in the fashion industry. She was the first reporter to develop the fashion beat at The Wall Street Journal, starting in 1989, which she covered until 2009. She continues to write the Journal's popular "Ask Teri"column, answering readers' questions about all things fashion.
"IT WAS VERY CLEAR TO ME THE KARDASHIANS WERE A SOUFFLÉ THAT WAS NOT GOING TO RISE, SO SEARS FINALLY PULLED THE PLUG."
Teri Agins says she's come full circle since her interest in journalism in Mrs. Rucker's 9th grade journalism class in Kansas City, Kansas. "She knew I loved clothes, so she asked me to do a fashion column for the junior high school newspaper," said Teri. "It came out eight times a year and was called "Teri's Tips for Fashion Flair."
While getting her degree in english and political science at Wellesley College, Teri interned at the Boston Globe in 1974. "It was the summer of Watergate. Even though we didn't get to cover all of that," said Teri, "It was very exciting. Very heady. I knew this was what I wanted to do. After graduation, my parents were of the school you should get a Master's degree. My mother had gotten one."
With money from the Ford Foundation, Teri went to Lima, Peru, where she lived in a boarding house and worked on her master's thesis about the governmental takeover of the newspapers in Peru. After working as a freelance journalist in Brazil for five years, Teri returned to New York and went to work for the WSJ. Her first beats were small business, the court house and the news desk.
"I was smart, but I didn't know anything about business. I had to start from scratch. I had an editor who took a piece of paper and said, 'This is a stock.' He tore it in half and said, 'This is a stock split.'" As the junior reporter on the airline beat, Teri covered a number of airline bankruptcies. When the managing editor of the WSJ asked if she wanted to cover the fashion industry, Teri said "yes."
"We didn't have a dedicated fashion section then. Like every other reporter, I had to figure out how to get on page one. We had a lot of male readers, so I had to write stories about the fashion industry men would be interested in. I had to come up with my own stories; get to know bankers and retailers; get people to like me and tell me things I could develop into stories. I didn't care what the clothes looked like, and my opinion had nothing to do with it. The best stuff comes when you follow the money.
"I recently wrote a story for The Business of Fashion about the Kardashian Kollection being quietly discontinued by Sears after only three years. It was hard to believe this line, which debuted in 2011, with so much buzz and promise, had deteriorated so rapidly. When I went back in 2013, I couldn't believe how bad the clothes looked. They were made of shiny, flimsy fabrics, worse than Halloween costumes."
In both of her juicy, behind the scene books, Teri Agins takes off the gloves, peels back the façade and follows the money. If you want a great summer read, check out her 2014 book, Hijacking the Runway: How Celebrities are Stealing the Spotlight from Fashion Designers or her first book, The End of Fashion: How Marketing Changed the Clothing Industry Forever.
Every woman's ideal of herself is some woman who's in her 20s and is thin and confident.
Tweet This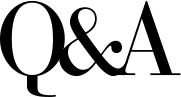 with Teri
MOST IMPORTANT SURVIVAL SKILL
Figuring things out. Asking questions. That's from being a reporter. Most people don't know how to ask questions; when to be confrontational; when to pull back. All those reporting skills, I think those are my winning combination.
WHAT'S NOT WORTH IT ANYMORE
One thing I've done is some long overdue housecleaning with the people in my life. Relationships that have continued for years and years on inertia. It hasn't been a falling out with people, I'm just not available. That's also allowed me to make room for new people.
MOST TREASURED POSSESSION
On 9/11, our Wall Street Journal offices were across the street from the World Trade Center. The windows were blown out. Asbestos everywhere. One reporter from our group was sent to the rubble. He had to wear a mask and was taking one duffle bag. You could only ask him to retrieve a couple of things. I asked for a few treasured photos from my desk. There was one special pair of Manolo's under my desk, and I told him, "I know they told you not to bring them, but if you see those red shoes, grab them." He brought the pictures and the shoes.
GUILTY PLEASURE
Barbecue potato chips and croissants. When I went to Paris last January, I was there seven days. I ate seven croissants. I'm very exigent about my croissants. Even in Paris, I go only to the best patisseries.
EARLIEST MEMORY OF FASHION
Aunt Dorothy buying me and my sister our Easter outfits. All through grade school, my sister and I were crazy about our Halloween costumes. Daddy actually knew how to use a sewing machine to make our costumes. We'd plan a year in advance. One year we were Charleston girls.
STYLE NOW VERSUS 20 YEARS AGO
I have a consistent look. I look best in sheath dresses. I like solid colors and simple lines and never wear contrasting colors that optically cut me in half—like black on the top and white on the bottom. My goal is to look taller with longer legs, so I wear nude pumps, the same color as my skin, so that my feet disappear.
FASHION INDUSTRY OBSERVATIONS
Designers wax dreamily about their target customer who's brimming with confidence about her taste, who makes big splurges for fashion. "Oh my customer's so fabulous. She's always on the go; headed to restaurants and theater." I'm saying these people don't exist. That's everyone's ideal of themselves, that they're some version of a Carrie Bradshaw.
And regular women speak with forked tongues. On one hand, they'll complain, "I'm so sick of these skinny models." Then they look at celebrities on the red carpets, who look so much bigger than fashion models—because they are—and start wisecracking about the famous actress "who looks so fat or so much older."
"In the 80s and 90s, perfumes were the big cash cows of the French fashion houses. Now handbags and shoes are the biggest profit-drivers in fashion. Once a fashion house creates a winning design—like the Fendi baguette—that silhouette can be recycled season after season. Accessories appeal to every woman. She doesn't have to be thin or young to carry the latest "it bag."
FAVORITE DESIGNERS
Byron Lars, Roberto Cavalli, Tracy Reese. I like Carmen Marc Valvo for cocktail dresses. I get a really good fit with Carmen. His dresses are sleek and a great value; he's really, really good.
MISSING FROM YOUR CLOSET
I need a new winter coat and pants that fit well. I'm still hanging on to my Cambio jeans: the high-waist, skinny stretch jeans called "Sharon" was my favorite. Cambio's been discontinued, so I'm on the lookout for a replacement.
SPLURGE ON
Shoes, sunglasses, fine jewelry, earrings… I have four or five pairs of really good earrings. Everything else, rings and bracelets, those are costume. Manolo Blahnik shoes, my go-to brand for 25 years, and a handbag like my Prada. It's a good work handbag, so I'll be wearing that purse forever.
SHOPPING
I buy much less now, because I shop infrequently. Recreational shopping, I'm not interested in anymore. I want to get it done and get out. When I'm traveling, I like to go to flea markets. When I was in Paris recently, my eye glasses broke, and I went to an optical shop. I bought three pairs of these really cool, handmade glasses.
SHOP ONLINE
I prefer shopping online. I've gotten very good at it. I call customer service with my tape measure in hand and ask, "What's the inseam or the shoulder-to-hem length?" I really drill down on the details.