When I think of spring I think of pastel colors. They gently usher us from winter to spring. With the dark greys and browns of winter, it's no wonder we crave the sunny hues come spring time. I'm not really a pastel kind of gal, but as spring approaches I find myself wanting to wear the soft, creamy shades of baby blue, cornflower, peach, spearmint, blushing pink, and lilac.
Fashion is in sync with the subdued palette of spring. Shades that match the color of daffodils, tulips, crocus, cherry blossoms, hyacinth, snapdragons, winter jasmine, violets, and lilacs dominate the spring runways and magazines.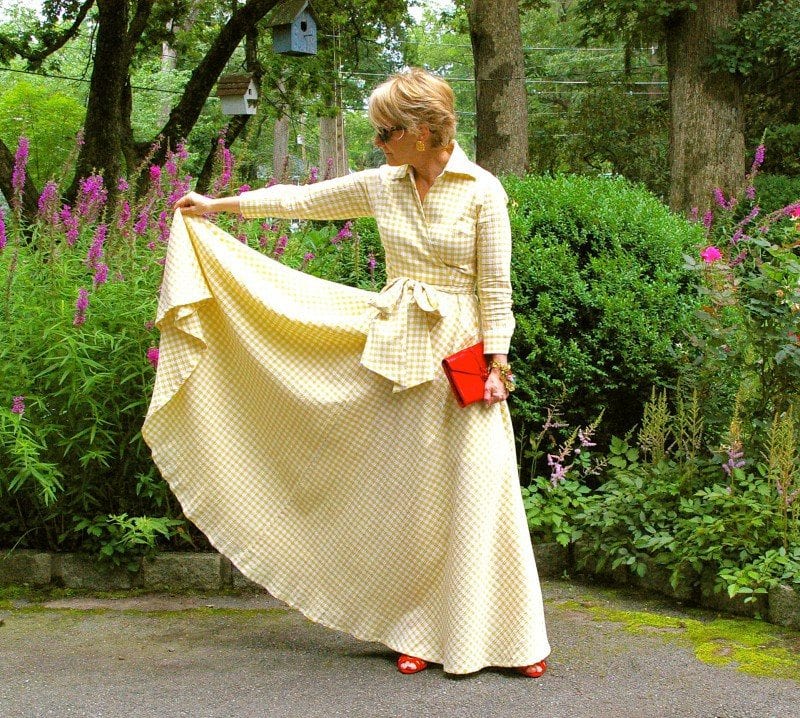 Combine daffodil yellow with bold red shoes and handbag for a showstopping look.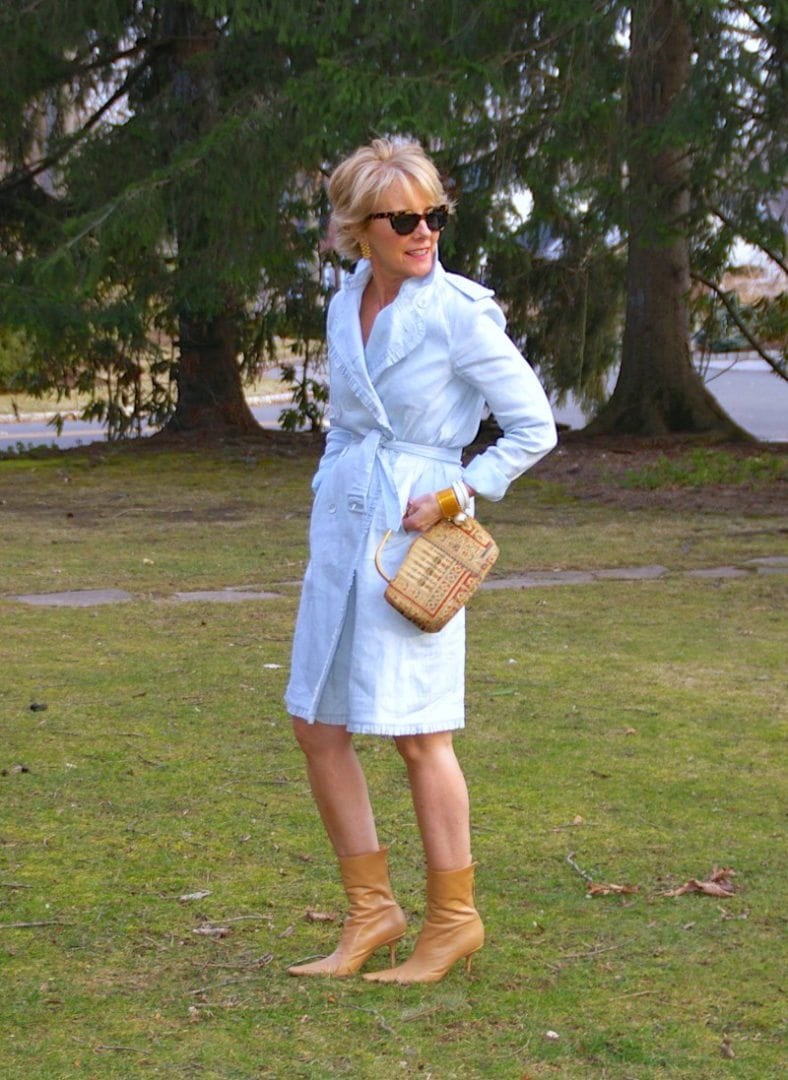 Add nude ankle boots and a great handbag to a ruffled, hyacinth blue, trench coat worn as a dress.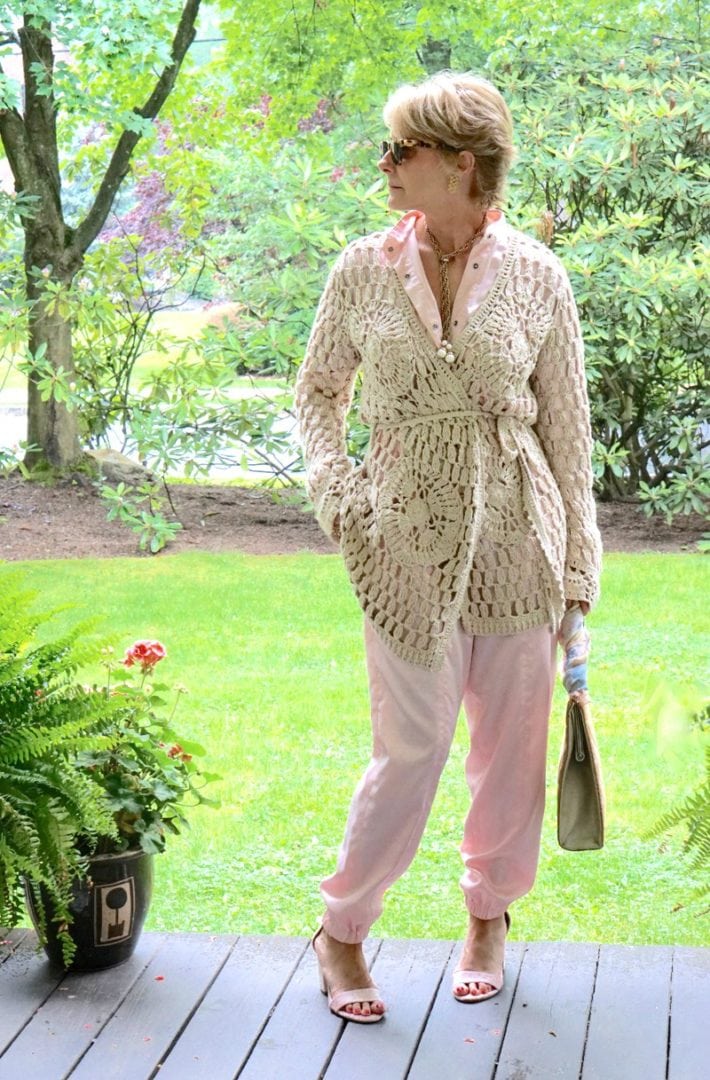 What's better than a magnolia pink jumpsuit, especially worn with a crocheted, ecru, wrap cardigan and a vintage necklace?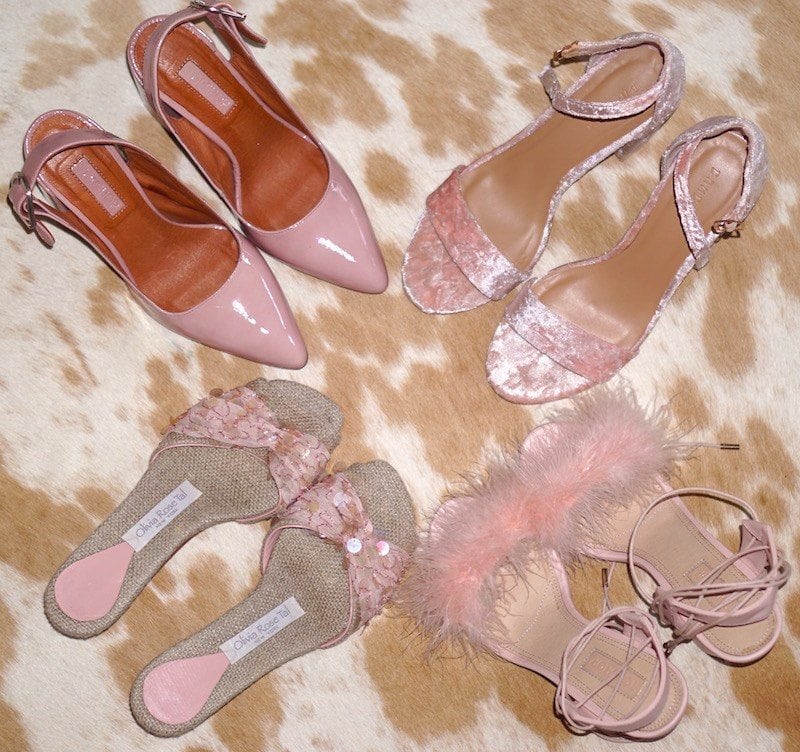 If you aren't a fan of wearing a lot of pastels, just add a touch with a pair of ballet pink shoes.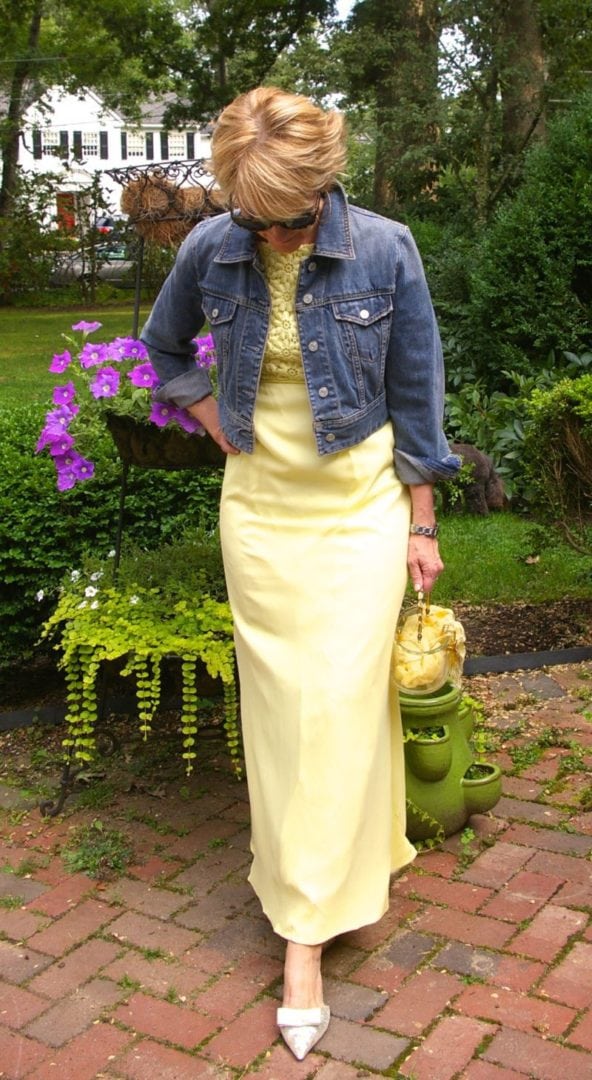 Throw on a denim jacket over a tulip yellow vintage dress with daisy detail, another girl meets boy look.
Cherry blossom pink and off-white pants is a guaranteed chic look.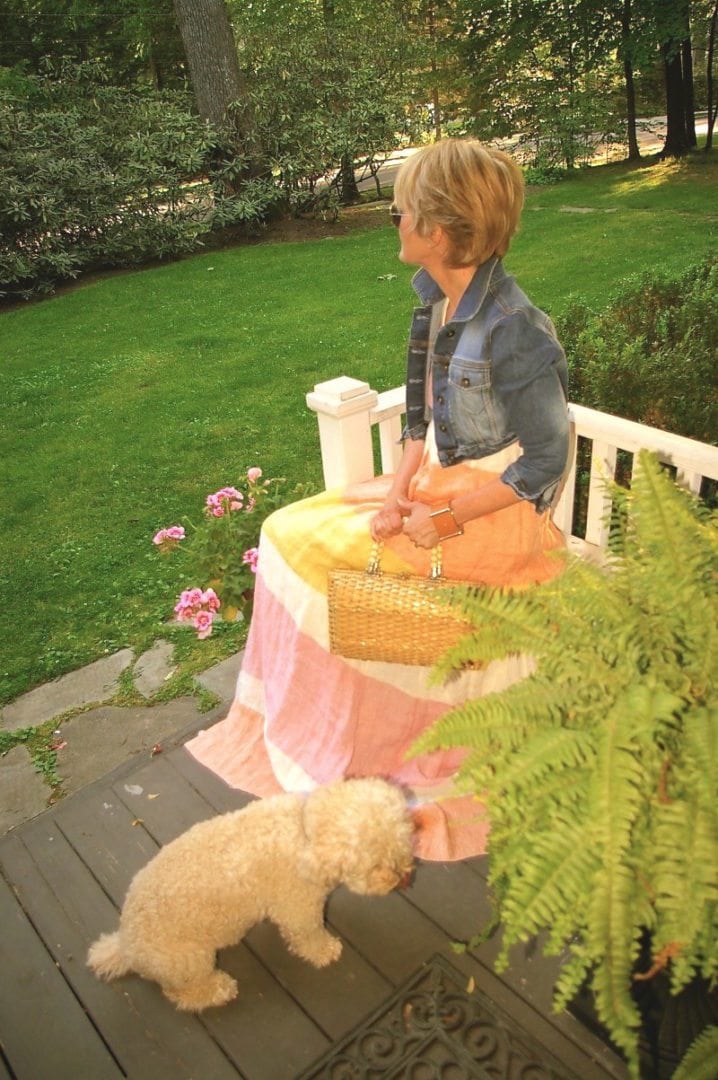 Combine pastel shades into one look like this rainbow sherbet linen dress. Denim is always great paired with pastels.
Muted pastels are unique to spring, a peaceful reprieve between the colors of winter and summer. Pastel colors remind us of the springs of our childhood – ice cream, pastel chalk, Easter eggs, ballet tutus, candy necklaces, strawberry milkshakes, colored marshmallows, pixie sticks and lemonade. Like spring, pastels are hopeful, light, calming and fresh.
I'm off in search of something lilac…